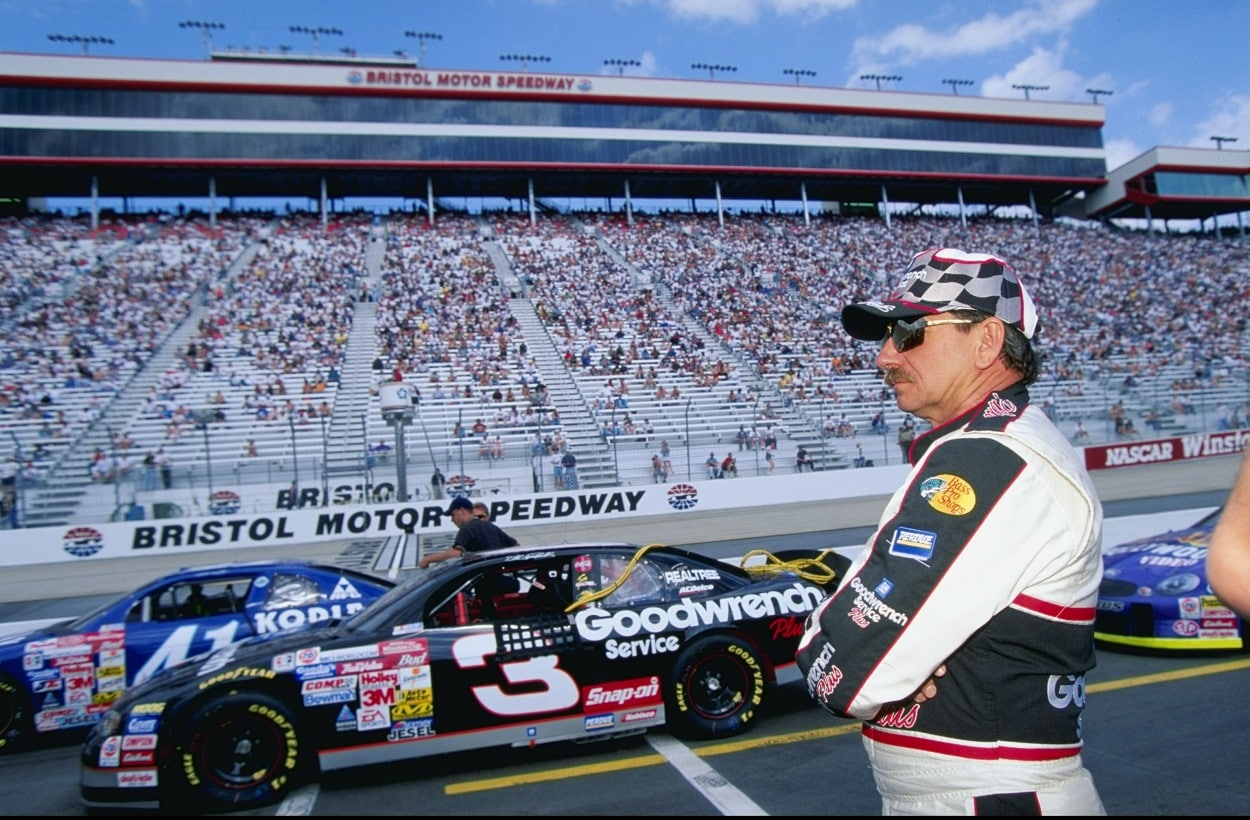 The 101 Greatest NASCAR Cup Series Drivers by Car Number: 00-9
Sportscasting names the greatest NASCAR Cup Series drivers to race car numbers 00-9.
Welcome to the first installment of Sportscasting's 10-part series, "The 101 Greatest NASCAR Cup Series Drivers by Car Number."
As we did previously with our "101 Greatest NFL Players by Uniform Number" series, what we're doing here is quite simple. We looked at every racer to ever compete in every car number used in NASCAR's premier division and declared one winner for each.
Technically, 110 different numbers have been driven in NASCAR's premier division as zeroes have been used in front of the single-digit cars — 01, 02, and so on. But to keep things a bit simpler, we're lumping those in with their one-digit counterpart — minus the No. 00 anyway, as 101 just sounds cooler than 100, right?
So we've got 00, 0, and 1-99. Each installment will include 10 numbers, outside this first one, which features 11. Some decisions were relatively easy to make, while others were more challenging. And while we certainly don't expect everyone to agree with every pick we make, we feel good about our choices.
So without further ado, let's kick things off with the greatest NASCAR Cup Series drivers to man Nos. 00-9.
Enjoy.
No. 00: David Reutimann
While several NASCAR legends have gotten behind the wheel of the No. 00 car, the only driver to take the number to Victory Lane was David Reutimann.
The Florida native made 140 Cup Series starts in the No. 00, the most of any driver, and owns three of the number's six all-time pole positions. In 2009, Reutimann, driving for Michael Waltrip Racing, scored the first win for the number by taking the checkered flag at the Coca-Cola 600 at Charlotte Motor Speedway.
He added a second win in the No. 00 the following year with a .727-second win over Carl Edwards at Chicagoland Speedway.
No. 0: Jim Cook
Of the 85 drivers to ever helm the No. 0 car in the NASCAR Cup Series, just two took it to Victory Lane, Jim Cook in 1960 and Darel Dieringer in 1966.
Dieringer's victory at Richmond was one of two top-fives in the No. 0. Cook also earned two top-fives but also added another pair of top-10 finishes, giving him the edge. Also, Cook's victory at the California State Fairgrounds in Sacramento featured the number's first-ever pole position, which only helped his argument for this slot.
No. 1: Jamie McMurray
With 324 starts in the No. 1 car, easily the most of any Cup Series driver, Jamie McMurray is one of three to take the number to Victory Lane four times, the other two being Billy Wade and Donny Allison.
But McMurray gets the edge here due to the races he won using the number, starting with his very first race in the No. 1 car for Earnhardt Ganassi Racing, the 2010 Daytona 500, where he edged out Dale Earnhardt Jr.
Later that year, McMurray also won the Brickyard 400 at Indianapolis Motor Speedway. Two wins in two premier NASCAR events on two famous tracks give him the nod at No. 1.
No. 2: Brad Keselowski
Some might call this the first major upset as the No. 2 slot goes to Brad Keselowski, not Rusty Wallace.
Yes, Wallace took more NASCAR Cup Series checkered flags with the deuce than Keselowski, 37 to 34, but it's hard to ignore the rest of the stats here.
First, Keselowski's winning percentage is much higher. He won 34 races in 396 starts in the No. 2, which comes to roughly 8.6%. On the other hand, Wallace won his 37 in 522 starts, which comes out to 7.1%.
In addition, Keselowski had a better top-five percentage (34.6% to 27.8%), a better top-10 percentage (55.8% to 48.3%), and a better average finish (12.4 to 14.9).
No. 3: Dale Earnhardt Sr.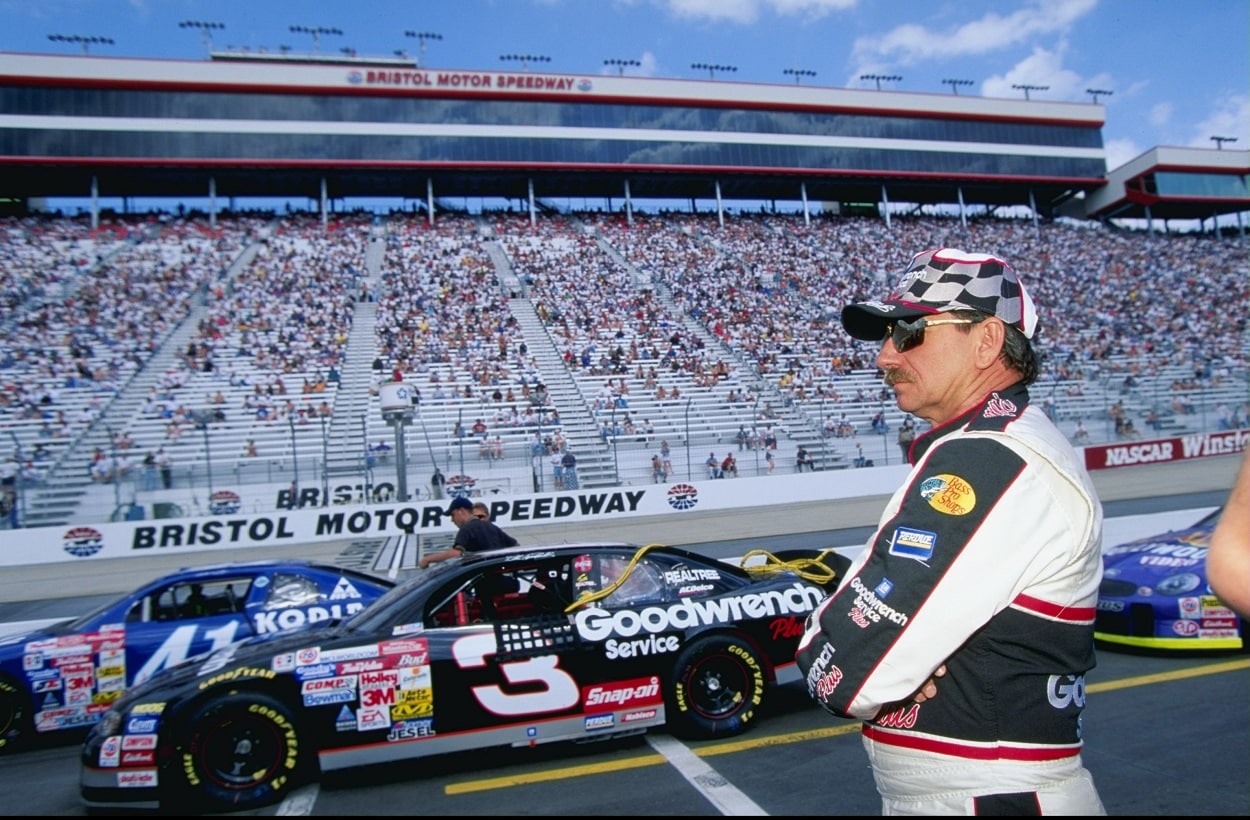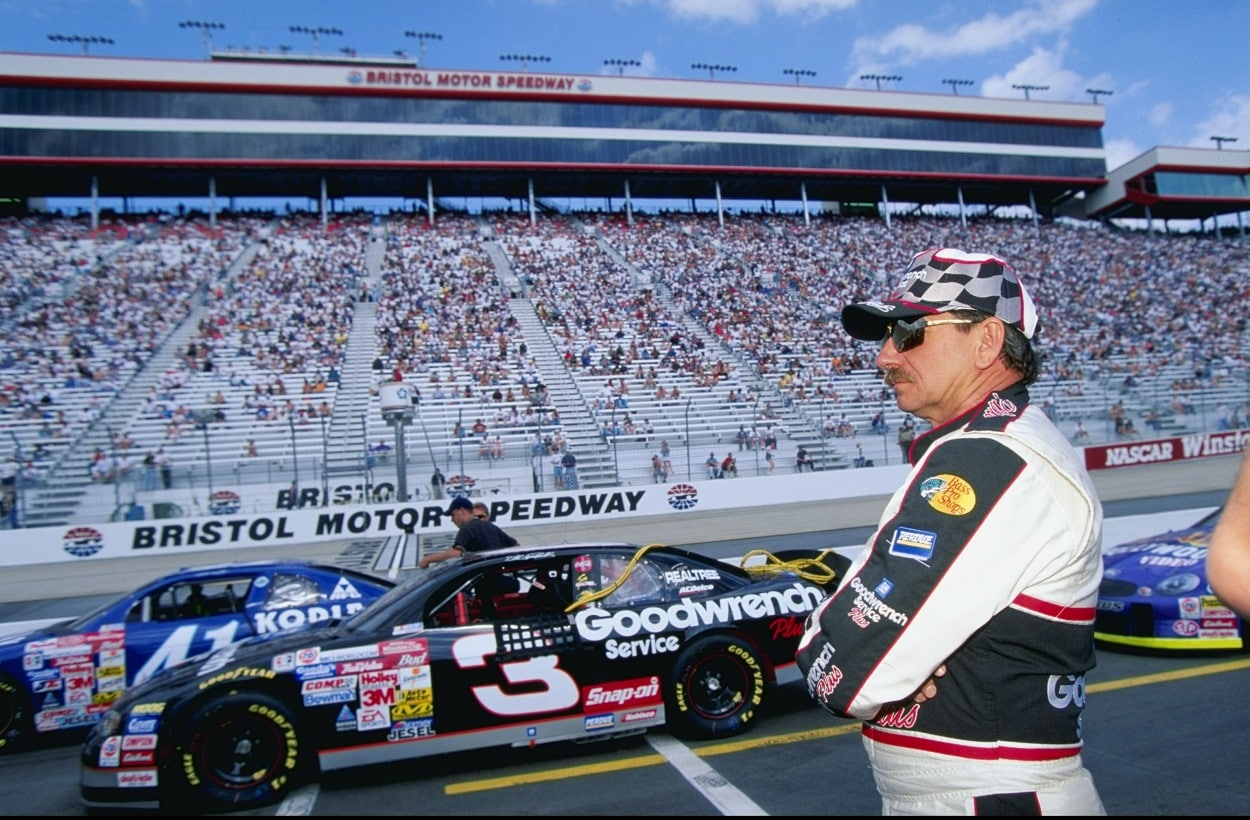 Obviously one of the easiest calls on the entire list, Dale Earnhardt Sr. is the clear choice at No. 3.
"The Intimidator" made 529 of his 676 NASCAR Cup Series starts in the No. 3, winning 67 of them. He also recorded six wins in No. 2 and three in No. 15.
Earnhardt won six of his record (tied) seven Cup Series titles and his lone Daytona 500 in the No. 3, arguably the most popular number in NASCAR history. "The Man in Black" finished in the top 10 an incredible 65.8% of the time while driving the No. 3 and led a total of 21,532 laps using the number.
No. 4: Kevin Harvick
Ten different NASCAR Cup Series drivers have taken the No. 4 to Victory Lane, a list that includes the likes of Ernie Irvan and Sterling Marlin, the latter of whom twice won the Daytona 500 using the number. We also looked at Rex White here, who won 26 of his 28 races in the No. 4.
In the end, however, we had to go with Kevin Harvick, who still uses the number for Stewart-Haas Racing.
After racking up 23 Cup Series victories in the No. 29 from 2001 to 2013, Harvick has added 37 wins in the No. 4 since 2014, the year he won his lone Cup Series title.
No. 5: Kyle Larson
It's certainly understandable if you were expecting Terry Labonte here. The NASCAR Hall of Famer won a dozen races and the second of his two Cup Series titles in the No. 5 car.
But getting to those 12 wins took Labonte 368 starts. Kyle Larson matched that total in his 61st start using the number for Hendrick Motorsports. And he's got his own points title as well.
Knowing he will only continue to rack up victories, it's easier just to give Larson the No. 5 spot now. But he actually deserves it anyway.
No. 6: David Pearson
You know that logic used to give Brad Keselowski the No. 2 slot over Rusty Wallace? Well, that same logic applies in what some would call another upset as the No. 6 slot goes to David Pearson over Mark Martin.
Yes, Martin won more Cup Series races using the number than Pearson, 35 to 27. But those 35 wins came in 619 starts, giving him a winning percentage of 5.7%. Pearson won his 27 races in just 165 starts for a 16.4% winning percentage.
Pearson also had a better top-five percentage (47.9% to 37.2%), a better top-10 percentage (67.3% to 58.3%), and a better average finish (9.0 to 12.7). He also won his first Cup Series title in the No. 6, something Martin somehow never managed to accomplish.
No. 7: Alan Kulwicki
Using our previous logic, this slot should probably go to Jim Reed, who took the most NASCAR Cup Series checkered flags in the No. 7 with seven. And he did so in just 83 starts.
But emotion gets the better of us here as we're going with Alan Kulwicki, who racked up five wins in the No. 7 in 179 starts. So while his winning percentage is obviously much lower, Kulwicki won a Cup Series title with the number, which Reed never did.
And what a title it was. As not only the driver of the No. 7 car but also the owner, Kulwicki was 278 points down in the standings with six races remaining in the 1992 season and miraculously still won the championship. He won his lone title by just 10 points, at the time the slimmest margin in NASCAR history.
Tragically, Kulwicki was killed in a plane crash the following spring. He was just 38 years old.
No. 8: Joe Weatherly
You might be surprised that only four NASCAR Cup Series drivers have taken No. 8 to Victory Lane. And while Dale Earnhardt Jr. made the number one of the most popular of all time before switching to No. 88, he and his 17 wins don't get the nod here.
This isn't even a case where Junior has more wins as Weatherly leads the way in the No. 8 with 20. And he did so in 181 fewer starts (291 to 110), which obviously makes his winning percentage much higher. So that gives the Virginia native the edge over Earnhardt in wins (20 to 17), top-five percentage (60.9% to 26.1%), top-10 percentage (78.2% to 41.6%), and average finish (6.7 to 16.4).
Tack on the fact that Weatherly won back-to-back Cup Series titles in the No. 8, and you see why this really wasn't a difficult decision. Sadly, after winning those titles in 1962 and 1963, Weatherly was killed in the fifth race of the 1964 season.
No. 9: Bill Elliott
At some point down the line, Chase Elliott may very well hold this slot. But for now, the easy call is his father, Bill Elliott, who drove the No. 9 in 38 of his 44 NASCAR Cup Series victories.
Elliott had two stints in the No. 9, first from 1976 to 1991 and again from 2001 to 2003, for a total of 446 starts. He captured two Daytona 500 wins using the number in 1985 and 1987 and added a Cup Series title in 1988.
Join us next time as we dive into Nos. 10-19, which features maybe the most challenging decision of the entire list at No. 11.
Stats courtesy of Racing Reference
Like Sportscasting on Facebook. Follow us on Twitter @sportscasting19 and subscribe to our YouTube channel.