Does Anyone Stand a Chance Against Austin Hill at Atlanta, Daytona, and Talladega?
While it's true races are settled on tracks rather than on paper, all data thus far points toward Austin Hill continuing his blazing start when the Xfinity Series comes to Atlanta Motor Speedway.
Nevertheless, the rules require him to prove his dominance on Saturday. Still, when it comes to NASCAR, Hill is to superspeedways competition what Georgia Tech was to Cumberland in 1916.
Austin Hill is building a case for a Cup Series in the near future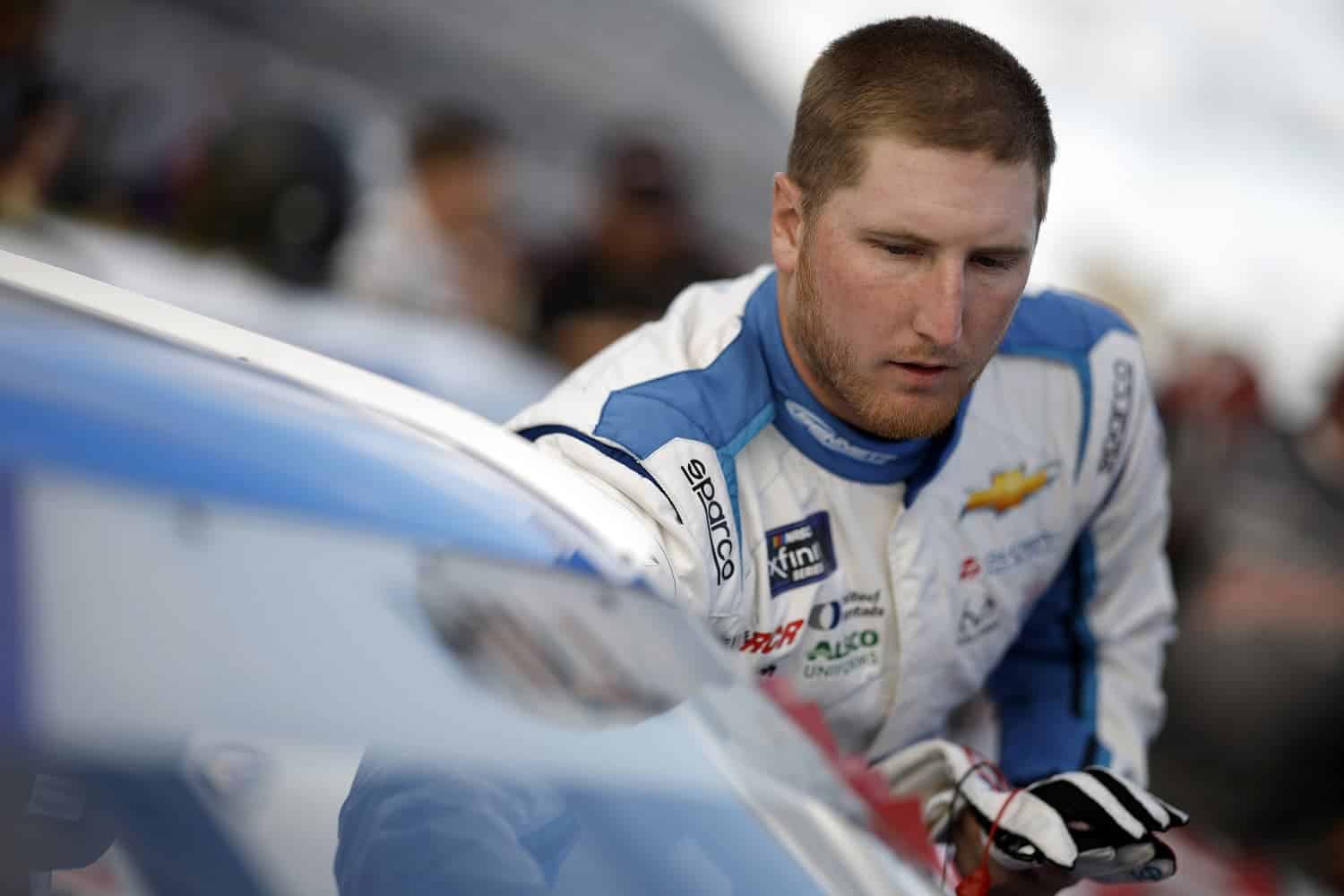 With apologies to Roy Scheider in Jaws ("You're gonna need a bigger boat"), we have a message for Richard Childress:
You're gonna need a bigger team.
Richard Childress Racing is operating in the 2023 Cup Series with two chartered cars, Kyle Busch's No. 8 Chevy and Austin Dillon's No. 3 Chevy. Busch is a two-time Cup Series champion. Dillon is the lesser river of the two, but he's also both reasonably adept and the owner's grandson.
It's hard to imagine either of those drivers going anywhere soon. Meanwhile, Austin Hill continues to make the case that he deserves a shot in the top tier sooner rather than later.
After eight wins in his final three Craftsman Truck Series seasons, Hill went full-time in the Xfinity Series a year ago and won twice on his way to sixth place in the standings of a deep series. But with Ty Gibbs, Noah Gragson, and AJ Allmendinger taking their combined 20 wins to the Cup Series, there's room for Hill to emerge, and he's up to the task with two wins and two other top-10 finishes in four starts.
Austin Hill does his best work on superspeedways
The raw numbers for Austin Hill on superspeedways since the start of the 2022 Xfinity Series season don't do him justice because two wins at Daytona and one at Atlanta are just the start. To wit:
He was leading the 2022 spring race at Atlanta with eight laps to go before finishing second to Ty Gibbs.
Hill led the most laps at Talladega a month later but finished 27th after wrecking with two laps to go.
He was on his way to winning the summer race at Daytona before the fuel tank ran dry with two laps left, resigning him to 14th place.
The driver of the No. 21 Chevy started from the pole in the Talladega playoff race, led the most laps, and was still out front with five laps to go before finishing 15th.
To summarize, he's been in the hunt every time out on superspeedways.
And it's not like Hill is a one-trick pony. He totaled 21 top-10 finishes last season and is 4-for-4 this year, including the Daytona and Las Vegas wins.
Preparation can be overrated
Given that he won the season-opener at Daytona a year ago, one might think Austin Hill would have found video from the race valuable as he prepared this year during Speedweeks. Well, one would be wrong. The only time he looked at a replay was over a cup of coffee hours before the race last month.
"When I watched it, I'm like, 'Oh.' I didn't take a whole lot away from it. I just have the understanding when I get in the race to make the aggressive moves when I have to and know when to not make the aggressive move and when to ride and when to stay in the lane and what line is moving. I just feel like I have a good understanding of that, and I don't have no rhyme or reason why that is."

Austin Dillon
Instead, Hill educates himself throughout the course of the race.
"Those things that I learned throughout Stage 1 that I tried to apply in Stage 2 and they didn't really work the same way, and then when I got into Stage 3, they kind of worked how Stage 1 was working," he said after the Daytona victory. "You're just constantly learning each and every race."
Got a question or observation about racing? Sportscasting's John Moriello does a mailbag column each Friday. Write to him at [email protected]