Kaz Grala Picks up Major Vote of Confidence for First Full Xfinity Series Season
The reason it feels as though Kaz Grala has been around NASCAR forever despite being just 24 is because he has been around forever. Grala began racing in the K&N Pro Series in 2014 and the Craftsman Truck Series in 2016. Now, after nearly a decade on the national scene, Grala is entering his first full year in the Xfinity Series.
He counted down to the one-month-to-go mark for the 2023 opener last week by landing a major sign of faith in his ability as a driver.
Kaz Grala finally lands a full-time NASCAR ride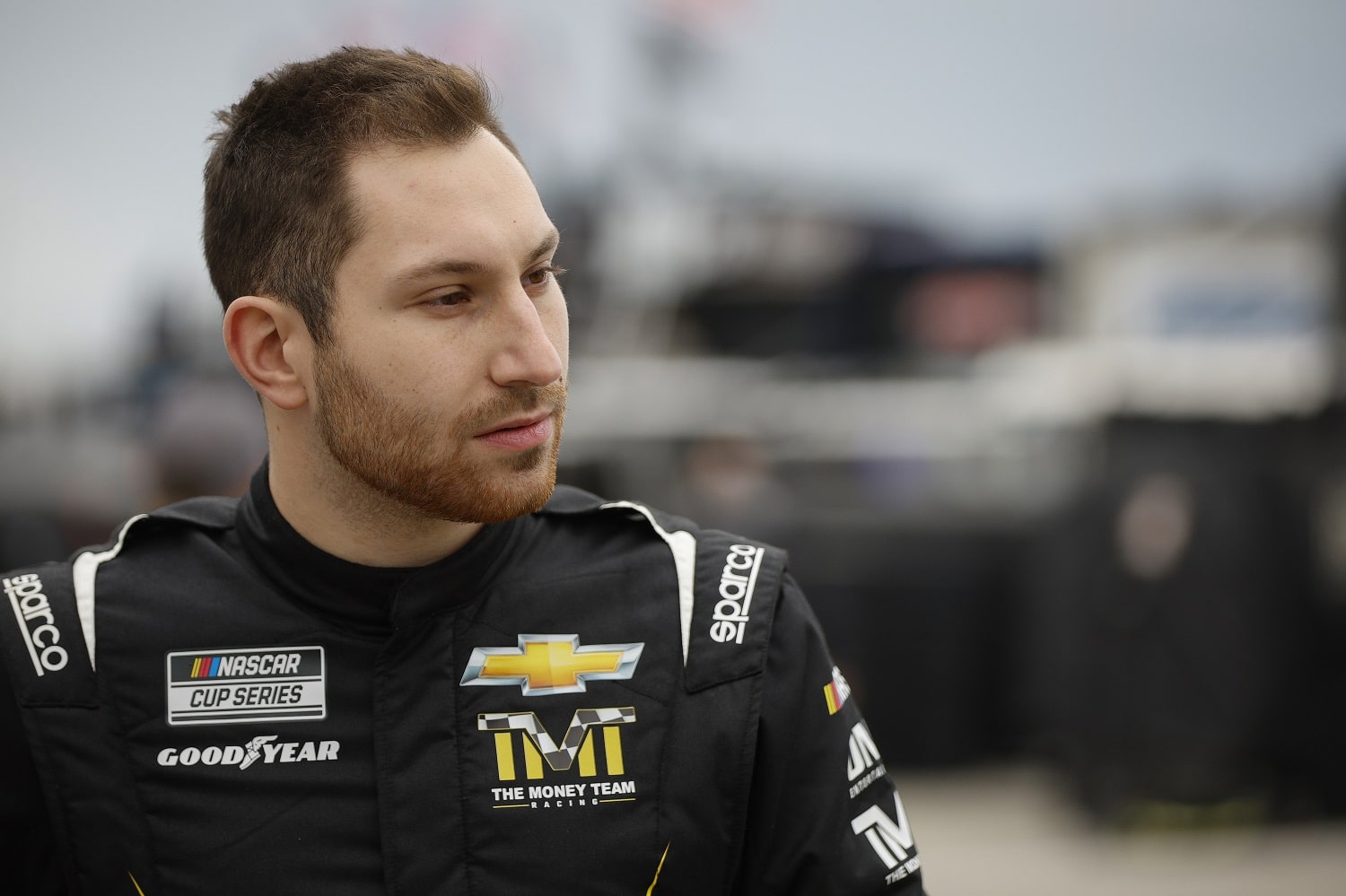 Kaz Grala puts the word "journey" in journeyman. The Boston native has represented 12 organizations in just 99 starts in NASCAR's three national series. Now, he has his most stable situation to date. After one appearance with Sam Hunt Racing in the 2022 Xfinity Series, Grala has landed a full-season deal in the team's No. 26 Toyota.
"I've scratched and clawed for each opportunity over the past several seasons, and while it hasn't been easy, it's made me appreciate this sport and its difficulty more than I ever could have if things had been easy," Grala said in the team announcement. "I feel like everything has finally come together at the perfect time in my life with the right team around me to start that next chapter in my career."
Grala has made some big first impressions. He opened the 2017 truck series by winning at Daytona over a field that included Chase Briscoe and Christopher Bell. When Richard Childress needed a fill-in for Austin Dillon in 2020, Grala made his Cup Series debut by placing seventh on the Daytona road course.
Now, it's up to him to make a lasting impression in 2023, one that could soon elevate him to more shots in the Cup Series.
Kaz Grala picks up a massive vote of confidence
Sam Hunt Racing is relatively new to the Xfinity Series, having made one start in 2019 and nine in 2020. The team fielded a full-time car the past two years but without full-time drivers. It's a function of building out a team while developing relationships with sponsors. That has meant employing multiple drivers per season, primarily guys who could line up their own financial backing.
Now, the team and Kaz Grala are welcoming in some stability on that front. Island Brands USA, a relatively new beverage brand, is making the leap into NASCAR marketing by partnering with the Xfinity Series team. Island Brands will serve as the primary sponsor for Grala in 16 races beginning next month at Daytona.
"We couldn't be more stoked about teaming up with Kaz at this pivotal moment in his career as he joins the crew at Sam Hunt Racing," Island Brands CEO Scott Hansen said in the announcement.
Other drivers line up even more extensive commitments for their first full-time seasons, but often with more established teams and frequently involving family ties to the sponsor. This is a case of a newcomer to the racing scene getting on board early with a prospect in an aggressive vote of confidence.
Sam Hunt Racing is taking a big step forward
The full-season deal putting Kaz Grala in the No. 26 Toyota means Sam Hunt Racing will be competing for the Xfinity Series championship for the first time. It's an important step forward for SHR, which has an affiliation with Joe Gibbs Racing and can look forward to additional support at the manufacturer level.
"It goes without saying that having a full-time driver in the No. 26 for the first time is a blessing to our organization and an important component of our growth," Hunt said.
There's a second component as well. SHR is going full-time with the No. 24 Toyota as well. The team has locked in Connor Mosack for 20 races. Mosack, 24, is a relative newcomer with just two starts apiece in the Xfinity Series and the Craftsman Truck Series after scoring CARS Tour Rookie of the Year recognition in 2020.
SHR has not yet announced how it will fill out the remainder of the second car's schedule.
Got a question or observation about racing? Sportscasting's John Moriello does a mailbag column each Friday. Write to him at [email protected]