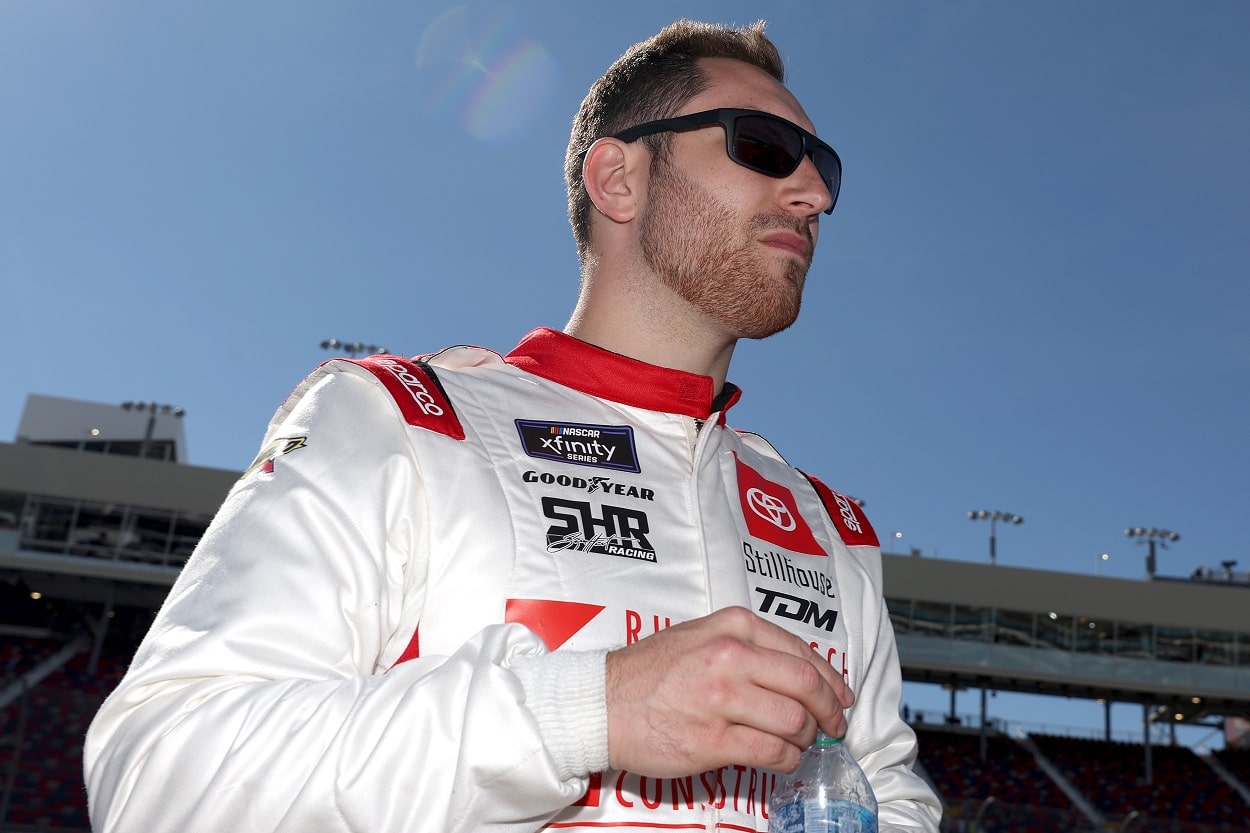 Kaz Grala Finally Has a Full-Time Ride but Still Faces an Uphill Climb in the Xfinity Series
Kaz Grala finally has a full-time ride but could struggle in the Xfinity Series in 2023.
While still only 23 years old, Kaz Grala has waited a long time to return to a full-time driving career in NASCAR. He will now get that chance, although his 2023 season might likely still be an uphill grind.
Kaz Grala burst into NASCAR with a win early in his Craftsman Truck Series career
Grala won the 2017 season-opening Craftsman Truck Series race from the pole position at Daytona International Speedway at age 18 for GMS Racing in just the 10th start of his career.
He finished seventh in the points standings in a season when the series included future Cup Series drivers such as Christopher Bell, who won the 2017 truck title, Austin Cindric, Chase Briscoe, and John Hunter Nemechek.
Grala appeared to be among that group of young Truck Series drivers who would steadily move their way up through the ranks in NASCAR, but Grala's chance never materialized.
He signed a full-time Xfinity Series deal in 2018 with JGL Racing to drive the No. 24 car and was a respectable 12th in the points standings through the first five weeks of the season, including a season-high fourth-place run to begin the season at Daytona.
He's pieced together part-time schedules since 2018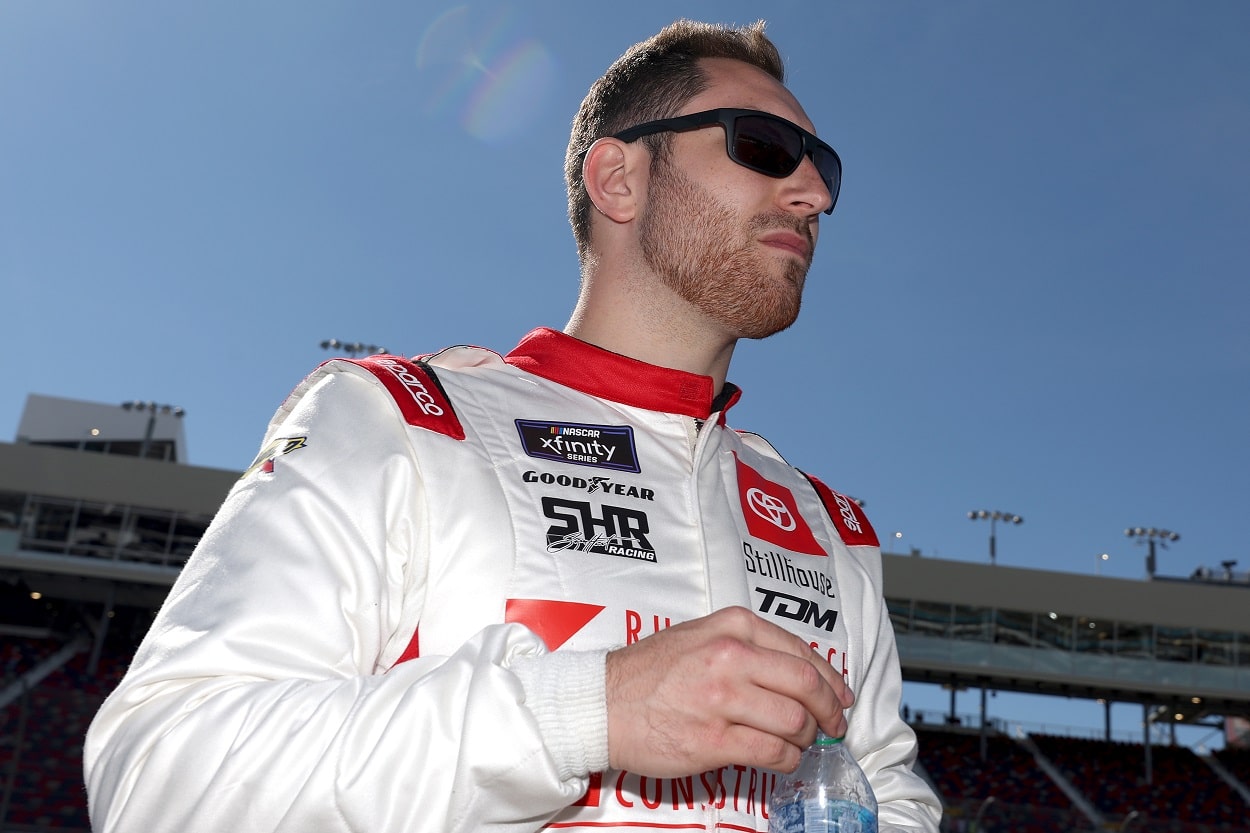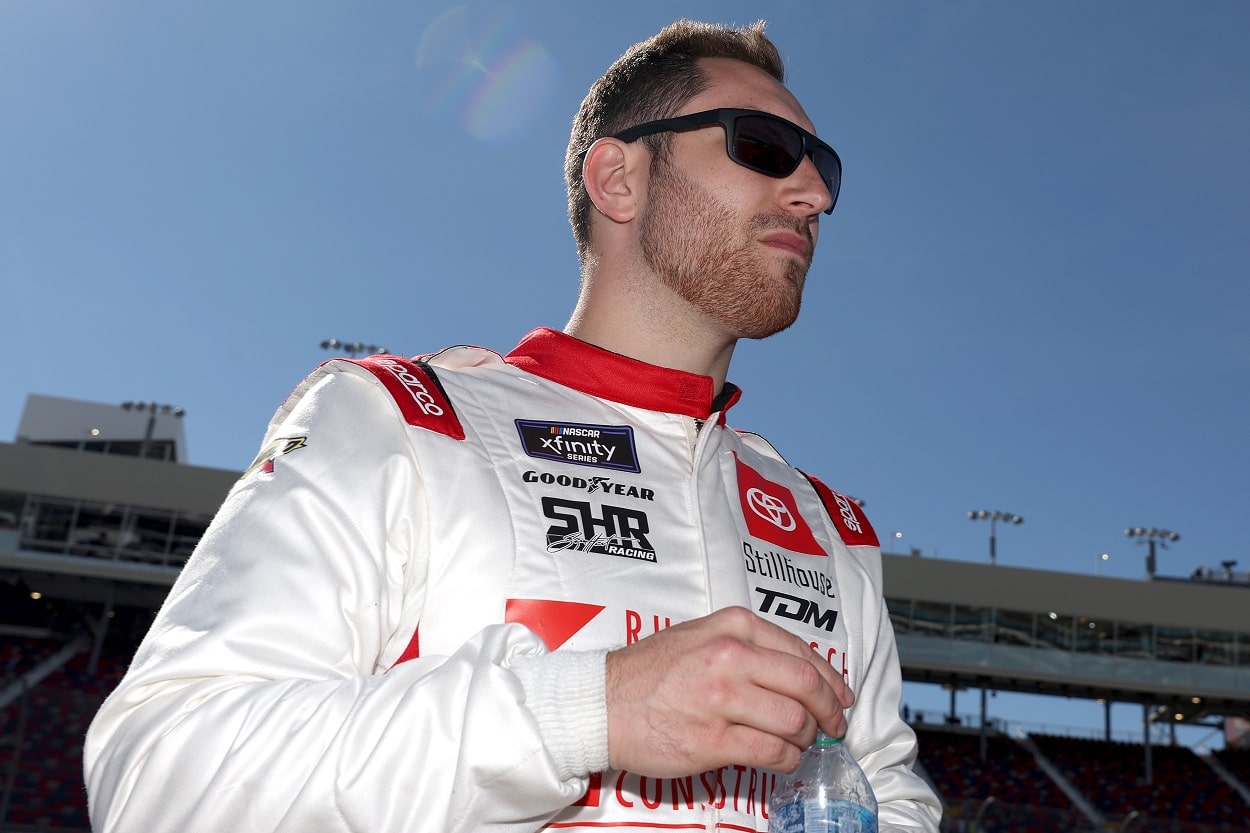 Unfortunately for Grala, JGL Racing shuttered the team in May after 10 races. Grala signed on with Fury Race Cars to drive the No. 61 car for the remainder of the season, but he ran only 13 of the final 23 races in what was the organization's only season in NASCAR.
Without a steady ride after the 2018 campaign, Grala ran a handful of Xfinity Series races in the No. 21 car for Richard Childress Racing in 2019 and even had a fifth-place finish at Road America to cap off his stint in the car.
He did the same deal again in 2020 and managed three top-10s in his five starts, including a fourth-place run at Road America. Grala also made his Cup Series debut that season when he filled in as a replacement driver for Austin Dillon, who was out with COVID-19, in the No. 3 RCR Chevrolet at the Daytona Road Course in August. Grala led three laps and finished an impressive seventh.
Grala continued to compile what he could through 2021-22. He ran sixth in the April 2021 Cup Series race at Talladega Superspeedway in the No. 16 car for Kaulig Racing as part of a three-race deal that season.
He ran another three races for The Money Team Racing this past year but finished outside the top 20 in all three starts for the start-up team.
Otherwise, Grala split his time in 2022 between the Truck and Xfinity series. He made 12 starts for Young's Motorsports in the Truck Series, and 10 starts for four different teams on the Xfinity Series side.
His last Xfinity Series race turned out to be his most significant, however, even though he finished a run-of-the-mill 23rd.
Grala will race full-time in the Xfinity Series for Sam Hunt Racing in 2023
Grala made that final start of the year in the No. 26 car for Sam Hunt Racing, which announced on December 8 that after five years, Grala will be back as a full-time driver in NASCAR. He will continue to pilot the No. 26 car for the organization as it expands to two full-time teams in 2023.
A full-time ride for Grala is a win regardless of the circumstances after the winding road he has traveled so far in his career, but he still has a challenge ahead of him to make the No. 26 car a legitimate contender in the Xfinity Series.
SHR has run the full Xfinity Series schedule for the past two seasons after it began on a part-time basis in 2019. The organization has pieced together both seasons with numerous drivers but has had limited success.
Nemechek ran two races for SHR in 2021 and eight last year, and he has accounted for all three of the organization's top-five finishes, four of its seven top-10s, and led the only 11 laps that an SHR car has been out front when he drove the No. 26 car to a fifth-place finish in March at Phoenix Raceway.
Perhaps Grala will be able to grow with this team since he finally has a seemingly stable place to settle in and race. He also excels particularly at superspeedway-style racing and road-course racing, so he might have a chance to snatch a regular-season victory and berth in the playoffs since 10 of the 24 regular-season events are superspeedway or road-course races.
Either way, just having the opportunity to race full-time again is a huge step forward for a driver who has flashed potential in the past and now has his long-awaited chance to get his racing career back on track.
Have thoughts on this topic? Keep the conversation rolling in our comments section below.