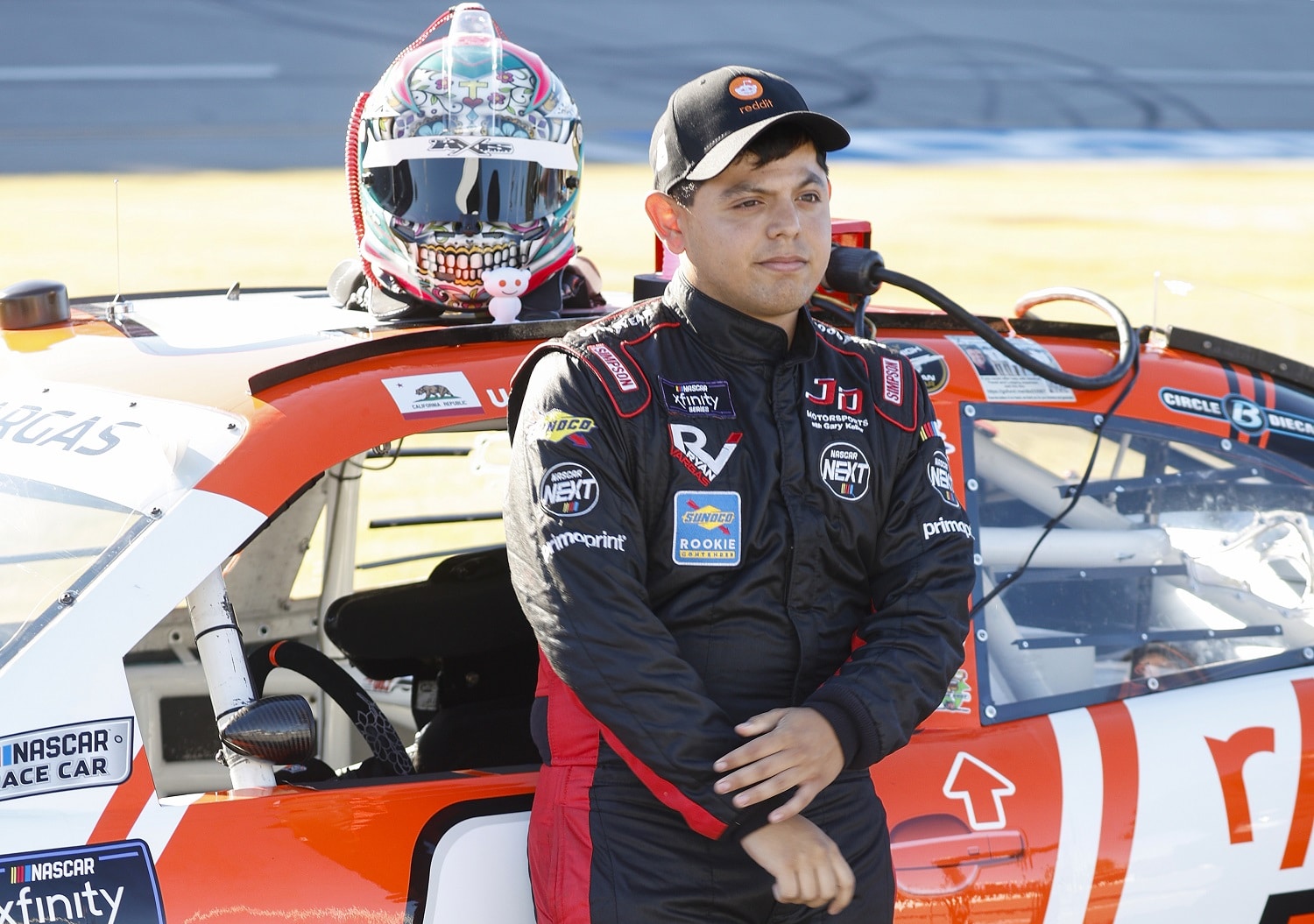 Social Media's Cesspool Has Ryan Vargas Fed up With the Disgusting Insults
Ryan Vargas' good news this month has been met by brutal comments on Twitter.
Ryan Vargas was having a solid month until an attack by more zeroes than you'll find on the end of Jeff Bezos' checking account balance.  
Vargas had just announced back-to-back deals to drive in the NASCAR Xfinity Series and Craftsman Truck Series this season when some sick minds crawled out from beneath their rocks to ridicule him on Twitter.
Ryan Vargas is starting fresh in 2023 with two new teams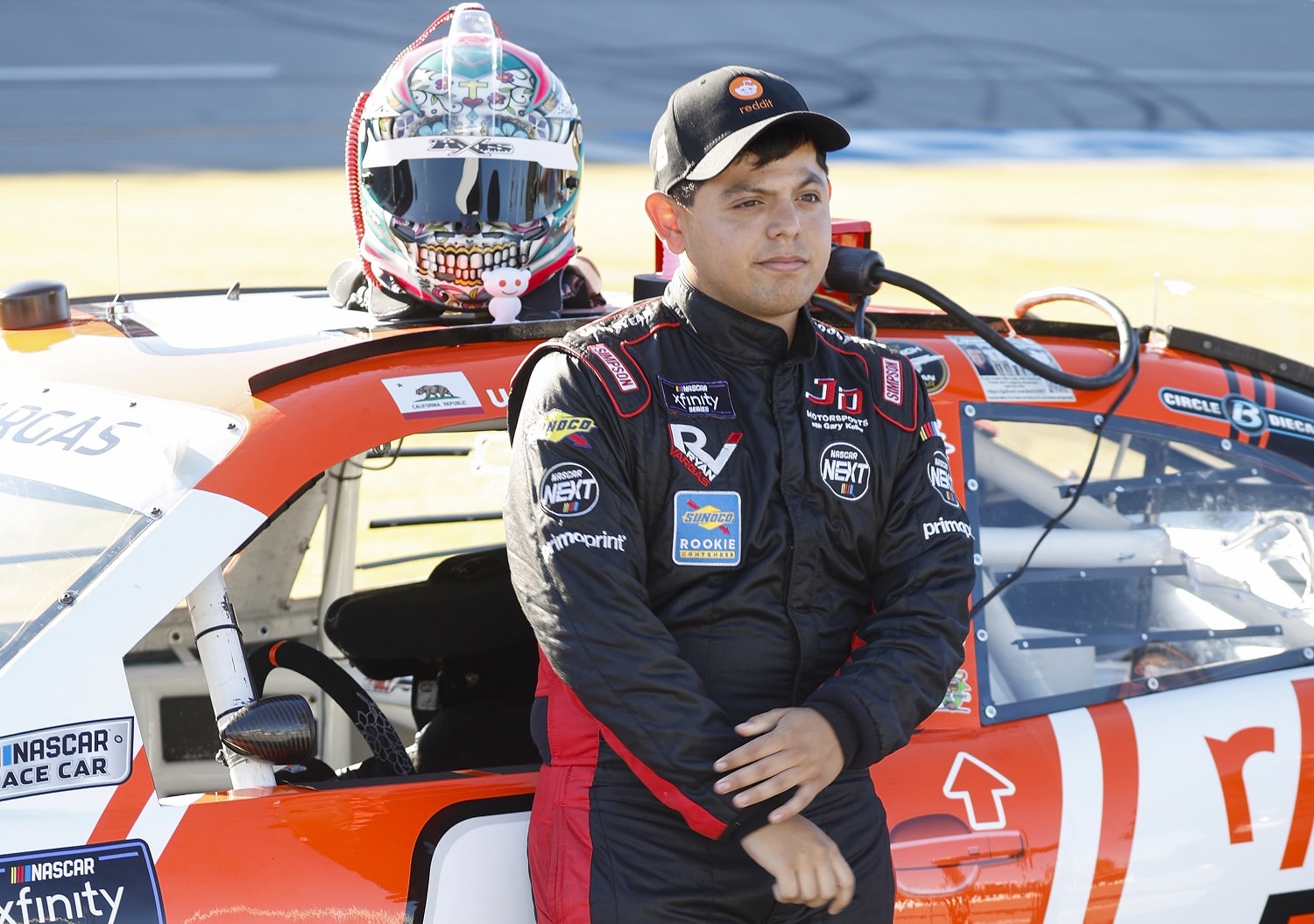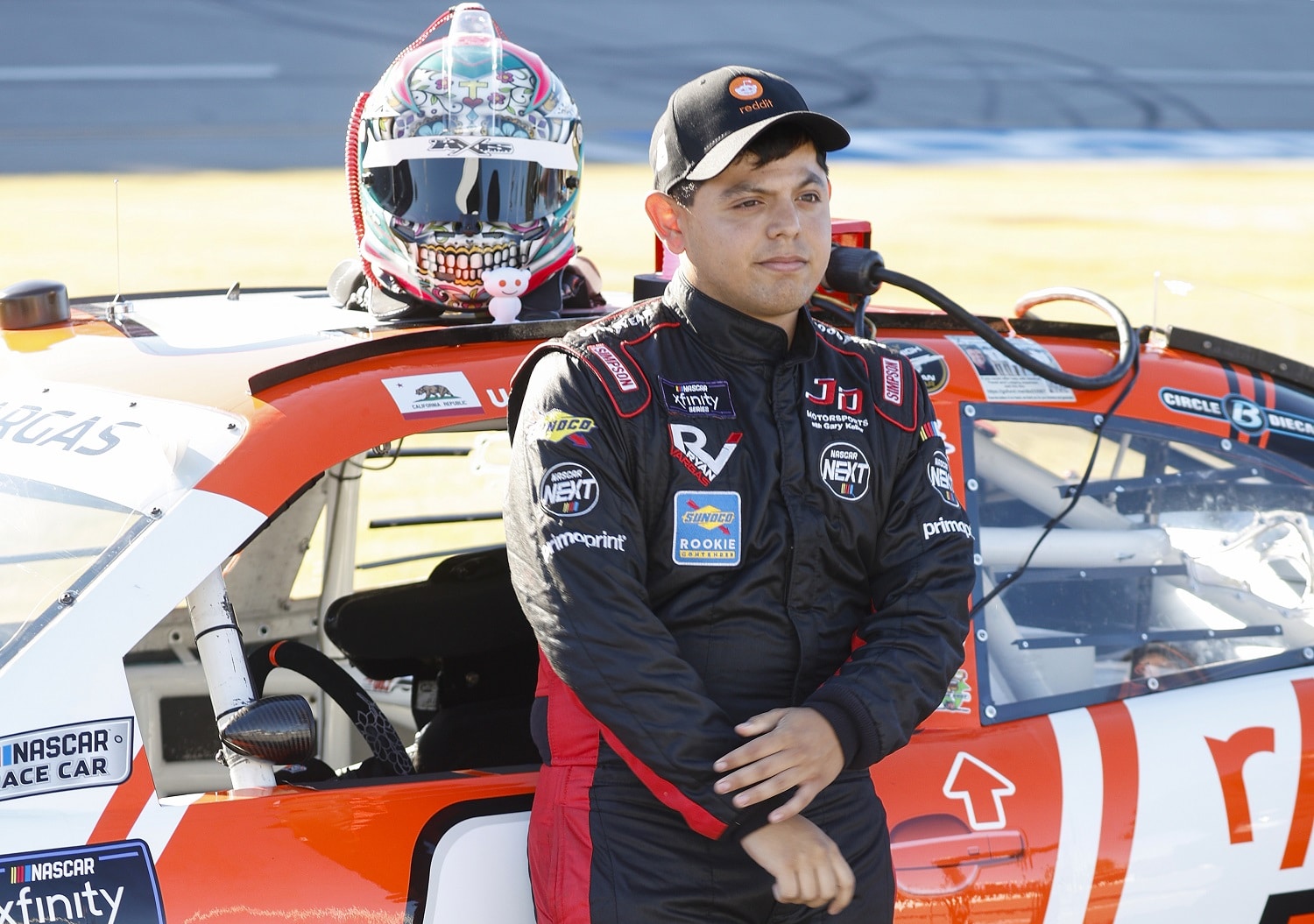 Ryan Vargas has yet to make a name for himself in NASCAR, but he's set to drive this season in the Xfinity Series for CHK Racing (the reformulated Mike Harmon Racing team) and the Craftsman Truck Series with On Point Motorsports. Neither team is flush with cash, but the situation is perfect for Vargas.
Vargas, 22, has one year of K&N Pro Series East and 67 starts over the past four seasons in Xfinity Series cars under his belt. He needs as many laps as he can get to catch up to other drivers in the experience department, and driving for lower-echelon teams allows him to do so without the burden of unrealistic expectations.
Vargas only logged two top-10 finishes in his 67 rides for JD Motorsports, but Johnny Davis' cars have never won in more than 1,500 Xfinity starts; going to CHK Racing, also winless, actually qualifies as a slight step up even if he's not running a full schedule.
Just last week, Vargas picked up a minimum of seven starts in the Craftsman Truck Series through a deal with On Point Motorsports. Owner Steven Lane has only been fielding full-time trucks for four seasons, but five drivers have combined for 11 top-10 finishes with him.
Social media's cesspool has Ryan Vargas fed up
The Heavy.com racing website posted a graphic over the weekend highlighting the two deals Ryan Vargas had just signed to drive this season. It consisted of a picture of Vargas and a one-sentence write-up. That's apparently all it takes to attract the vermin of the world. The comments were brutal:
"He was great in the Goonies."
"Sad nascar finances these sub par teams so they can check the diversity box."
"Diversity program."
Vargas was understandably upset and commented on Twitter.
"I hate some people man," he wrote. "Not only coming after my race but making fun of my facial appearance. Sorry I can't control that I have a craniofacial disorder that affects 1 in every 2,000-3,000 people.
"Whatever. Sick of the disrespect and hate. This world sucks sometimes."
Vargas was born with craniosynostosis, which causes premature fusion of soft bones on the skull. Reconstructive surgery at an early age resolved the issue. He's spoken about the disease before as well as how entering NASCAR's Drive for Diversity program has boosted his prospects for perhaps reaching the Cup Series someday.
Having that thrown back in his face was too much for Vargas to take.
"Also, yeah let's discredit the fact I work 6-7 days a week on sponsorship, marketing, PR," he added on Twitter. "Not to mention the time I spend working on the cars themselves.
"They don't know man. Tired of this disrespect."
Bubba Wallace and others show their support
Several prominent NASCAR figures took to social media to show their support for young driver Ryan Vargas after he pointed out the vitriol polluting Twitter.
"I need to learn this too," Cup Series driver Bubba Wallace wrote, "but worry about what YOU can control. [Y]ou can't control these types of people. In a polite way forget them! You do you homie."
Offered Parker Kligerman, a fellow driver and part-time TV reporter: "Keep doing you bud – keep'em on mute."
Added NBC features reporter Rutledge Wood: "Anyone that takes cracks like those are insecure losers who are jealous of your hard work & success. That's it."
Got a question or observation about racing? Sportscasting's John Moriello does a mailbag column each Friday. Write to him at [email protected].