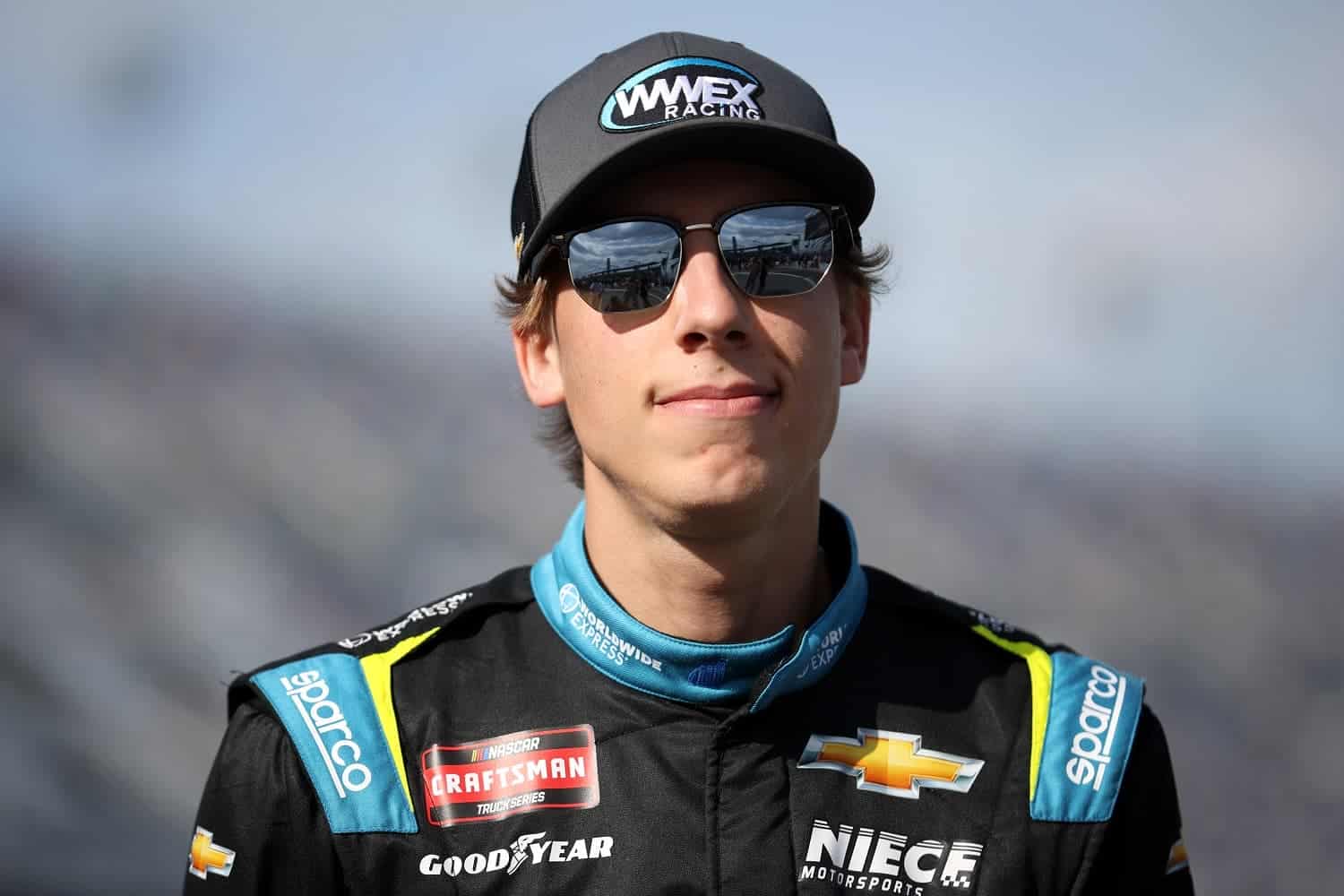 Carson Hocevar's Saturday at COTA Will Go Down as the Worst Day of the 2023 NASCAR Season
Carson Hocevar finished last in his Xfinity Series debut, capping an awful day for him at COTA.
The only way Carson Hocevar's Saturday at the Circuit of the Americas could have been worse is if … well, honestly, it couldn't have been worse. His Craftsman Truck Series/Xfinity Series doubleheader ranked up there with Ishtar, the Philadelphia Phillies' 1964 stretch run, and Walter Mondale on election night in 1984.
Hocevar's 58th start in the Craftsman Truck Series was a nightmare. His debut as an Xfinity Series driver was worse. His highlight of the weekend will be not having to drive in Sunday's Cup Series race.
Saturday was a doubleheader day for Carson Hocevar at COTA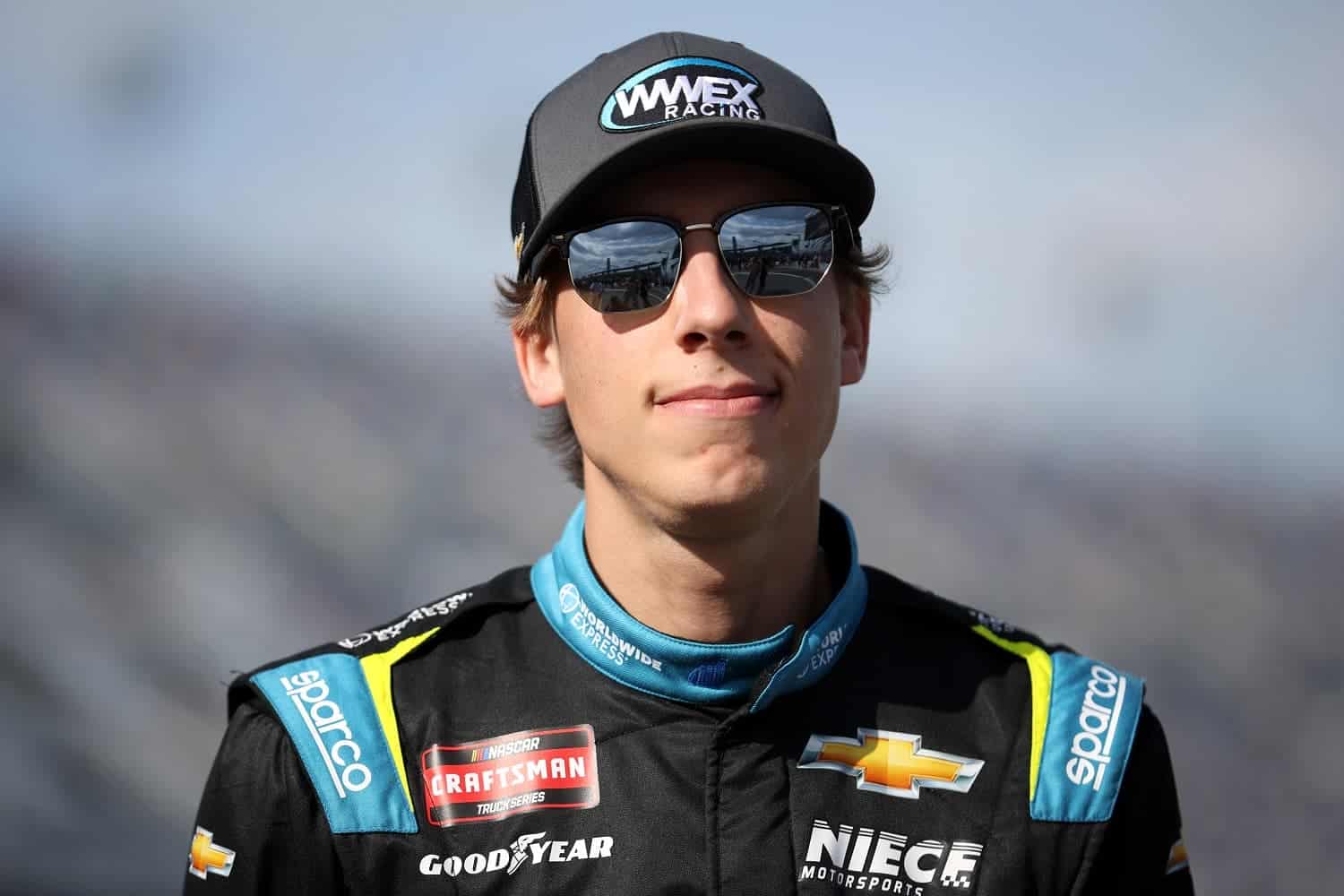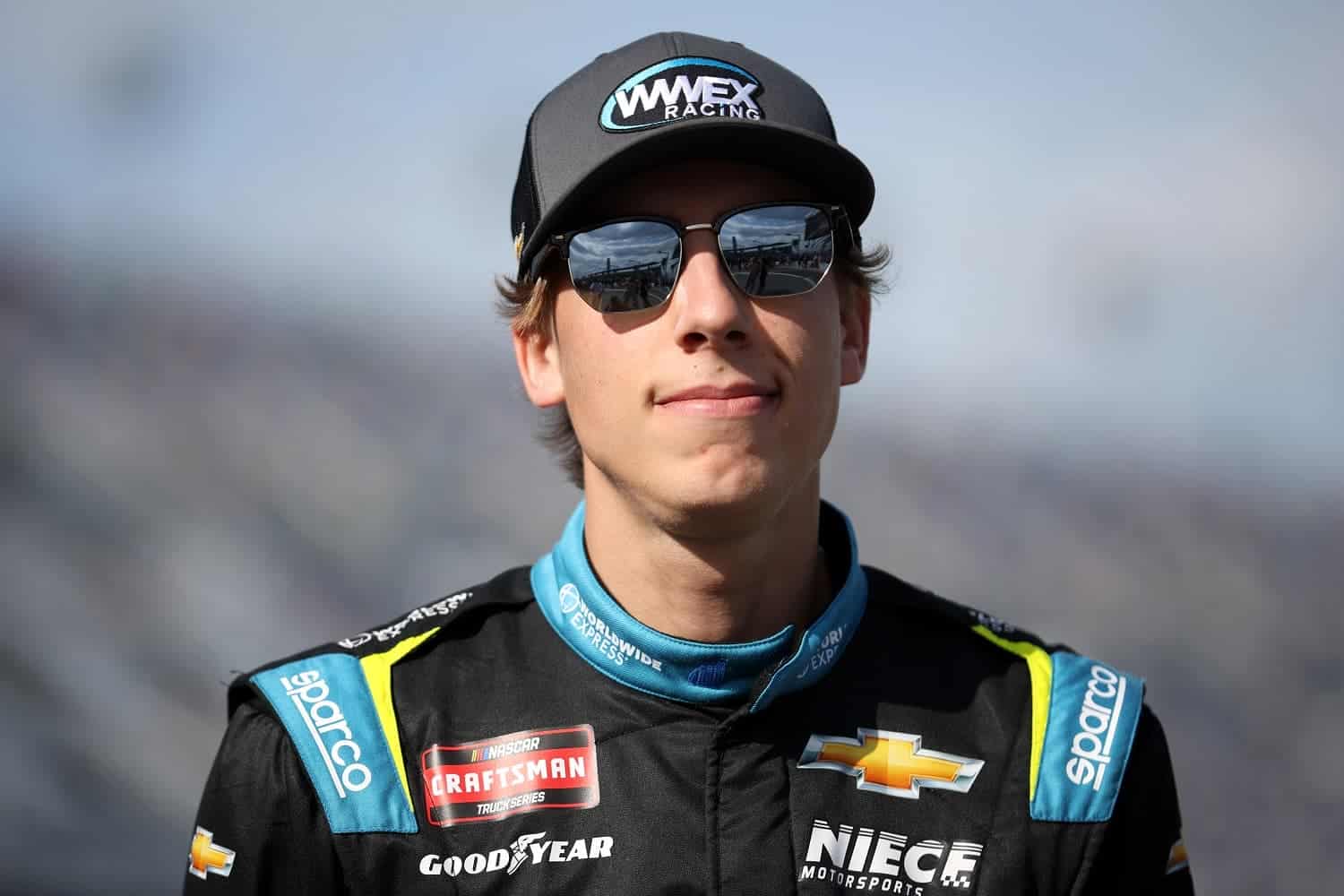 The classic NASCAR weekend features the Craftsman Truck Series in action on Friday, Xfinity Series cars on Saturday, and the Cup Series competition on Sunday. However, the stop at Circuit of the Americas is one of those weekends when the trucks and Xfinity cars double up on Saturday. That requires more work for a few drivers, but it's nothing overwhelming.
Carson Hocevar, the 20-year-old from Portage, Michigan, got his first taste of doubling up at COTA. Hocevar drives full-time for Niece Motorsports in the truck series, where he finished 10th in the standings in both of his full-time seasons. This weekend, however, Bobby Dotter offered him a seat in SS Greenlight's No. 07 Chevy in the Xfinity Series, too.
Dotter has given opportunities to other truck series drivers in the past, notably Hailie Deegan last season. On top of running a full-time car, he's also made rides available to Cup Series drivers like Ross Chastain, Chase Briscoe, and Aric Almirola.
Carson Hocevar logged two DNFs on a miserable day at COTA
Practice and qualifying for the Craftsman Truck Series and Xfinity Series took place Friday on COTA's 3.41-mile road course. While most drivers logged six or seven practice laps in trucks, Hocevar completed four and posted the fourth-best speed. Minutes later, he came back onto the track and qualified sixth.
Next up was the same routine for the Xfinity Series. Hocevar, making his debut in the second-tier series, ran five practice laps and showed up 30th in the results. When it was time to qualify the 07 Chevy, he fared a respectable 17th at 90.669 mph.
So far, so good. Right?
Unfortunately, Saturday was an unmitigated disaster. Hocevar completed just eight laps in the truck race on his way to 34th place and seven more in the Xfinity race while landing in 38th (and last) place. The winners were Zane Smith and AJ Allmendinger, respectively.
Mechanical problems doomed him in both races
The last-place finish in the Xfinity Series race was a first for Carson Hocevar in his still-young NASCAR career. The culprit was a transmission that went south barely 20 miles into the race. If there's anything that will make Hocevar feel better, it's that Blaine Perkins had only one result better than 31st place in five starts in the car before losing his ride.
Hocevar could conceivably get more chances with SS Greenlight, and he's also confirmed to drive for Spire Motorsports at Dover.
Saturday's truck race offered Hocevar an ominous start to his day. The brakes gave out on Turn 1 in the first 20 minutes of racing, sending the No. 42 Chevy into the gravel and requiring a tow to get out. Ultimately, an axle issue ended his race so quickly.
Hocevar is still seeking his first truck series win. It will come eventually, wiping away memories of what should stand up as the worst day of the year for any NASCAR driver.
Got a question or observation about racing? Sportscasting's John Moriello does a mailbag column each Friday. Write to him at [email protected]