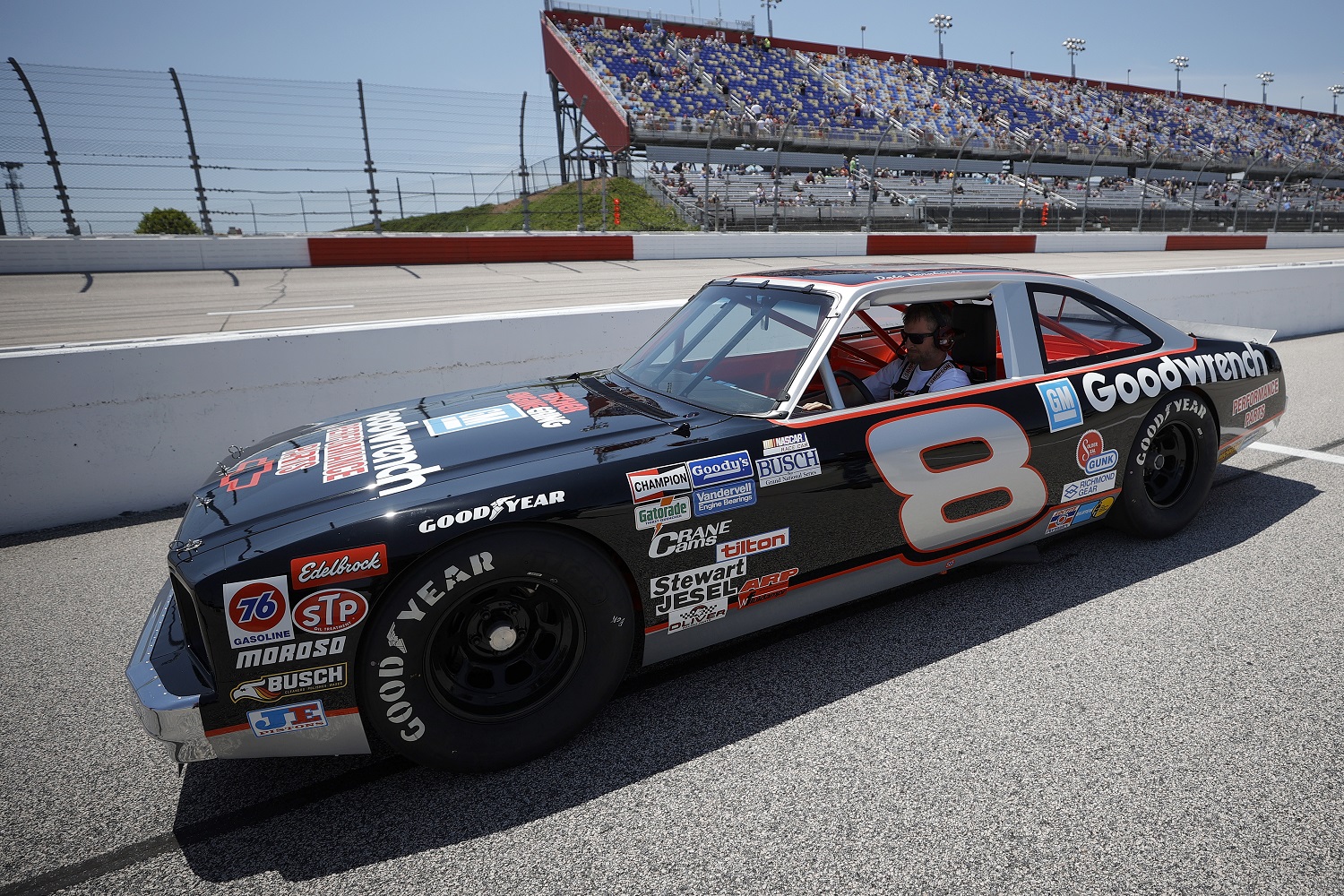 Dale Earnhardt Jr. Concedes Agreeing to Race at Richmond Was a Mistake
Dale Earnhardt's decision to compete in the NASCAR Xfinity Series on Sept. 11 at Richmond Raceway creates a conflict for the retired star, who now works for NBC.
Dale Earnhardt Jr. is a little more than two months away from his annual return to the NASCAR Xfinity Series for JR Motorsports. A lot of thought undoubtedly went into deciding when he would return in the No. 8 Chevy, an event that racing fans eagerly await.
Upon further review, Earnhardt realizes that everyone should have thought about it a bit more before deciding to race on Sept. 11 at Richmond Raceway.
Dale Earnhardt Jr. remains a threat in Xfinity races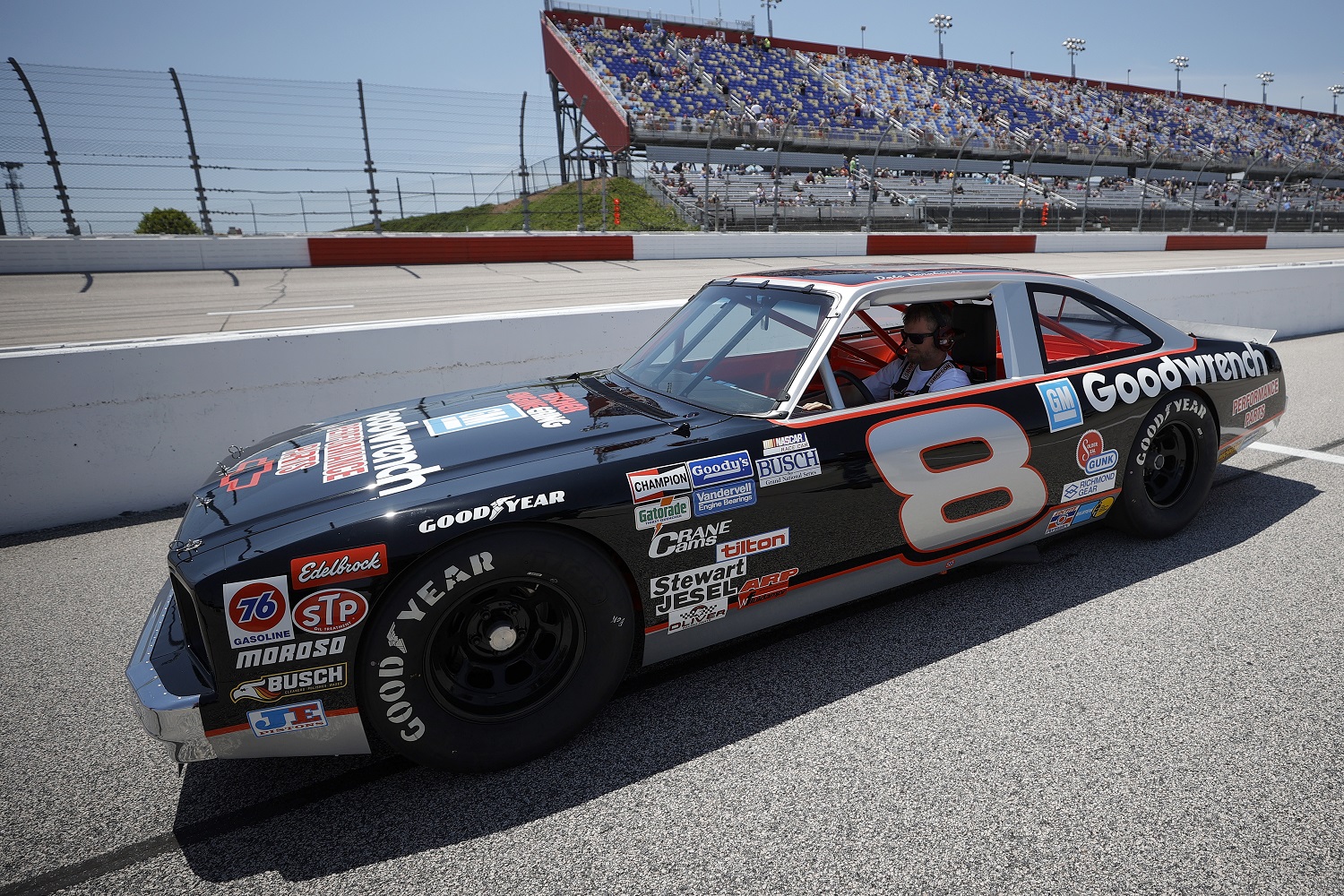 This season will mark the 47th consecutive year that Dale Earnhardt Jr. and/or his late father competed in one of NASCAR's top two racing series, which lends credence to the theory that Earnhardt will continue his annual one-off foray into racing through at least 2024 to make it an even 50 years.
In the three years since he retired from the NASCAR Cup Series, Earnhardt finished fourth at Richmond in 2018, fifth at Darlington in 2019, and fifth at Homestead last season. Obviously, he still knows how to handle the wheel.
Richmond is the next-to-last date on the Xfinity regular-season schedule, which means that the points race to reach the playoffs will be at peak intensity. That being said, the presence of the always-popular Earnhardt will be a big story, too.
Dale Earnhardt Jr. concedes agreeing to race at Richmond was a mistake
Getting into the No. 8 car so close to the start of the playoffs doesn't worry Earnhardt or JR Motorsports. Rookie Sam Mayer just took over that ride from Josh Berry. With the two splitting the season, neither would be able to make the playoffs without special dispensation from NASCAR because they ran limited schedules.
Also, racing on the 20th anniversary of the Sept. 11, 2001, terrorist attacks isn't a worry. In fact, the No. 8 car will tie into the 9/11 Memorial and Museum's annual Tribute in Light. The blue and white paint scheme features four spotlights representing the World Trade Center towers, the Pentagon, and the Flight 93 Memorial site in Shanksville, Pennsylvania.
"It's hard to believe it's been 20 years since that terrible day," Earnhardt said in a statement. "The spirit of unity and togetherness our country felt on Sept. 11 is just as relevant now as it was then."
That doesn't mean, however, that Earnhardt hasn't made a scheduling mistake. Richmond is one of those rare weekends when the Xfinity Series and the NASCAR Cup Series take the track the same day. So, Earnhardt must drive at 2:30 p.m. and call the Cup Series event for NBC at 7:30 p.m. Plenty could go wrong and keep him off the air.
"I don't know these things when I sign up to race in the Xfinity Series," Earnhardt said, according to USA Today. "I don't know exactly what the schedule looks like, so I might not have chose that particular race, had I known all that when I did."
Assuming he makes it to the booth on time, Earnhardt can bring extra insight to the telecast.
"I can say, 'Hey, I was just out there! This is what I was dealing with. This is what the track's like,'" he noted.
One other factor to consider
The NCAA football season kicks off on the last weekend of August, so Sept. 11 will be the third game date of the season – not to mention the wrap-up weekend for U.S. Open tennis. Given that it's the first post-Labor Day slate of college games, however, Sept. 11 might be the day that sports fans really start paying closer attention to football.
In fact, Toledo at Notre Dame is NBC's national telecast with an identical start time. The race will also compete with the conclusion of Oregon at Ohio State and the start of Texas A&M at Colorado on Fox. There's also the full slate of games involving the SEC and ACC, whose audiences overlap the NASCAR demographic.
In short, anything that happens involving Earnhardt in his return to racing must compete with a busy Saturday schedule, including the Cup Series race, and will be lost the next day in the excitement of NFL Week 1.
That makes for a lost opportunity for NASCAR.
Like Sportscasting on Facebook. Follow us on Twitter @sportscasting19.