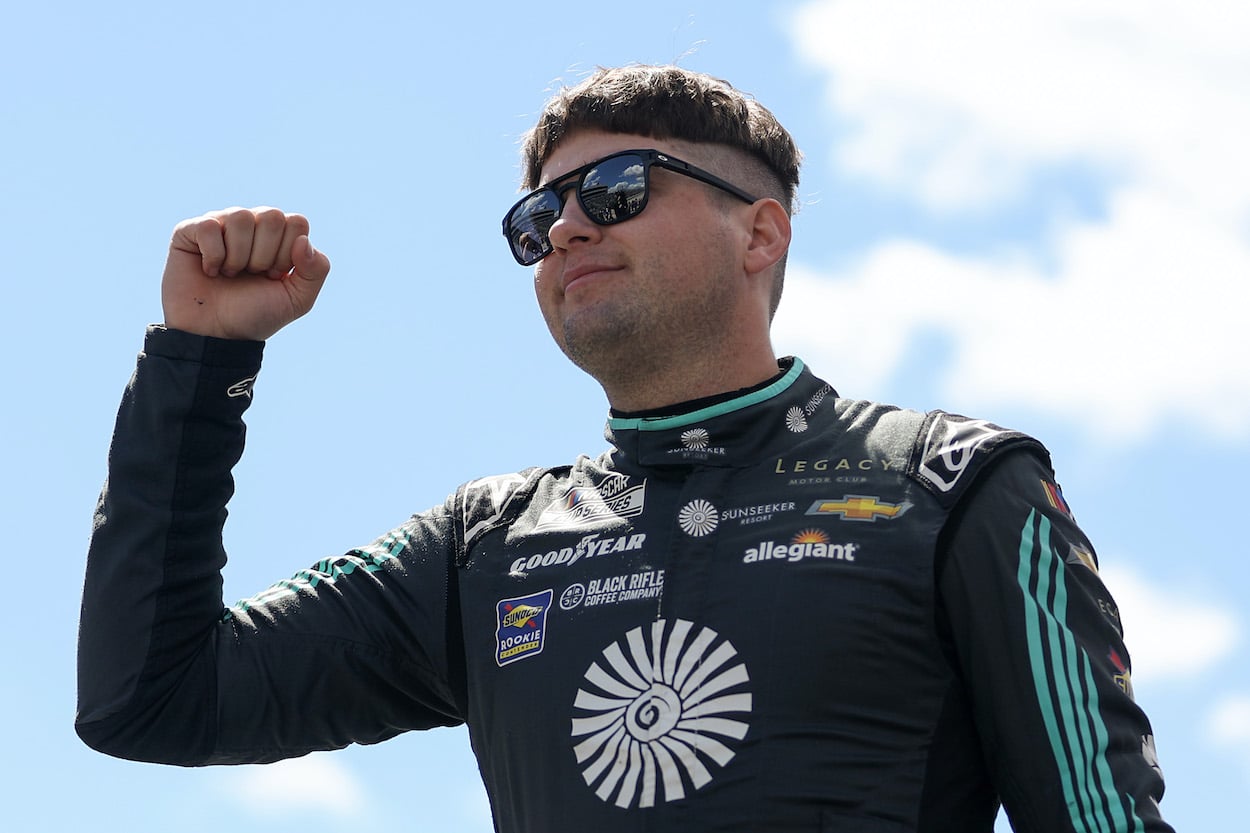 Noah Gragson Doesn't Sugarcoat What He Thinks of North Wilkesboro Speedway, Including an Ugly Comparison: 'It's Fyre Fest 2.0'
This week, Noah Gragson didn't sugarcoat what he thought of North Wilkesboro Speedway, addressing several issues on the old track and making an ugly comparison.
Noah Gragson isn't one to shy away from conflict or controversy. Ross Chastain at Kansas, anyone? 
This week the 24-year-old is with his fellow Cup Series competitors at North Wilkesboro Speedway as part of the much-anticipated All-Star Race weekend and festivities in the return to the short track, which last hosted a NASCAR event in 1996.
The Legacy Motor Club driver candidly talked about the track with a reporter after running laps in a Super Late Model during a mid-week race, and in true Gragson form, didn't sugarcoat his feelings on several issues. 
Noah Gragson in headlines lately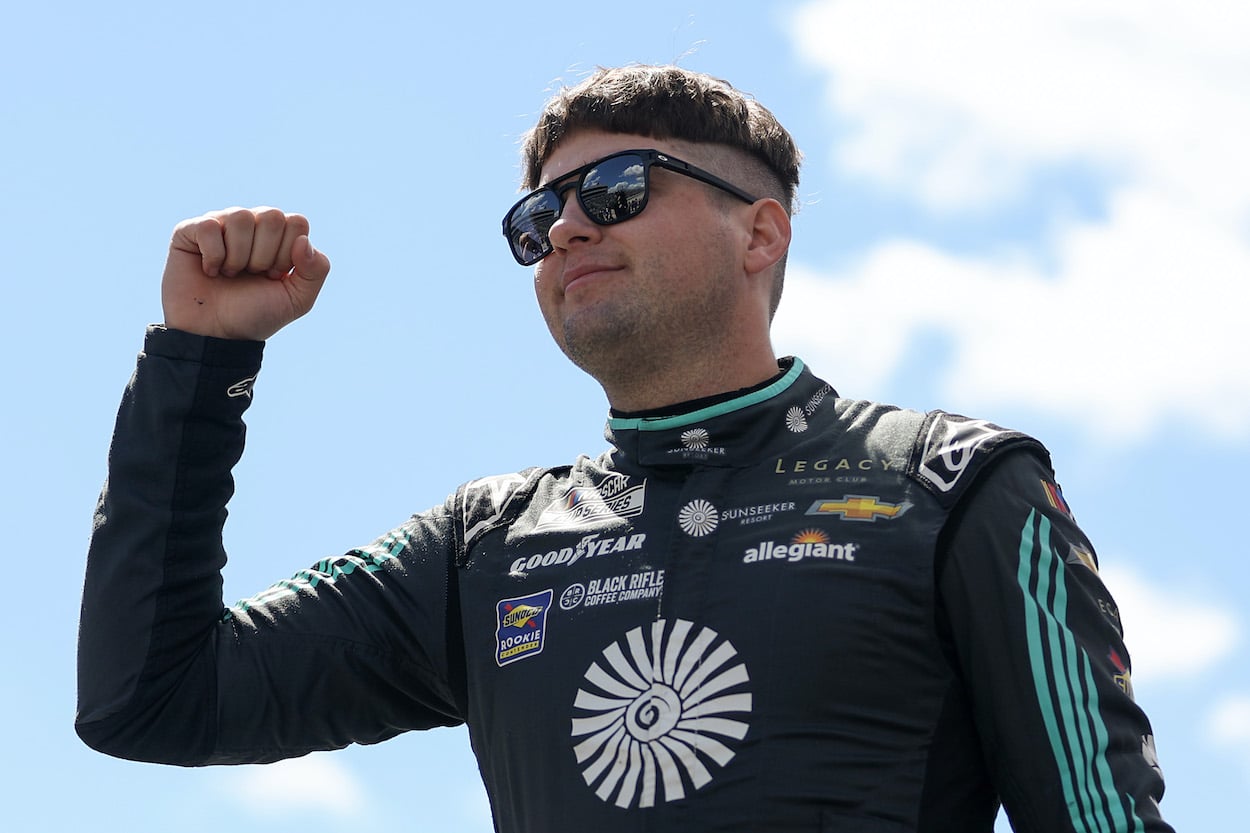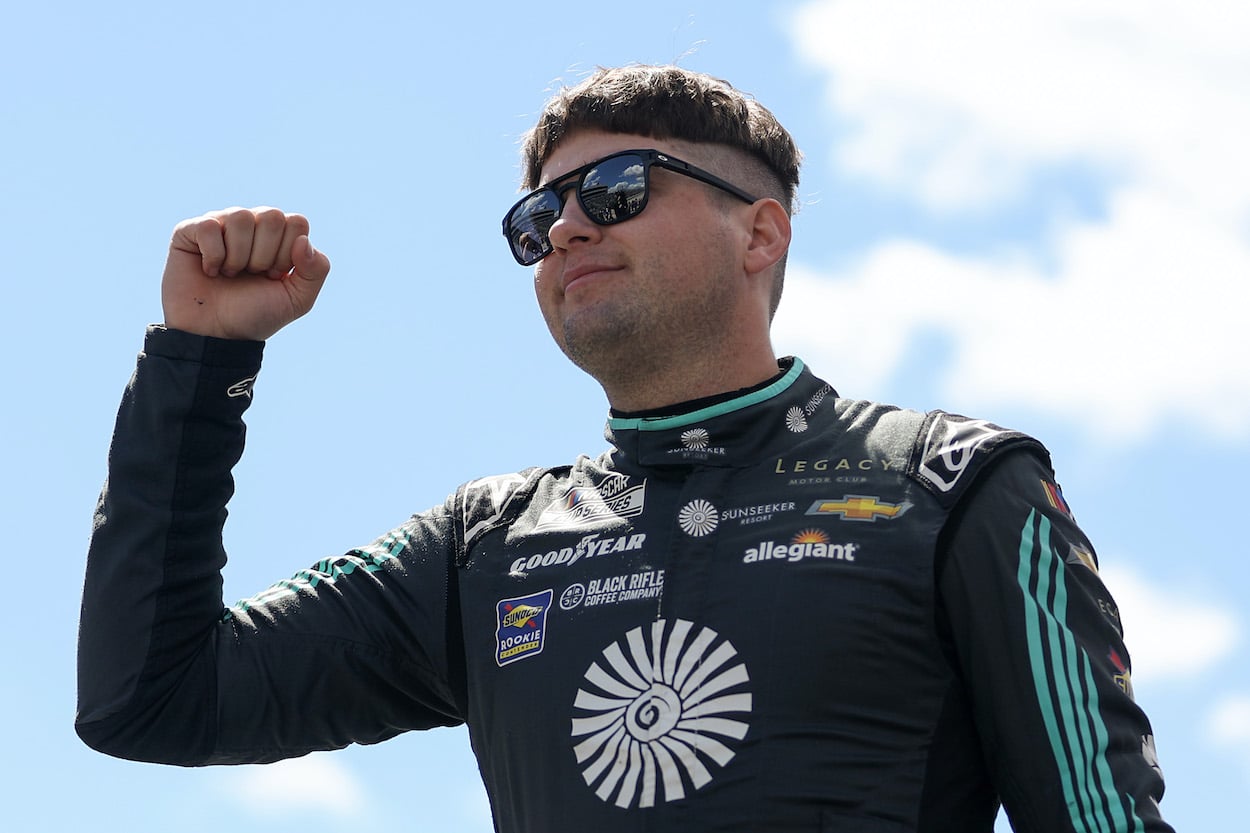 Noah Gragson has had a forgettable rookie Cup Series season, his first with Legacy MC, scoring only two top-20 results in the first 13 races. It's a dramatic dropoff from all the attention he received last year in the Xfinity Series when he won eight times and finished second in the final standings. 
Unfortunately, his most notable moment this year happened off the track a few weeks ago at Kansas after the race when he went down and confronted Ross Chastain on pit road to show his displeasure with the Trackhouse Racing driver. Things escalated quickly and ended just as quickly when NASCAR security intervened after the watermelon farmer landed a hard right hook on Gragson's left cheek. 
The pair were separated and the Legacy MC driver later told the media that he'd have opportunities in the future to exact his revenge. 
Gragson gives brutally honest assessment of North Wilkesboro 
This week, Noah Gragson joined many of the top Cup Series drivers in town at North Wilkesboro Speedway for multiple mid-week races, trying to get as much seat time as possible on the old worn-out track. 
There were reports early in the week of pieces of the track coming up and damaging cars. The driver shared a photo on Twitter of the damage to the nose of his car. In an interview with Racing America, he talked about the problematic situation.
"Thankful to be able to get more laps in a race car. So that's always fun," Gragson said. "Yeah, the place is alright. Definitely, people love this place, but I'm having fun we're learning the race track. It's like the track is starting to come apart every single time you're out there through a run."
That's the young driver being honest about his personal experience. It was later in that same interview that he took a shot at the track and made an ugly comparison. 
"It's cool. I hope some fans come out," he said. "I came out here for a modified race last year. Man, the parking's tough here, though. It's hard to invite people to come watch you race, and your friends and whatnot when it's almost impossible to park anywhere around here. My opinion, it was a cool idea but it's kind of like Fyre Fest 2.0."
'Running for Mayor' in promotion for All-Star Vote
What's interesting is Gragson's remarks come just a week after the driver launched his "mayoral" campaign on social media, including a 30-second video where he walks through the streets of the town, posts signs of his candidacy, and sits in the stadium stands, all part of a promotion for the fan vote.
"Make sure to vote for me in the All-Star Race May 21st at North Wilkesboro Speedway," he said. 
The end of the video includes a QR code and audio of the driver going full politician with: "I'm Noah Gragson and I approve this message."
The question is will locals approve of the driver and vote for him after his harsh remarks on the track? 
To stay up to date on the latest happenings in NASCAR, including breaking stories you can't find anywhere else, follow Kyle on YouTube and Twitter.