NASCAR Mailbag: Legacy Motor Club Flunked Math if It Thinks Being the Third Toyota Team Is Instantly Better Than Fifth at Chevy
Toyota presumably used a lot of money to persuade Legacy Motor Club to switch manufacturers for the 2024 season.
Legacy Motor Club moving to Toyota is long overdue. Richard Petty stuck with Chevrolet for too long. Now that Maury Gallagher and Jimmie Johnson are in charge, things are looking up. Gallagher immediately invested real money and doubled the size of the team. Toyota Racing Development will be serving just three teams in 2024, compared to Chevrolet's seven and Ford's five. It's a win, for sure. (From W.S.)
For the record, the current relationship between Chevy and what used to be Richard Petty Motorsports is only in its sixth season. RPM was driving Dodges as recently as 2009, then Fords from 2010-17.
John McMullen served as majority partner of MLB's Houston Astros from 1979-93. Before that, he owned a small stake in the New York Yankees, where he once observed there was nothing more limited than being a limited partner with George Steinbrenner. I strongly suspect Gallagher, JJ, and drivers Erik Jones and Noah Gragson are about to learn what McMullen meant.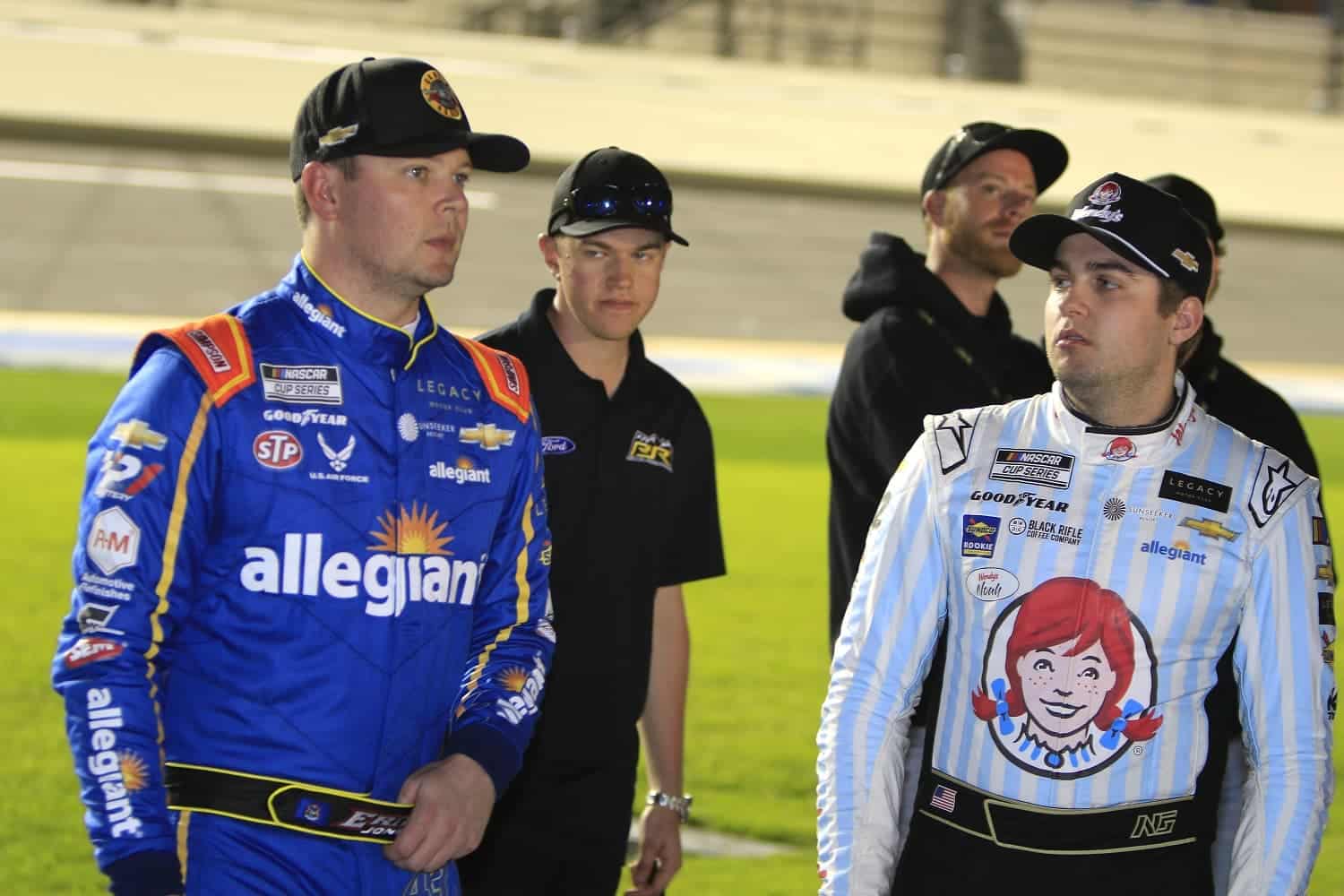 On paper, there are two Toyota teams now, Joe Gibbs Racing and 23XI Racing. Realistically, they are as close to a single six-car team as there is in the NASCAR Cup Series. Denny Hamlin drives for one team and has an ownership stake in the other. Ty Gibbs drove for both outfits at the same time last year (though Gragson had his own split loyalties, too). JGR handled all pit crew scheduling until this season, sometimes moving personnel between the two organizations.
On paper, Legacy Motor Cub becomes the third Toyota team, and LMC can expect plenty of attention when it comes to turning over the shop and stocking shelves. But should a fleet-wide issue arise once the season starts, do the LMC owners honestly believe they won't be third on the list of phone calls returned?
Compare that with the situation at Chevy. Hendrick Motorsports is the biggest and best shop, followed by Richard Childress Racing and Trackhouse Racing on the second tier. Kaulig Racing is probably fourth in importance, owing to the combination of personnel, its relationship with RCR, and the fact it fields a strong Xfinity Series team.
That leaves LMC fifth in the perceived pecking order. But is being fifth at Chevy worse than third at Toyota? Subtract the four Hendrick cars, and Chevy still won as many races as Toyota in 2022 and would have gobbled up more of HMS's 11 than Toyotas would have.
Barring more changes, there will be 14 Chevys and eight Toyotas running full-time next season. But it's likely Chevy will continue to provide more support staff and resources per car than Toyota will. I'd rather have all of Chevy's institutional knowledge at my disposal.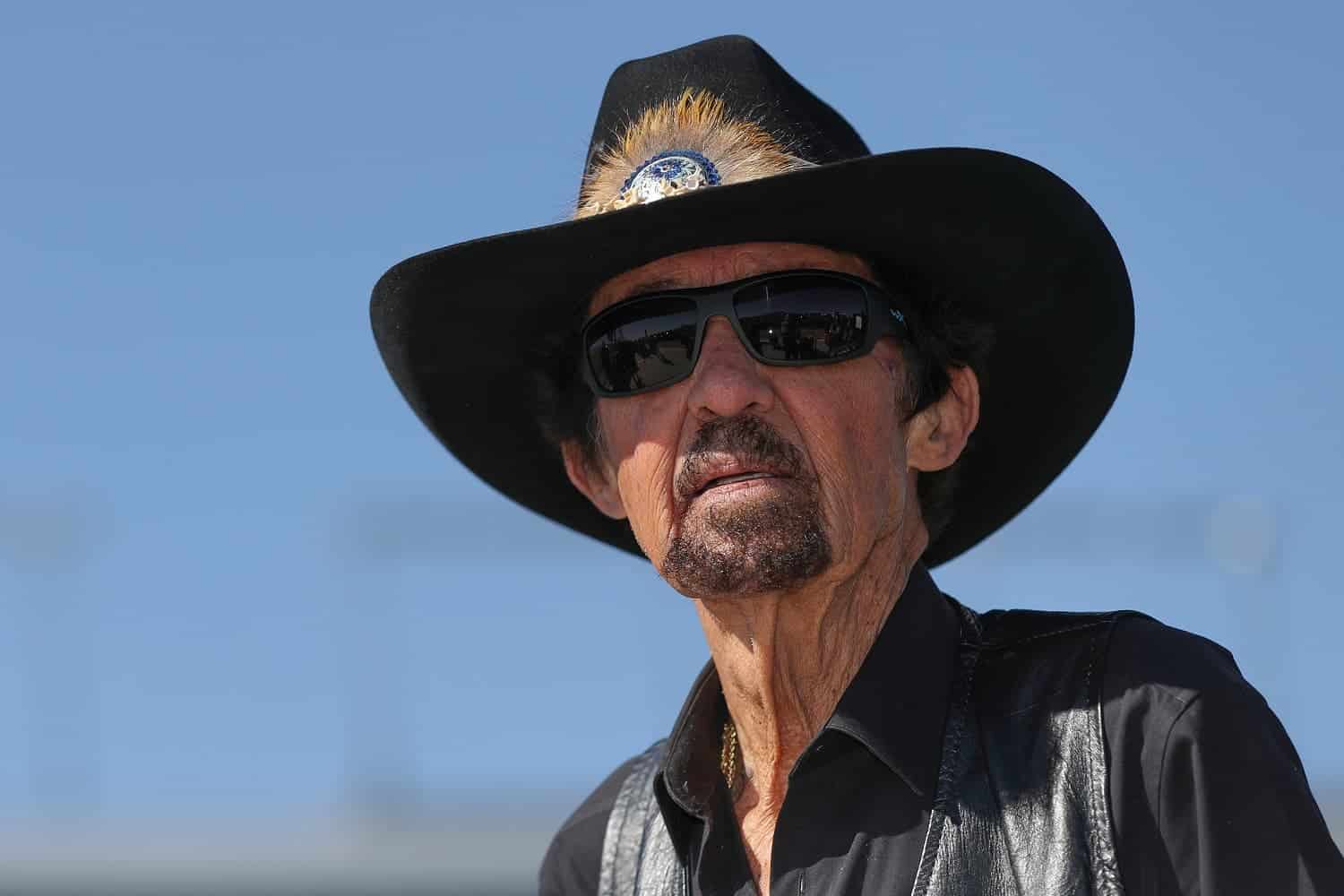 Does that mean LMC can't thrive at Toyota? Absolutely not. But leaving Chevy while in the midst of evolving your own ownership and operations makes sense only if the dollar figure on the Toyota contract has more zeroes present than your average Comic Con. I suspect that influenced Gallagher, who appears to be funding most of Jones' season out of his own pocket, more than anything else Toyota said or did.
I know Richard Petty drove a variety of makes and models throughout his career, but it feels wrong for his old team to be making the move to Toyota next year. (From J.C.)
Petty retired after the 1992 season, so most fans who have any recollection of him as a driver are now in their late 30s or older. Tack on another 15 years to find someone who remembers The King in a Dodge since it was strictly GM cars from mid-1978 on.
Maury Gallagher has methodically eased his partner out in the 18 months since buying the majority interest in what used to be Richard Petty Motorsports. In fact, Petty no longer has a financial stake in the rebranded team, and his role is ceremonial.
Toyota has no allegiance or ties to Petty. But here's hoping that the manufacturer and the new leadership remember that the No. 43 car and Petty are synonymous to NASCAR fans; both deserve maximum respect even after The King passes. Any slight to the man, and they wouldn't be able to sell a dollar of No. 43 merchandise even if they put Dale Earnhardt Jr. in that car.
Got a question or observation about racing? Sportscasting's John Moriello does a mailbag column each Friday. Write to him at [email protected]