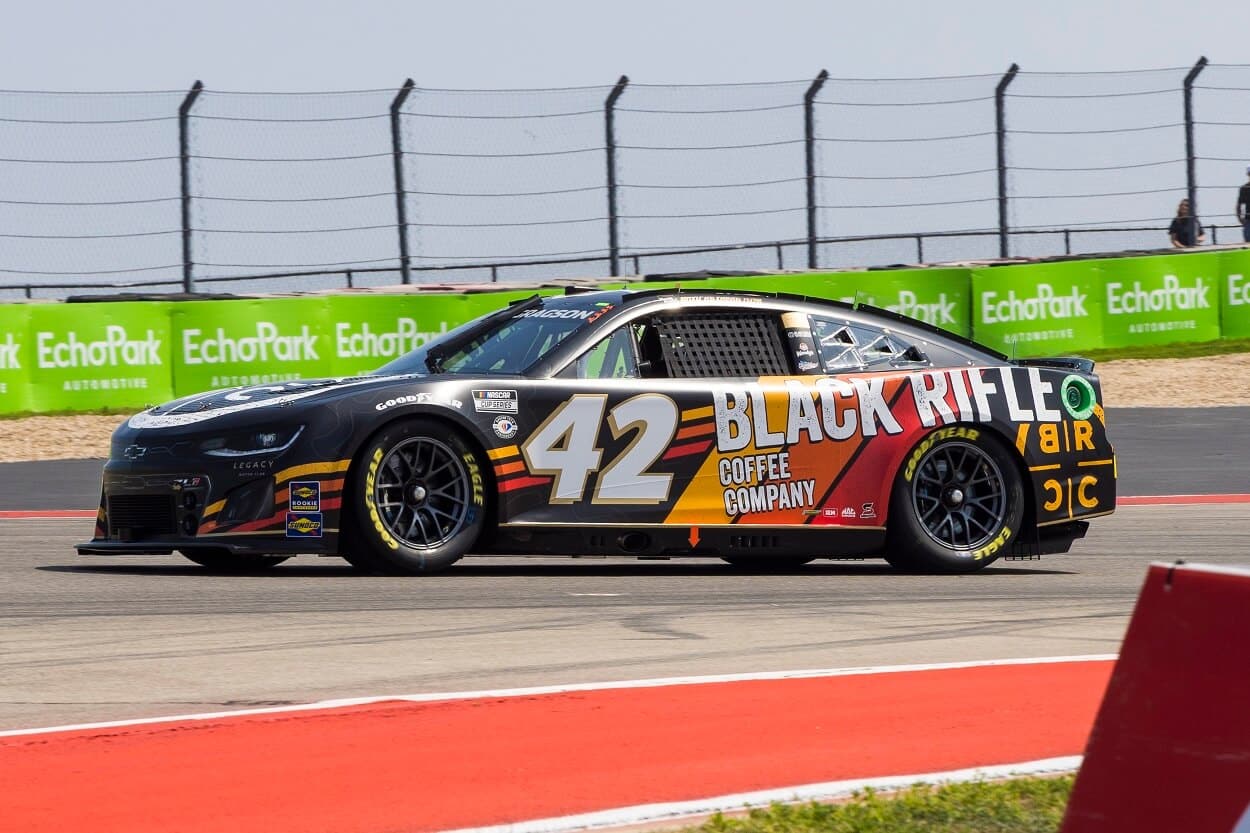 Legacy Motor Club Has Failed Miserably to Follow Up on Its Momentum From 2022
Legacy Motor Club has struggled to start the 2023 NASCAR Cup Series season.
Newly restructured Legacy Motor Club entered the 2023 NASCAR Cup Series season as a sleeper pick to rise from the middle of the pack into a legitimate playoff contender. But Legacy might instead hold the claim as the most disappointing organization through the first seven races of the season.
Legacy drivers Erik Jones and Noah Gragson finished 31st and 37th, respectively, in a 37-car field Sunday at Richmond Raceway in just the latest set of shockingly bad finishes for the two-car operation that had appeared to make significant strides the year before.
Jones' eighth-place finish last month at Atlanta Motor Speedway after a frantic charge through the field from 17th on the final lap registers as the only top-10 finish for the organization this season. Noah Gragson finished a season-high 12th in that same event, but no other results between the two have been particularly close to the front of the field.
Jones wrecked midway through the Daytona 500 and finished 37th. Gragson made it to the final overtime restart before getting collected in a crash that left him in 24th. Jones followed the season opener at Daytona International Speedway with a pair of 19th-place results, which stand as his best finishes aside from the Atlanta race. His only 14 laps led came from a long-shot pit strategy call at Phoenix Raceway that ultimately didn't work out. Gragson, meanwhile, has yet to finish better than 20th outside of Atlanta.
Jones is now 25th in the points standings, while Gragson is 29th. For perspective, Gragson is only 38 points ahead of Chase Elliott, who ran only two races this season before he broke his leg in a snowboarding accident. Even new co-owner Jimmie Johnson has finished outside the top 30 in the first two races of his part-time return to NASCAR competition in a third Legacy Motor Club entry.
Legacy Motor Club has undergone many changes over the past two years
Those results are in stark contrast to the expectations many had for the organization after it restructured in the offseason for the second consecutive year.
The organization had gone by Petty GMS Racing in 2022 after Maury Gallagher bought out Richard Petty Motorsports the year before. It then brought in Johnson as a part owner and moved Richard Petty to an ambassador role while unveiling the new Legacy Motor Club name in November. Legacy also hired Bruce Mosley as president of business operations in early February, but Mosley has already left the organization.
All of the offseason changes built excitement around an organization that had shown significant progress, at least with Jones and the No. 43 Chevrolet team, in 2022. Jones won the Southern 500 at Darlington Raceway and finished 18th in the points standings, which was the highest finish for a Petty-owned car since Aric Almirola finished 17th in 2015. Jones' 147 laps led were also the most since Kasey Kahne led 337 circuits in 2010.
Granted, Jones' 2022 teammate, Ty Dillon, did not have anywhere close to that level of success in the No. 42 car that Gragson now drives. Dillon finished 10th in the dirt race at Bristol Motor Speedway for his only top-10 result of the season and ended the year 29th in the points standings.
Pressure is now on Legacy to show improvement after 2022 success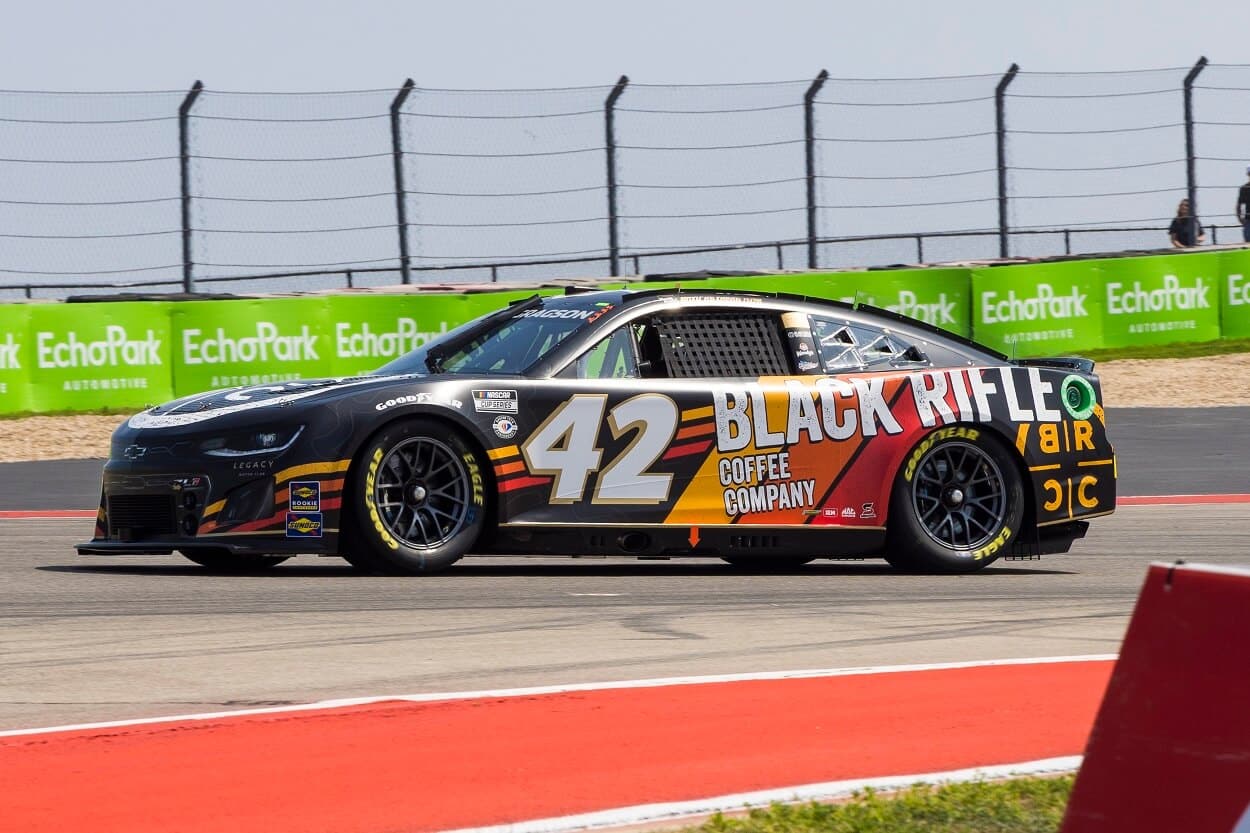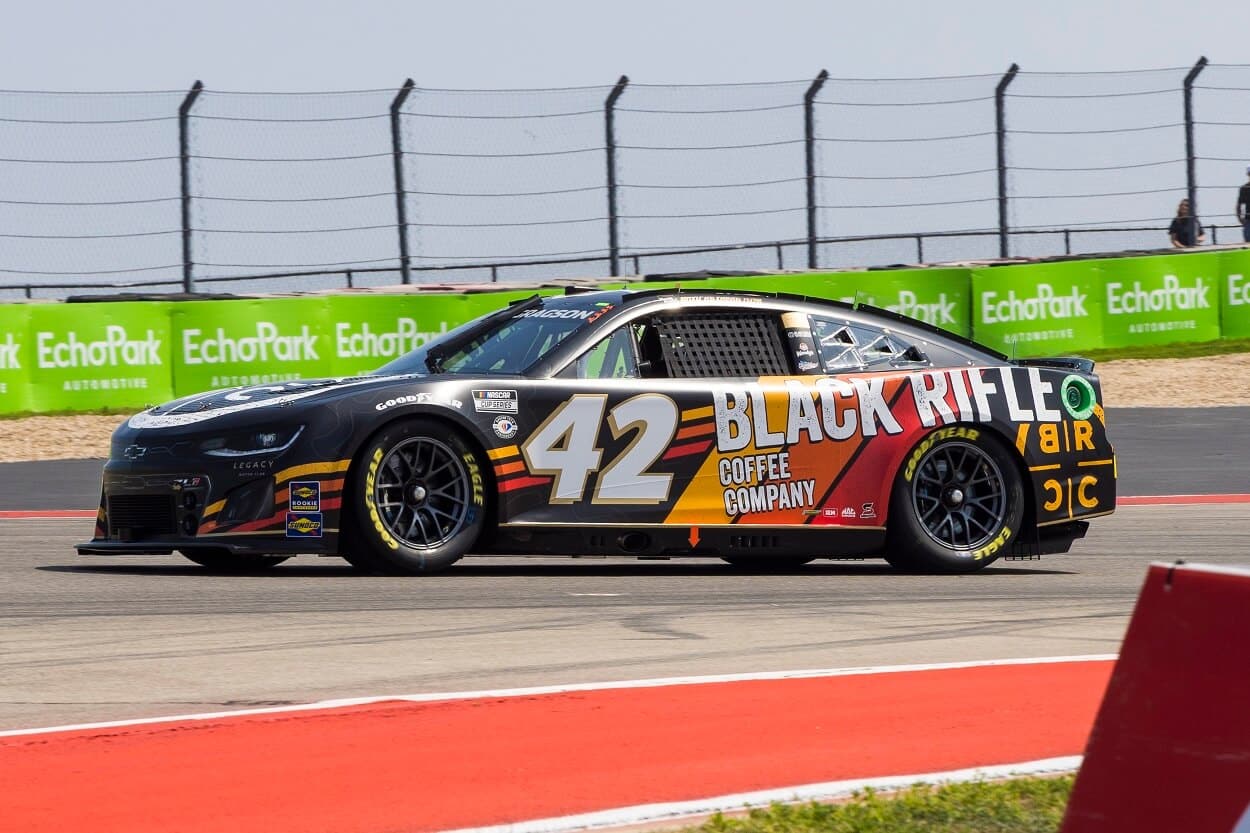 Legacy Motor Club still has a lot of time to turn its season around with 19 races left in the regular season, but it has shown few signs of life thus far. Perhaps the success in 2022 was more a product of the parity that existed because of the new Next Gen car model NASCAR introduced, which required all teams to buy their parts from a single supplier and run them without an offseason to learn and test.
That scenario likely helped produce the record-tying 19 different winners in the Cup Series a year ago. This season has been largely different, however. Hendrick Motorsports drivers have dominated much of the season. William Byron already has two wins, Kyle Larson won Sunday at Richmond after threatening several times already, and Alex Bowman leads the points standings.
Another scary fact for Legacy is how much success other Chevrolet-backed teams have also had this season. Trackhouse Racing driver Ross Chastain is second in the points standings, and Chevrolet drivers have won five of the first seven races.
The upcoming dirt race Sunday at Bristol will be an outlier regardless of how the Legacy cars finish, but the schedule then features a seven-race stretch of paved ovals that will provide a good indication of which teams have started to make progress and which continue to lag behind.
Legacy Motor Club will have some increasingly hard questions to answer if the next two months look similar to the first two months of a highly underwhelming season that began with lofty expectations.