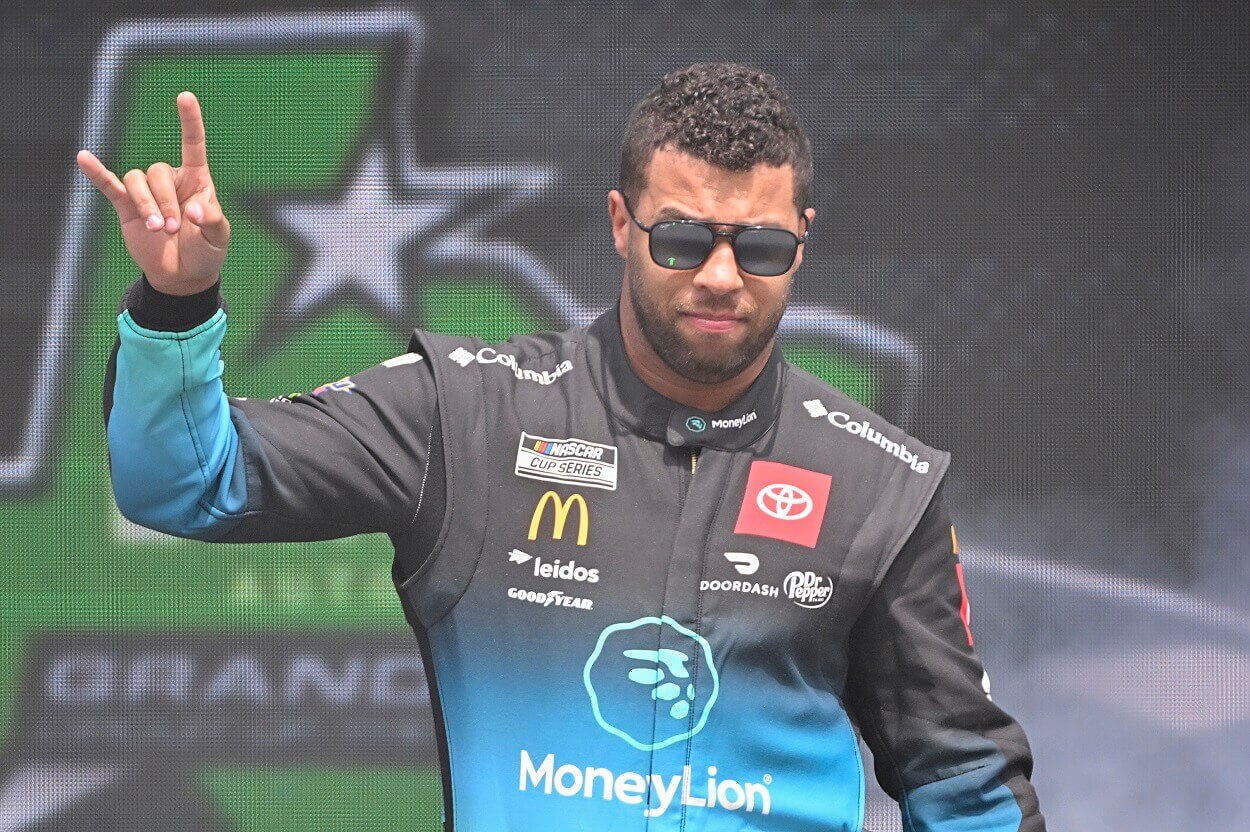 2023 Looks a Lot Like Every Other Year for Bubba Wallace and He Knows It
The 2023 NASCAR season hasn't gone as planned for Bubba Wallace and the No. 23 XI Racing team.
Bubba Wallace had begun to make progress in his NASCAR Cup Series career with a win in each of the past two years for an organization that has resources available to build cars capable of winning and making the playoffs, but he has been unable to build on that progress through the first seven races of the 2023 season.
Wallace steadily worked his way through the sport's lower ranks with two years each in the Truck Series and Xfinity Series. He reached the Cup Series at age 24 in 2018 with Richard Petty Motorsports, which had struggled for years and did not provide cars capable of consistently running toward the front of the field.
Wallace finished second in the 2018 Daytona 500 as a rookie and fifth in the August 2020 regular-season finale at Daytona International Speedway, but he had only one other top-five result through those first three years.
Bubba Wallace received a renewed opportunity with 23XI Racing
He then caught on in 2021 with newly formed 23XI Racing, which was co-founded by current Cup Series driver Denny Hamlin and basketball Hall of Famer Michael Jordan.
Wallace's results did not improve greatly in his first season at 23XI. He managed only three top fives in the No. 23 Toyota, but he did get his first career Cup Series victory in a rain-shortened event in October 2021 at Talladega Superspeedway. Still, his 21st-place finish in the points standings was only one spot ahead of his points finish the year before at RPM.
Better results started to come in 2022, however. With new crew chief Robert "Bootie" Barker and the debut of the Next Gen car model, Wallace set career highs with five top-five finishes, 10 top 10s, his first career pole award, and another win, this time at Kansas Speedway during the 2022 playoffs.
The problem is Wallace yet again failed to qualify for the playoffs for the fifth straight year, so his victory did him minimal favors in the standings. He finished the season a career-best 19th in the points standings and appeared set for bigger and better things in 2023 with the same crew chief and new teammate Tyler Reddick alongside in the No. 45 car.
Reddick got off to a dreadful start this season and was 33rd in the points standings after the first three races, but he then ripped off three straight top fives, including a win on the Circuit of the Americas road course.
Wallace has significant ground to make up after a slow start to the season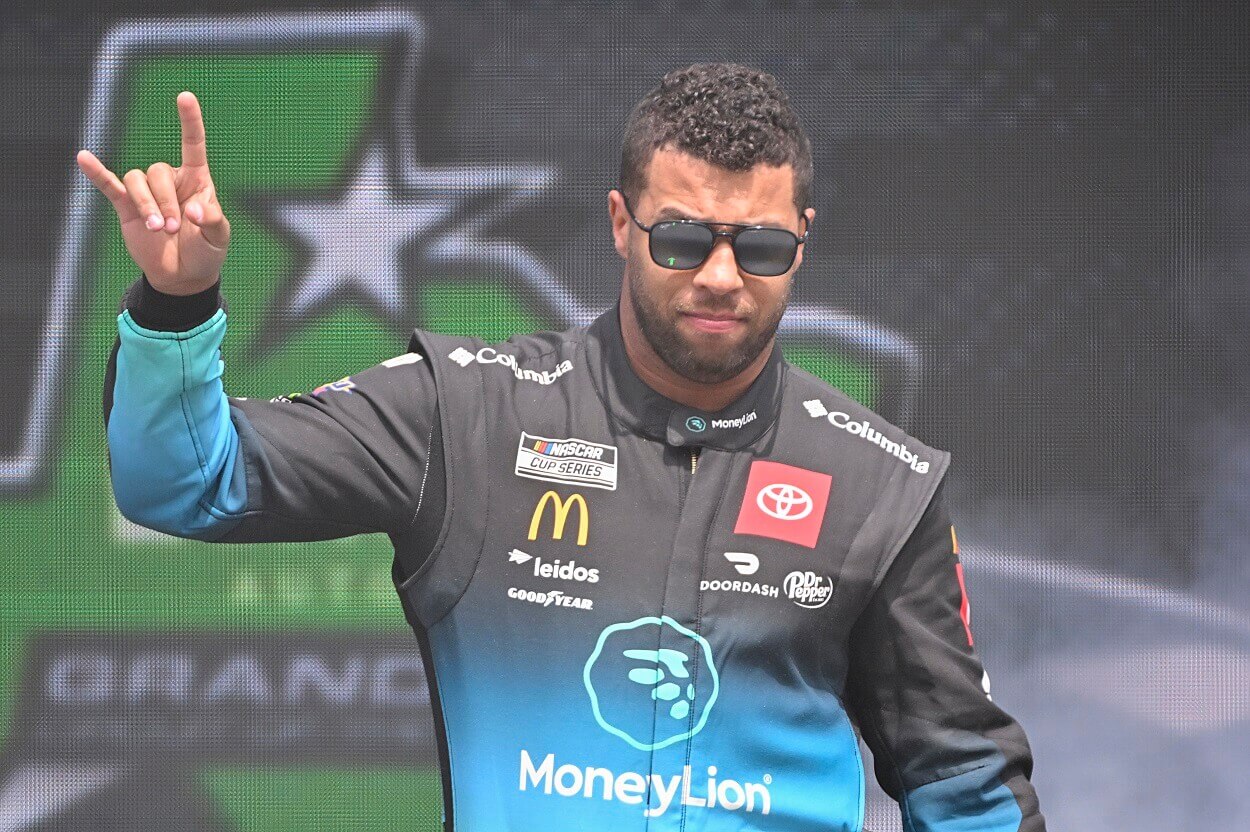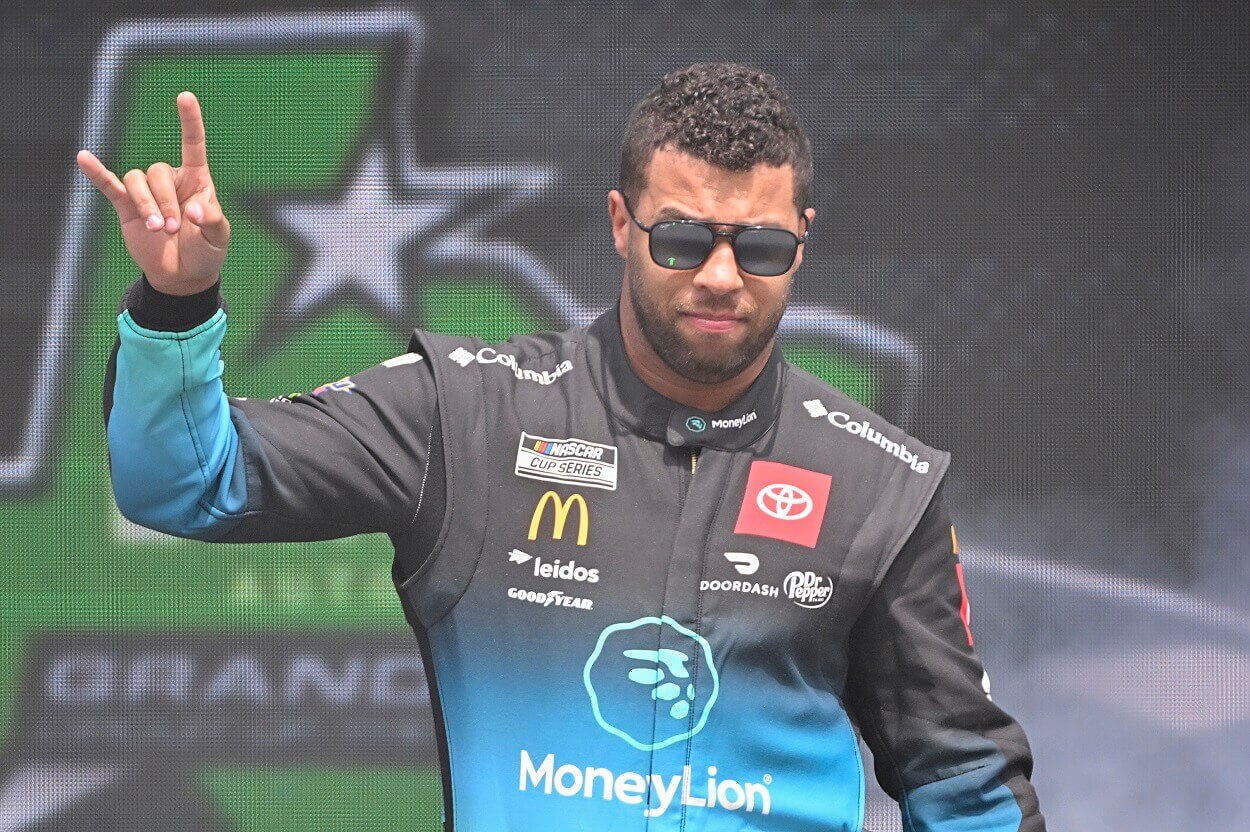 Wallace also had an awful start to the 2023 campaign but has failed to turn his season around so far. He managed a fourth-place result at Las Vegas Motor Speedway in the third race of the year, but he has otherwise failed to finish better than 20th in all but one other event, which leaves him in a familiar 22nd place in the points standings.
Sure, a crash at the end of the Daytona 500 spoiled a potential decent finish, and engine issues the following week at Auto Club Speedway in Fontana, Calif., also ended his day early. However, driver mistakes have cost him multiple times as well, as he admitted after a wreck at COTA.
"I'm just trying my hardest not to go down that slippery slope of self-doubt right here," Wallace said after the wreck. "Two weeks in a row making rookie mistakes, six years into Cup? Need to be replaced."
His self-criticism was likely an overreaction. He has proven he has the ability to have success in the sport's top series, but he has yet to show it consistently. This coming weekend likely won't be much help. He has finished 27th and 28th in the two previous races on the dirt track at Bristol Motor Speedway.
Wallace still has plenty of time to rebound this season, however, with 19 races left on the regular-season schedule. He should no longer have a lack of confidence in the quality of his cars since his teammate has already won and posted strong finishes on a variety of tracks. 23XI has also emphasized the quality of its pit crews after several mishaps early in the 2022 season cost Wallace multiple chances at a good finish.
Still, the pressure is likely going to start to build on Bubba Wallace and the No. 23 team (if it hasn't already) if they are unable to begin to string together some finishes that will pull them into the playoff discussion as the midpoint of the regular season quickly approaches, and the team again stuck well outside of the 16-driver playoff field.