Ty Dillon's Competitive Cup Series Opportunities Might Be Gone for Good
Ty Dillon has never had a chance to run an elite NASCAR Cup Series car. But his lackluster results in multiple mid-tier opportunities might mean his new job in 2023 might be an unfortunate glimpse into the remainder of his career.
Dillon will drive the No. 77 car for Spire Motorsports full-time in the upcoming season. He makes the move after Legacy Motor Club (previously Petty GMS Racing) let him go at the end of last season to make way for Rookie of the Year contender and 2022 Xfinity Series championship runner-up Noah Gragson in the No. 42 car.
Ty Dillon ran at the back of the Cup Series pack throughout most of 2022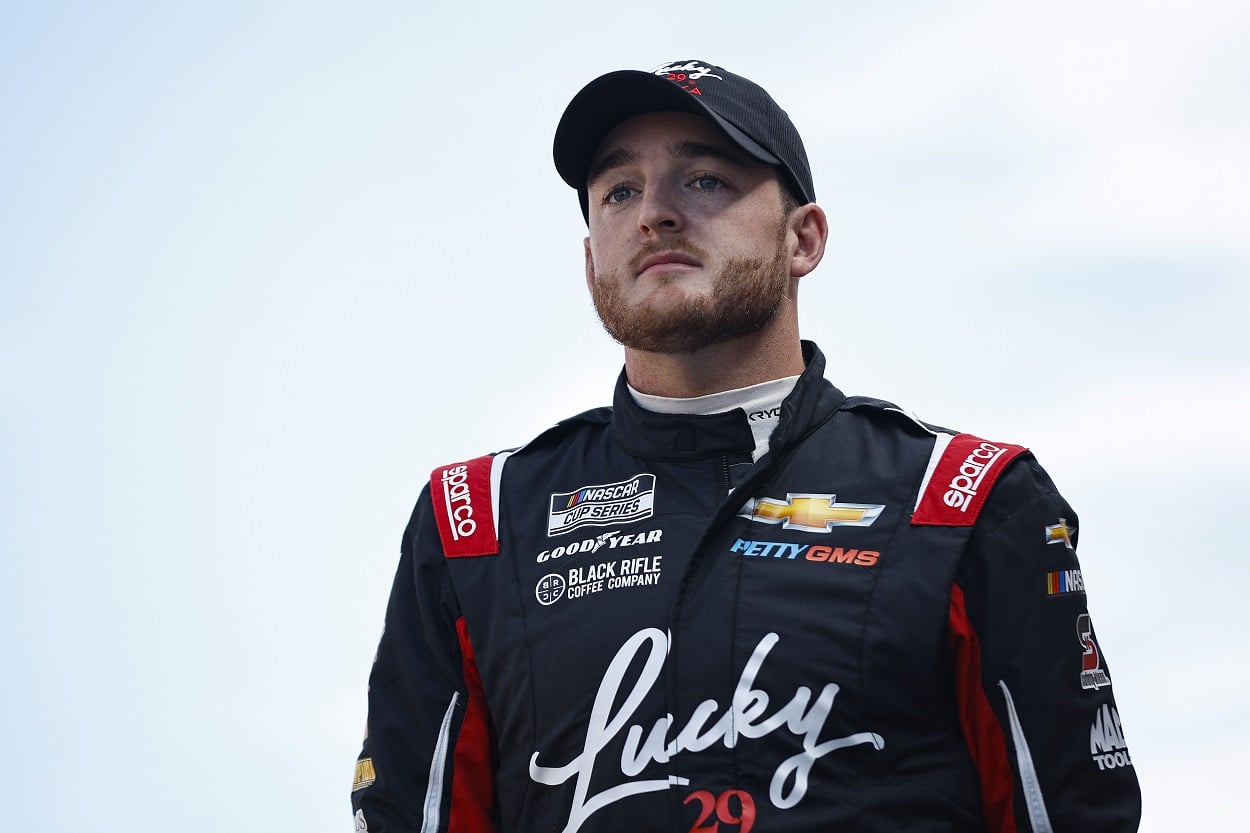 Dillon did not offer much in terms of results for an argument to remain in his role after one season as the driver of the No. 42 car. He hit nearly everything in sight in an unsuccessful attempt to reach the main event in the inaugural Clash at the Coliseum exhibition race and then posted only a single top-10 for the entire season with a 10th-place run in the dirt race at Bristol Motor Speedway.
Dillon finished the year 29th in the points standings ahead of only Corey LaJoie and Cody Ware among drivers who competed in every race last season, and his two laps led were more than only Ware's one circuit out front.
In total, it was a solidly underwhelming return to the sport's top level for a driver who finished in the top five in the points standings five consecutive seasons combined in the Craftsman Truck and Xfinity Series from 2012-16 while driving for his grandfather-owned Richard Childress Racing.
Dillon topped out as the runner-up to the championship for the 2013 Truck Series title and was among a potential wave of young drivers set for success in the Cup Series, especially with his family connections in the sport.
Dillon has yet to have a Cup Series ride with a top-tier team
His older brother, Austin, already had the seat to the No. 3 Cup Series car for three years by the time Ty graduated to the Cup Series in 2017, and RCR already had veterans Ryan Newman and Paul Menard signed to multi-year contracts at that point.
That situation forced Dillon to find a ride in the No. 13 car with the single-car operation of Germain Racing, which had mustered only five top-10 finishes in its six previous full-time seasons with Casey Mears as the driver.
Dillon did not fare any better. He tallied three top-five finishes combined at Daytona International Speedway and Talladega Superspeedway, but he otherwise managed only four top-10s in his four years with the organization from 2017-2020.
Germain Racing shut down at the end of the 2020 campaign, and Dillon was unable to find a full-time ride for the 2021 season. He ran four Cup Series races for the underfunded No. 96 car for Gaunt Brothers Racing and pieced together 11 races with three different teams in the Xfinity Series.
A four-race deal in the No. 54 Xfinity Series car for Joe Gibbs Racing was his best opportunity that season, but he finished 31st or worse in three of the four races aside from a 14th-place run in the season-opening event at Daytona.
He did post three top-10s in his other seven races between Our Motorsports and Jordan Anderson Racing, which led to his return to the Cup Series in the No. 42 car a year ago, which was a second life for him at the sport's top level.
Spire Motorsports has also struggled throughout its short history in the series
The poor results in that season have him back to an organization with cars that will likely struggle to stay in the top 30 in the points standings. For a driver who finished 29th a year ago, replicating that result could be rather difficult with an organization that has reached multiple top-10 finishes only once since it entered the season in 2019.
LaJoie finished 29th in the points standings with Spire in 2021 and 31st a year ago, while the No. 77 car finished 33rd in the owners' points with a combination of four drivers throughout the year.
Dillon's only chances to be competitive in 2023 will likely be at the six superspeedway-style races among Daytona, Talladega, and Atlanta Motor Speedway, as five of his seven career Cup Series top-10s have come at Daytona or Talladega.
Dillon is still only 30 years old, so he still has plenty of time in his career to work his way back up in the sport, but he is in a difficult position to post any results that will draw interest from larger organizations.
Perhaps another stint in the Xfinity Series with a team capable of winning races could put his stock back on the rise. Either way, he likely has quite a long path back to a competitive ride in a Cup Series car.