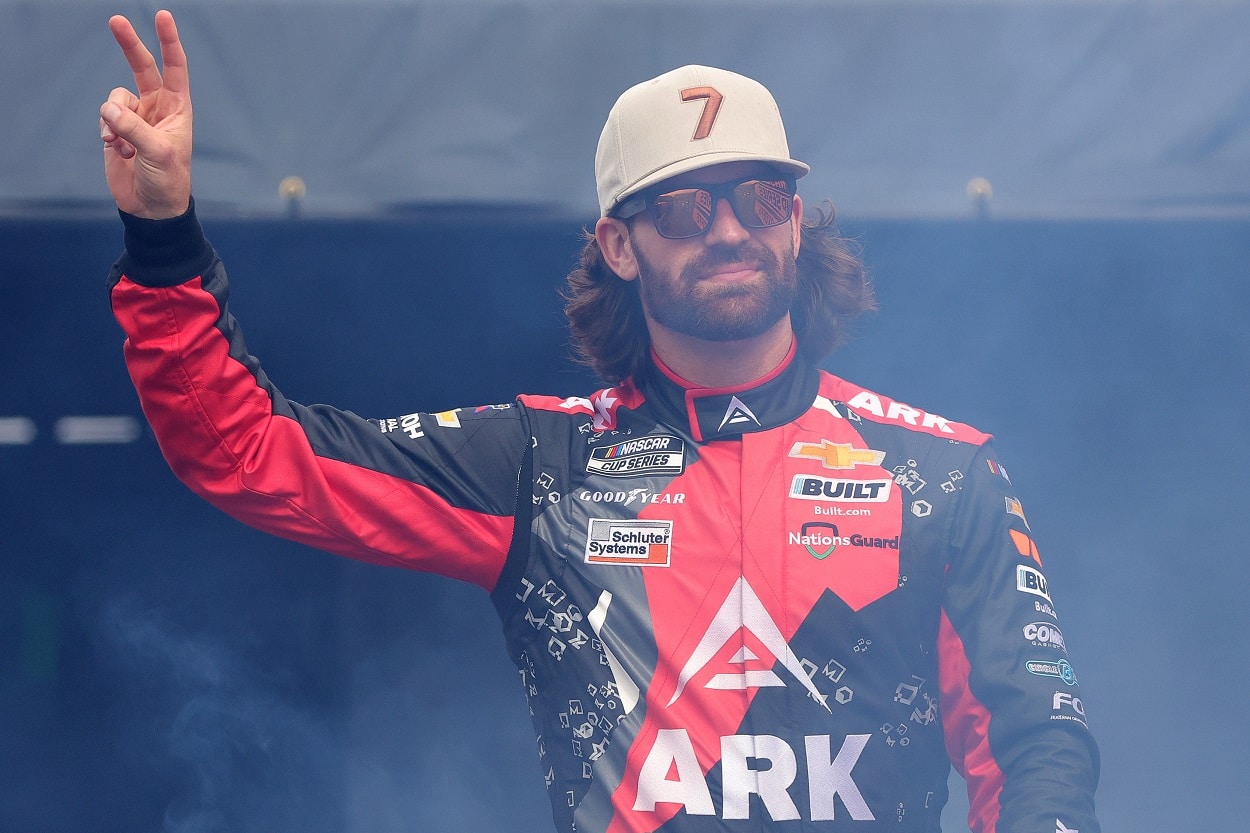 Why Corey LaJoie Could Be NASCAR's Next Ross Chastain
Is Corey LaJoie the next Ross Chastain in the NASCAR Cup Series?
Ross Chastain provided one answer to the age-old question in NASCAR about what certain drivers could do if they ever got the opportunity to drive a car that is capable of running at the front of the field consistently, and Corey LaJoie could be at the top of the list as the next driver to see if that statement holds true.
Ross Chastain traveled a long road to get to a front-running organization
Chastain spent the better part of 10 years with underfunded teams across all three NASCAR national divisions. He often managed decent results despite the disparate quality of the cars he drove compared to the drivers who tallied up wins each season.
He then broke through in the Xfinity Series in 2018 when he received a chance to drive a car for Chip Ganassi Racing. He won the pole award at Darlington Raceway in his first race in the No. 42 car for CGR and then won the race at Las Vegas Motor Speedway in his second start with the team.
Chastain won again the following season with Kaulig Racing at Daytona International Speedway and had a full-time Cup Series position with CGR by 2021.
He struggled to a 20th-place points finish that season, but startup team Trackhouse Racing bought out CGR and kept Chastain on board to drive the No. 1 car. Chastain took that opportunity, won his first two Cup Series races, and finished second in the championship standings.
It was a remarkable breakout season for a driver many people in the sport presumed had a large amount of talent but had rarely been able to truly show his capabilities because the organizations he drove for were unable to provide him cars capable of competing for victories.
Not many drivers currently in the Cup Series remain on that list, however.
Many drivers have already had their chance with big teams
Chastain's teammate Daniel Suarez silenced a lot of doubts when he won his first race in June at Sonoma Raceway and qualified for the playoffs. Bubba Wallace and Chris Buescher have also both shown they can win with their current teams after starting their careers elsewhere, as did Aric Almirola when he got to Stewart-Haas Racing after multiple years with Richard Petty Motorsports.
Kyle Larson proved he could win a championship when he moved from CGR to Hendrick Motorsports for the 2021 season. He won 10 races and set the modern-day record for laps led in a single season during his first year in the No. 5 car. Alex Bowman also became a perennial race winner once he got to Hendrick Motorsports after several years with small teams.
On the other side, several drivers did not produce when they had their chance with big teams and now are stuck in cars where winning opportunities are few and far between.
For example, Ricky Stenhouse Jr. won a pair of superspeedway races for then-Roush Fenway Racing in 2017 but did not make the playoffs in any of his six other seasons with the organization. He now drives the No. 47 car for the single-car JTG Daugherty Racing team that has only one win in 14 years of existence.
Similarly, Cole Custer got three years with Stewart-Haas Racing, where his father is the team president, and made the playoffs only once, thanks to a win in 2020 at Kentucky Speedway. He had only one other top-five finish in that time, and the organization has now relegated him back to the Xfinity Series for 2023.
Todd Gilliland might fit the mold after his rookie campaign in 2022 with Front Row Motorsports. But he also did not fully capitalize on a prime opportunity in 2019 in the Craftsman Truck Series with Kyle Busch Motorsports when he finished 11th for a team that had championship-level expectations.
Corey LaJoie might still have some untapped potential in the Cup Series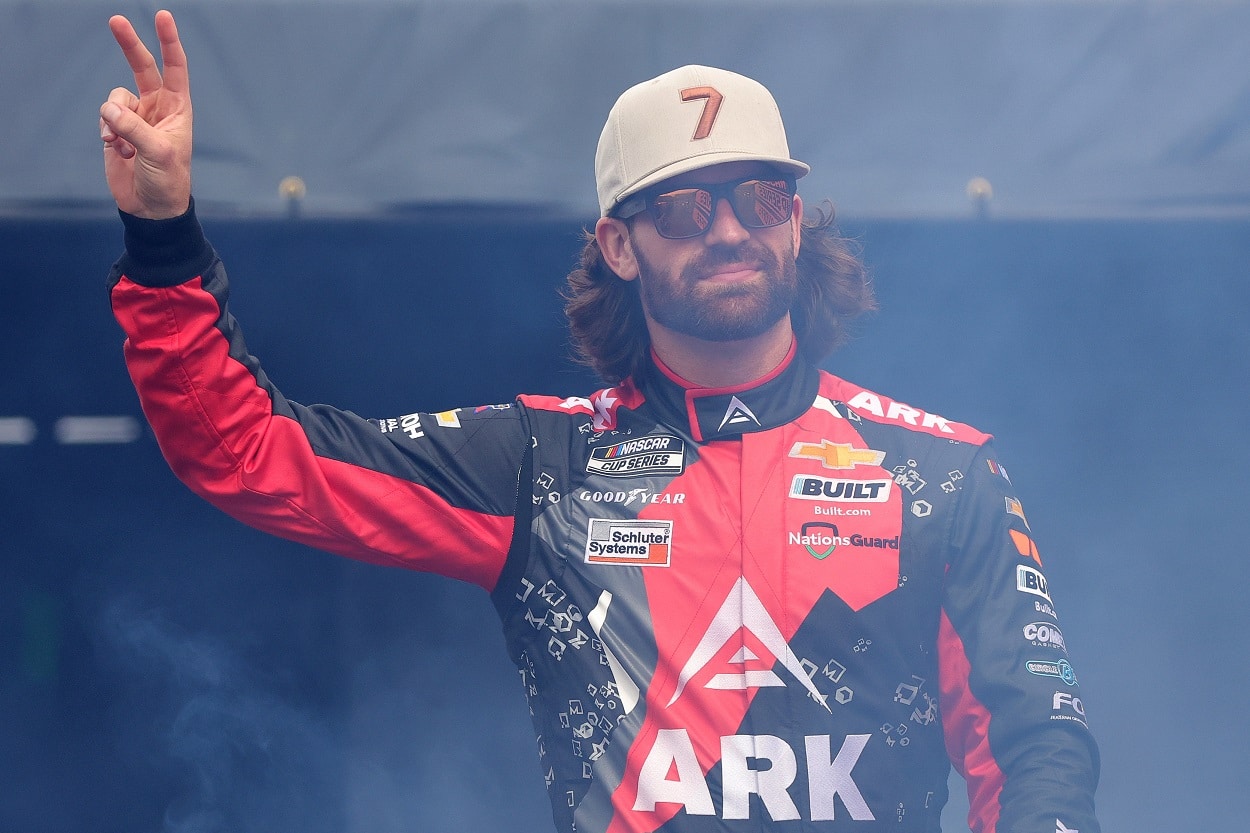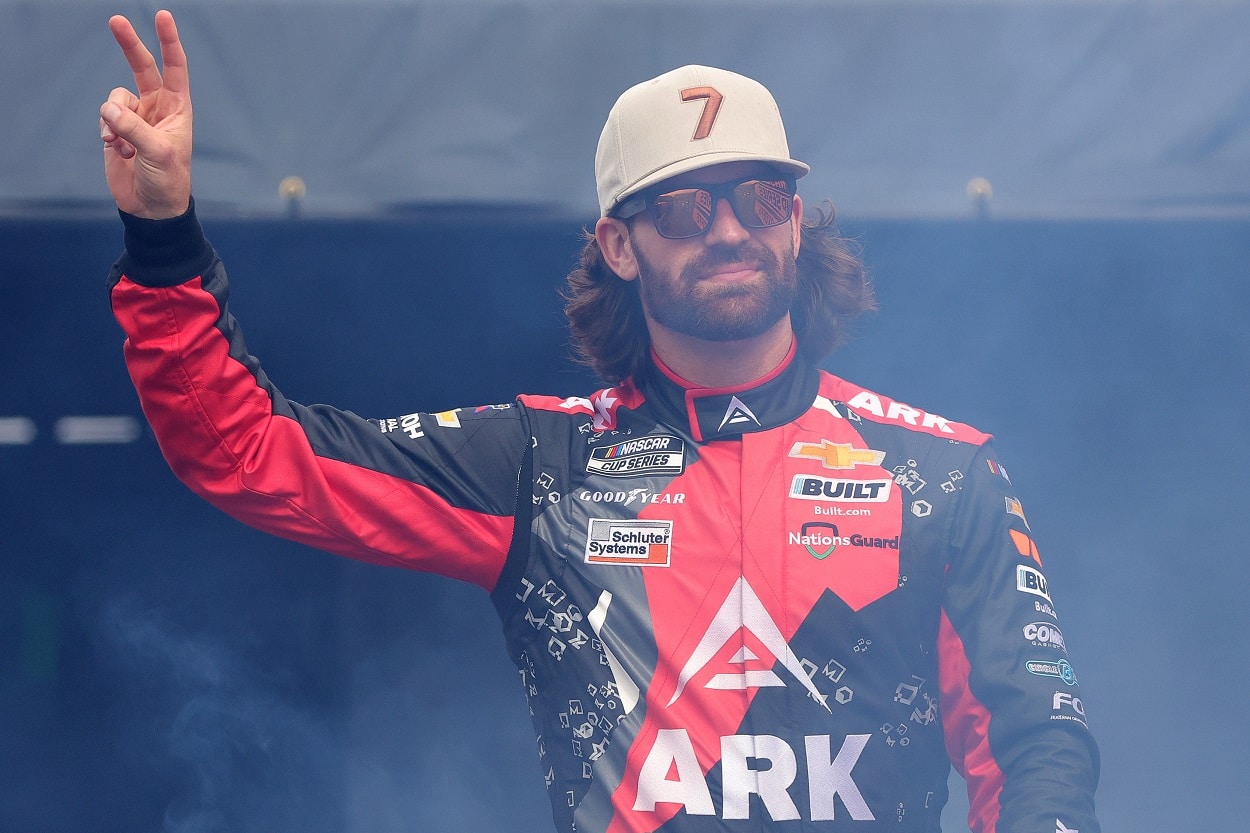 LaJoie, therefore, might be the lone driver currently in the Cup Series who still has unknown potential about what he could do if given a car that could compete with the top teams in the series.
His Cup Series statistics are pretty sparse. The 31-year-old captured his first career top-five finish in March at Atlanta Motor Speedway in the first race after the track was reconfigured to create superspeedway-style racing.
He managed four top-10 results across his first five years in the series, but the first four of those were with single-car teams that were mostly just happy to qualify for a given race.
LaJoie signed on with Spire Motorsports to drive the No. 7 car in 2021, but the organization had never previously run a full schedule. He finished 29th in the points standings in 2021 and 31st in 2022 after hopes that the new Next Gen car model might help the organization's competitiveness.
LaJoie would create one of the larger surprises of the 2023 season if he can consistently run even in the front half of the field, but that still says more about his equipment than himself as a driver.
That situation at least still leaves open the possibility that maybe LaJoie, like Chastain, is a driver whose talent is simply hidden by sub-par equipment.