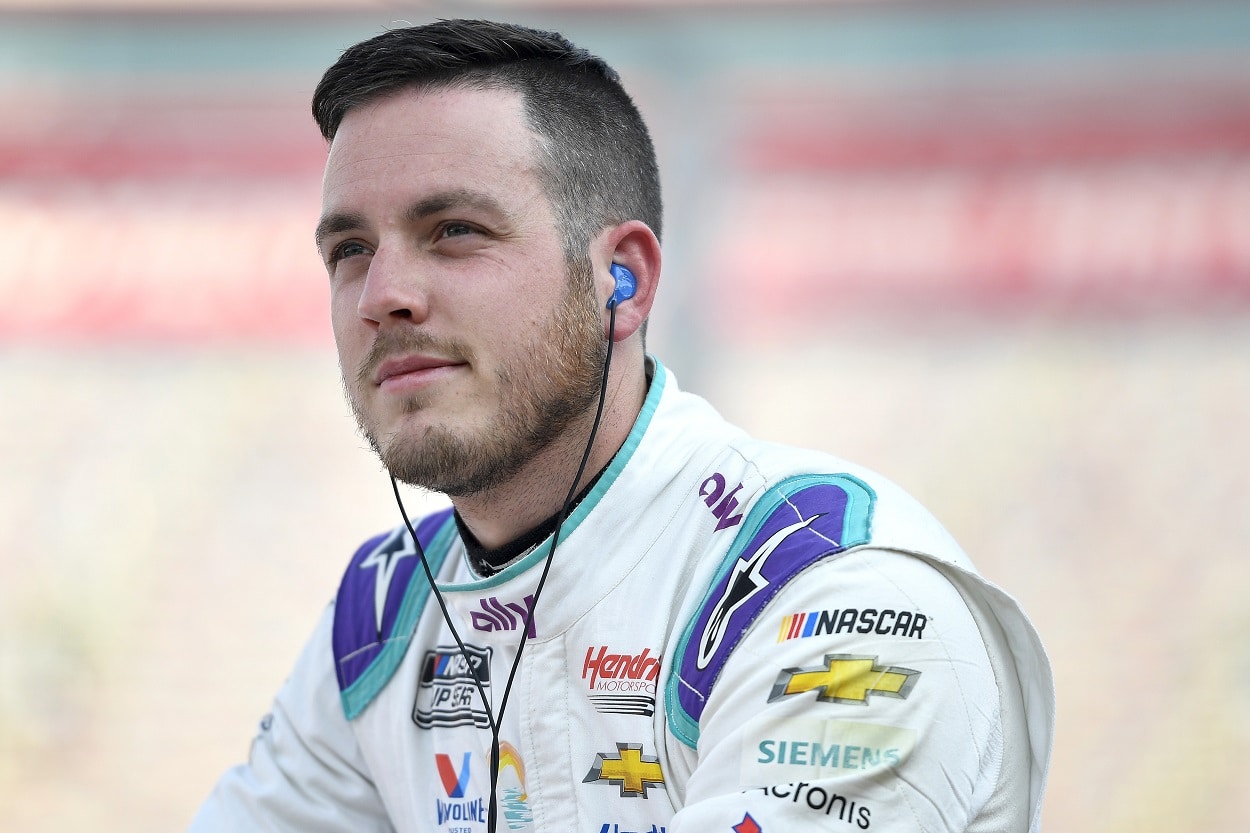 Alex Bowman Is on Thin Ice at Hendrick Motorsports as the 2023 NASCAR Season Approaches
Alex Bowman's contract to drive the No. 48 car for Hendrick Motorsports expires at the end of the 2023 season.
Hendrick Motorsports signed three of its four drivers to multi-year extensions in 2022, meaning any change to its driver lineup in the near future could come at the expense of Alex Bowman if he has a down season in 2023.
Bowman, 29, has been with HMS since 2016, when he filled in for Dale Earnhardt Jr. as a replacement driver for the No. 88 in 10 races while Earnhardt was out with concussion symptoms.
Bowman scored three top-10 finishes and a pole award at Phoenix Raceway during his 10-race stint. He remained with the organization as a test driver while Earnhardt completed the final season of his career in 2017, and Bowman took over the No. 88 ride full-time the following year.
Alex Bowman has come a long way from the start of his Cup Series career
He immediately went to Daytona International Speedway and won the pole for the Daytona 500 to kick off his first full-time Cup Series season since 2014-15 when he ran the full schedules for small teams such as BK Racing and Tommy Baldwin Racing and managed just four finishes inside the top 20.
Bowman didn't win in his first full season with HMS, but he did reach the second round of the NASCAR Playoffs before he was eliminated. He ultimately finished last in the 16-driver field, but it was a solid first year to set a foundation as a Cup Series driver.
He broke through for his first career Cup Series victory midway through the 2019 season when he outlasted future teammate Kyle Larson at Chicagoland Speedway. That gained him a guaranteed entry to his second playoffs berth, and he again made it to the second round.
Bowman took that momentum into a strong start to the 2020 campaign. He won at Auto Club Speedway in the third race of the season and sat second in the points standings after a runner-up finish at Darlington Raceway in the series' first race after the COVID-19 pandemic pause.
That turned out to be his best season in terms of the points standings so far. Bowman reached the third round of the playoffs for the first time and narrowly missed out on a Championship 4 berth when his HMS teammate Chase Elliott won at Martinsville Speedway to clinch the fourth and final spot for the championship race that he would go on to win a week later at Phoenix Raceway.
2021 is his only season with multiple victories
Bowman's best season in terms of wins came in 2021 when he visited Victory Lane four times, including the playoff race at Martinsville during his first year in the No. 48. That particular win drew some controversy because he moved championship contender Denny Hamlin out of the lead with eight laps to go even though Bowman had already been eliminated from the playoffs.
Hamlin interrupted Bowman's victory burnout on the frontstretch and called him "an absolute hack" in his post-race interview.
Bowman moved on from that incident and won at Las Vegas Motor Speedway in the third event of the 2022 season. He reached the second round of the playoffs for the fifth straight season, but his chance at a championship ended early after a crash in the first race of the Round of 12 at Texas Motor Speedway.
Bowman's No. 48 car spun out and backed into the Turn 4 wall, which caused concussion-like symptoms that kept him sidelined until the season finale six weeks later at Phoenix.
The question of how far Bowman might have gone in the 2022 playoffs will forever remain unanswered, but he now has five playoff berths and only one finish better than 12th to show for those efforts.
His contract is also up at the end of next season.
HMS has Larson, Elliott, and William Byron all signed through at least 2025, but Bowman and his primary sponsor Ally Financial are signed only through the end of the 2023 season.
Bowman is one of a select few Cup Series drivers without a contract beyond 2023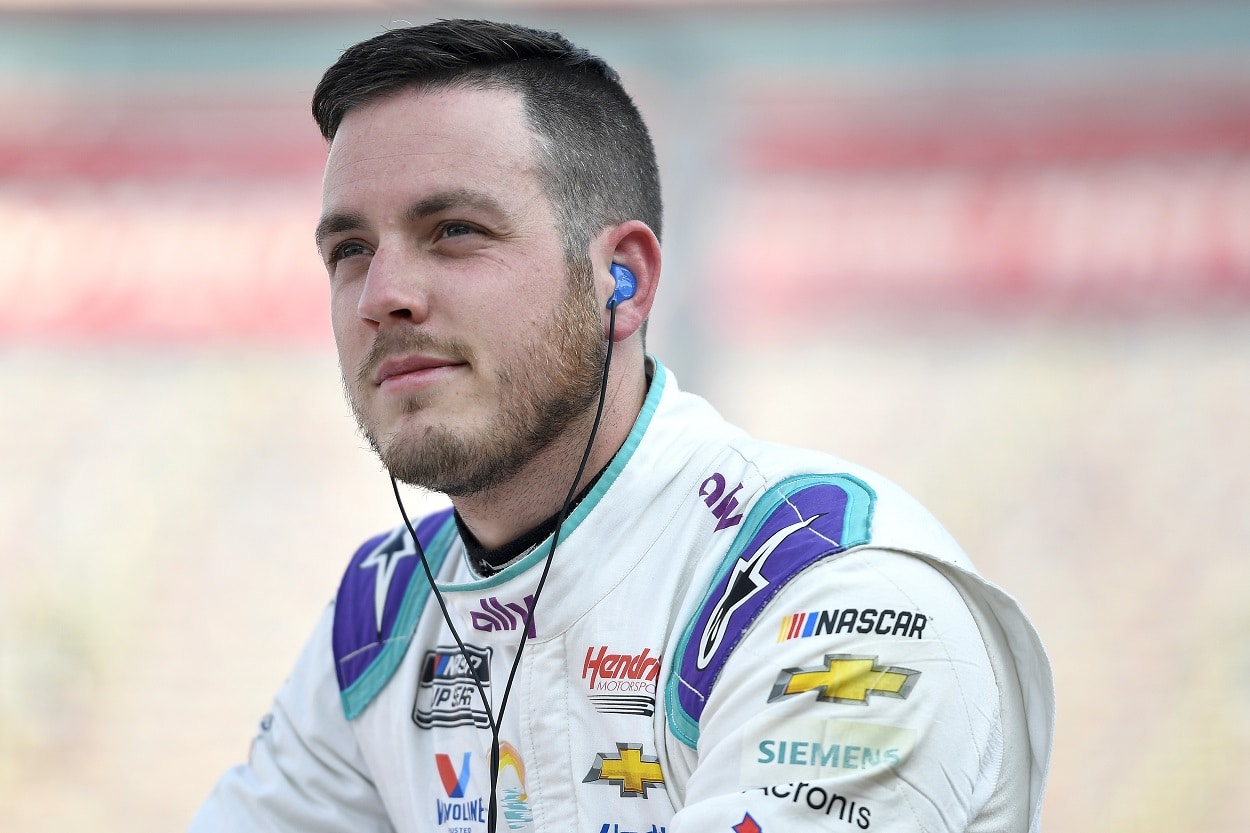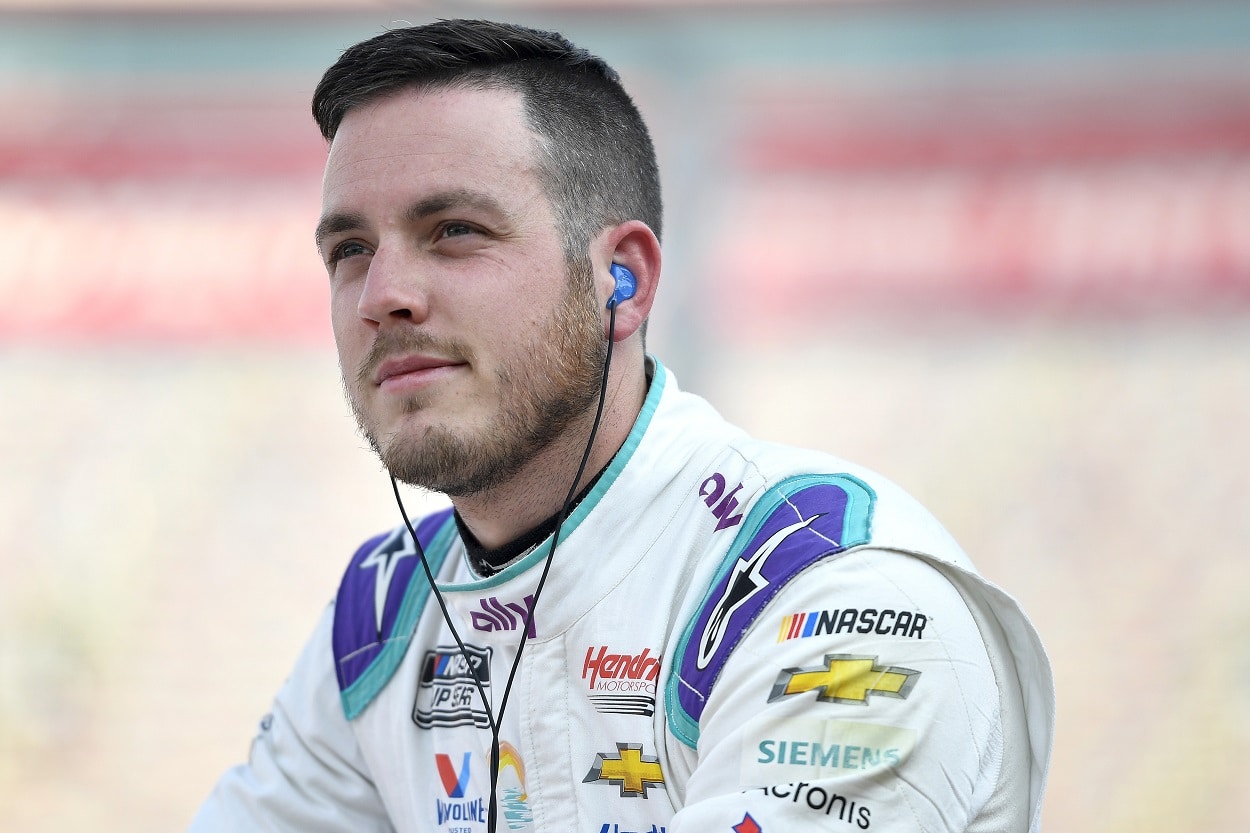 The vast majority of full-time drivers currently in the Cup Series still have multiple years left on their contracts, so the 2023 Silly Season could be devoid of much movement. Kevin Harvick has said he will announce whether or not 2023 will be his final year before the season begins, and Martin Truex Jr. is likely in his final season. Otherwise, the rest of the big-time rides in the series are locked up.
That could only increase the pressure on Bowman if his season does not get off to a strong start. Any up-and-coming drivers in lower series will have few options at the Cup Series level, so perhaps HMS might take this as an opportunity to grab a new driver with potential if its leaders believe Bowman has plateaued.
Of course, Ally will likely have some say in whether or not Bowman remains at HMS. Kyle Busch would almost surely still be at Joe Gibbs Racing if M&M's/Mars had not left the sport at the end of last season.
HMS also always has a pipeline of talent available in its alliance with Xfinity Series powerhouse JR Motorsports. 
Bowman's career has been filled with immense challenges before, but this could still be a particularly bad year to go winless and miss the playoffs.