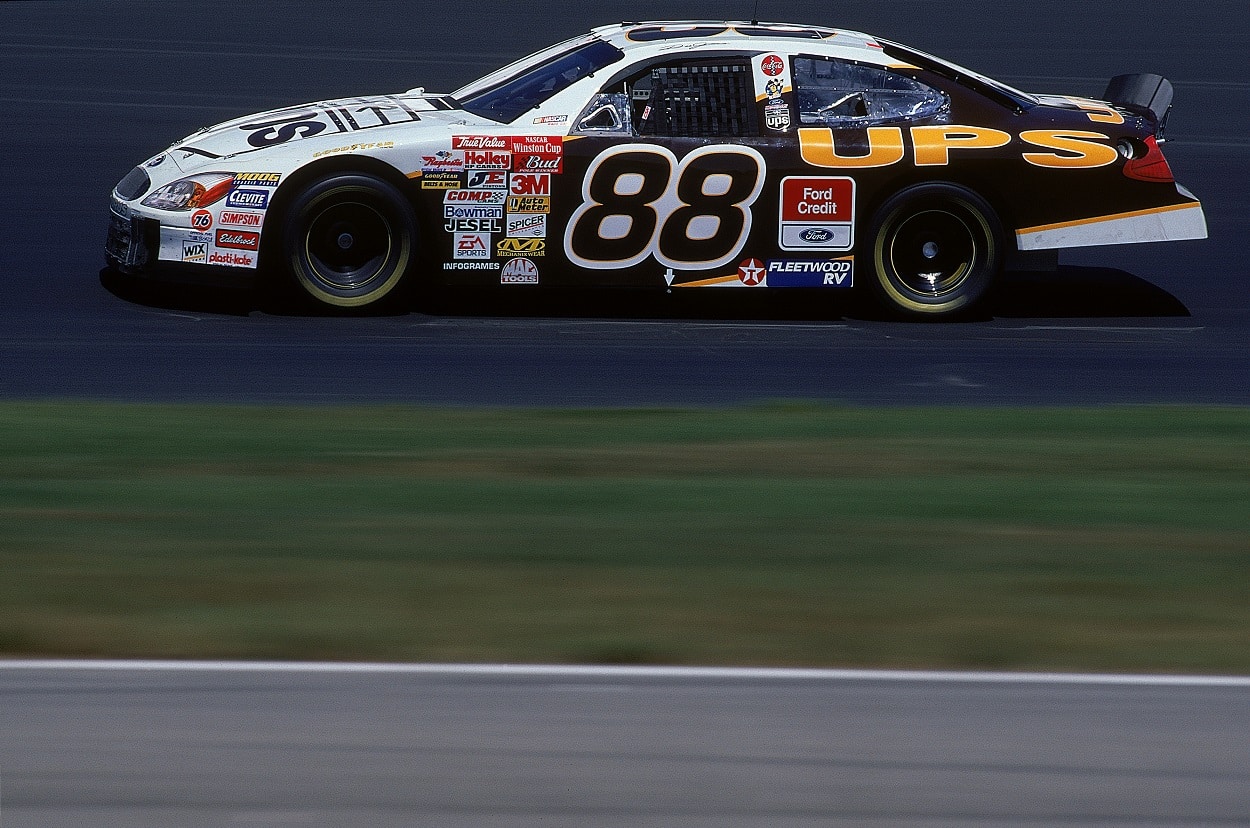 The 101 Greatest NASCAR Cup Series Drivers by Car Number: 80-89
Sportscasting names the greatest NASCAR Cup Series drivers to race car numbers 80-89.
Welcome to the penultimate installment of Sportscasting's 10-part series, "The 101 Greatest NASCAR Cup Series Drivers by Car Number."
For those just catching up, what we're doing here is exactly what we did with our "101 Greatest NFL Players by Uniform Number" series a while back. Simply substitute NASCAR drivers for NFL players and car numbers for uniform numbers, and you get the gist.
If you've missed the first eight installments or want a refresher on our choices for Nos. 00-79, head on over to the series hub page, where we're housing each piece for easy review.
With all that out of the way, let's keep rolling with the best to steer Nos. 80-89.
No. 80: Jim Paschal
The No. 80 is one of the least-used numbers in the NASCAR Cup Series, as evidenced by the fact that the highest number of starts in it is 22 by Jimmy Horton.
Second on the list at 20 starts is our choice in this opening slot of this portion of the list, Jim Paschal, who was the only driver to take the No. 80 to Victory Lane. His lone victory in the number, one of 11 in which he took a checkered flag, came in 1973 at Martinsville Speedway, where he edged out Lee Petty at the finish line.
In his 20 starts in the No. 80, Paschal recorded seven top-fives and a dozen top-10s.
No. 81: Kenny Wallace
As with the No. 80, the No. 81 hasn't been used all that often in the Cup Series, which is why it's only been to Victory Lane once. That instance occurred in 1981 when Danny Graves led all 100 laps of a dirt-track race at the California State Fairgrounds. But that was one of just nine career Cup Series starts for Graves, so it's hard to give him the nod here.
So that's why we've gone with Kenny Wallace, who never took a checkered flag with the No. 81 but recorded 11 top-10s with it in 104 starts. Wallace is the only driver with more than 22 starts in the number.
No. 82: Joe Eubanks
The No. 82 has never taken a checkered flag in the Cup Series.
But outside of actually winning a race, Joe Eubanks performed well with it, making all but 21 of his 159 career starts in the number. In 138 races, the South Carolina native recorded 34 top-fives, 76 top-10s, and took three poles. The lone win of his career, however, came in the No. 6.
No. 83: Brian Vickers
This was actually a tough call as we had two solid choices here in Lake Speed (still one of the greatest names in NASCAR history) and Brian Vickers.
Speed made 92 starts in the No. 83, recording a win, six top-fives, and 17 top-10s, which is a solid line.
But Vickers' line is just a tad bit better, outside of winning percentage, anyway. Vickers also took one checkered flag in the number in 141 starts. But he's got a better top-five percentage (7.8% to 6.7%), a better top-10 percentage (24.1% to 18.5%), a better average finishing position (20.4 to 22.4), and took seven poles to Speed's zero.
No. 84: Dick Trickle
Speaking of the greatest names in NASCAR history, Dick Trickle is our choice at No. 84, which, like several others on this portion of the list, hasn't gotten a ton of use in the Cup Series. It's also never won on the premier series.
Trickle is one of just three drivers to make double-digit starts in the number and performed well during his lone season with it, taking 1989 Rookie of the Year honors, which is wild, seeing as how he made his Cup Series debut 19 years earlier.
But '89 was the first time he'd made more than two starts at NASCAR's highest level, and he made the most of his short time with the No. 84, recording six top-fives and nine top-10s.
No. 85: Emanuel Zervakis
The early theme of this installment continues with the No. 85, which has been driven in only 138 NASCAR Cup Series races.
Fifty-two of those starts belong to our choice in this slot, Emanuel Zervakis, who's also the only driver to take the number to Victory Lane, which he did twice, both wins coming in 1961.
The Virginia native took his first checkered flag at South Carolina's Greenville-Pickens Speedway, outdueling Richard Petty, and won again two and a half months later at Massachusetts' Norwood Arena. In his 52 starts in the No. 85, Zervakis recorded 21 top-fives and 38 top-10s.
No. 86: Buck Baker
NASCAR Hall of Famer Buck Baker made just 39 Cup Series starts in the No. 86, which is still good for the third-most of any driver.
He's also responsible for the number's only victory, which came in 1961 at South Carolina's Hartville Speedway. Oddly enough, it was the week after Zervakis' aforementioned second victory in the No. 85.
In his 39 starts in the No. 86, Baker recorded 12 top-fives, 15 top-10s, and captured one pole. But that's really nothing compared to what he did with our next entry.
No. 87: Buck Baker
Back-to-back goes Buck Baker as the Hall of Famer is the easy call here.
Of his 46 NASCAR Cup Series victories, 26 came in the No. 87, half of those coming in 1956 and 1957 when he won back-to-back championships.
Baker's long history with the number began at the first-ever Cup Series race in 1949 and ended in 1971. In that time, he ran 419 races in the No. 87, recording 166 top-fives and 253 top-10s. He took 25 poles, led 3,487 laps, and had an average finishing position of 11.4.
No. 88: Dale Jarrett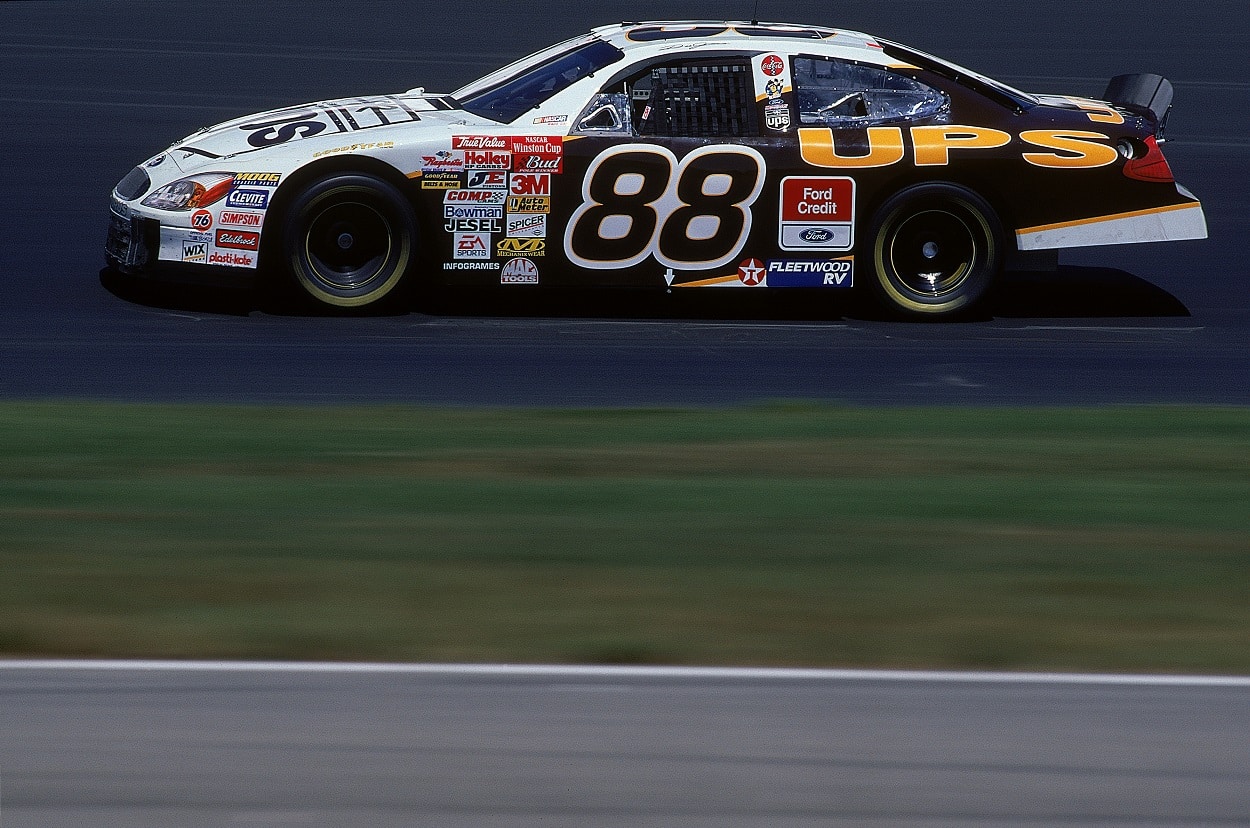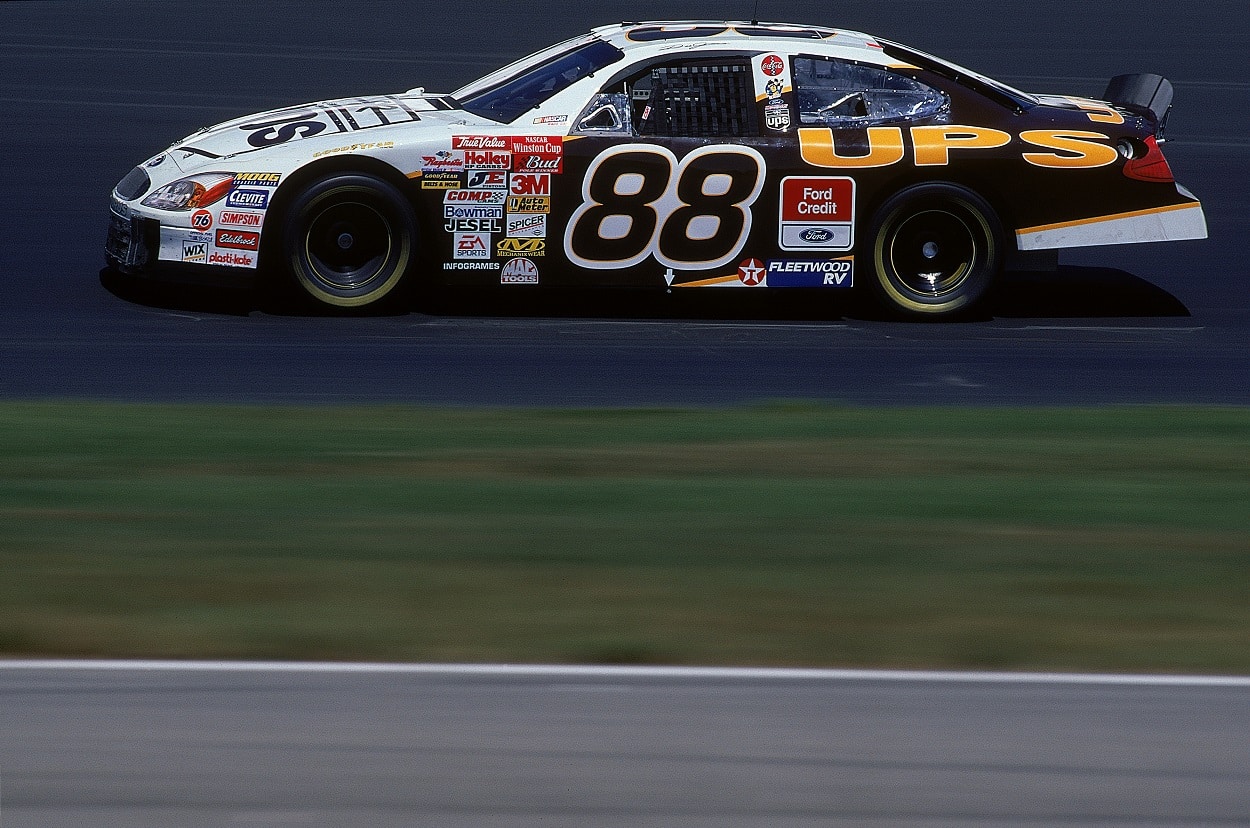 While hardcore Dale Earnhardt Jr. fans want to see their guy here, he wasn't even in consideration here despite nine wins in the No. 88 car, putting him in a distant third in our rankings for this slot.
This was a two-man race between Dale Jarrett and Darrell Waltrip, and in one of the most challenging decisions of the entire list, I had to go with the former.
Seriously, folks, this wasn't easy. While Jarrett has the edge in wins (28 to 26), Waltrip has the better winning percentage, the better top-five percentage, the better top-10 percentage, and the better average finishing position.
But big wins and championships matter. And that's why I went with Jarrett here. He twice won the Daytona 500 in the No. 88 (1996, 2000) and also drove it to the 1999 NASCAR Cup Series title.
No. 89: Buck Baker
We've had some three-time entries on our list, but none in the same installment.
But that's where we are with Buck Baker, who closes out this penultimate portion in the No. 89 slot. He made 25 starts in the number, the third-most of any driver, and owns half of its four victories. He also holds the No. 89 records for top-fives (9), top-10s (16), laps led (160), and poles (2).
Have thoughts on this topic? Keep the conversation rolling in our comments section below.