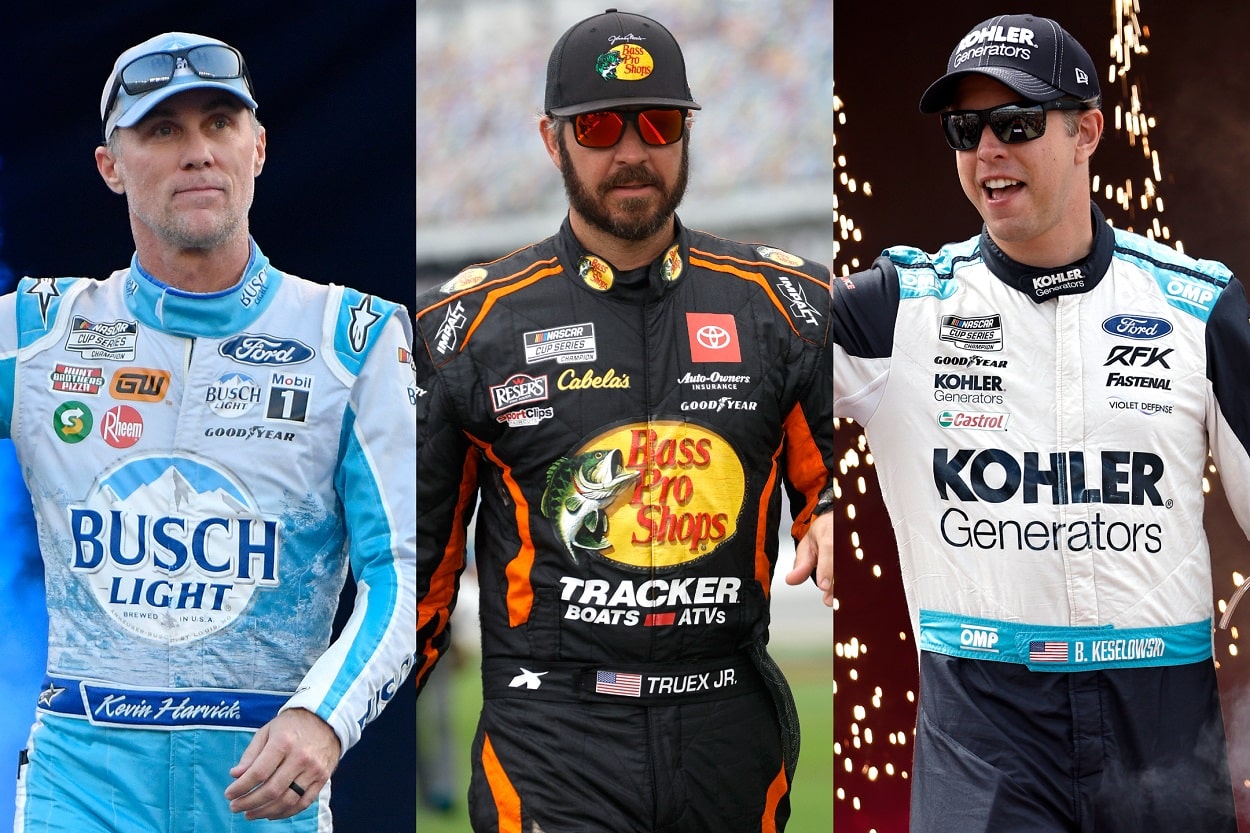 Can NASCAR Veterans Kevin Harvick, Martin Truex Jr., and Brad Keselowski Rebound in 2023?
Can NASCAR veterans Kevin Harvick, Martin Truex Jr., and Brad Keselowski still compete in 2023?
The Next Gen car model NASCAR introduced for the 2022 Cup Series season in several ways proved to be exactly what the sport's leaders hoped it would be in terms of making the competition more equal, but that hurt some of the most established names in the sport for at least one year.
Former series champions Kevin Harvick (2014), Martin Truex Jr. (2017), and Brad Keselowski (2012) dropped the farthest in the points standings last year compared to where they ranked in 2021.
Kevin Harvick, Martin Truex Jr., and Brad Keselowski had some of the worst seasons of their respective careers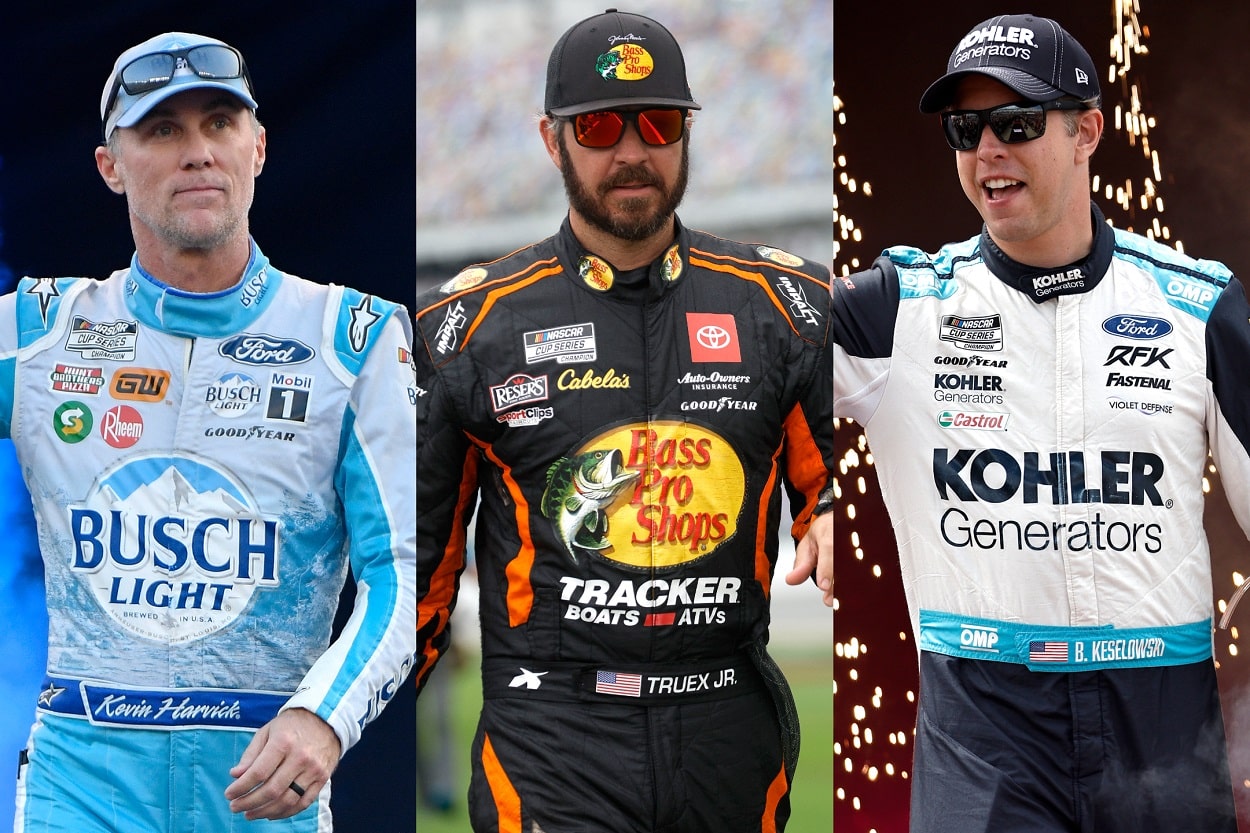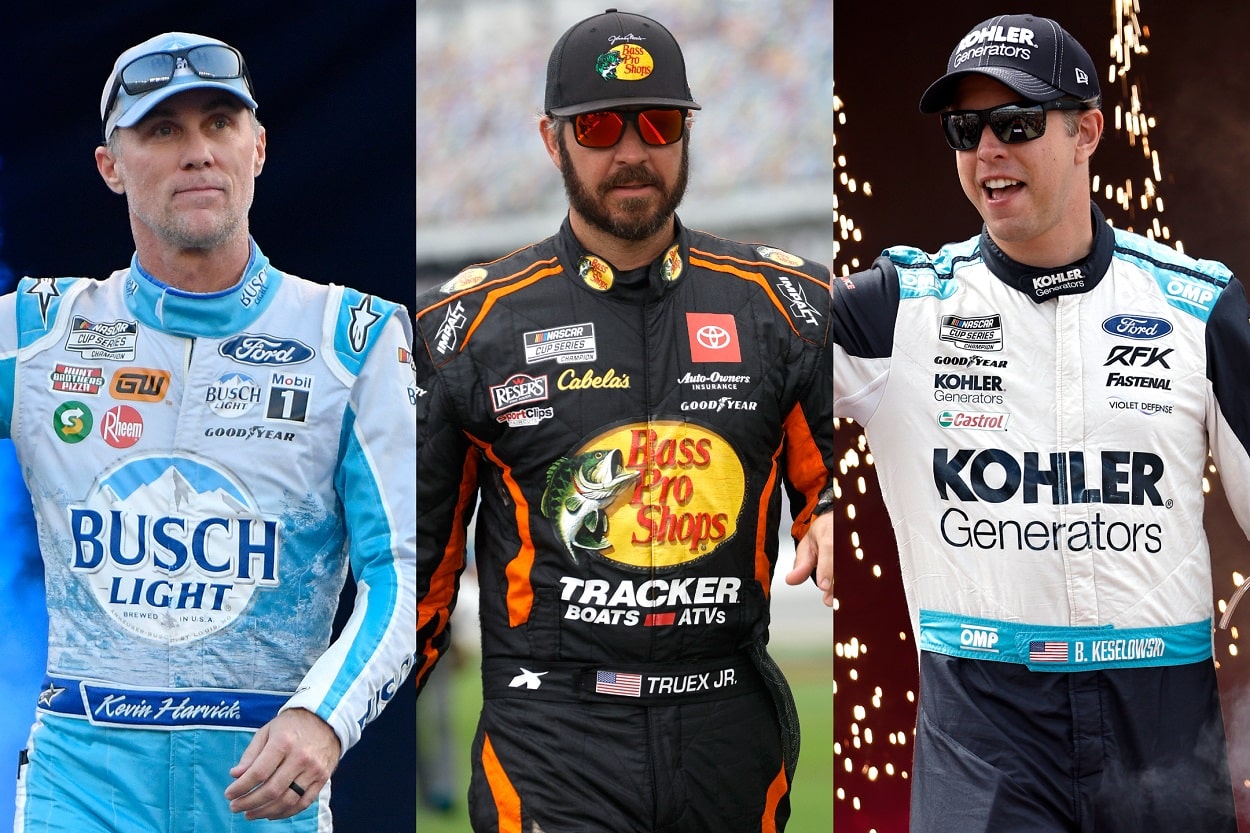 Harvick was the only one of the trio to still make the NASCAR Playoffs after he won back-to-back races in August, but he struggled in the first round of the postseason and finished 15th in the 16-driver playoff field.
It was his worst result since he finished 19th in a winless 2009 campaign with Richard Childress Racing long before he moved to his current home at Stewart-Haas Racing, and it was a 10-position fall from his fifth-place finish a year ago.
Truex missed the playoffs for the first time since 2014, which is also the last time he had failed to win at least one race before getting shut out from Victory Lane in 2022. The 2021 championship runner-up dropped a staggering 15 spots to 17th in the final standings. That meant he was the top non-playoff driver this year and would have finished seventh in the points standings if the playoff format for the final 10 races did not exist. 
Still, Truex's entire stat line for 2022 suggests this was his worst season since 2014, which is the last time he had gone winless in a season. The 2014 campaign in which he led only one lap for the entire year was his first with the Furniture Row Racing team he eventually helped build into the 2017 championship winner.
Keselowski's drop in 2022 has several more factors than just the debut of the Next Gen car. That surely did not help a driver who had reached the Round of 8 each of the previous five years, but Keselowski had a lot more going on last season.
First, he became a part-owner of Roush Fenway Keselowski Racing, formerly known as just Roush-Fenway Racing, an operation that had struggled mightily since its heyday in the 2000s. The organization that once had a stable of drivers that included Matt Kenseth, Mark Martin, Carl Edwards, and Greg Biffle had reached a point where it put a car in Victory Lane only twice from 2015-21.
Keselowski had a substantial project on his hands when he joined the ownership group and took over the seat of the No. 6 car. His 24th-place finish in the points standings represented an 18-position fall and was his worst since he was 25th in his rookie year in 2010. However, his 2022 season also included two penalties that cost him more than 140 points.
NASCAR hit him with a 100-point penalty for an improperly repaired tailpiece on his car in March at Atlanta Motor Speedway, and officials dropped him from fourth to last in the October race at Martinsville Speedway after his car failed post-race technical inspection because it did not meet minimum weight requirements.
Keselowski would have finished 19th in the points standings without those two penalties, but that still would have been a 13-position drop from his sixth-place finish in 2021.
Other long-time drivers excelled in 2022, but more young drivers filled the top of the standings
Now, this doesn't mean that the Next Gen car killed the chances of all veteran drivers in the sport. Joey Logano won the series title at age 32 in his 14th full-time season, and 42-year-old Denny Hamlin finished fifth in his 17th year as a full-time Cup Series competitor.
Yet, the final standings also featured five drivers inside the top 10 who have six-or-fewer years of full-time experience in the Cup Series.
A veteran resurgence next season won't be an easy task given the talent of the young drivers who had success in 2022 and the fact that the Next Gen car is designed to promote more parity throughout the series. That alone leaves fewer opportunities for drivers such as Harvick, Truex, and Keselowski to rack up multiple wins the way they had in past years.
Chase Elliott led the series with five wins in 2022, which was the lowest such total since Jimmie Johnson won a series-high five events in his 2016 championship season.
Part of the intrigue for the 2023 season will now be whether or not the veteran drivers can bounce back after having a year to adapt to the new cars and re-establish their prominence within the sport.