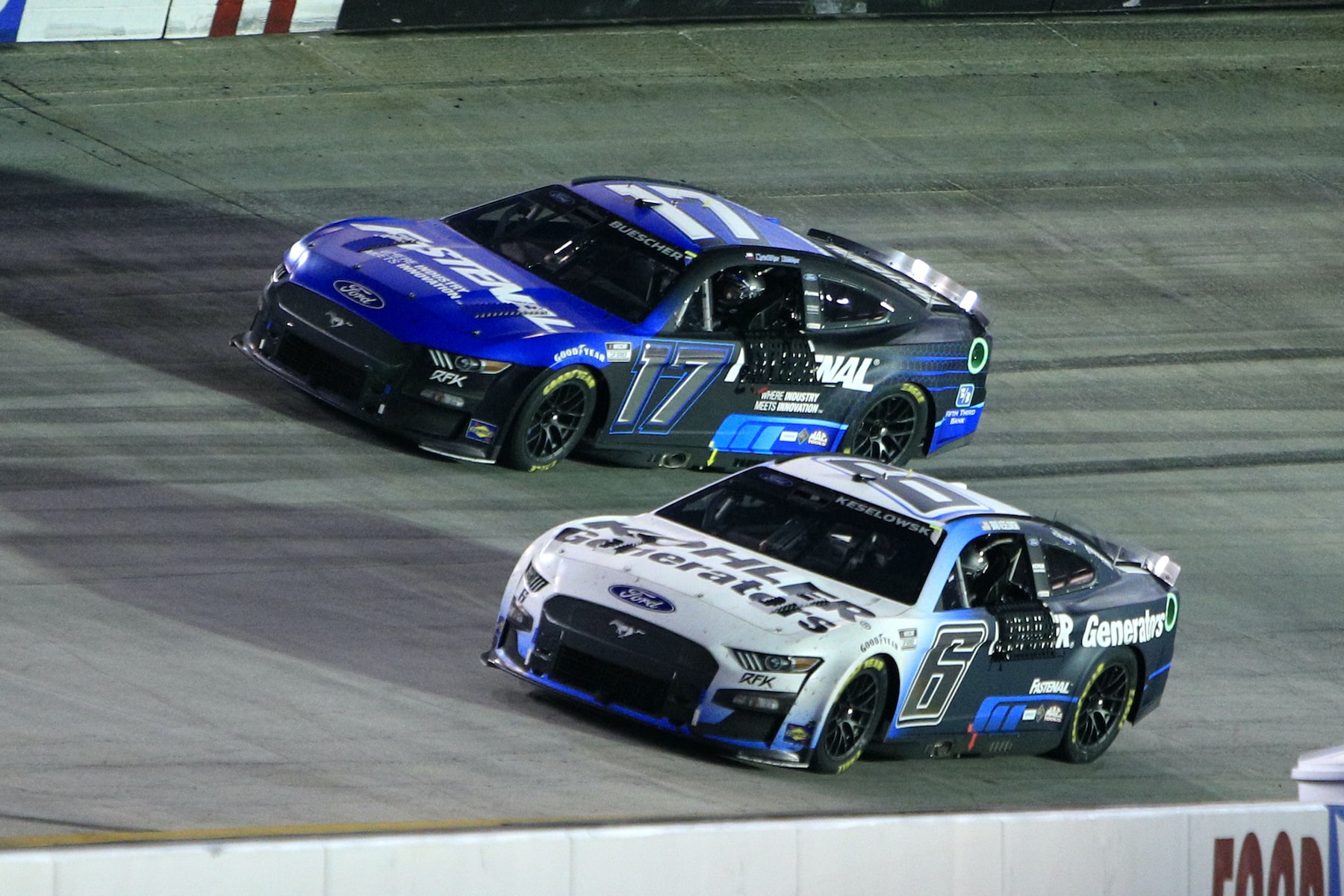 2022 NASCAR Cup Series Season in Review: Roush Fenway Keselowski Racing
Roush Fenway Keselowski had a season of mixed results, including a win by Chris Buescher, the first winless season by Brad Keselowski since 2010, and his major penalty from Atlanta.
Brad Keselowski joined Roush Fenway Keselowski as a driver-part owner for the 2022 Cup Series season. Most were uncertain about what to expect from the rebranded organization in the first year, but the overall thought is that Keselowski's long-term influence will be positive. 
Season 1 under the new RFK umbrella was a mixed one, as it had some on-track success courtesy of Chris Buescher, but also included a massive penalty that effectively eliminated the 2012 Cup champion from possible playoff contention. Here's a look back at the first season of the reconfigured team.
Brad Keselowski goes winless and Chris Buescher earns rebranded team's first win
No one expected Brad Keselowski would go into RFK Racing and turn the organization into a winner overnight. Expectations were understandably low for an organization that hadn't won a Cup race since Ricky Stenhouse Jr. last did it in July 2017 at Daytona. 
Keselowski, who hadn't gone winless in a season since his first full-time year in Cup back in 2010, should be good for a single win. He wasn't. The 38-year-old struggled for much of the season, scoring a single top-5 late in the season at Homestead. He tallied a total of six top-10 finishes, and four DNFs. 
Interestingly, the organization got a surprise boost from its carryover driver, Chris Buescher, who made his second career trip to Victory Lane, impressively winning the Bristol night race. He finished with 10 top-10 results, including three top-5s — the best a runner-up at Sonoma. 
Keselowski made an example early in season 
Unfortunately for Keselowski, his lackluster performance in 2022 will only be overshadowed by the massive penalty NASCAR handed down to the No. 6 car in March for modifying a single-source supplied part for the spring race at Atlanta Motor Speedway. 
Keselowski's team was made an example and docked 100 owners' points, 100 drivers' points, and 10 playoff points. His crew chief, Matt McCall, also received a $100,000 fine and was suspended for four races.
While that was an understandably painful time for the organization, the message was received loud and clear. The driver-co-owner admitted as much during an interview on SiriusXM NASCAR Radio in August. 
"I know after our issues at Atlanta, we went through our entire company and said no more games. Nothing goes on with these cars. Period," he said. "And that's a rapid culture shift, and there's a lot of people inside our own company that didn't like it. But the reality is NASCAR is setting precedent that needed to be set that we support being set, that are important to the future of our industry and its viability. I support NASCAR."
Overall grade: B-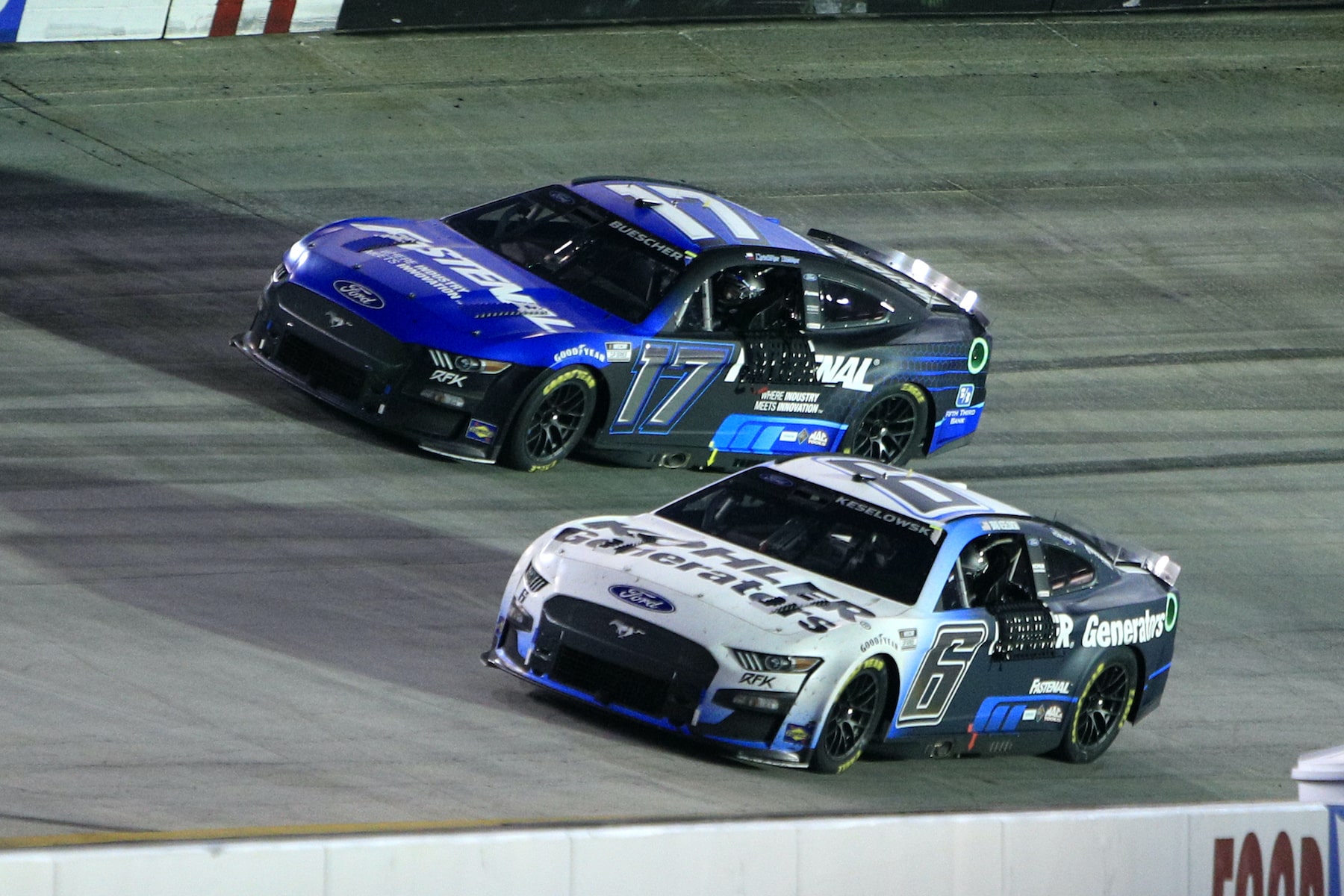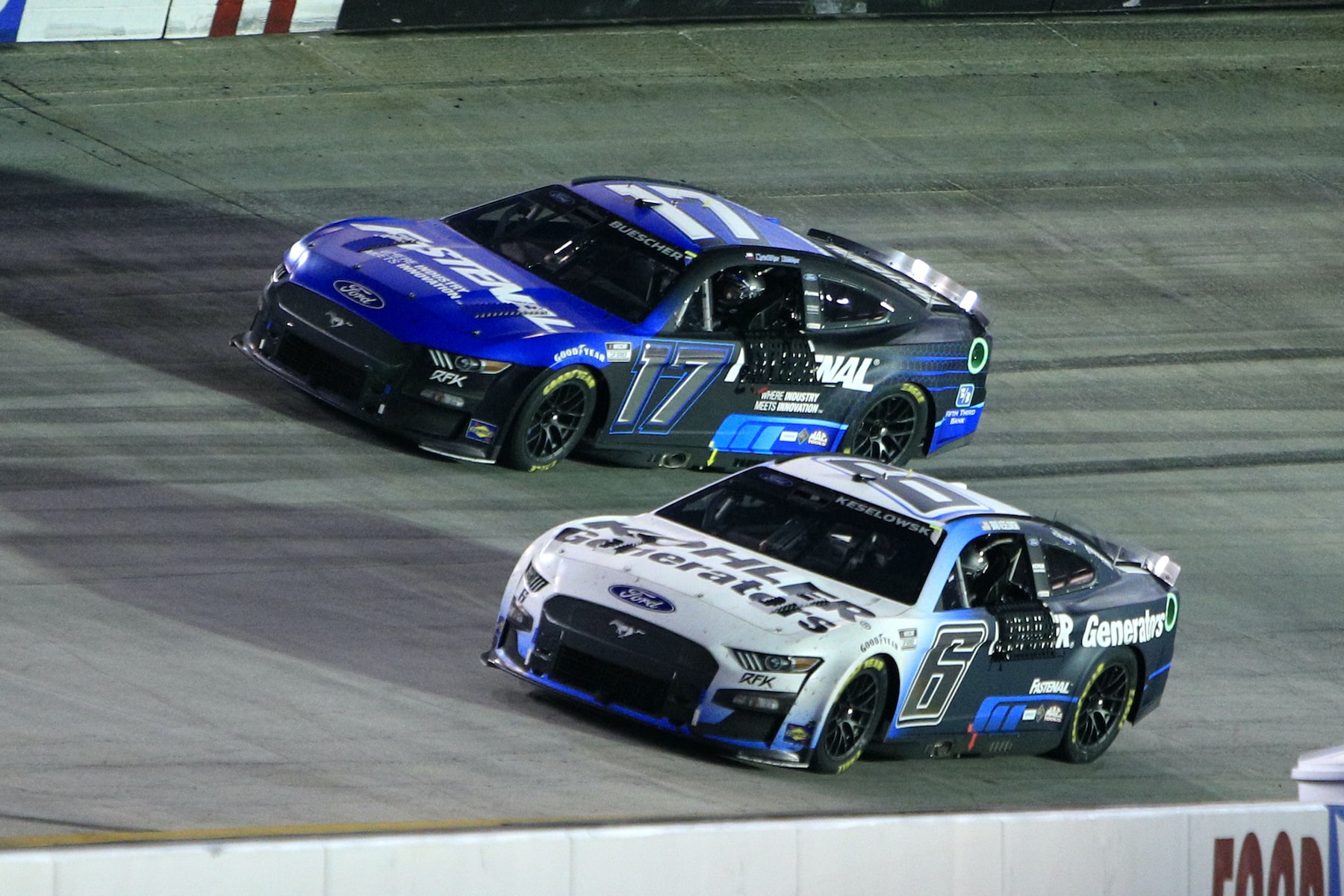 Winning the first race for the organization in five seasons is important. It set the tone. The team members now know they can achieve success instead of just believing it. Buescher's Bristol win proved that. That by itself would earn RFK an A for the year. But it's not a single-car team.
Surprisingly, it's Keselowski's results that bring down the team's overall grade. His first winless year in a dozen seasons isn't four-alarm-fire concerning, but fans of the No. 6 team might be thinking about dialing 911. It's hard to ignore the totality of the race results. It wasn't good by any measurement.
Some might pawn it off as Keselowski was occupied gaining the controls and redirecting a rudderless ship, which is fair, but the numbers don't lie. That lackluster performance, combined with Buescher's over-performing, and that ugly penalty, earns the team a B-. 
By the numbers

Chris Buescher
2021 | 2022
Brad Keselowski
2021 | 2022
Wins
0 | 1
1 | 0
Top 5s
1 | 3
10 | 1
Top 10s
8 | 10
17 | 6
Top 20s
25 | 21
29 | 23
Average Start
18.1 | 15.8
11.4 | 18.9
Average Finish
17.3 | 17.9
13.0 | 19.2
Laps Led
93 | 194
331 | 224