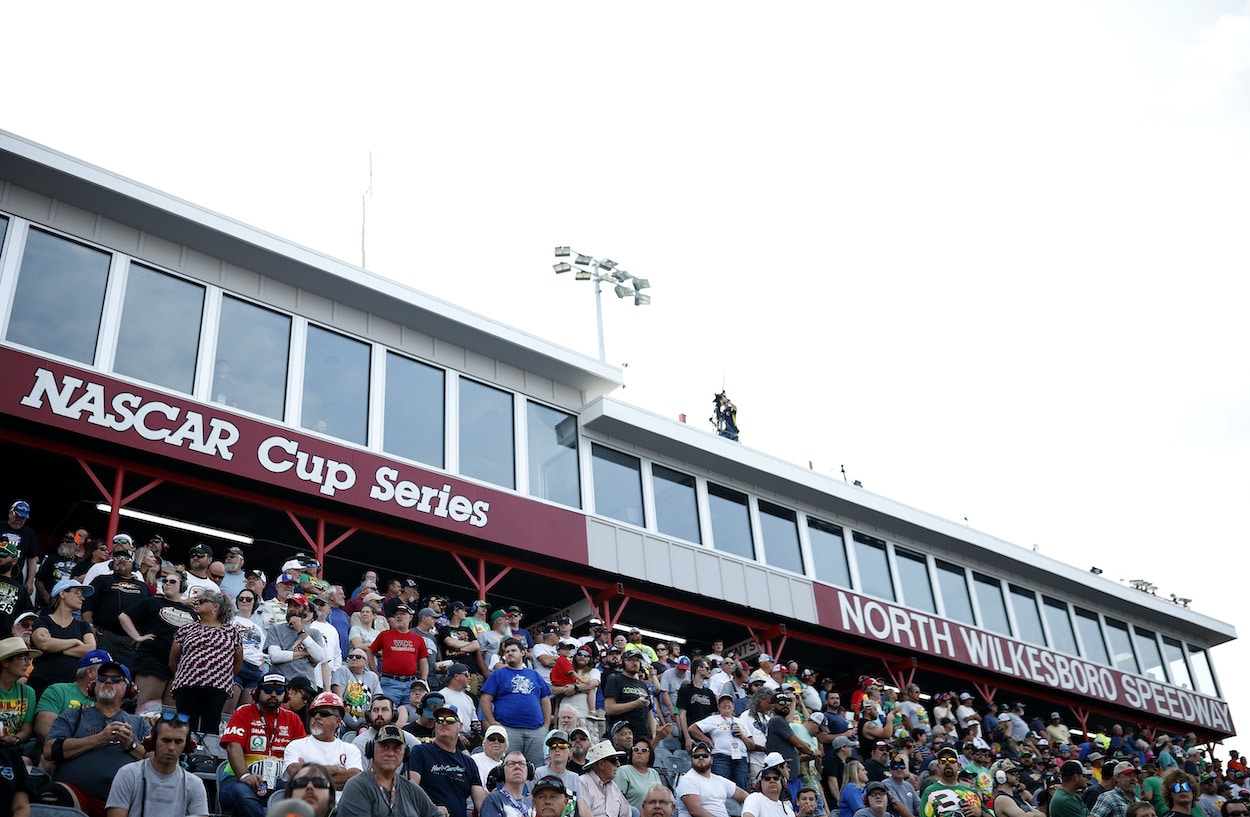 Veteran NASCAR Broadcaster Gets Brutally Honest About Return of North Wilkesboro and Warns Fans About Future
NASCAR fans received a stern warning this week from a veteran broadcaster about the return of North Wilkesboro Speedway and its future.
NASCAR Cup Series racing returns to North Wilkesboro Speedway this weekend for the first time since 1996. Fans, drivers, and teams are understandably excited about Sunday's All-Star Race on the 0.625-mile track. It's all part of the honeymoon stage. 
But veteran broadcaster Dave Moody got brutally honest and shared a warning with listeners on his SiriusXM NASCAR Radio show this week, suggesting if they don't heed this advice, the fairytale story could quickly turn into a nightmare. And he's right.
NASCAR returns to North Wilkesboro Speedway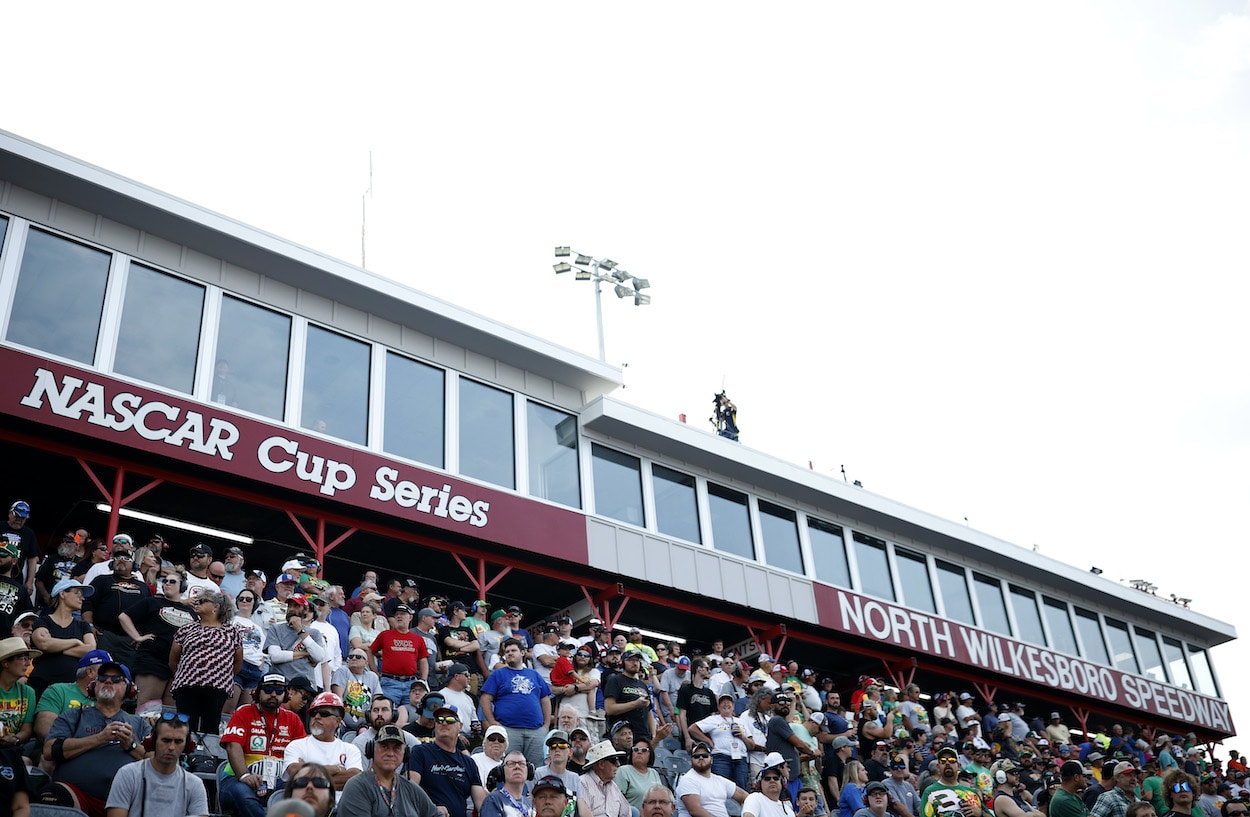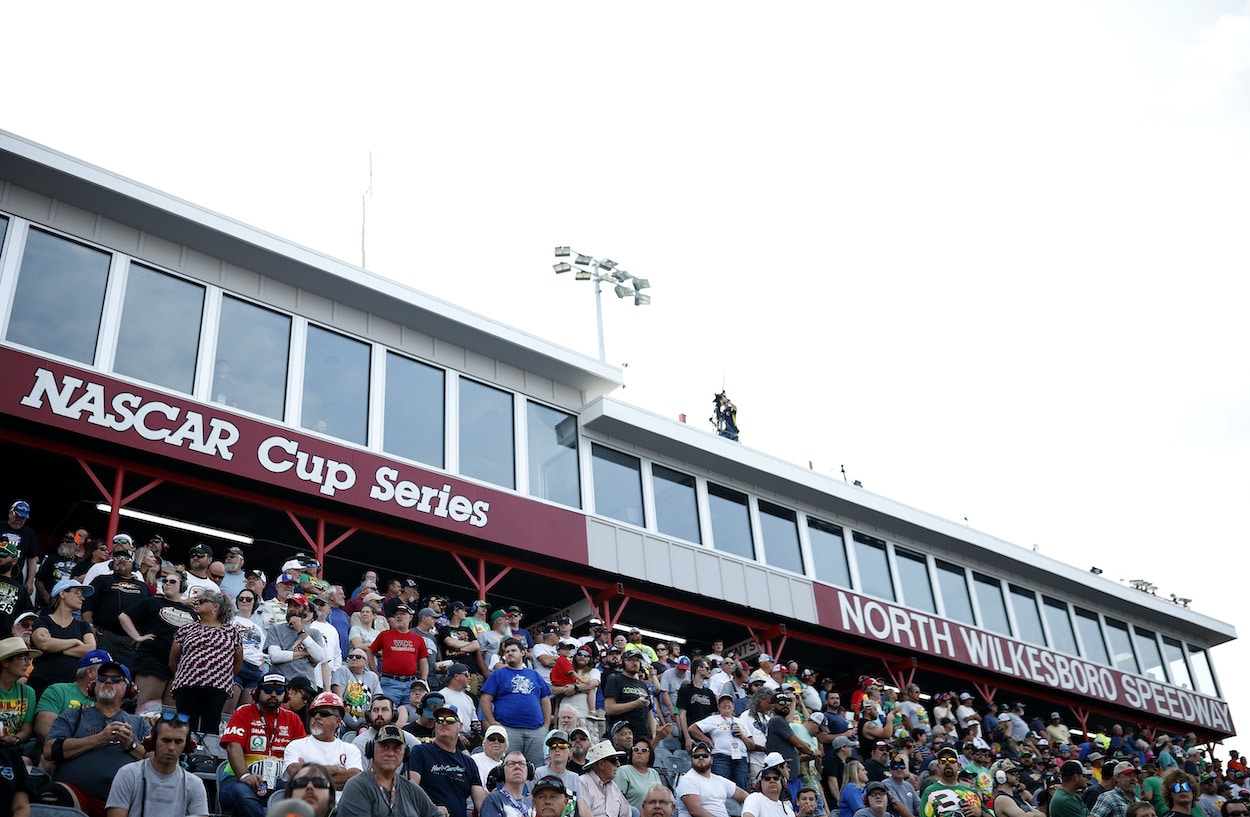 North Wilkesboro Speedway was at the roots of NASCAR's beginnings, extending all the way back to 1949 and the track's inaugural race. Year after year, the Cup Series returned to the track in the hills of North Carolina. 
Then, in 1996, it all stopped. Just like that.
In the last few years, several individuals started pushing for the return of the speedway. Dale Earnhardt Jr. joined the cause after he toured the dilapidated track while prepping for a scan to be used in iRacing. Marcus Smith, CEO of Speedway Motorsports, which owns the track, also came on board. 
In November 2021, the North Carolina legislature included funds in the budget for improving the track. And now 18 months later, NASCAR will race at the old worn track with its updated facilities and modern accommodations.
A full house is expected.
Dave Moody warns NASCAR fans about North Wilkesboro's future
All the anticipation for Sunday's race has been building since its announcement last year. But, as mentioned, this has been years in the making. Veteran broadcaster Dave Moody talked about this weekend's race on his SiriusXM NASCAR Radio show this week, admitted he was as excited as everyone else, but also issued a stern warning.
"I feel like it's like deja vu all over again because when Andy Hillenburg and Billy Silas brought Rockingham back a few years ago — believe me when I tell you if you weren't here — there was just as much excitement, just as much enthusiasm for bringing The Rock back from the dead at that point in history as there is now for bringing Wilkesboro back from the dead. Every bit of it," Moody said. 
"And we preached the same gospel at the time. If you want Rockingham to remain, if you want it to come back from the dead and stay back, you've got to go. You've got to turn out. You've got to buy tickets. And in year one, it was new, and it was fresh, and it was exciting, and everybody was amped up. And they had a really good crowd. In year two. Not so much.  
"And fairly soon, the sound of racing disappeared from Rockingham Speedway yet again. Again, I feel like it's deja vu all over again. But I'll say it again; this is the honeymoon period for North Wilkesboro. They sold every seat they've got for this weekend. Every seat they've got. It's going to be a massive success. 
"But fair warning, my friends, if we as a fan base take this for granted and say, 'Eh, you know, if I got something better to do next year I'll just not go. Somebody else will fill my seat, and it'll be fine.' The same thing can happen at Wilkesboro as happened at Rockingham. I pray it never will, but it could. 
"Because the honeymoon only last so long. And then it comes down to the yearly repetition of buying tickets and turning out to races. If you want your track to be successful — whether it's Wilkesboro or Rockingham or any other track in the country — if you want it to be successful, you have to support it."
Fans have the last say
Sunday is a guaranteed success from an attendance standpoint based on the expected numbers. But that's in the first year. What happens next year?
Will fans have the same amount of enthusiasm, and, more importantly, show it by sitting in a seat in the stands? That's the big question. 
In the end, the fans, as Moody said, will decide the fate of North Wilkesboro. And no matter what happens, they can't say they weren't warned.
To stay up to date on the latest happenings in NASCAR, including breaking stories you can't find anywhere else, follow Kyle on YouTube and Twitter.