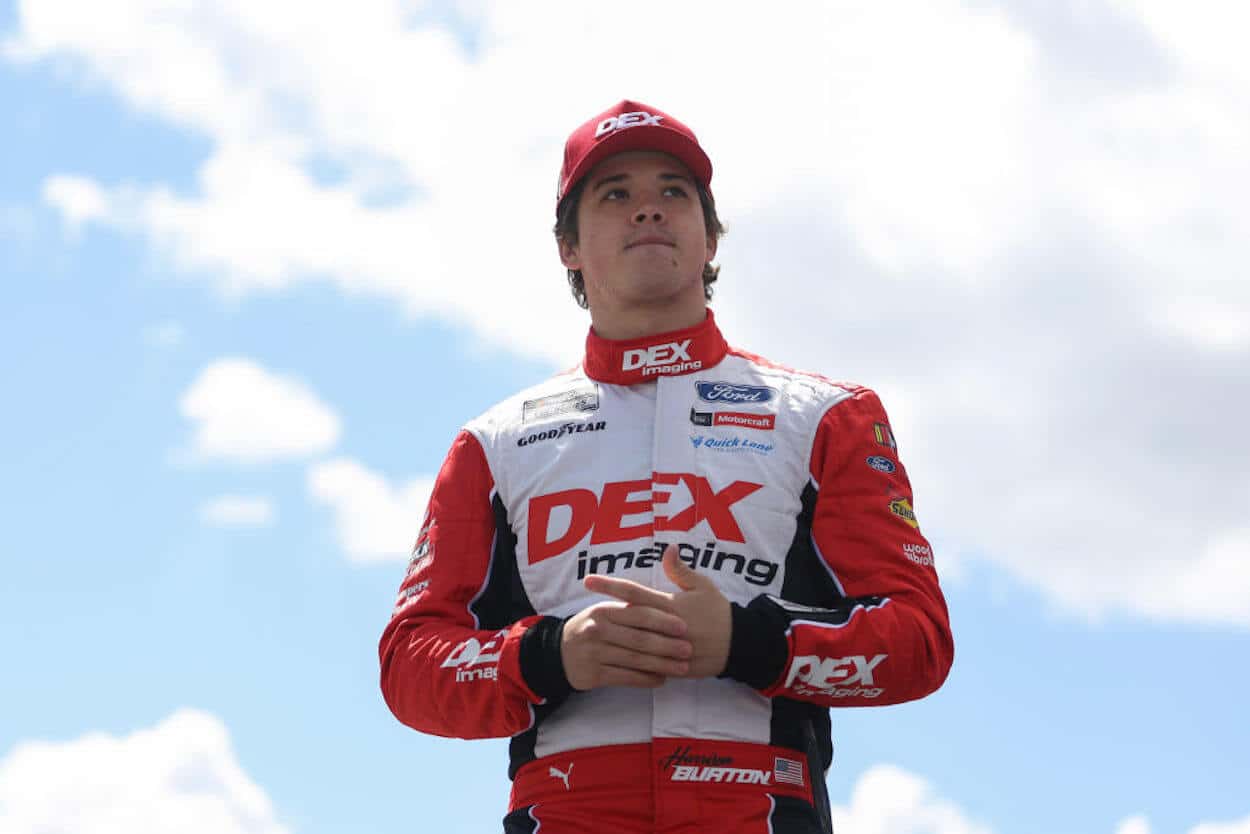 Harrison Burton Dishes on His Terrible 2023, North Wilkesboro, and Running Dad's Old Paint Scheme
While you might think that Harrison Burton's 2023 has been rather terrible, the driver sounds remarkably upbeat about his campaign. Allow him to explain why.
By all accounts, it's been pretty tough sledding for Harrison Burton since the second-year driver for Wood Brothers Racing joined NASCAR's premier series full-time in 2022.
Not only is Harrison — son of 21-time Cup Series race winner Jeff Burton — winless in 49 Cup starts, but he's posted only two top-10 finishes (including only one top-five) over that time period.
But despite a sluggish start to 2023 and an all-around disappointing rookie season in 2022, the 22-year-old second-generation driver is feeling fairly upbeat these days.
Earlier this week, on a Ford Racing Zoom call, Burton shared several reasons why he's not as downtrodden as you might expect a driver in his kind of slump to be.
Harrison Burton believes his team is finding speed in his No. 21 Wood Brothers Racing car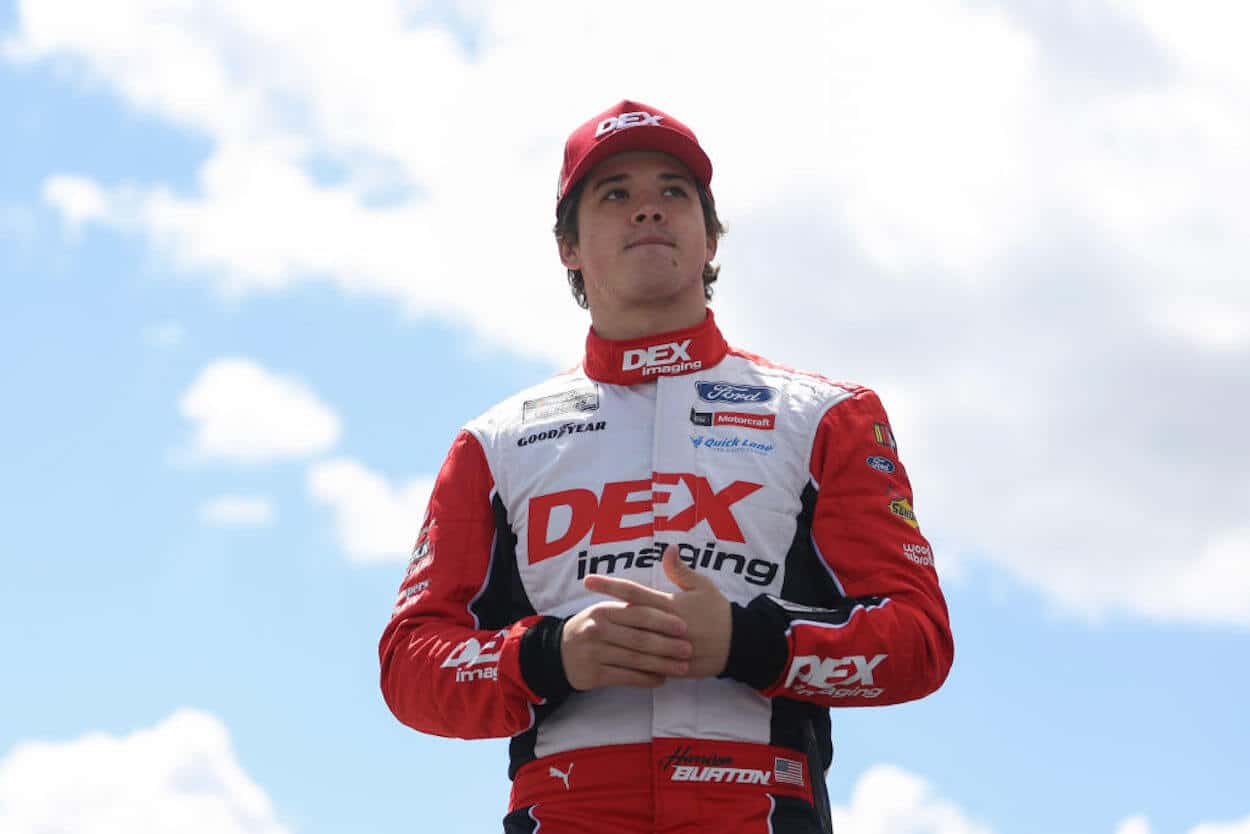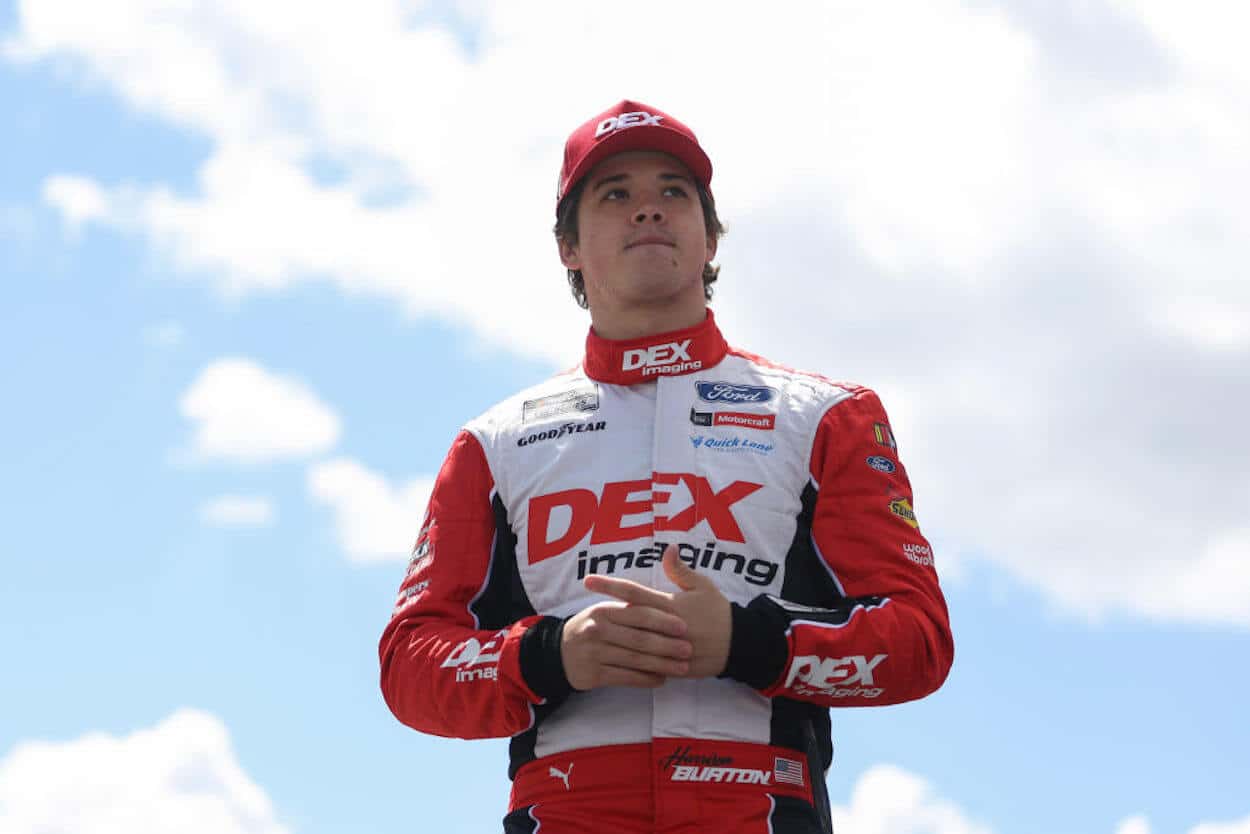 Even though Harrison Burton's best finish in a dozen starts this year is 15th — where he crossed the finish line at both Auto Club Speedway and the Bristol dirt track — the youngster is actually pretty positive about the direction his team is headed in.
This is especially the case after turning some of the fastest laps out of anyone in the latter portion of this past weekend's race at Kansas Speedway, where he finished 30th, six laps down.
"As far as our preparation goes, it's been a good week for us actually," said Burton, who sits 30th in the standings, 98 points back of the playoff cutline. "I feel like we're trending in the right direction. We had a really bad result last weekend but really good speed. There were a couple runs in there where the metrics had us during that stint ranked fourth in just average lap time.
"There were stints throughout the race where we had really good speed. Just got caught up in a little bit of a crash, which took that chance away. That's racing, and speed will fix all things."
Late last month at Talladega, Burton's No. 21 Wood Brothers Racing Ford was out front for 11 laps — the most Burton has led in a race all season — before getting caught up in two late wrecks and finishing 36th. But Burton believes that with a little luck and continued hard work on the part of his team that better days aren't too far around the corner.
"I feel really encouraged," explained the driver, who won four NASCAR Xfinity Series races over two seasons with Joe Gibbs Racing before making the jump to the Cup Series with the Wood Brothers. "We had a bad run early at Kansas and made some big changes to the car, and I was stuck one lap down, but Erik Jones and I were racing for the free pass, and we passed up to like 12th or 13th on running position while racing for the lucky dog. So, both of us suddenly found some speed, and it was really fun because we were passing through the field while kind of racing each other.
"That was encouraging — to pass a lot of cars."
Harrison Burton's 'throwback' Darlington paint scheme hits close to home
In recognition of NASCAR's annual "throwback" weekend at Darlington Raceway, Harrison Burton is sporting a paint scheme patterned after one his father, Jeff, raced with and won both Cup Series races at the South Carolina track with in 1999 when he drove the No. 99 Exide Batteries-sponsored Ford for Roush Racing.
Initially, Burton expected that the Wood Brothers — NASCAR's longest continuously operating team, going all the way back to 1950 — might want to put him in a car adorned in colors carried by someone on the long list of legends who've driven their cars over the past seven-plus decades.
That turned out not to be the case, however.
"I figured maybe they'd want to do something they had from way back in the day," Burton said. "But, no. They wanted to do my dad's old schemes. So, that was really cool.
"They helped me pick which ones. Obviously, the one where he … swept that year at Darlington was an easy answer. So, that was a cool moment and something I'm excited to drive."
Burton may not be in the NASCAR All-Star Race yet, but he's pumped to go to North Wilkesboro
Like many other drivers, Harrison Burton isn't guaranteed a spot in the field for the 2023 NASCAR All-Star Race coming up in two weekends at North Wilkesboro Speedway.
But he's eager to visit the fabled .625-mile North Carolina short track, a facility that hosted NASCAR's premier series from 1949-1996 but hasn't held a Cup Series race since.
"It's just a cool event," Burton said. "It's the first time we have been there in a long, long time — the first time I've actually raced there. That's for sure. Anytime that there's a 'first,' you want it, right?"
If Burton is to gain entry into the main event at North Wilkesboro, it'll be by way of winning the annual NASCAR Fan Vote or finishing first or second in the NASCAR All-Star Open, a preliminary race that all drivers not automatically qualified for the main event will run.
Even if Burton doesn't make the All-Star Race, though, he's still going to be thankful just to finally be on the grounds of a venue so steeped in NASCAR history. "I've driven by it a few times," Burton said. "I've actually never been inside of it at all or seen what the track looks like other than on videos. So, when it got announced that we were going to go there, all the videos came flying out — of old races and things that were happening there in the past. It's cool to see those. But other than that, I've never even seen the place."