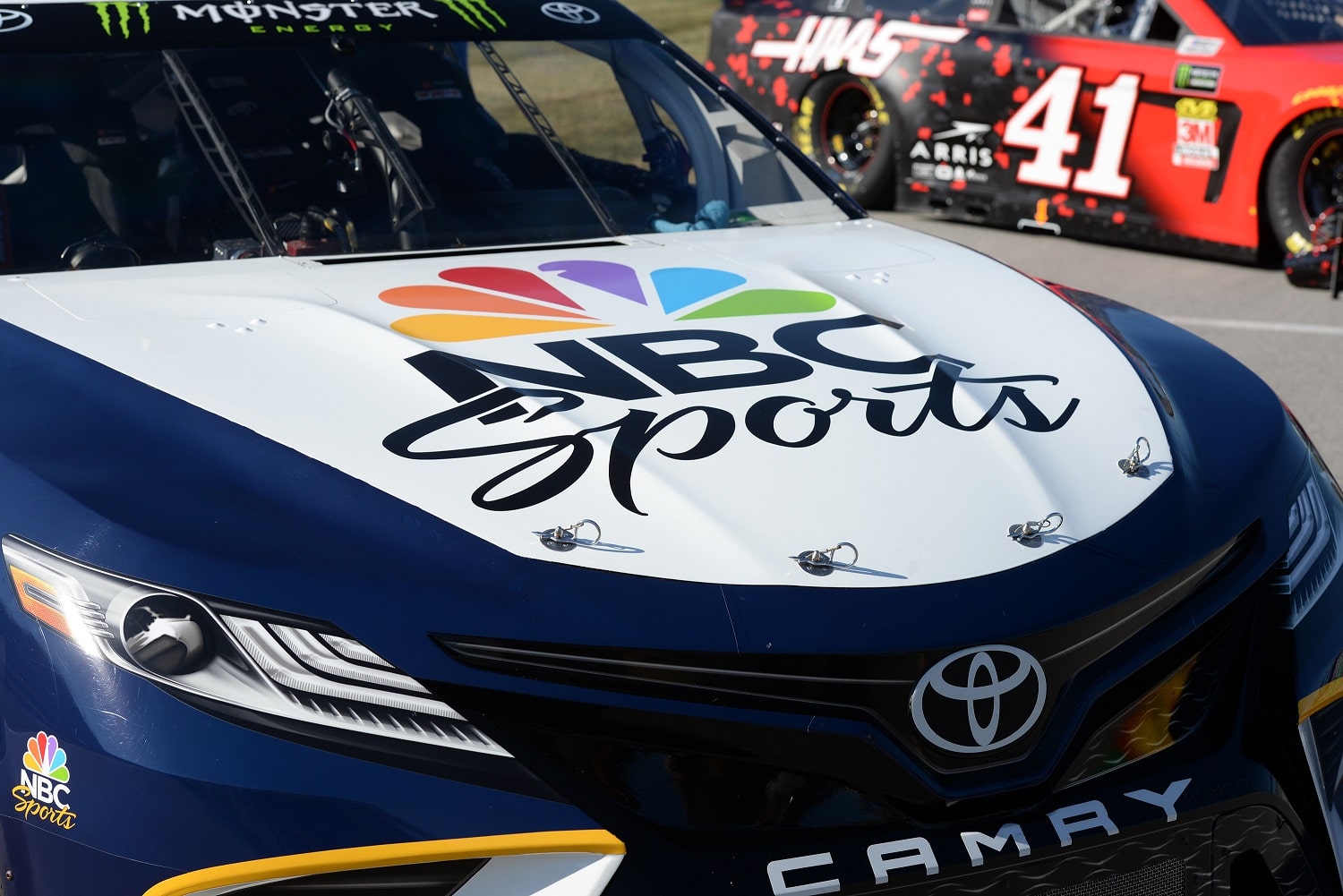 Wood Brothers' Subtle Jab at NASCAR on NBC Tweet Was Perfect
The NASCAR on NBC Twitter account seems to have difficulty keeping up with the sport.
When a Next Gen tire comes loose during a Cup Series race, the crew chief and two team members go to NASCAR jail for a month. So, where's the penalty for the NASCAR on NBC social media team? I mean, the wheels come off there with the frequency of a car serviced by an all-rookie pit crew.
If the goal of its tweets is to attract attention, the network is succeeding. It's just not the good kind of attention.
NBC whiffed on its NASCAR social media posting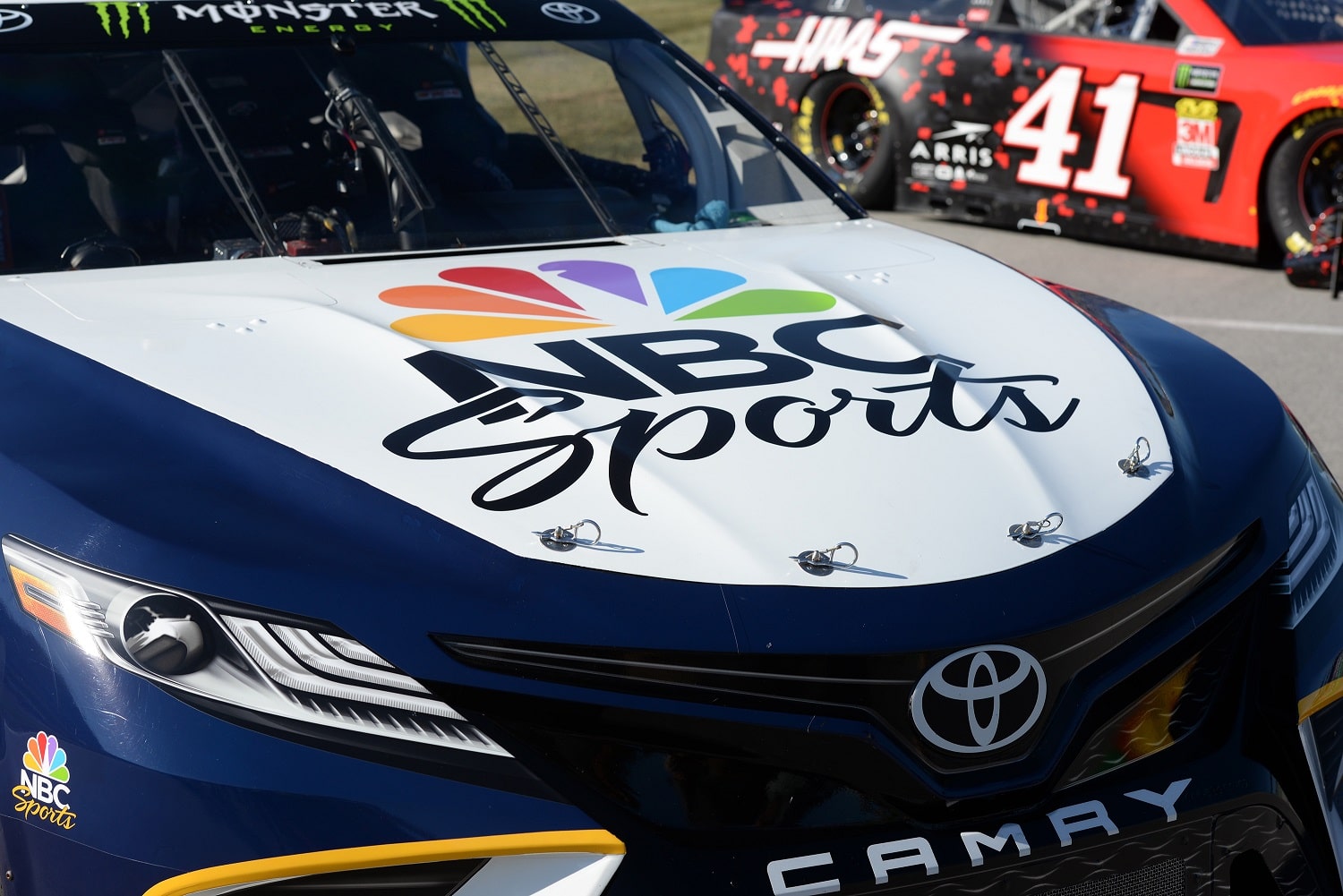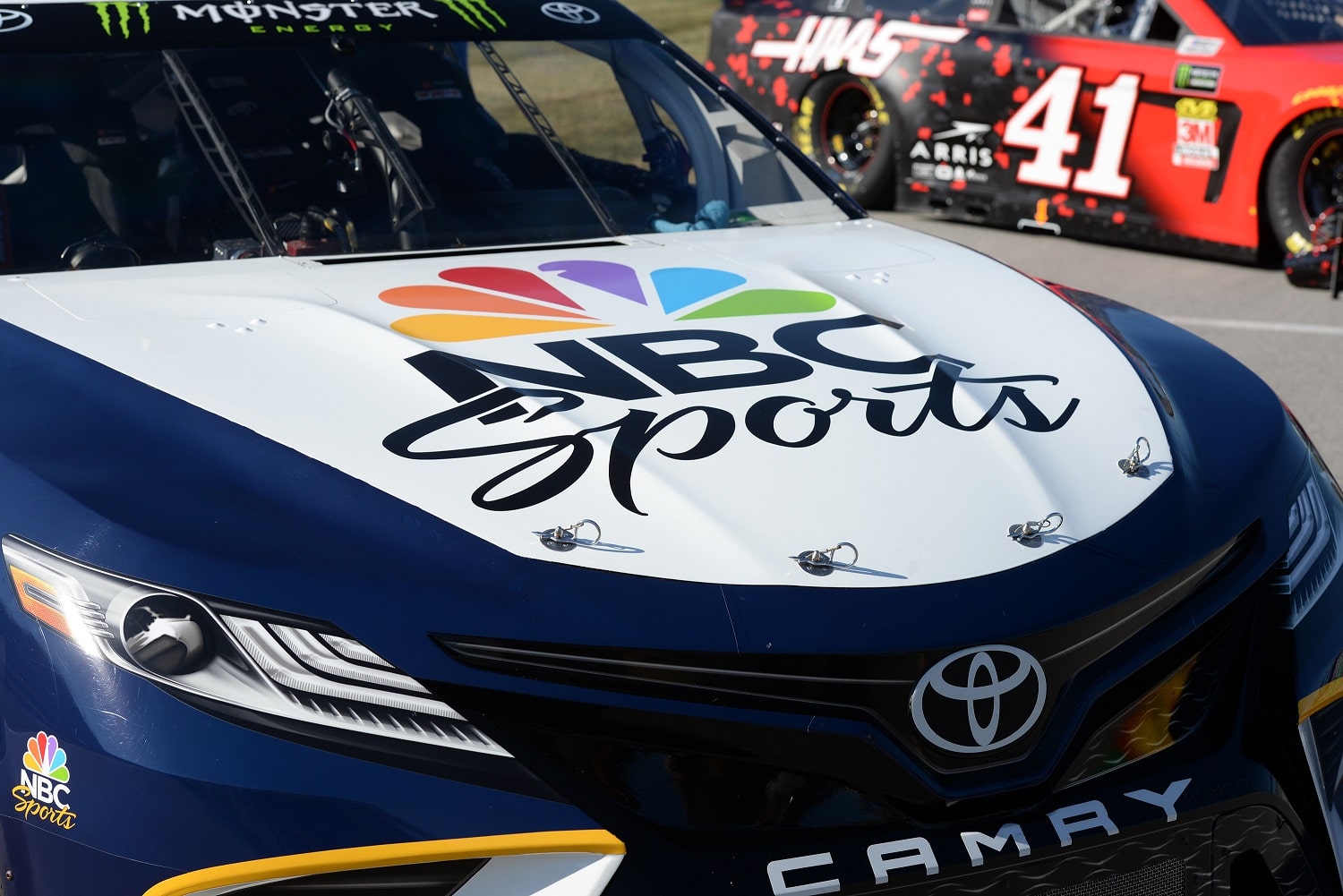 What were they thinking? That's the question a few Cup Series teams and a lot of fans had on Sunday after seeing what the NASCAR on NBC account posted on Twitter. The social media team failed while trying to ask a simple question:
Which team would you drive for?
Harmless, right? Well it would have been had they given followers a complete set of options. Instead, NBC's graphic offered only nine choices: Team Penske, Trackhouse Racing, Hendrick Motorsports, Joe Gibbs Racing, Stewart-Haas Racing, 23XI Racing, Richard Childress Racing, Legacy Motor Club, and Roush Fenway Keselowski Racing.
Some racing fans started responded with their picks from the given list, drawing acknowledgements from the respective teams' Twitter accounts. Other fans had questions of the "whatabout" variety.
There are a lot more than nine teams in the Cup Series. While they're not currently major players, Wood Brothers is longstanding and legendary in the business, Kaulig Racing is coming off a credible first season, and Front Row Motorsports won the Daytona 500 just two years ago with Michael McDowell. Several other teams were overlooked as well.
Some of those slighted couldn't bite their tongue.
"OK then thx," tweeted Justin Haley, driver of Kaulig Racing's No. 31 Chevy.
Added Spire Motorsports: "We're tossing our hat in the ring for this too."
Wood Brothers' subtle jab at NBC was perfect
Wins have been hard to come by for a long time, but that doesn't change the fact that Wood Brothers Racing remains revered within NASCAR. Glen and Leonard Wood formed their team in 1950, and the organization has gone to Victory Lane 99 times. You simply do not disrespect an outfit that's been with NASCAR nearly from the start.
So, Wood Brothers' social media account fired back on Twitter with a question of its own:
Which channel would you watch?
The choices: Fox, Discovery, CBS, ABC, PBS, TLC, an FX.
NBC, its USA cable outlet, an its Peacock streaming service were nowhere to be scene.
"Elite tweet," Kaulig's Justin Haley responded.
Apparently humbled by being run up the track and into the SAFER barrier, the NASCAR on NBC account tried for a make-up call by following up with a new graphic featuring the logos for Kaulig Racing, Front Row Motorsports, JTG Daugherty Racing, Wood Brothers, Spire Motorsports, and Rick Ware Racing, and asking which of them would win a race.
A question for NASCAR on NBC: What have you got against B.J. McLeod, Josh Bilicki, and the crew at Live Fast Motorsports?
This wasn't the first case of shoddy research by the NASCAR on NBC account
Hey, it's hard coming up with good content on the offseason. We get it. But sometimes it feels as though the NASCAR on NBC account isn't even trying. This weekend's gaffe comes less than two months after a similar error by omission.
Back around Thanksgiving, the same social media team noted Ty Gibbs and Noah Gragson had graduated to the Cup Series and asked who the best driver in the Xfinity Series was at the moment.
The graphic pictured six drivers, all worthy candidates. But the issue was in the preface. While understandably acknowledging Gibbs and Gragson were moving up to the top series, the tweet failed to note AJ Allmendinger's return to full-time Cup Series status. All "Dinger" had done alongside those two other drivers was win 10 times in the past two seasons and 13 times in his last 78 starts.
Two minutes of additional thought would have taken care of that.
Got a question or observation about racing? Sportscasting's John Moriello does a mailbag column each Friday. Write to him at [email protected].