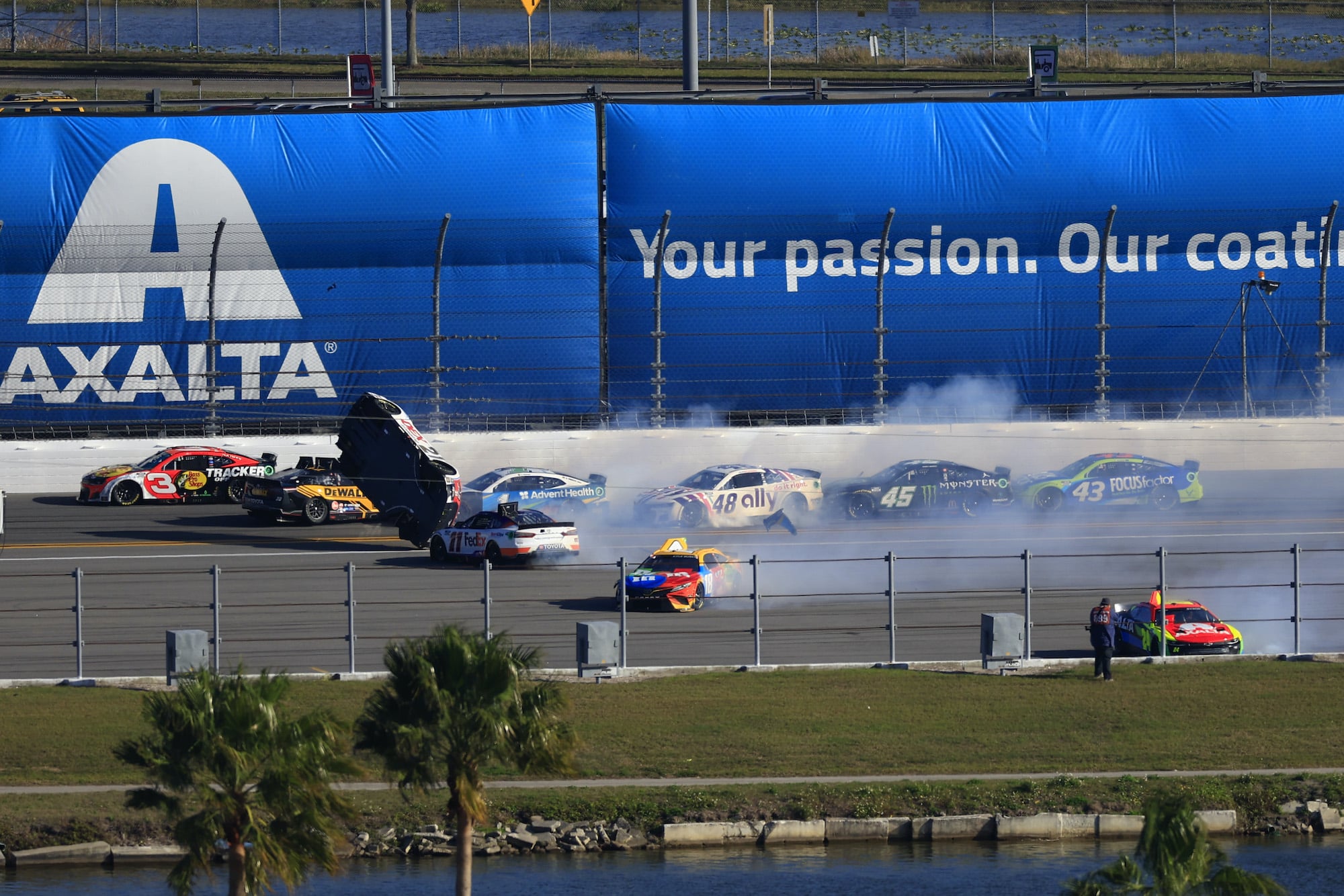 2022 NASCAR Cup Series Season Review: Wood Brothers Racing
Harrison Burton drove like a rookie in the well-known No. 21 car with Wood Brothers Racing in 2022.
The Wood Brothers Racing team has a storied history as the oldest active team in NASCAR. It has achieved great success with a variety of different drivers. However, that level of success has declined sharply in recent years, the last win coming in 2017 by Ryan Blaney. 
In 2022, the organization welcomed a well-known last name in Harrison Burton to pilot the famed No. 21 car. The rookie driver had a rookie season. Here's a look back. 
Wood Brothers Racing expectations for 2022
Wood Brothers Racing was just as excited as the other small teams coming into the 2022 Cup campaign. The new Next Gen car was intended to level the playing field. Translation: smaller teams supposedly had a legitimate chance of not only competing but winning.
While there was understandable optimism with the new vehicle, it was guarded. That's what happens when you have a rookie driver coming in. It doesn't matter what type of car. 
Harrison Burton struggles in rookie season
Harrison Burton had a solid 2021 Xfinity Series season with 22 top-10 finishes. But Victory Lane remained elusive and he was not able to replicate the year before when he scored four wins with Joe Gibbs Racing. 
Wins were not expected moving up to Cup with the Wood Brothers. In fairness, it's hard to set any realistic expectations with so many variables — rookie driver racing against the best drivers in a new car. 
Things certainly got off to a rough and scary start in the season-opener at Daytona when the youngster was involved in a frightening accident that sent him upside down briefly and tested out the durability of the roof in the Next Gen car. After another DNF at Fontana, the 22-year-old scored his first top-20 result at Las Vegas, finishing 16th. Unfortunately, they were few and far between. Burton finished the season with seven DNFs and a pair of top-10 finishes, the best being a third on the Indianapolis road course. 
While his overall season results were not pretty, he finished on a positive note, earning three consecutive top-20 finishes to close out the season.
Overall grade: D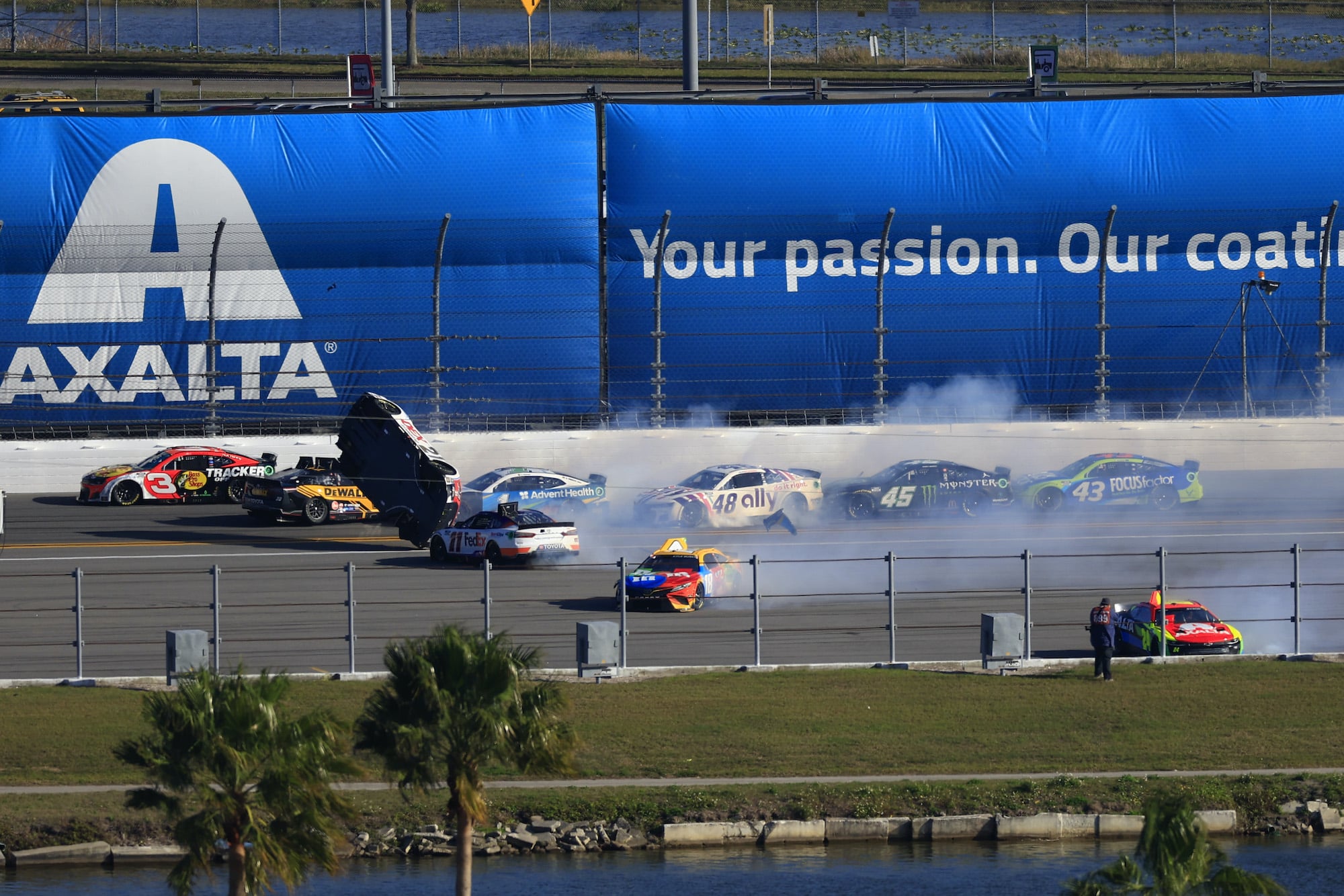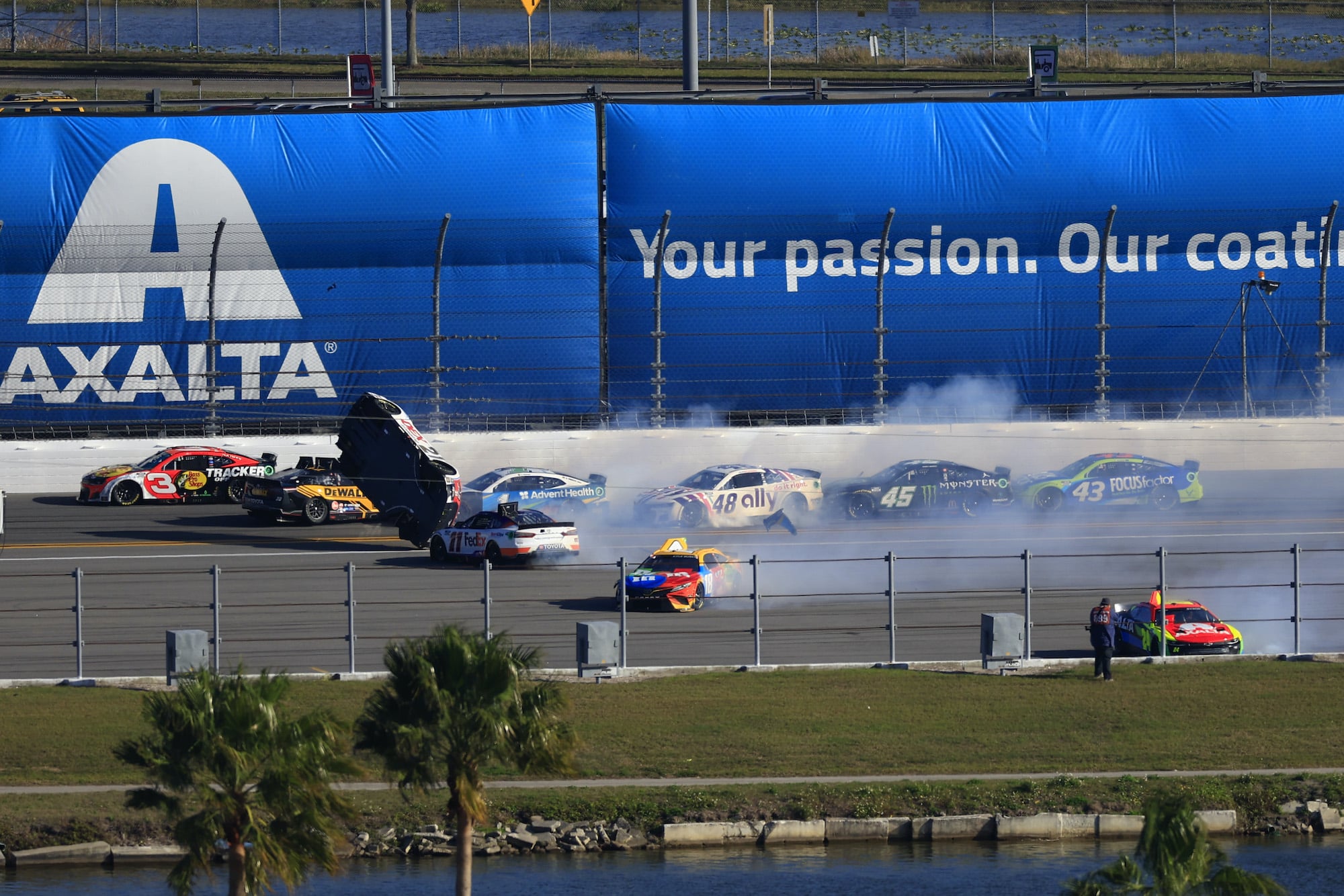 As mentioned, there weren't high expectations for Wood Brothers Racing coming into the 2022 Cup season with so much uncertainty. Burton unquestionably struggled to find any consistency. The final three races of the season were the only time during the entire year that he scored more than two consecutive top-20 finishes. 
When looking at the season in totality, it wasn't a complete disaster, but it wasn't good and receives an overall grade of D. In other words, there is considerable room for improvement for Burton in 2023.
By the numbers

Matt DiBenedetto | Harrison Burton
2021 | 2022
Wins
0 | 0
Top 5s
3 | 1
Top 10s
9 | 2
Top 20s
24 | 14
Average Start
18.2 | 22.1
Average Finish
16.9 | 22.8
Laps Led
68 | 35