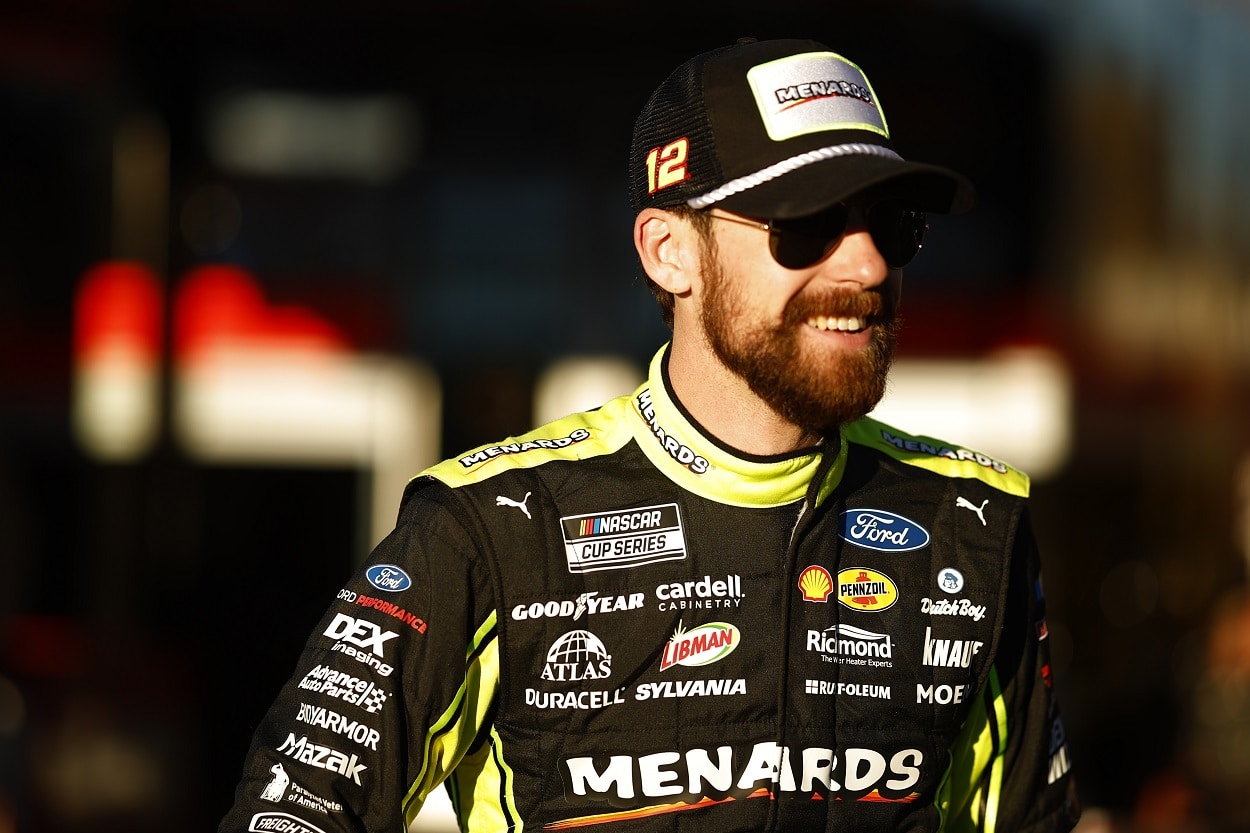 Ryan Blaney Is at Somewhat of a Crossroads in His NASCAR Cup Series Career
Ryan Blaney had the best NASCAR season of any winless driver in 2022 but needs some checkered flags to get to the next level.
Ryan Blaney reached the NASCAR Cup Series Playoffs for the sixth straight season and made it to the Round of 8, but his season stat line included a hole that could start to build pressure on the 28-year-old driver if he does not fill it early next season.
Ryan Blaney had a strong season overall but did not win a points-paying event
Blaney tied for the third-most top-five finishes, and his three pole awards tied for the fourth most in the Cup Series. His 13.6 average finishing position ranked fourth, and he finished all but three points-paying races, which ranked second in the series.
He even won the All-Star Race in May at Texas Motor Speedway, but he did not have a win that counted in the final standings.
He still managed to squeak into the playoffs when an extra spot opened up after Kurt Busch had to sit out because of a head injury from a qualifying crash in July at Pocono Raceway.
Blaney also had a good showing in the playoffs. He managed four finishes of fourth or better, but a self-inflicted crash in the first race of the Round of 8 at Las Vegas Motor Speedway, followed by another the next week at Homestead-Miami Speedway, kept him out of the Championship 4 despite a third-place run in the Round of 8 finale at Martinsville Speedway.
His winless 2022 season came on the heels of a career-best three victories in 2021 that seemed to suggest Blaney was on the cusp of becoming a regular winner in the Cup Series. He had won a single race in each of the previous four seasons prior to 2021 but was approaching the threshold of becoming a top-tier championship contender who wins multiple races every year instead of a fringe playoff contender who might win at least one race each season.
Blaney is at a unique spot in his career. After five seasons in the No. 12 car for Team Penske, he received a long-term extension in August to remain with the team for the foreseeable future. That should eliminate the pressure that his job could be on the line if he struggles to reach Victory Lane again next season, but he is approaching somewhat of a crossroads in his career.
Will Blaney soon start to become a regular winner?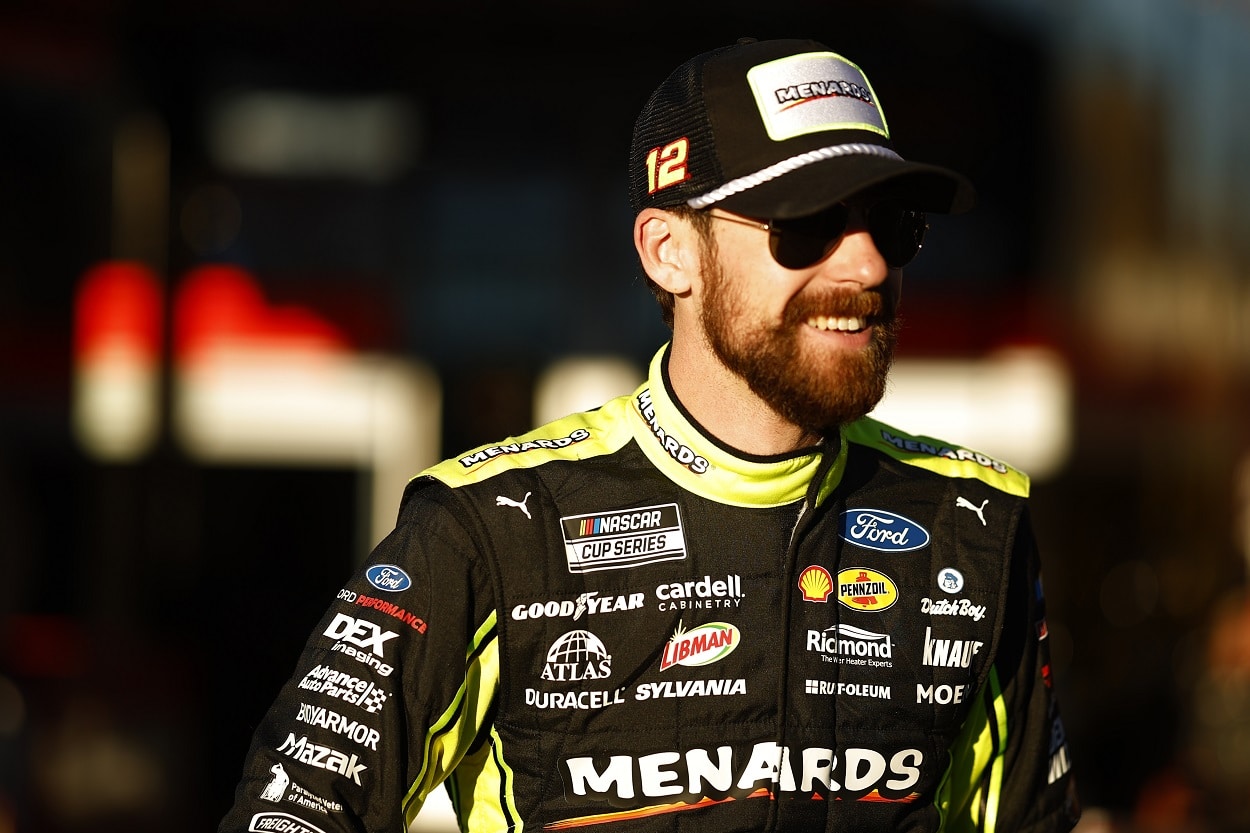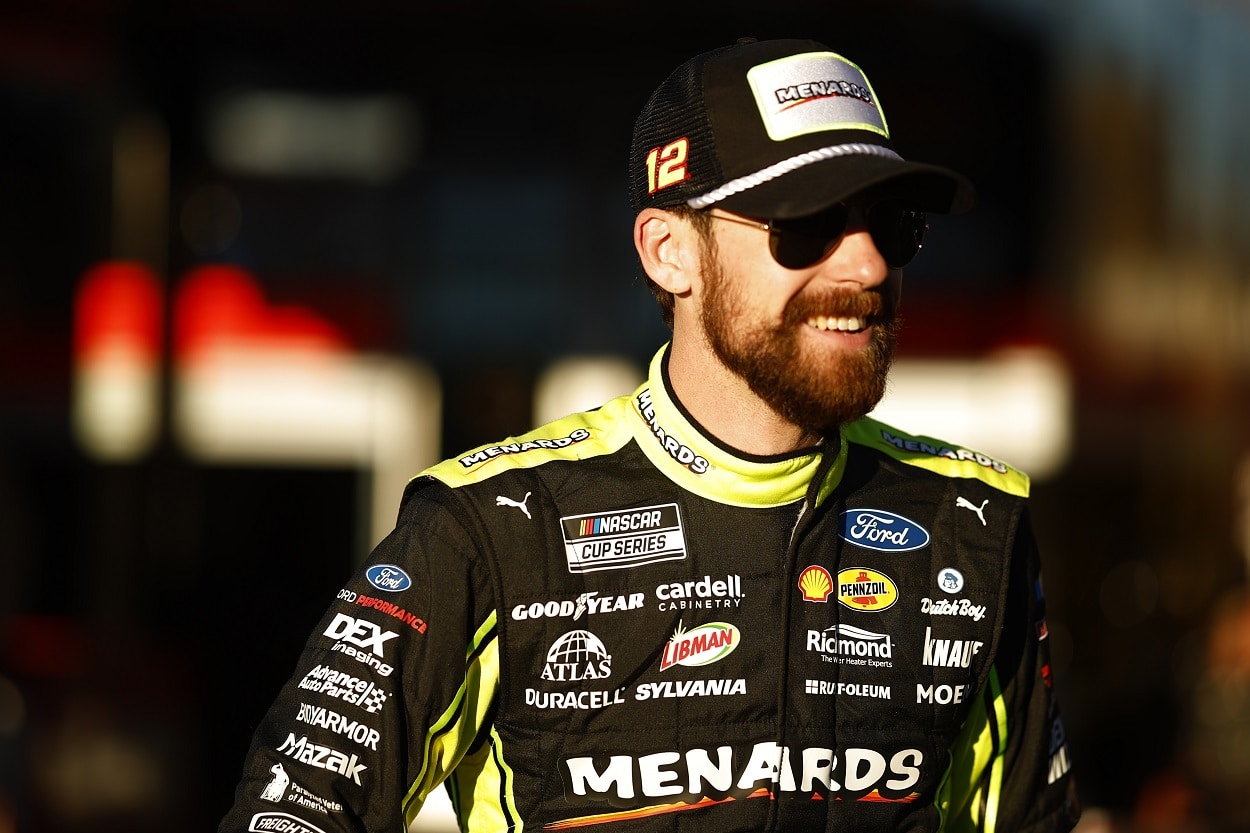 He could start to string multiple seasons together, similar to drivers such as Kevin Harvick or even his Team Penske teammate Joey Logano. Harvick has won at least two races in nine of the last 10 years, while Logano has accomplished the feat in seven of the previous nine.
Both of those drivers will be headed toward NASCAR Hall of Fame inductions once their careers are complete. Blaney's path is still to be determined.
At this point, his seven wins are tied with Jamie McMurray and three behind Clint Bowyer. Both of those drivers had spectacular moments and several memorable ones, but it is unlikely either will reach the Hall of Fame.
Like Blaney, McMurray's only multiple-win season consisted of three victories in 2010 when he won the Daytona 500, Brickyard 400, and the fall race at Charlotte Motor Speedway.
Bowyer also topped out at three wins as his single-season career high when he triumphed three times in 2012 and finished second in the championship standings to Brad Keselowski.
The problem is McMurray won only one additional race in his final eight seasons as a full-time driver after 2010, and Bowyer's two wins in 2018 were his only victories in the last eight years.
Both were still with top-tier teams during those years, as well. McMurray stayed in the No. 1 car with Chip Ganassi Racing for the duration of his career after 2010. And Bowyer moved from Michael Waltrip Racing to Stewart-Haas Racing in 2017 after a year in between at HScott Motorsports.
Perhaps his path will follow more closely to a driver like Martin Truex Jr., who won only three races across his first 10 full-time Cup Series seasons before producing at least four wins in five of the next six years.
The start of the 2023 Cup Series schedule sets up well for him
Blaney should have several opportunities to begin the season. He has a win and four top-fives in his last six races at Daytona International Speedway, where the season-opening Daytona 500 will be held. And his 12.8 average finishing position at superspeedways since 2019 is second among active drivers, behind only teammate Austin Cindric's 9.8 mark in five starts.
Blaney also has at least four top fives at three of the next four races on the schedule to begin the year, and he won the pole award a year ago at the Circuit of the Americas, which will host the sixth points-paying race of 2023.
If Blaney is still winless after COTA and a handful of other drivers have already earned their win for playoff eligibility, that might be when he starts to feel an urgency mixed with a touch of doubt about if and when he will return to Victory Lane.
Have thoughts on this topic? Keep the conversation rolling in our comments section below.