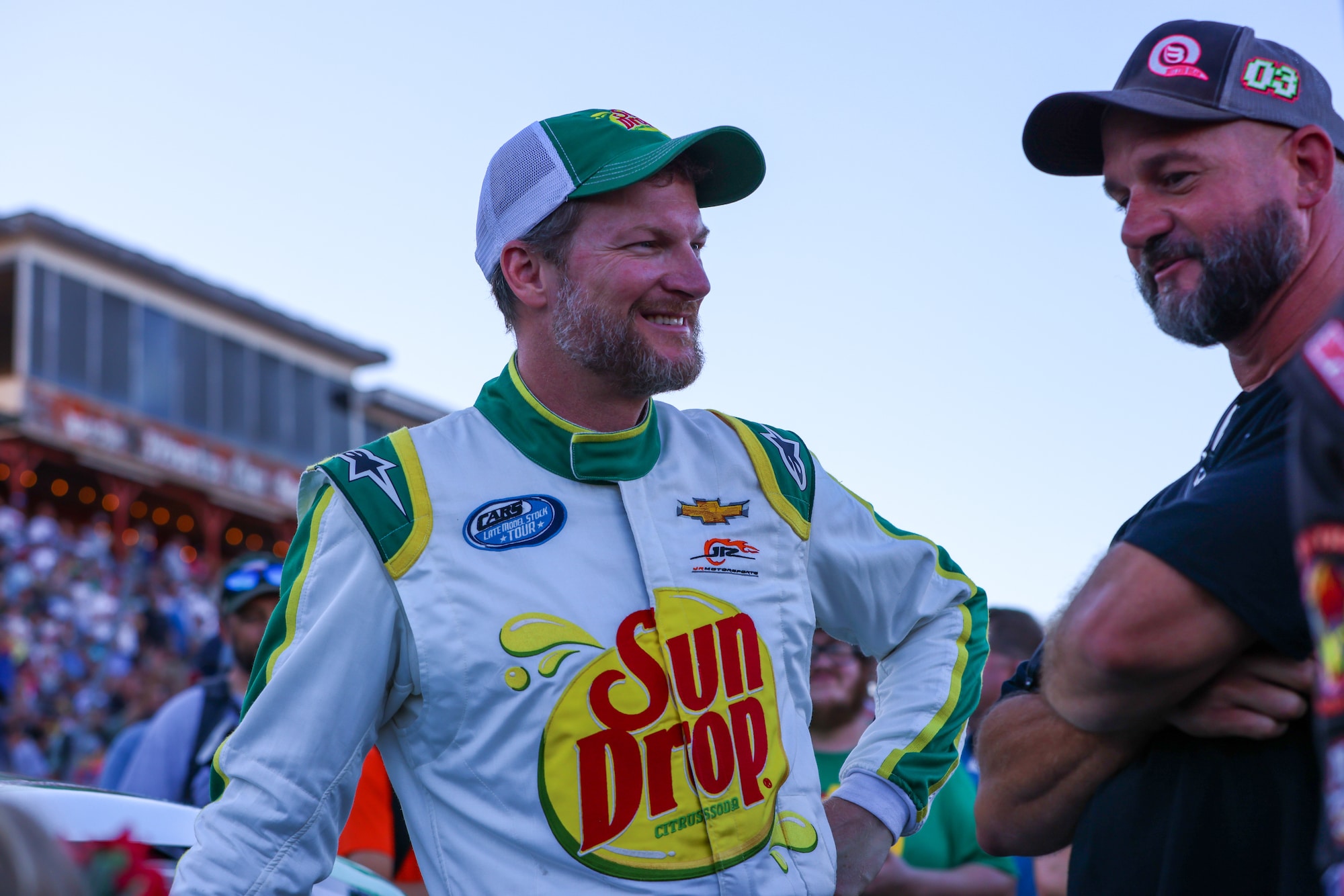 Dale Earnhardt Jr. Addresses Next Gen Car Safety Concerns and Gives Drivers a Tip to Protect Themselves in a Way No One Is Talking About
Dale Earnhardt Jr. talked about safety concerns with the Next Gen car on his podcast and provided a simple solution that could go a long way in protecting drivers and it's something no one is talking about.
Last Saturday at Talladega Superspeedway was the tipping point. The news just days before that Alex Bowman had suffered a concussion at Texas and would miss the weekend's race understandably struck a nerve with the drivers, who were vocal in their critique of the car and NASCAR's lack of action in addressing the issue. 
Dale Earnhardt Jr. talked about all of it this week on his podcast and offered an interesting take, focusing on a specific part of the car that could potentially help protect the drivers during an impact and it's something that no one is talking about. 
Drivers speak out on safety concerns with Next Gen car
Kurt Busch backed his car into the wall during qualifying at Pocono in July. He's been out with a concussion since and will miss his 12th race this weekend at the Charlotte Roval. Alex Bowman did the same at Texas several weeks ago. He's missing his second week. 
Before last weekend's race at Talladega and with Bowman's news still fresh on everyone's minds, reporters questioned drivers about their concerns over safety in the new car. Chase Elliott said he was "blown away" the sport had gone "backward" with safety. His Hendrick Motorsports teammate Kyle Larson said the same. Denny Hamlin took his critique game next level, calling for a complete redesign of the car and a change in leadership.
Dale Earnhardt Jr. offers suggestion of how drivers can help protect against head injuries 
This week on his podcast, Dale Earnhardt Jr. addressed the drivers' comments and the overall safety of the car. While it's understandable that everyone is focusing on the car's rear clip, which is too stiff and a main source of the problem during a rear impact, Earnhardt said he thinks that NASCAR and the drivers should take a closer look at the headrest.
The Hall of Famer said in 2017, his final season, officials rejected his idea for a breakaway headrest but countered with a simple solution — minimize the space between the headrest and helmet to where the helmet is contacting the surrounding headrest, if not tight. 
"When I watch these guys race on Sunday, I see a lot of guys with a lot of helmets that got a lot of room between them and the headrest," Earnhardt said. "And I don't want to really call any drivers out but I'm telling you, if you're a race car driver and you're listening to this show, get that helmet out, put it in that headrest surround and look at the room between there and how much your helmet can bounce around in there. 
"We've had injuries and even deaths in drag racing from the tire shake and the head kind of being banged around. As uncomfortable as it is to talk about these things, apply that same sort of understanding to the head surround that we have in our Cup cars and try to get your head where it's not able to be bounced around on the inside of that space. 
"That's one of the things that I think we could apply more critically to a lot of the cars that come across the tech shed. I think that we could be a little more stringent in terms of we're going to have some specifications here. We're going to have some expectations here of how your helmet fits in this headrest. If they're going to redesign the back of these headrests or try to apply a new way of thinking and improve what the driver experiences, I think we could really bring in tighter parameters in terms of what these drivers are doing, how much freedom they have to have their own creativity in the way that their helmet and headrest work together."
Earnhardt has first-hand experience with concussions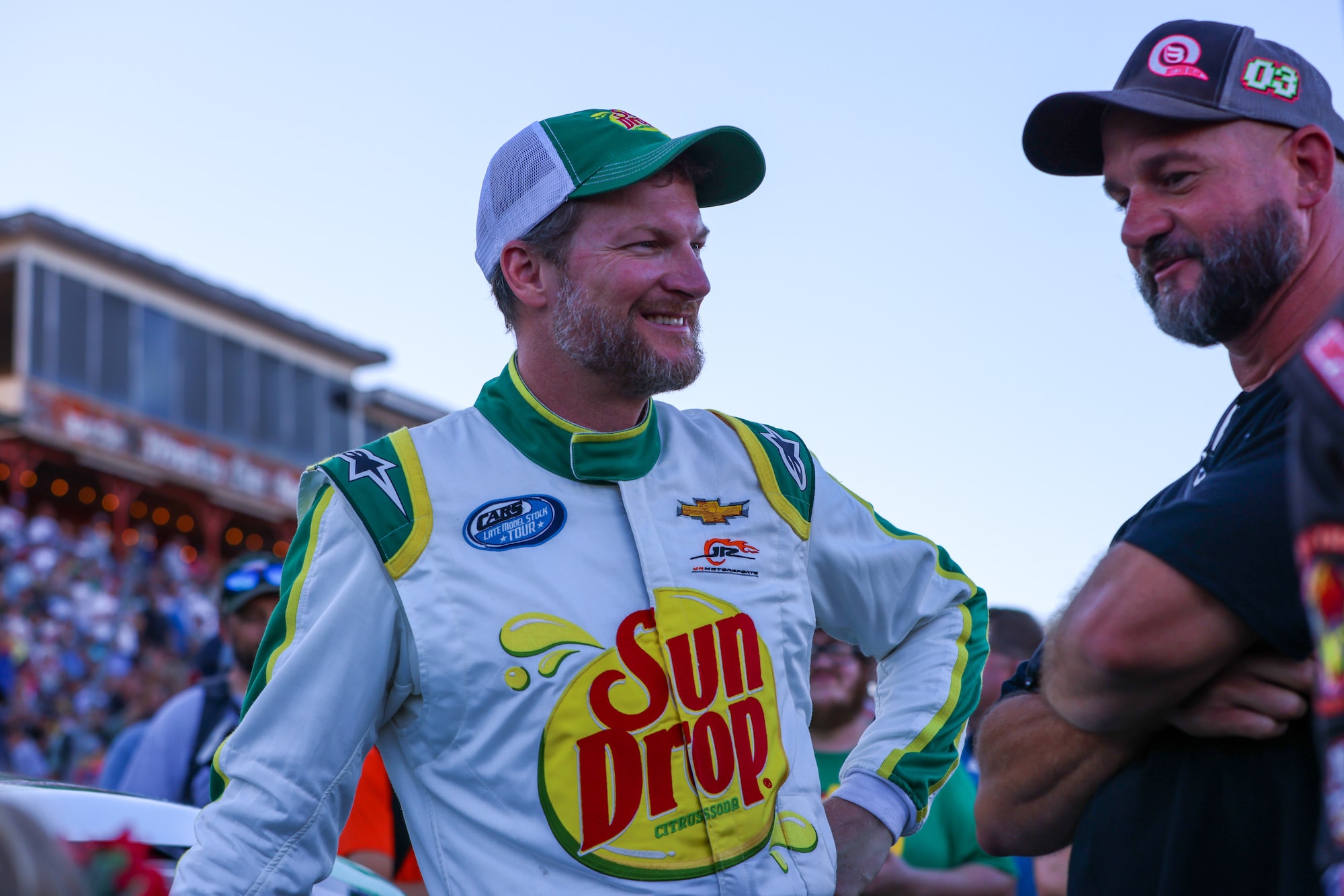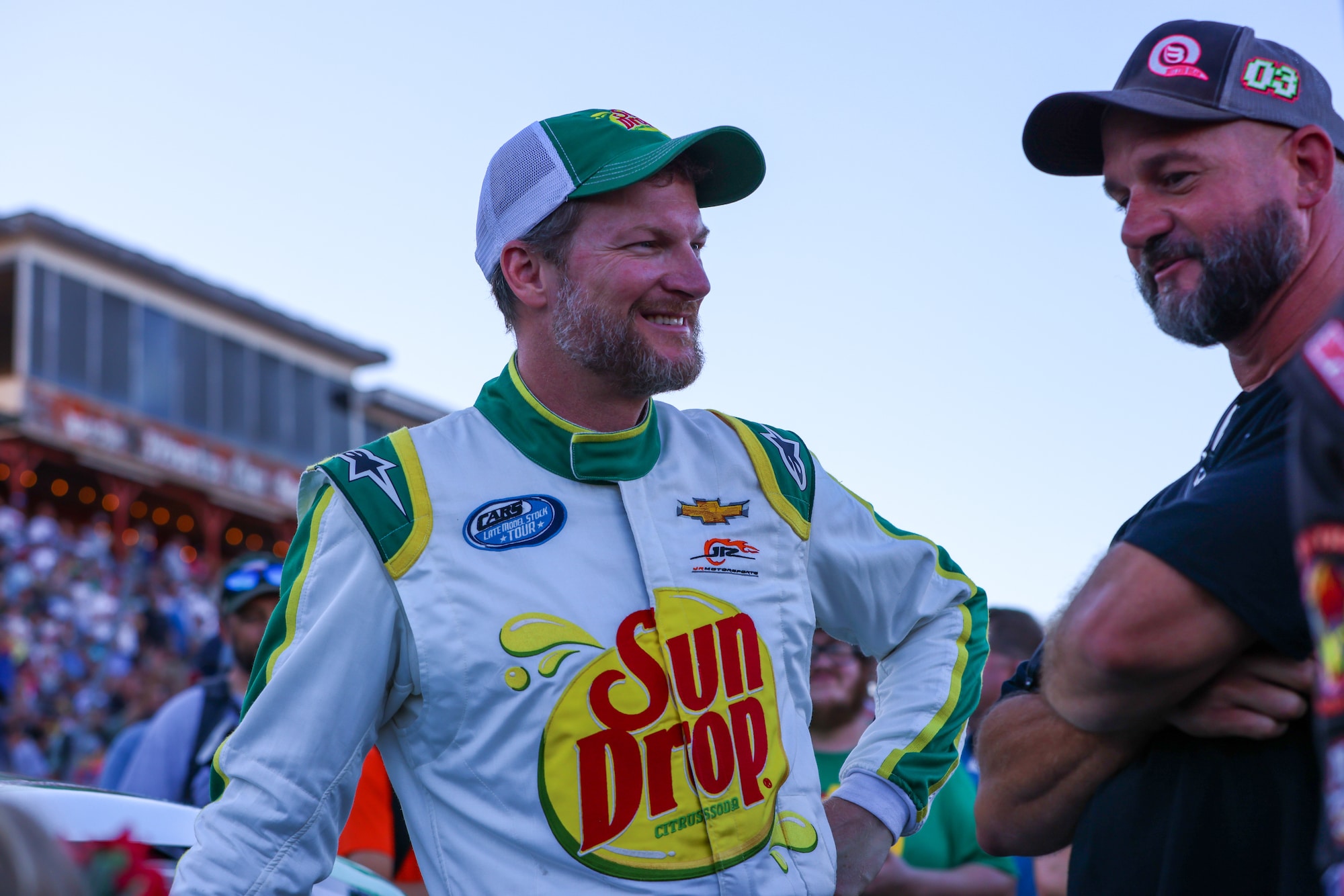 If there's any driver who is well-versed on concussions from impacts, it's Dale Earnhardt Jr. The two-time Daytona 500 winner missed half of the 2016 season, suffering the effects of a concussion. 
He returned and raced the entire 2017 season before retiring. Earnhardt said it was that meeting with officials before that final season that really opened his eyes to a new way of thinking about his helmet and headrest.
Now, he's hoping that the drivers might, at a minimum, consider a similar approach going forward. If changes to the rear clip won't be implemented until 2023, this is a small step that could go a long way in protecting the drivers' heads during an impact and could potentially prevent any more drivers from missing more races due to concussions.
Like Sportscasting on Facebook. Follow us on Twitter @sportscasting19 and subscribe to our YouTube channel.