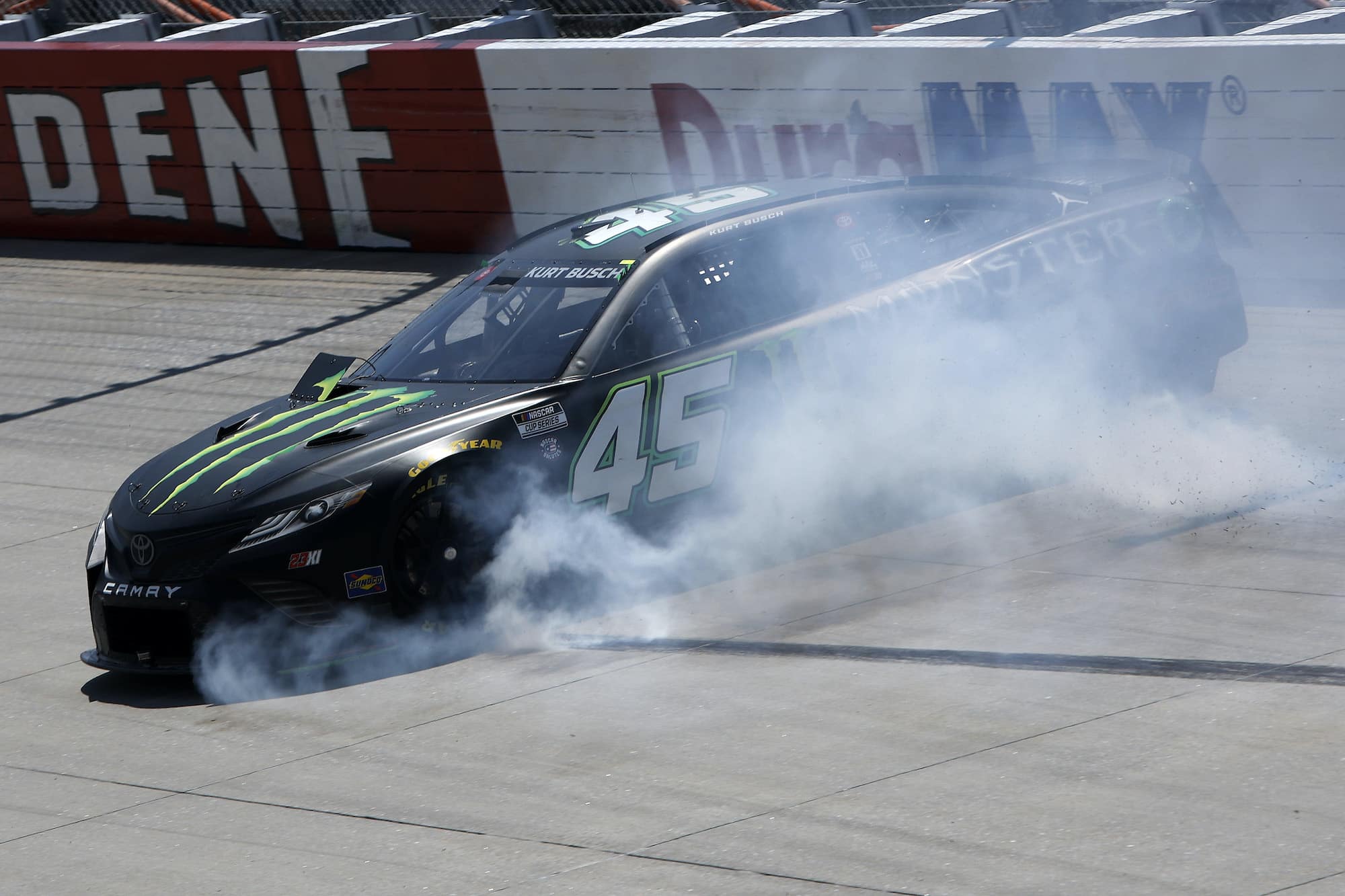 Kurt Busch Answers Age-Old Question on Interesting Thing Drivers Do Just Moments Before Impact
Kurt Busch has been involved in numerous crashes in his career. During his latest on Monday at Dover, he revealed something interesting that he does just before impact.
Kurt Busch has been in the NASCAR Cup Series since the turn of the century. He's experienced plenty of crashes in his career. 
On Monday at Dover, the 23XI Racing driver endured one more. This one, however, was revealing. The in-car camera of the No. 45 provided a clear view of the driver's face throughout the incident, including something interesting that he did just before impact, and answered an age-old question in the process.    
Kurt Busch involved in big crashes in lengthy career
Kurt Busch has been involved in some bad crashes like any NASCAR driver who's raced in the sport long enough. One of his scariest came just two years ago at Talladega when Clint Bowyer pushed Jimmie Johnson, who got sideways and hit Busch's right rear, which sent the No. 1 hard into the outside wall. And that was just the beginning.
Busch then got airborne and went for a spin and lengthy ride on the roof of Cole Custer's car before landing on all four wheels and coming to a stop a long way down the track.  
A decade earlier, he was involved in another big crash at Pocono, where he hit the outside wall and, on the rebound, delivered a glancing blow on Bowyer's nose before sliding across the grass for a hard hit on the inside wall. Those are just a couple.
Busch closes eyes during Dover hit
On Monday at Dover, halfway through the second stage, Busch got tight coming out of the turn, lifted off the gas, and AJ Allmendinger tapped him on the left rear. In the new Next Gen cars, it was just enough to get the No. 45 loose, which resulted in him brushing the rear of his car against the outside wall before sliding down the banked track for a bigger impact on the inside wall first with the front and then the right side of the car. 
Bowyer wasn't involved in this wreck but described what happened from the Fox broadcast booth, including something surprising that he noticed.
"Tell you one thing I did see with his orange visor as he hit the wall he closed his eyes," the former driver said. "I always wondered if I did the same thing. I thought I did but you never get to see that video of in-car. I don't blame him. I wouldn't have wanted to see that either."
2022 season has been hard to watch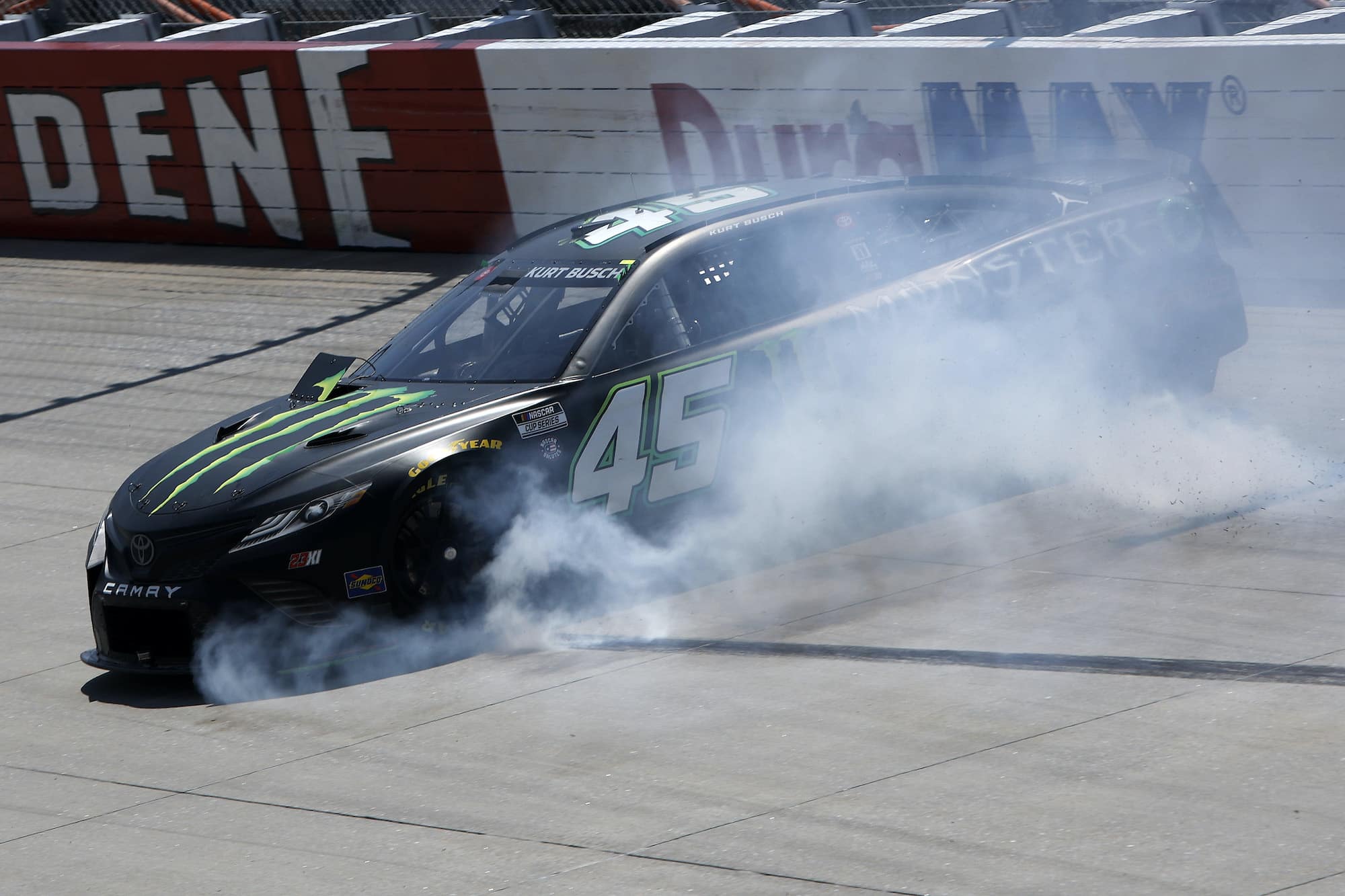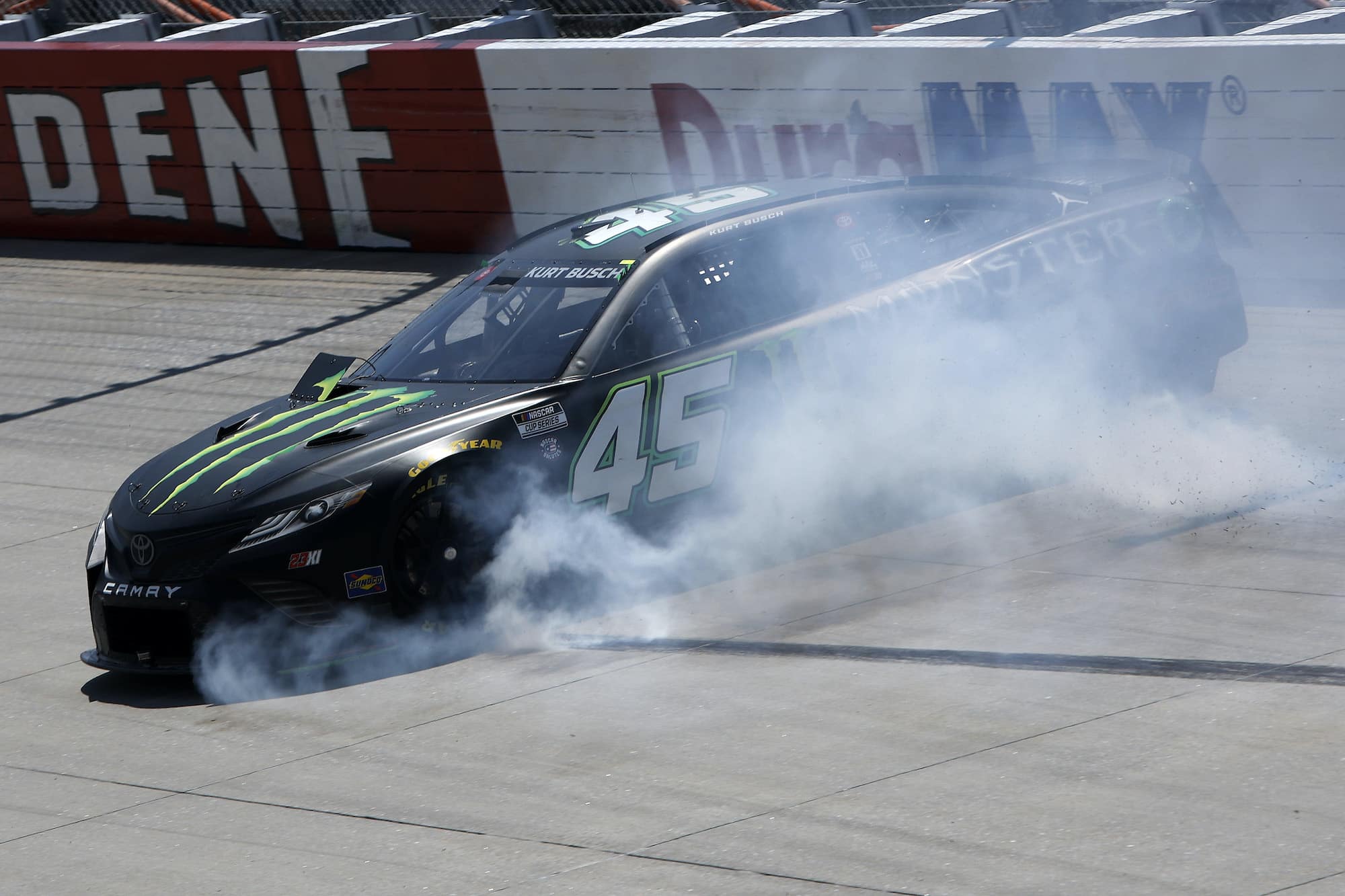 When Kurt Busch was announced as the second driver for 23XI Racing, everyone predicted his experience and knowledge would elevate the whole organization, including fellow driver Bubba Wallace. 
Through the season's first five races, the 43-year-old backed up those predictions and proved to be a top car on a weekly basis, finishing three of those races inside the top 10, including a pair of top 5s. However, the last six races have been a completely different story and the No. 45 team has struggled, with four finishes of 30th or worse. He finished 30th or worse five times in all of 2021. 
While there's still plenty of time to right the ship and get things going in the right direction, Busch certainly wishes he could close his eyes and make his recent run of bad races go away. But the veteran driver also understands there's going to be ups and downs every season, including a few crashes where we now know he'll be closing his eyes. 
Like Sportscasting on Facebook. Follow us on Twitter @sportscasting19.