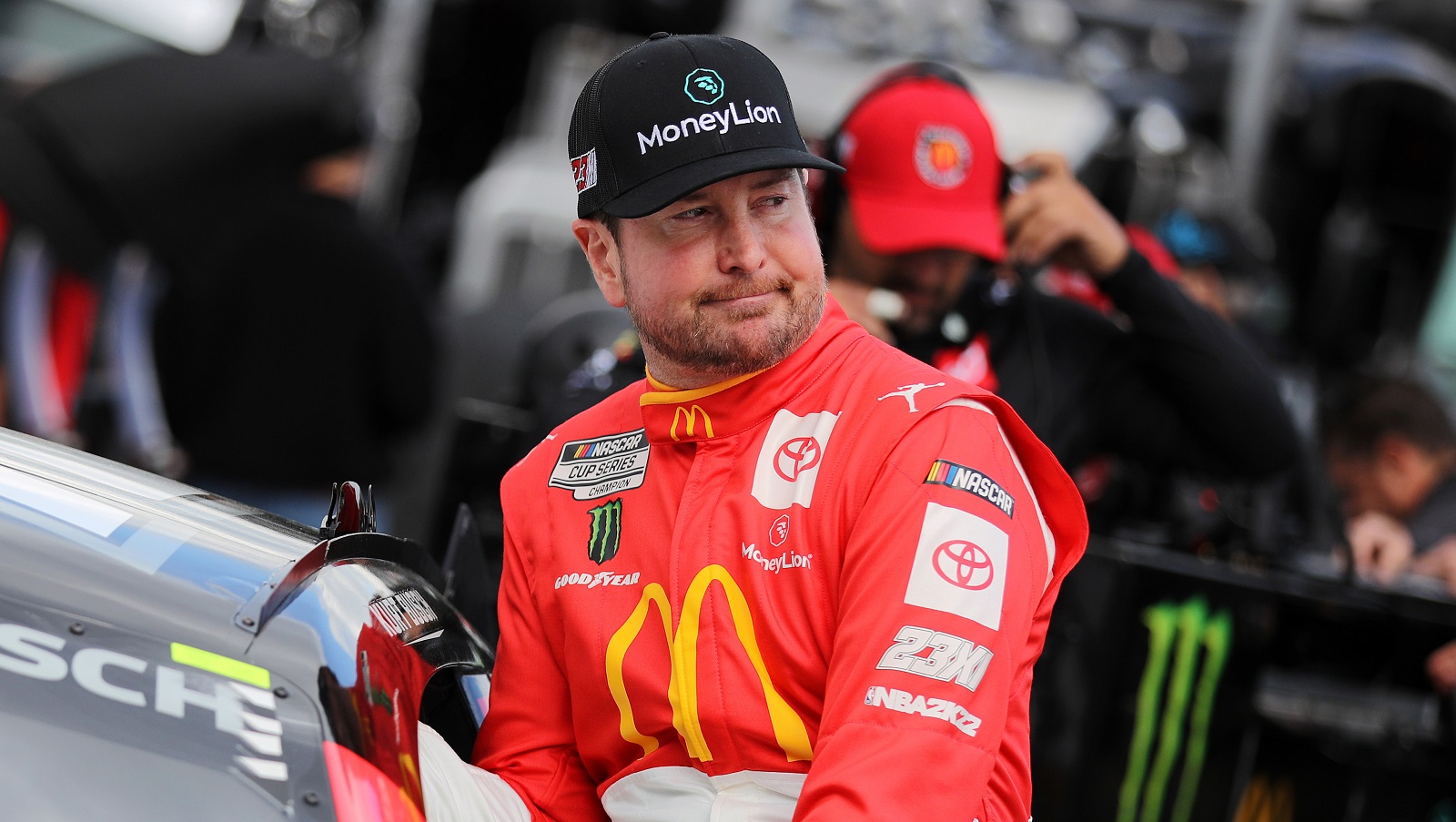 Kurt Busch Channeling John Belushi Might Just Save 23XI Racing's Disappointing Season
Denny Hamlin tore into the 23XI Racing crew after Richmond, then Kurt Busch stepped in to boost morale and rally at Martinsville.
It's apparent that Bubba Wallace isn't getting into the NASCAR Cup Series playoffs without winning a race, likely at Talladega or Daytona. Kurt Busch, his 23XI Racing teammate, has slightly better prospects since he's been running competitively most weeks and can squeeze in on points if necessary.
If either lands in the 16-car postseason, then we should probably look back on this week as the turning point. Denny Hamlin delivered the tongue-lashing that should have caused everyone at 23XI to redouble their efforts. And then Busch delivered the moment of levity fostering an us-against-the-world mentality that could prove beneficial over the remainder of the season.
Denny Hamlin fired a warning shot at the Bubba Wallace and Kurt Busch teams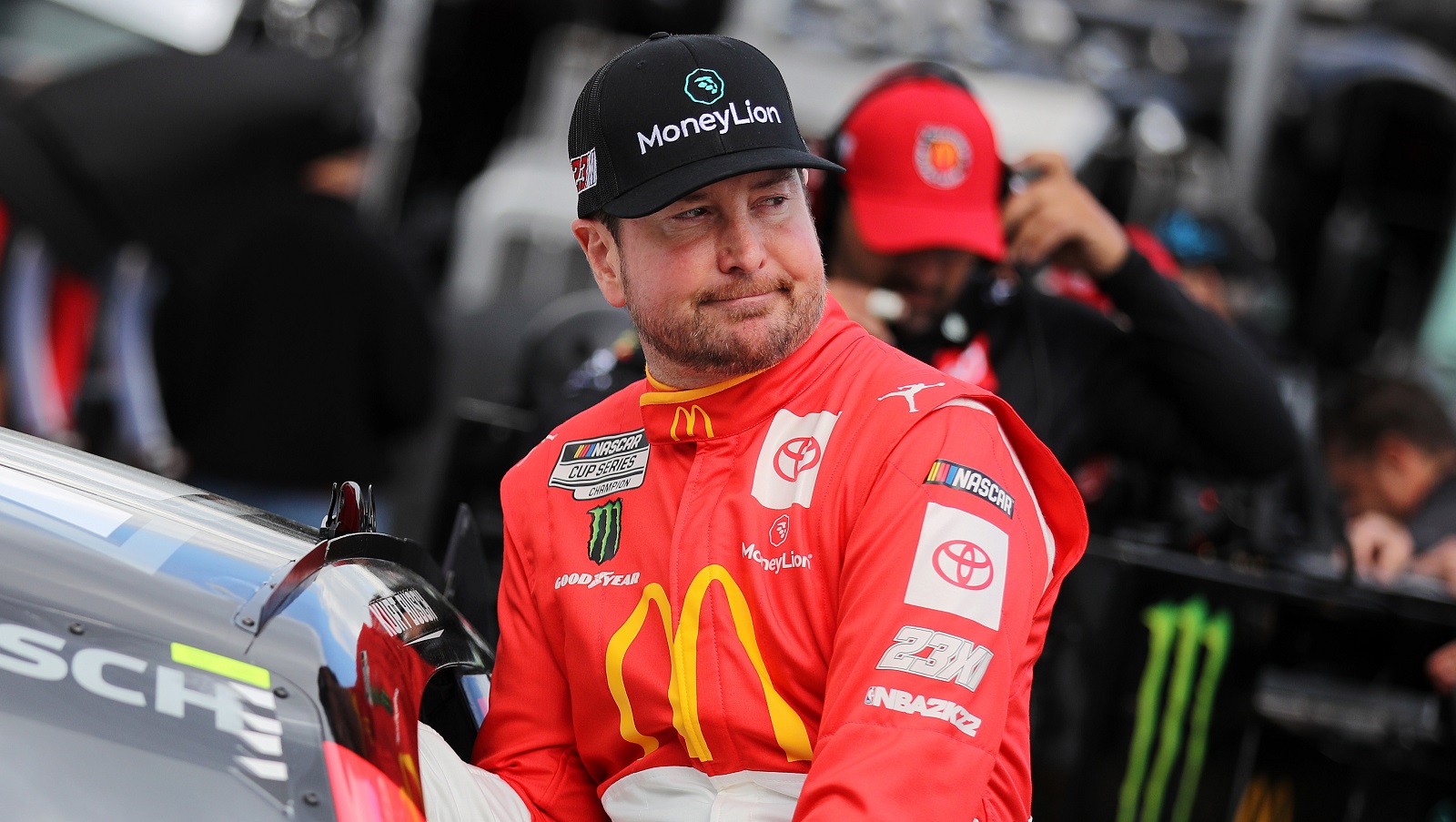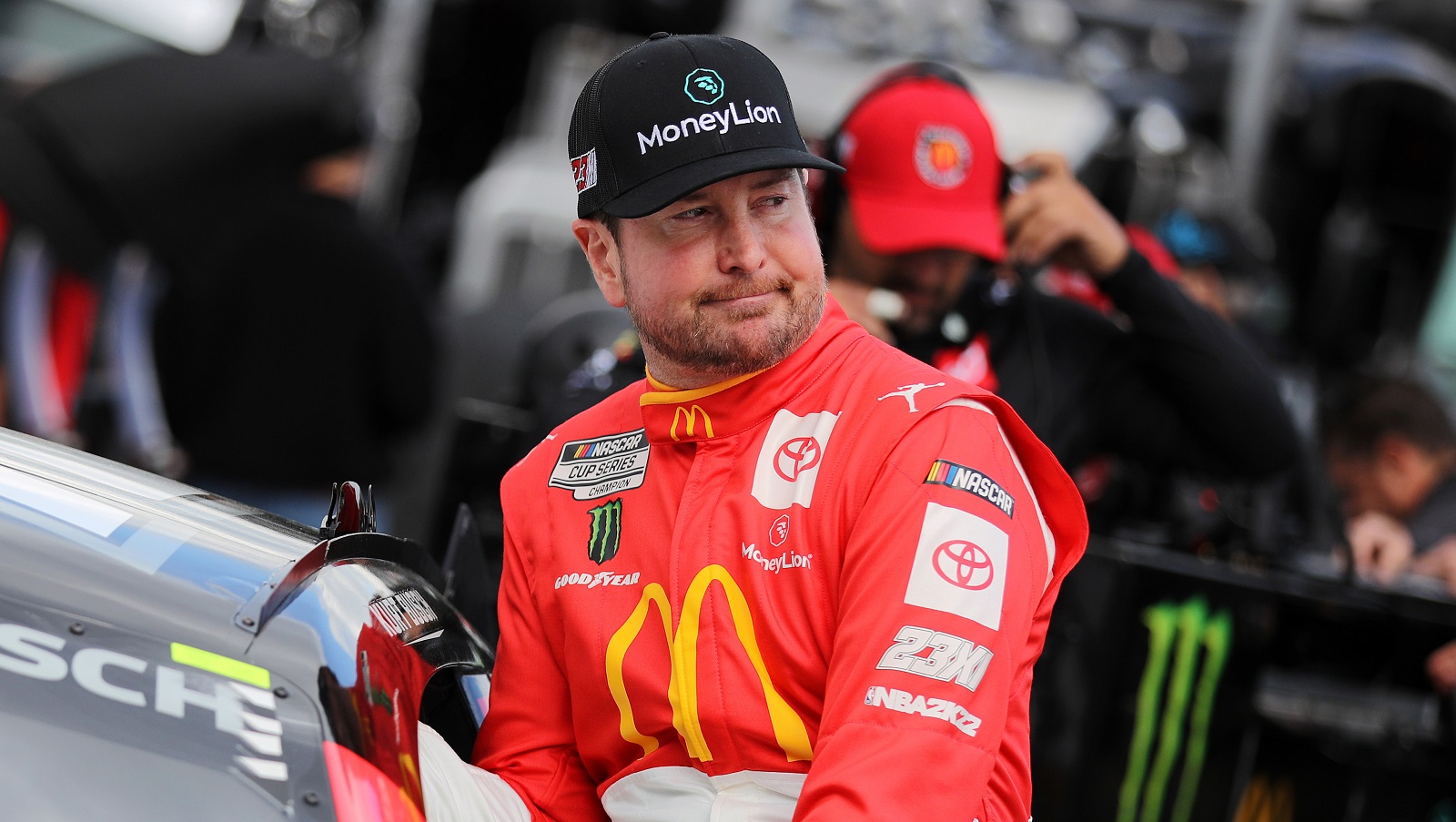 Kurt Busch came into Martinsville 18th in NASCAR Cup Series points, four spots better than fellow 23XI driver Bubba Wallace. Neither car had finished better than 26th at either Circuit of the Americas or Richmond, and Denny Hamlin had seen enough.
Hamlin was having a miserable season himself until winning at Richmond. That was a boost for Joe Gibbs Racing, the team he drives for, but it didn't do much for 23XI, where he has an ownership stake. JGR and 23XI are the only Toyota teams in the Cup Series, and the manufacturer's racing division is working feverishly to catch up to Chevrolet and Ford in figuring out the Next Gen car,
Though cognizant of a decent start to the season by Wallace, in his second season at 23XI, and Busch, a veteran in his first year with the team, Hamlin went off on the organization.
"Just trying to stop the bleeding there. … The win was really exciting until you get out of the car and you look down the pylon and say, 'What the f***?' What's going on? It's agitating. It's different things on different teams. It's just a two-week slump we got to get out of. We're trying to address all the issues that there is."

Denny Hamlin
Back-to-back mishaps likely would have led to renewed effort anyway
Bubba Wallace's day at COTA ended with a wheel coming off the No. 23 Toyota. As situations go under NASCAR safety standards, that's close to as bad as it gets because of the risk of a tire heading in the direction of workers or fans. As was the case with other teams experiencing the issue, the glitch cost Wallace the services of his crew chief and two crew members for four weeks.
Busch's issue was more frustrating. A mechanical failure just minutes into the Richmond race forced the No. 45 team to take the car behind the wall for 100 laps. It's conceivably something that should have been discovered and resolved before the race started, but it was still a 1-in-10,000 type of misfortune falling under the heading of "when it rains, it pours," especially because there was a new sponsor on the car.
Hamlin said he hoped they could "look back on this two months from now and say it's just a little bump in the road. Certainly, it's not acceptable by any means."
The tongue-lashing had to be a blow to morale for the 23XI Racing crews even as they recognized Hamlin was right about it being unacceptable.
Kurt Busch channeled John Belushi to lift spirits at 23XI Racing
Kurt Busch has been driving in the NASCAR Cup Series since 2000, so there's hardly a situation he hasn't witnessed, up to and including the death of Dale Earnhardt at the end of a race. After 23XI Racing co-owner Denny Hamlin ripped into the team over recent shortcomings, Busch went into action.
Recalling the scene in Animal House in which John Belushi rallied his fraternity brothers into action after their expulsion, Busch had his face superimposed on Belushi's character and shared the clip.
Unlike Belushi's character, Busch presumably knew it wasn't the Germans who bombed Pearl Harbor. But he also knew the value of humor and of getting teammates to rally behind a cause. His bit of work was nothing short of  inspirational.
"There are moments of seriousness on the facts," Busch said before the Martinsville race, according to NBC Sports. "Then there's the group rally moment, which I posted on social media for my guys of a fun, humorous, self-deprecating approach, but then the next day I'm at the shop working out with the guys during lunch break and pushing through the tough spots."
Bubba Wallace only finished 16th at Martinsville, but it was still the No. 23 car's third-best showing. Meanwhile, Busch drove the No. 45 Toyota to sixth place, moving up two places to 16th in points.
There are 18 races left to qualify for the playoffs, but it's a start.
Like Sportscasting on Facebook. Follow us on Twitter @sportscasting19.