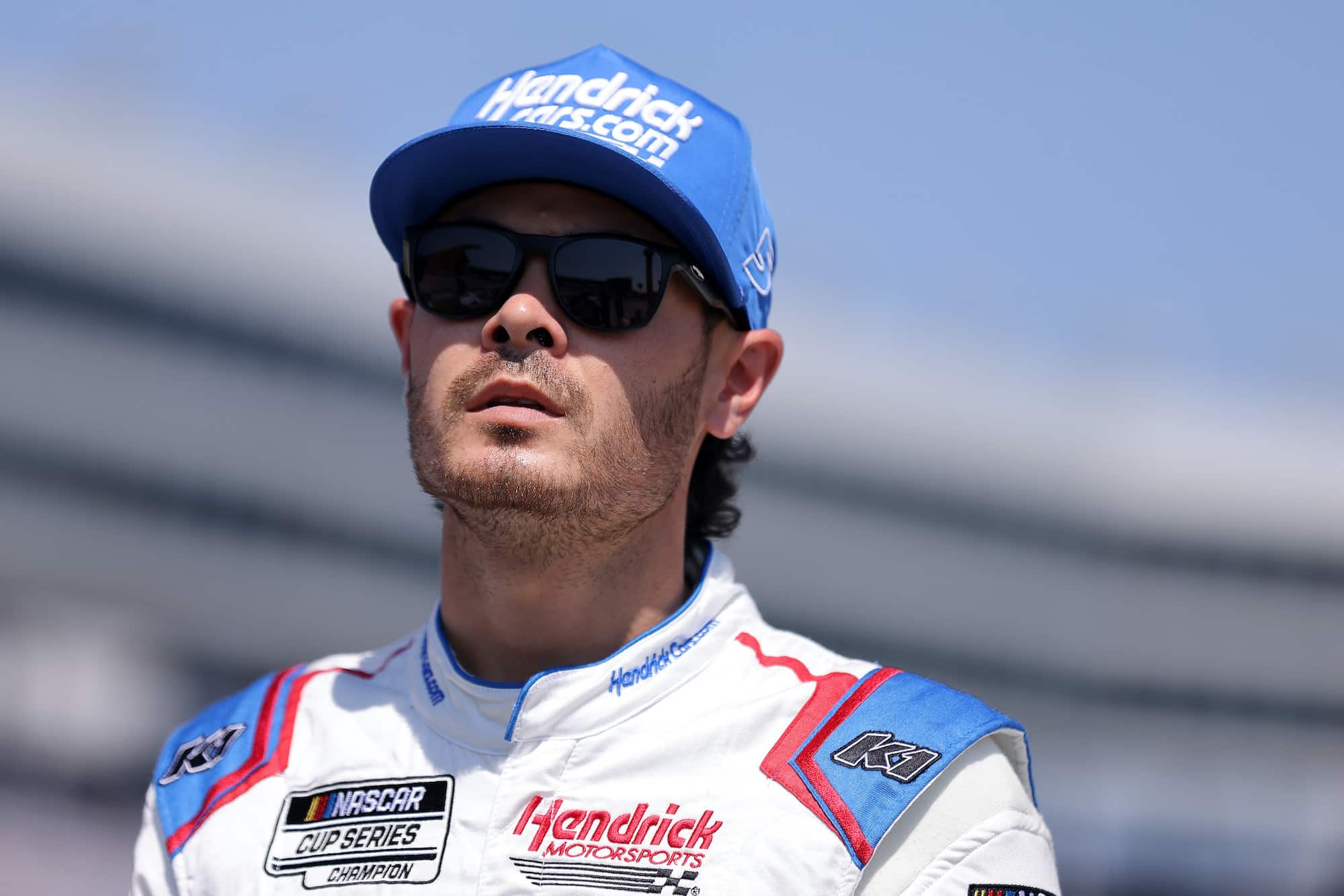 Kyle Larson Offers Harsh Criticism of NASCAR and Joins Chase Elliott in Calling Out Sanctioning Body for Taking Step Backward in Safety With Next Gen Car
Kyle Larson echoed HMS teammate Chase Elliott's remarks earlier this week and harshly criticized NASCAR for taking a step backward in safety with the Next Gen car.
Kyle Larson finished ninth last Sunday in the Round of 12 Playoff race at Texas Motor Speedway. He avoided the fate of two of his Hendrick Motorsports teammates, Chase Elliott and Alex Bowman, who, like many others in the race, suffered tire issues and crashed. 
This weekend at Talladega and just a couple of days after it was announced Bowman would not race on Sunday due to a concussion suffered in his accident, the reigning Cup champion visited with reporters and didn't hold back his thoughts on safety concerns with the Next Gen car, and he echoed what the 2020 champion said a few days earlier about taking a step backward. 
Kyle Larson finishes ninth at Texas while pair of teammates crash due to tire issues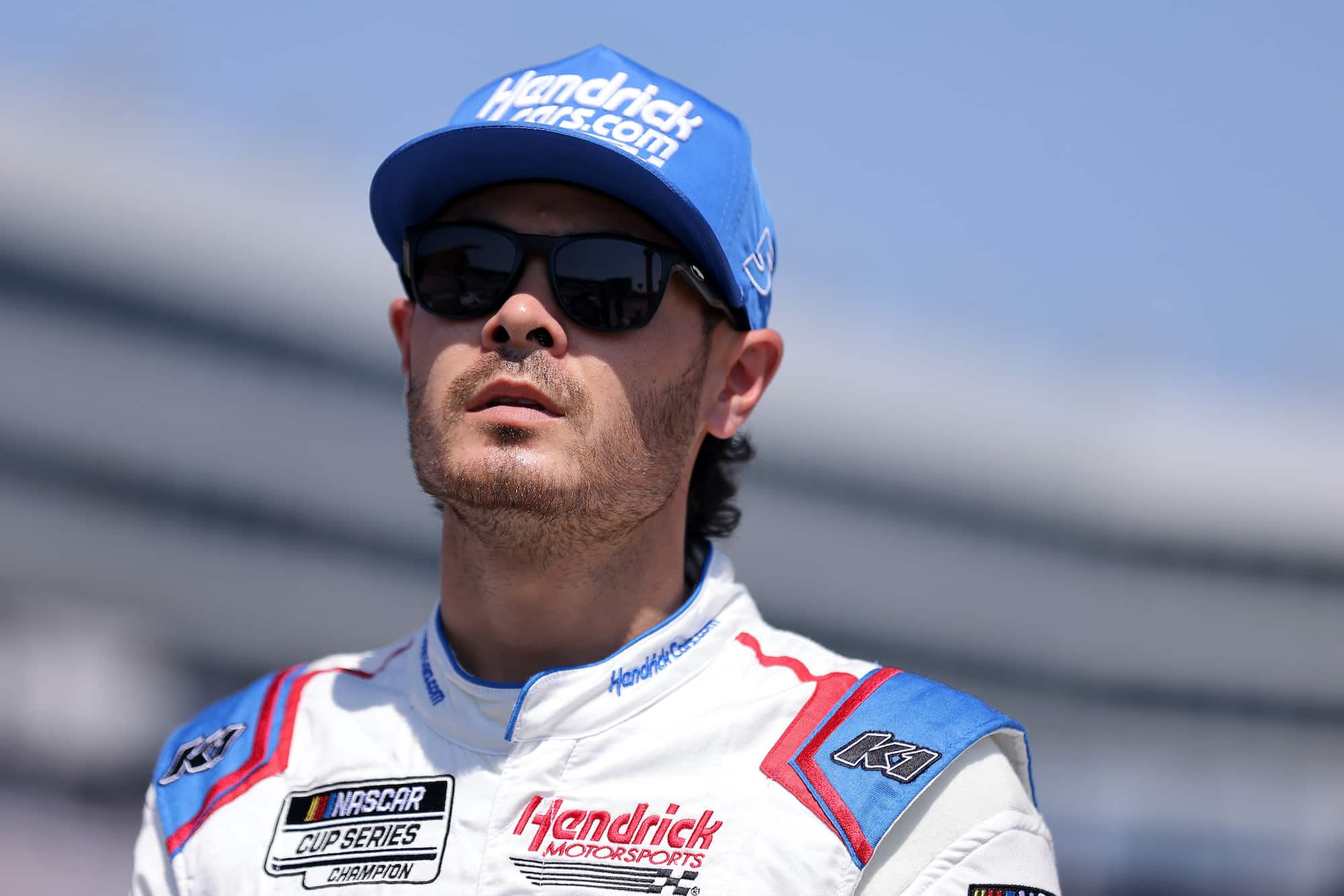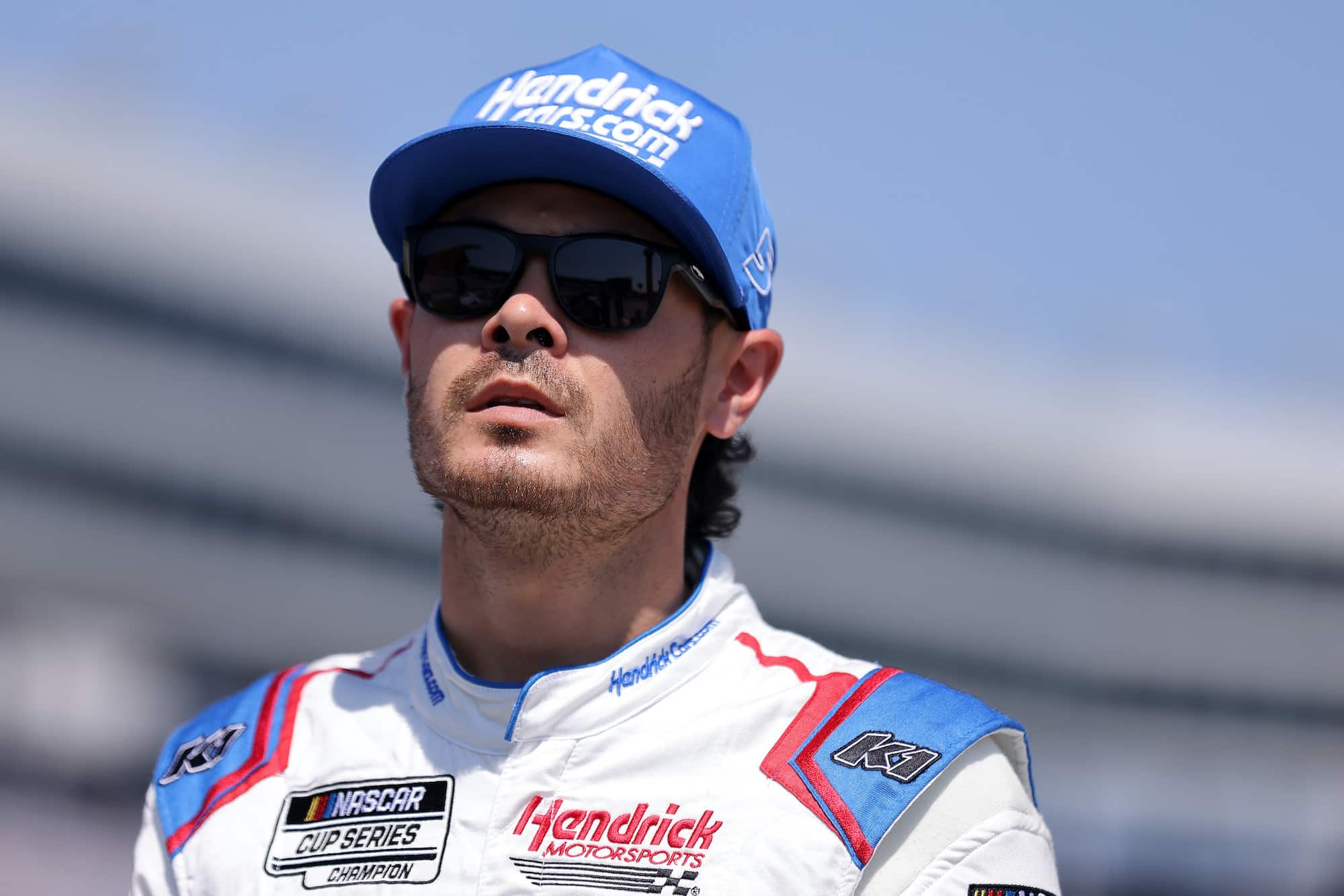 The score sheet from the race at Texas will show Kyle Larson finished ninth, sandwiched in between his HMS teammates, with William Byron finishing ahead of him in seventh and Alex Bowman and Chase Elliott finishing behind, in 29th and 32nd, respectively. 
It was a tale of two performances for the Nos. 9 and 48 cars. 
Bowman was one of the first drivers to suffer from tire issues and, on lap 98, blew a tire and backed into the outside wall coming out of Turn 4. He returned to the race and finished five laps down. 
Elliott, on the other hand, was in the lead just past the halfway point of the race when he suffered a blown tire and hit the outside wall hard before his car caught on fire. He turned left and pulled down into the infield grass, where he hurriedly exited his burning vehicle. 
Larson offers harsh words about NASCAR taking step backward in safety
Larson and the rest of the Cup Series drivers were understandably unnerved this week with the news on Thursday that Bowman would miss the Talladega race after suffering a concussion at Texas. It's bad enough that one driver misses a race due to such an injury, but, unfortunately, the 29-year-old joins 23XI Racing driver Kurt Busch, who has been sidelined from a concussion since he backed into the wall during qualifying at Pocono back in July, or 11 races ago.
On Saturday, Larson met with reporters at Talladega, and not surprisingly, with Bowman's absence, he was asked about the incident and the overall safety of the cars.  
"All of racing has trended to try and make their stuff safer and not that NASCAR didn't with this car but it's definitely not as safe as the previous years of cars," Larson bluntly admitted. "That's concerning that we went backward instead of forward on the safety side of things. It is a bit odd that I feel more unsafe in a Cup car than in a sprint car at this point. Not good. 
"Now, looking at all the resources that NASCAR does have and we've gone backwards, as far as safety concerns go, that's very concerning and very surprising, too. They saw the data and saw the rear impacts were a lot worse than the previous car, yet we still rushed this car into production and went racing with it."
Chase Elliott offered similar criticism earlier this week
Interestingly, Larson's harsh words about NASCAR taking a step backward were similar to what Elliott suggested just a few days earlier on Twitter in response to a tweet from Trackhouse Racing co-owner Justin Marks.
"This new car is the most radical change in the history of @NASCAR – perfecting its performance and safety is going to be a process," Marks tweeted. "We cannot assume perfection right out of the gates. This comes from an owner whose parts expense is an order of magnitude more than budgeted."
"With the experience and knowledge gained since 1948 and the technology we have in 2022… we should never take steps backwards in any area with a new design," Elliott responded. 
HMS drivers are not typically known for making such comments. They typically let their on-track performance do the talking. But this week, the impact has hit closer to home with their teammate. And now they feel compelled to speak out. Hopefully, NASCAR is listening.
Like Sportscasting on Facebook. Follow us on Twitter @sportscasting19 and subscribe to our YouTube channel.