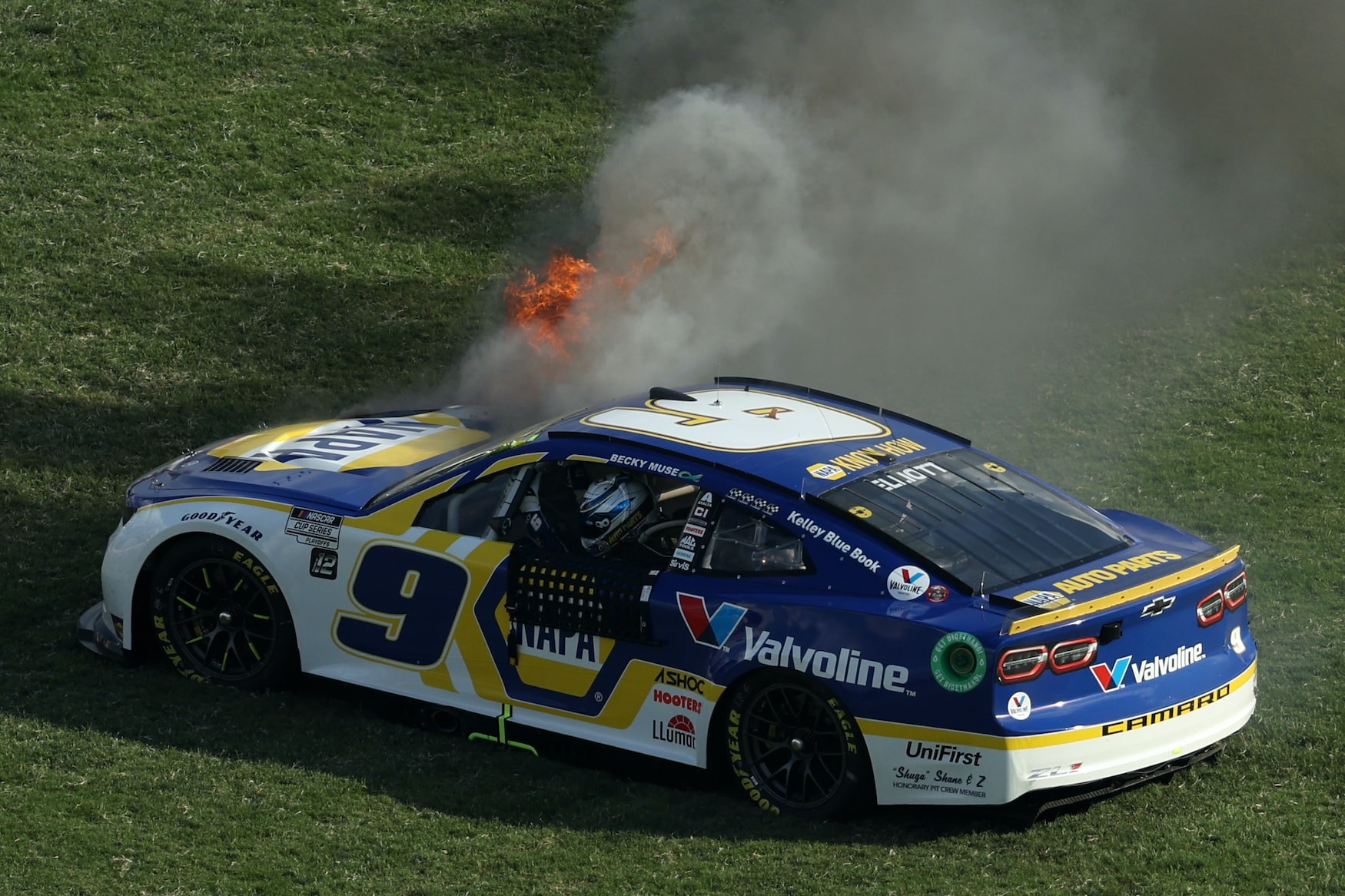 Chase Elliott Responds to Justin Marks on Twitter and Speaks Out in a Way That NASCAR Isn't Going to Like 
Chase Elliott replied to a tweet by Justin Marks this week and his comments won't be well received by top NASCAR officials.
Chase Elliott isn't known for offering harsh critiques. Look no further than his postrace remarks last month at Watkins Glen after his teammate Kyle Larson moved him on a restart and went on to win the race. That's why the 26-year-old's comments last week on SiriusXM NASCAR Radio harshly criticizing Texas Motor Speedway caught many by surprise. Apparently, he was just getting warmed up.
This week, after being one of multiple drivers who fell victim to a blown tire on the 1.5-mile track, the Hendrick Motorsports driver responded to a tweet by Trackhouse Racing co-owner Justin Marks, who suggested no one should be surprised by issues with the Gen 7 car because it's all part of a process. Elliott weighed in and didn't mince words.
Chase Elliott wrecks at Texas
Chase Elliott held the lead at the halfway point of the Cup Series race at Texas. On lap 183, that all came to a crashing end when the No. 9 car blew a right-rear tire in Turn 4 and slammed hard into the outside wall. Christopher Bell had the same thing happen earlier in the race.
After getting off the wall, Elliott limped across the start-finish line with flames starting to roll out of the right front of the car. Moments later, with the fire growing, Elliott pulled down into the infield grass, parked his car, and got out. 
In that single incident, the 2020 Cup champion experienced two issues that have been a recurring theme this year — blown tires and fires. 
Following his visit to the infield care center, Elliott talked with the media and addressed the tire concerns. 
"I'm not sure that Goodyear is at fault," Elliott said. "Goodyear always takes the black eye, but they're put in a really tough position by NASCAR to build a tire that can survive these types of racetracks with this car. I wouldn't blame Goodyear."
Elliott responds to Justin Marks and calls out NASCAR 
Elliott suggesting NASCAR puts Goodyear in a tough position was an eye-opening comment, revealing what he thinks about the situation and, more importantly, who is to blame. A day later, the HMS driver delivered additional criticism of the sanctioning body via a response to a tweet by Trackhouse Racing co-owner Justin Marks.  
"This new car is the most radical change in the history of @NASCAR – perfecting its performance and safety is going to be a process," Marks tweeted. "We cannot assume perfection right out of the gates. This comes from an owner whose parts expense is an order of magnitude more than budgeted."
"With the experience and knowledge gained since 1948 and the technology we have in 2022… we should never take steps backwards in any area with a new design," Elliott responded. 
"I don't necessarily disagree," Marks replied. "I think a perfected product right out of the gates is still a bit of a tall order. I think the true test is going to be what we do now." 
What is being done now?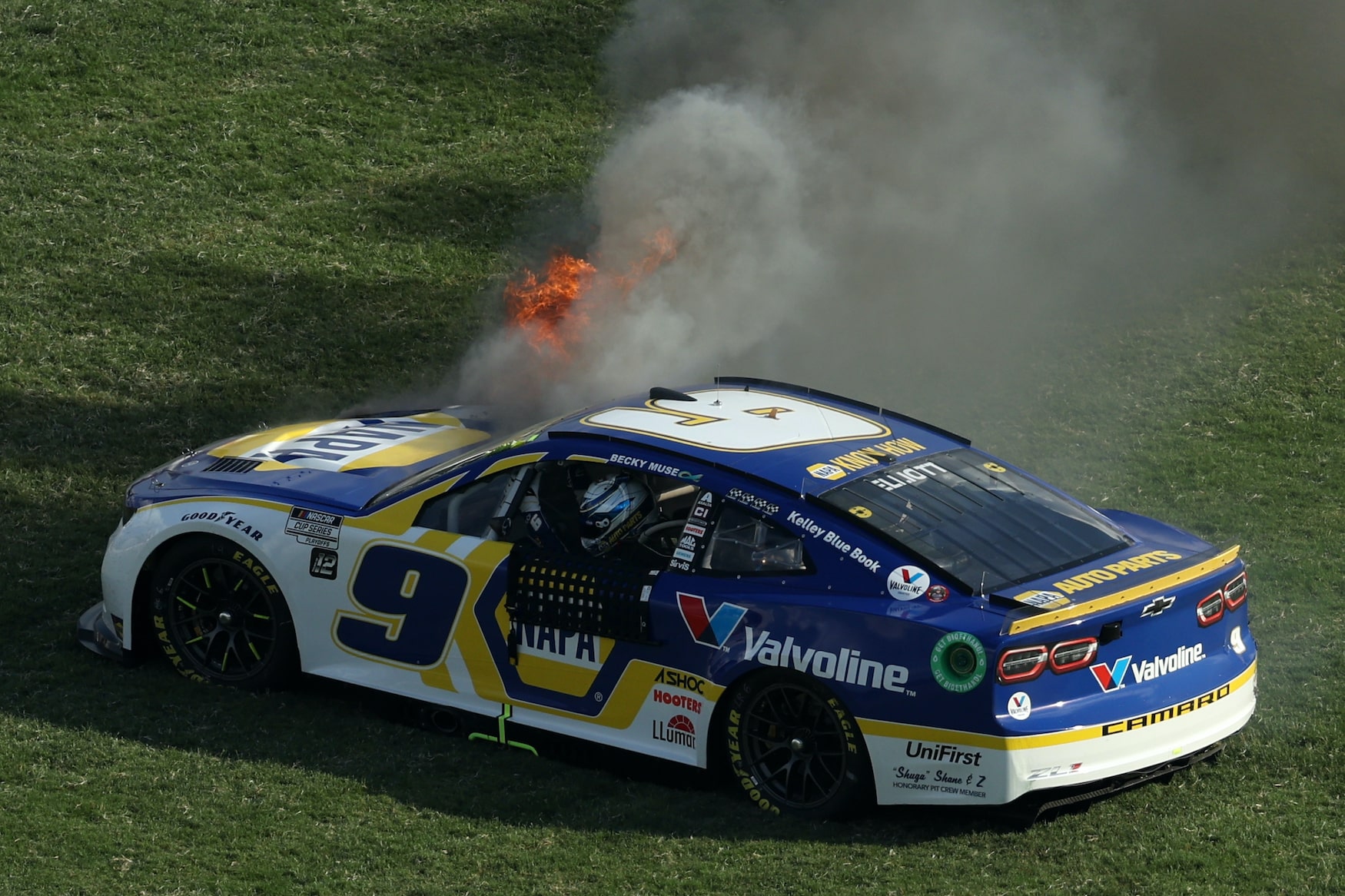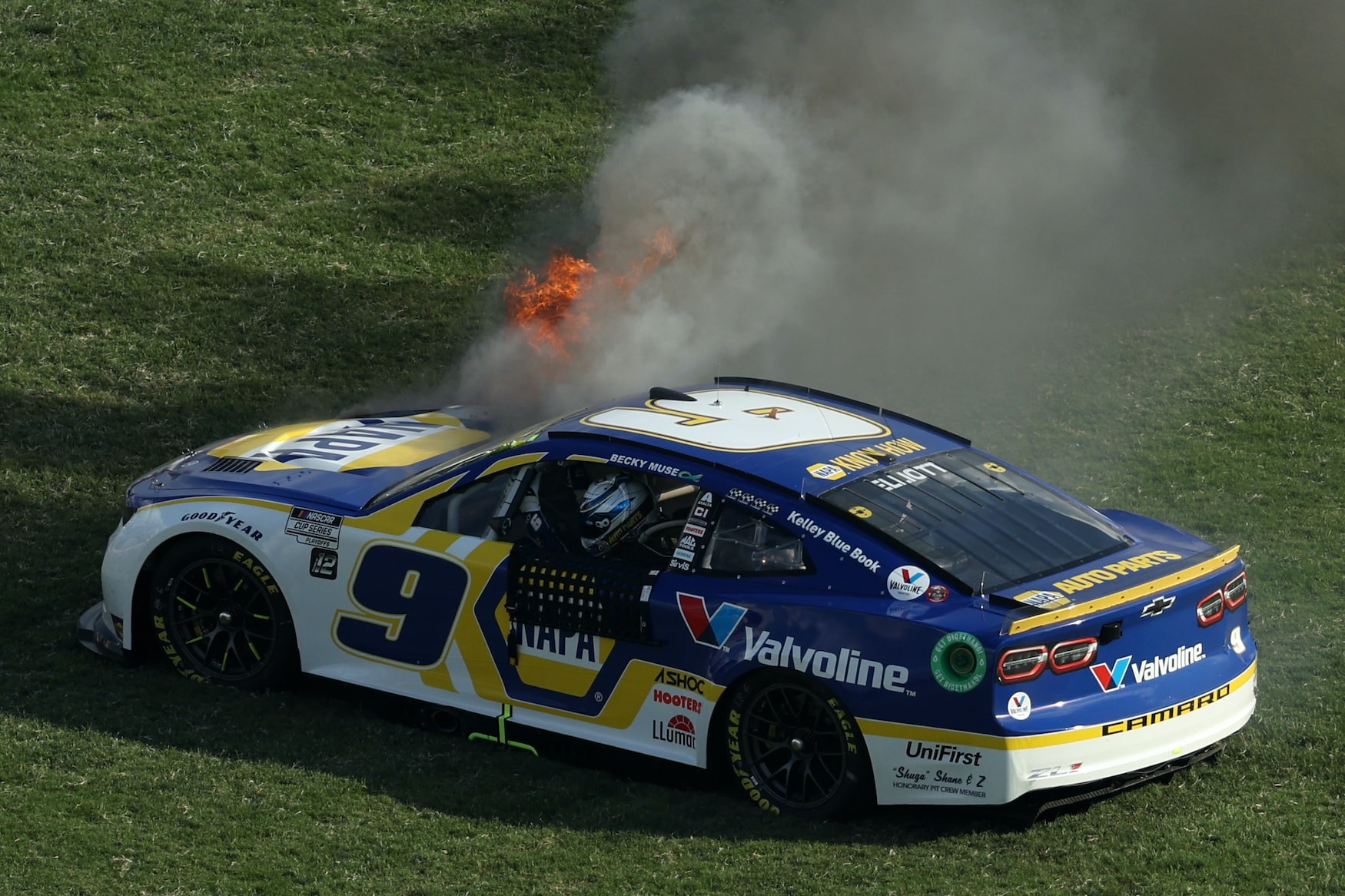 Elliott's response to Marks implies that the new design of the Gen 7 car has taken a step back in at least one area. You'd be hard-pressed to find another driver in the garage who disagrees with that sentiment. 
All year long, drivers, including Joey Logano, Kevin Harvick, and Denny Hamlin, have repeatedly insisted on how impacts in the new car are more intense. Kurt Busch missed his 10th race this past weekend at Texas due to a concussion sustained at an accident at Pocono.
Harvick has been particularly vocal on the subject, but ramped up the intensity and frequency of his remarks after his car caught on fire at Darlington. And there's yet another issue where the new car has taken a step back. Fires have been a rarity in recent years. There have been at least a half-dozen this year, including Elliott's on Sunday. 
That's precisely why the typically reserved HMS driver is speaking out. These aren't just any issues that are taking steps backward, but safety issues. The drivers are understandably concerned about their well-being when they strap into these cars this year because they've consistently heard and personally experienced the negative effects of these steps backward. 
With the sport's most popular driver becoming more vocal, it might inspire other drivers to follow his lead and also start speaking out. The louder the voices grow, the harder it will be for NASCAR to ignore the issues. And hopefully, it will prompt real solutions to address these issues and the drivers can go back to doing what they do best and that's putting on a show on Sundays.
Like Sportscasting on Facebook. Follow us on Twitter @sportscasting19 and subscribe to our YouTube channel.