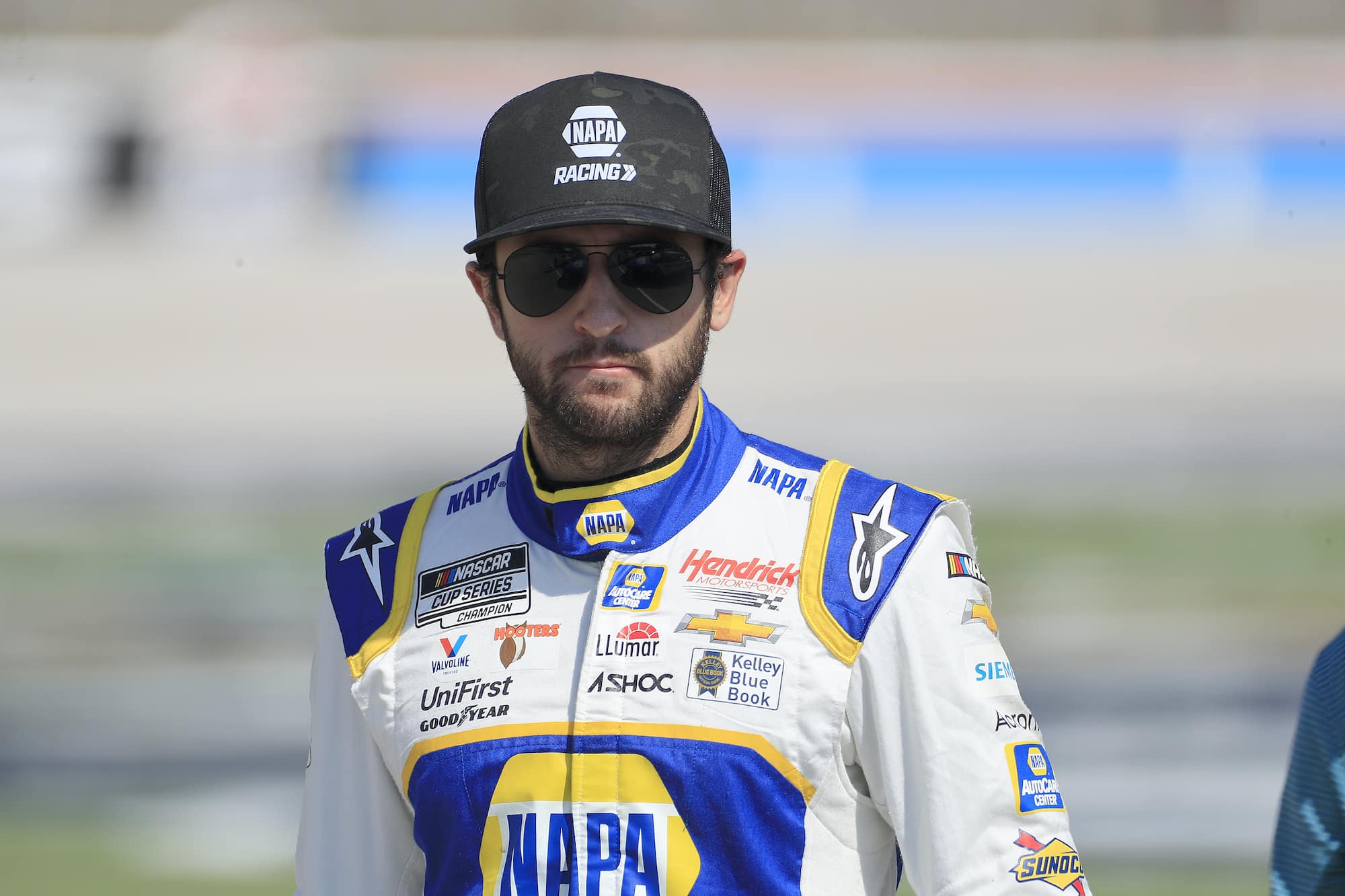 Chase Elliott Doesn't Hold Back on What He Thinks About Racing Texas Motor Speedway
Chase Elliott didn't hold back when asked what he thinks about racing on Texas Motor Speedway.
Chase Elliott isn't known for making a lot of noise. The Hendrick Motorsports driver is typically reserved and lets his performance do the talking. Interestingly, before this weekend's race at Texas, the 2020 Cup Series champion visited with SiriusXM NASCAR Radio, talked about the race, and didn't hold back when talking about the track. 
Chase Elliott found moderate success at Texas
While Chase Elliott recorded his first-ever Xfinity Series win at Texas Motor Speedway in 2014, he hasn't replicated that same success on the 1.5-mile track in his Cup career. That doesn't mean he's not had some solid performances. 
In 11 races, he's earned six top-10 finishes with a couple of top 5s. Last year he finished seventh in the fall race and ended a streak of four races where he had finished outside of the top 10. 
Elliott doesn't hold back what he thinks about Texas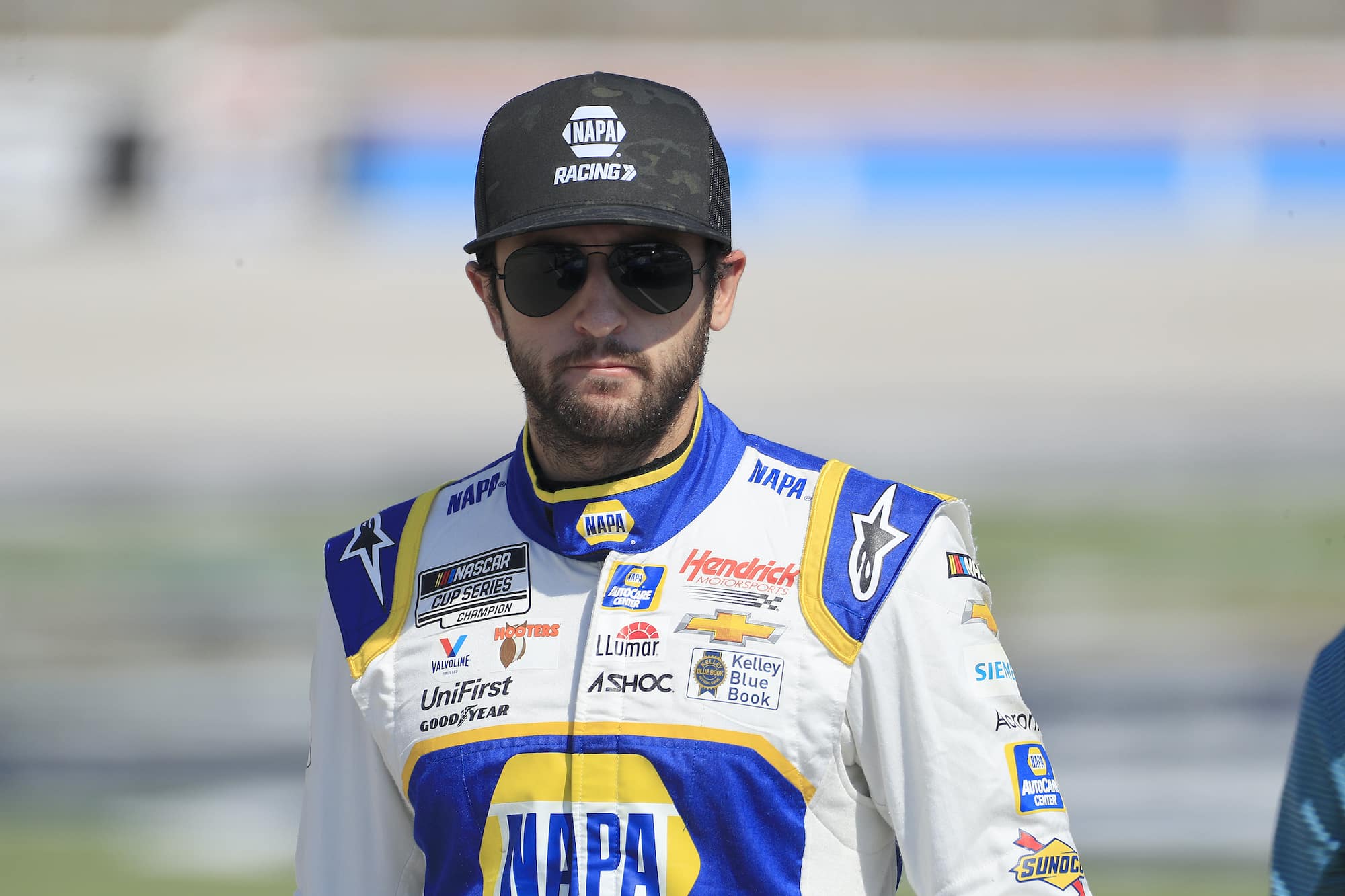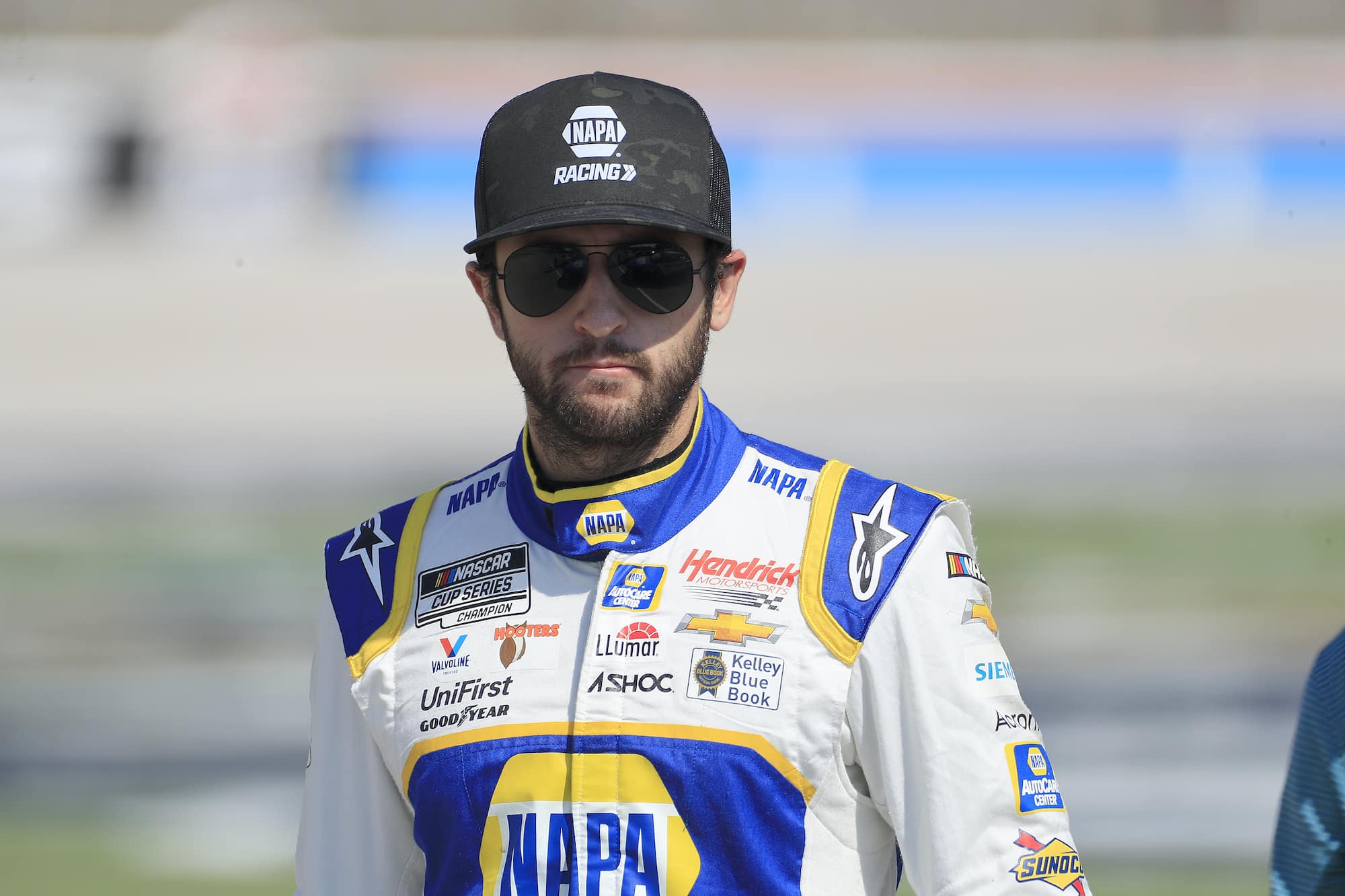 This week Elliott appeared as a guest on SiriusXM NASCAR Radio where he talked with Claire B. Lang about the first Round of 12 playoff race in the Lone Star State. The 26-year-old didn't hold back.
"It's been a challenge there for years. I don't feel like anything is new," Elliott said. "That's just Texas, in my opinion. I'd love to go have a good run. It's always good to start a round and kind of get off on the right foot. I think a good run there would be a great way to do that. 
"As much as I hate going there, I still think we can go win. We got to put a good weekend together and execute a solid day. I think if we do that we'll have just as good a shot as a lot of people to win."
Lang followed up with the driver after his remark about hating to go there, suggesting it was uncharacteristic of him to admit he's not a fan of a specific track. 
"I guess things change. I don't know," he curtly replied. "Definitely think we have a shot to win. As much as I don't like the race track, and think they kind of ruined it, I still think we can go have a good run."
Rumored changes, including Atlanta 2.0, and Joey Logano not a fan
With Texas already losing the All-Star Race in 2023 to North Wilkesboro Speedway, speculation is ramping up about the future of the track. One rumor is the possibility of transforming the circuit into something similar to the reconfigured Atlanta. Both races proved entertaining this season, but drivers have repeatedly maintained it's just another superspeedway, and they don't think the schedule needs more of those tracks. 
Before Sunday's race, Joey Logano was asked about the possibility of Texas becoming Atlanta 2.0, and the Team Penske driver didn't mince words. 
"I hope that doesn't happen," he said. "I really do. I think that's the wrong move. I don't think that would be any better than what we got. Anything but that."
It's a consensus. Texas needs to change. No one knows the answer yet. The only thing we do know is the drivers definitely don't want another superspeedway.
Like Sportscasting on Facebook. Follow us on Twitter @sportscasting19 and subscribe to our YouTube channel.