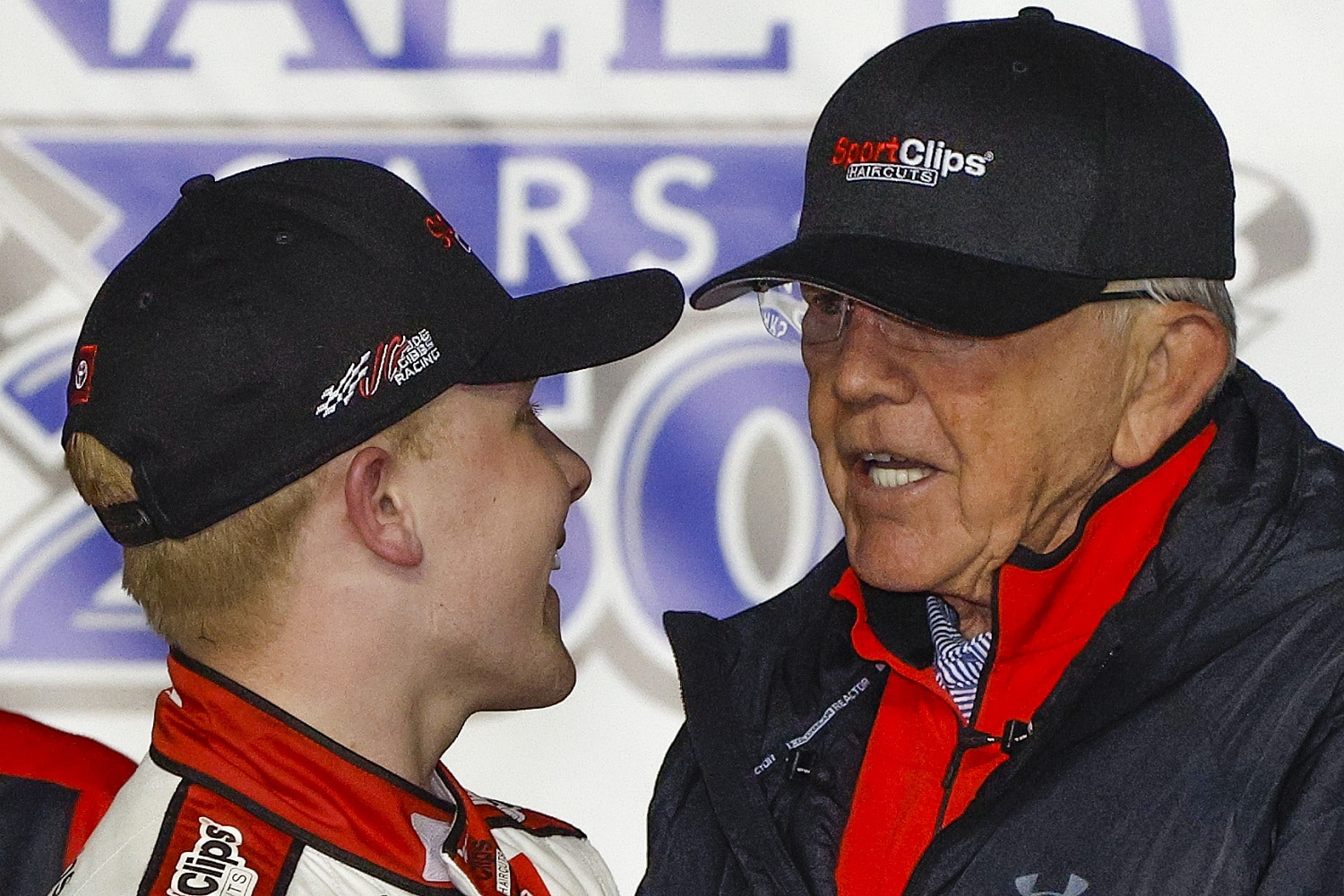 Joe Gibbs Racing Has Genuine Reasons for Optimism Entering 2023
Joe Gibbs Racing has filled out its 2023 rosters and left two distractions behind, setting the table for a potentially big year.
For all the challenges Joe Gibbs faced during the 2022 NASCAR season, the tragic death of his Coy Gibbs is the one that can't be overcome. While a father cannot replace a son, the NASCAR and NFL Hall of Famer has put behind him the challenges that dogged Joe Gibbs Racing this season.
It sets the team up for a strong year.
Joe Gibbs Racing's Xfinity Series team is in great shape for 2023
Joe Gibbs Racing will once again go with two full-time drivers plus an "all-star" car, but the lineup is new because 2022 champion Ty Gibbs is moving up to the Cup Series team, and Brandon Jones has left for JR Motorsports. A year earlier, Daniel Hemric did both by winning the title and leaving for another team.
Jones had announced his departure before Gibbs unceremoniously dumped him at Martinsville, likely costing him a spot in the Championship 4. Gibbs' move to the top series became inevitable after the Xfinity title and the experience he picked up filling in for Kurt Busch at 23XI Racing for nearly half a season.
In their place, JGR lined up John Hunter Nemechek and Sammy Smith as the full-time drivers.
Nemechek, who ran a limited schedule with JRG and Sam Hunt Racing in addition to his full-time gig in the truck series for Kyle Busch Motorsports, will take the No. 20 Toyota. He has won 13 truck series races and two in the Xfinity Series. He also spent the entire 2020 season in the Cup Series, and it's easy to forget that he's still just 25 years old.
One day before the Nemechek announcement, JGR revealed that two-time ARCA East champ Sammy Smith, 18, will drive the No. 18 Toyota. Smith competed in nine Xfinity races this season for JGR with a trio of top-10 finishes, including third place at Watkins Glen. His age and success thus far mean he can expect comparisons to Gibbs in 2023 and likely beyond.
"Sammy is a fantastic addition to our 2023 Xfinity lineup. He proved to have the passion and the talent to necessary to compete for wins in the races he ran for us in 2022," said Steve DeSouza, JGR's executive VP of Xfinity Series and driver development.
Ty Gibbs' Xfinity Series career probably isn't over
Not surprisingly, Joe Gibbs Racing will again field an Xfinity Series car in which multiple drivers will share time. However, the only announcement thus far has been that Ryan Truex will make six starts in the No. 19 Toyota after three results in the top seven in just five appearances last season.
Naturally, there is curiosity about who else will drive, with fans of former Daytona 500 champ Trevor Bayne eager to see him land more rides after seven top-10 finishes in just nine starts in 2022. Bayne drove with Devotion Nutrition sponsorships in those races, and there's been no word yet on a potential sequel.
Christopher Bell and Bubba Wallace (from 23XI Racing) also made a few starts last season, and it's possible that any or all the JGR Cup Series drivers could make appearances, especially to get the feel for road courses and certain challenging ovals.
Naturally, the greatest curiosity is about Ty Gibbs. Because he is not yet a Cup Series veteran, Gibbs could make as many as 21 Xfinity starts.  He'd undoubtedly be up to the challenge physically, but grandpa Joe Gibbs may be reluctant put him in the second-tier series too often because there's still a steep learning curb to tackle in the Cup Series.
Joe Gibbs Racing has a handle on its other challenges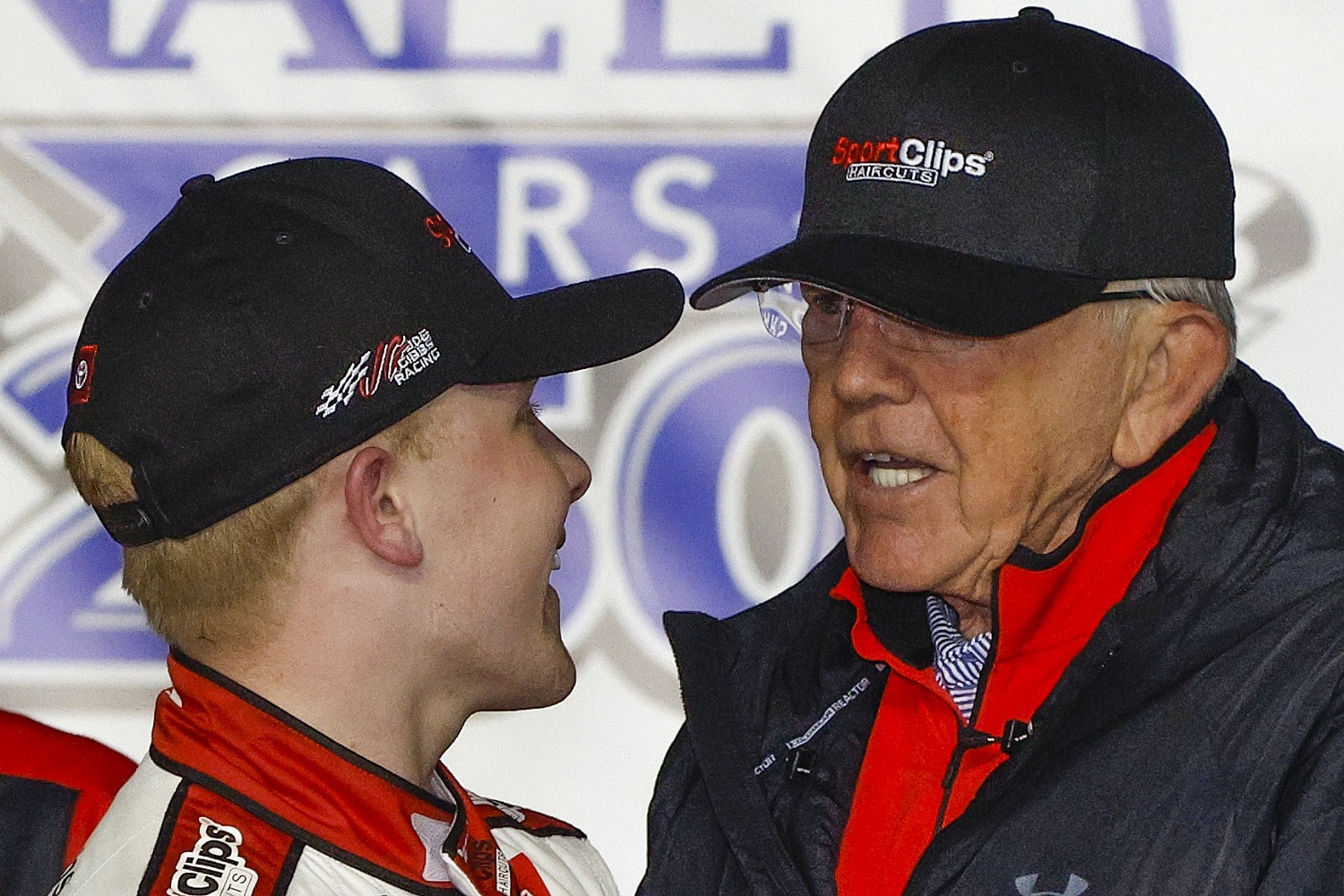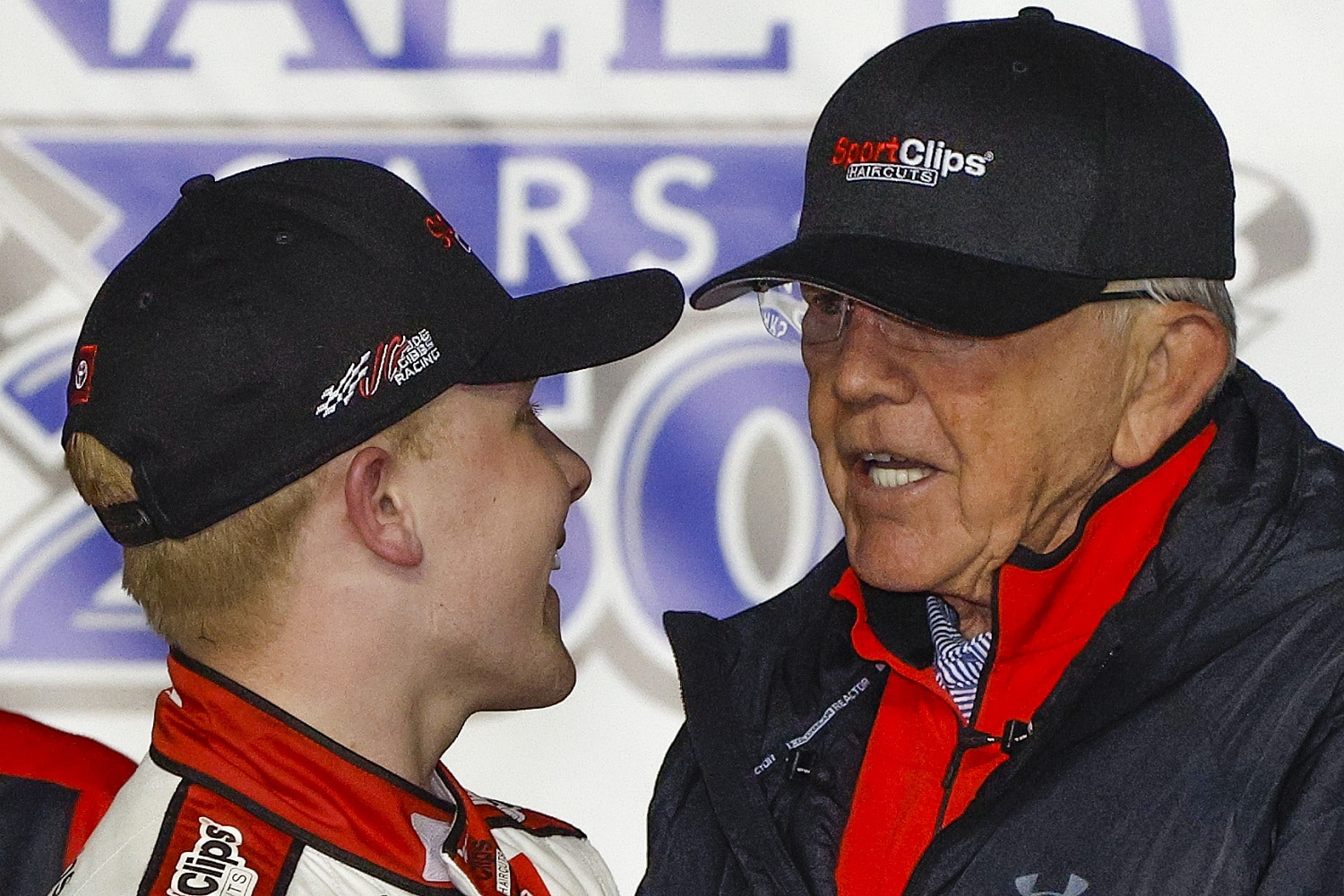 Team owner Joe Gibbs no longer has the Kyle Busch issue hanging over his head. With Busch moving on to Richard Childress Racing after the driver and owner could not strike deals over sponsorship and salary, Gibbs can turn his Cup Series focus to Denny Hamlin and Martin Truex Jr., veterans whose careers could be winding down in the next few seasons.
Christopher Bell, who got to the Championship 4, signed a contract extension last season, and Ty Gibbs steps in to replace Busch, establishing a foundation that could carry the team through the end of the decade and longer.
Additionally, 23XI Racing will start hiring and training the pit crews for Tyler Reddick and Bubba Wallace, meaning Joe Gibbs Racing can focus solely on staffing its own cars. That small step alone is sure to alleviate a lot of headaches that became a recurring theme in 2022.
With strong lineups in the Cup Series and Xfinity Series, no ongoing drama over Busch's status, and stable pit crew lineups, JGR is set up for a solid 2023 season.
Got a question or observation about racing? Sportscasting's John Moriello does a mailbag column each Friday. Write to him at [email protected].