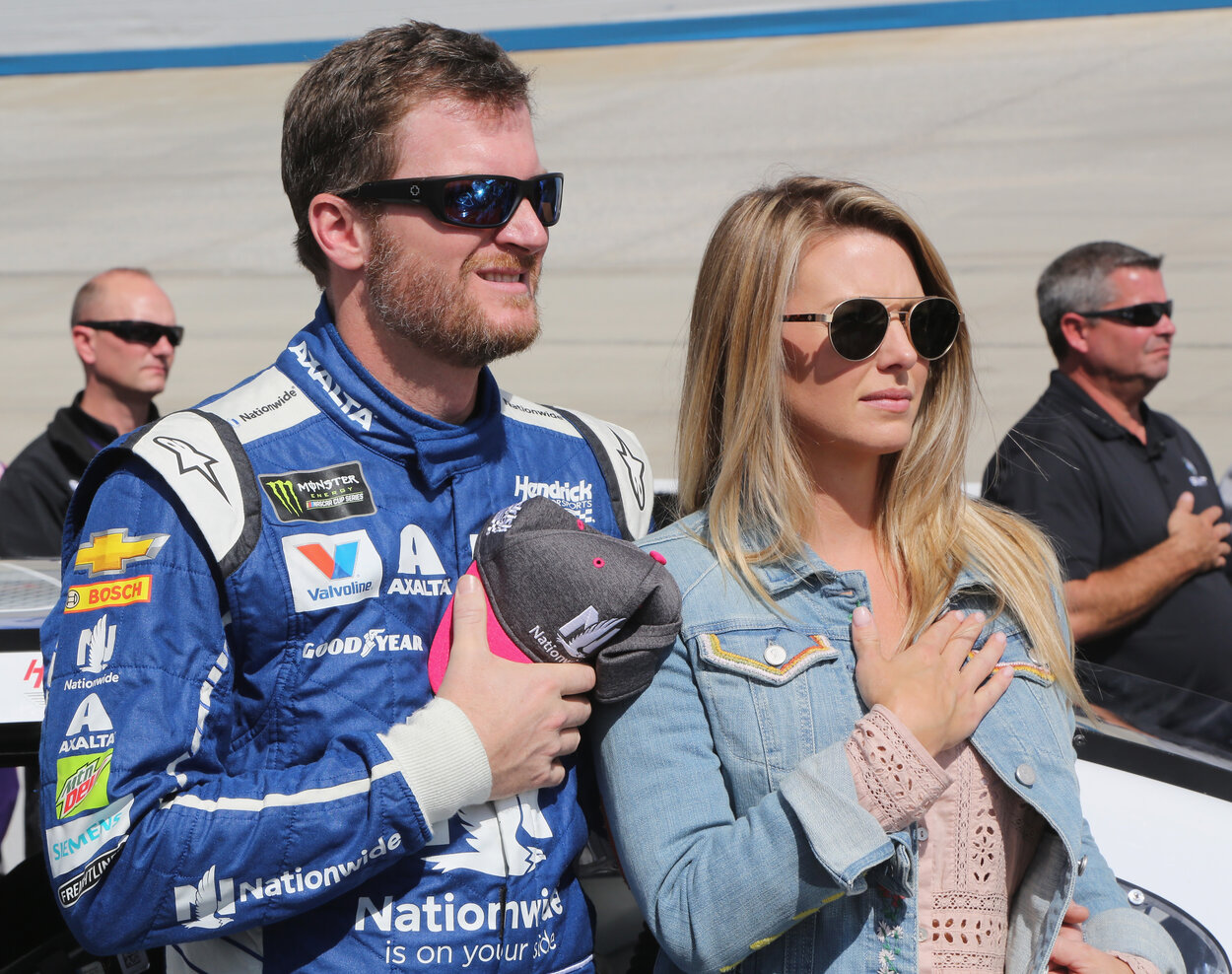 How Long Have Dale Earnhardt Jr. and His Wife, Amy Reimann, Been Married?
Dale Earnhardt Jr. and his wife, Amy, have spent his post-racing career building a family. How long have the two been married?
As he neared the end of his NASCAR career, Dale Earnhardt Jr. began preparing for a life outside of racing.
Things have changed dramatically since Earnhardt's final Cup Series race in November 2017. The son of Dale Earnhardt Sr. now has a family of his own, with a wife and two children who are happily supporting him in the next stage of his career.
Earnhardt's wife, Amy Reimann, has been by his side for a long time. Just how long have they been married?
Dale Earnhardt Jr. married Amy Reimann in 2016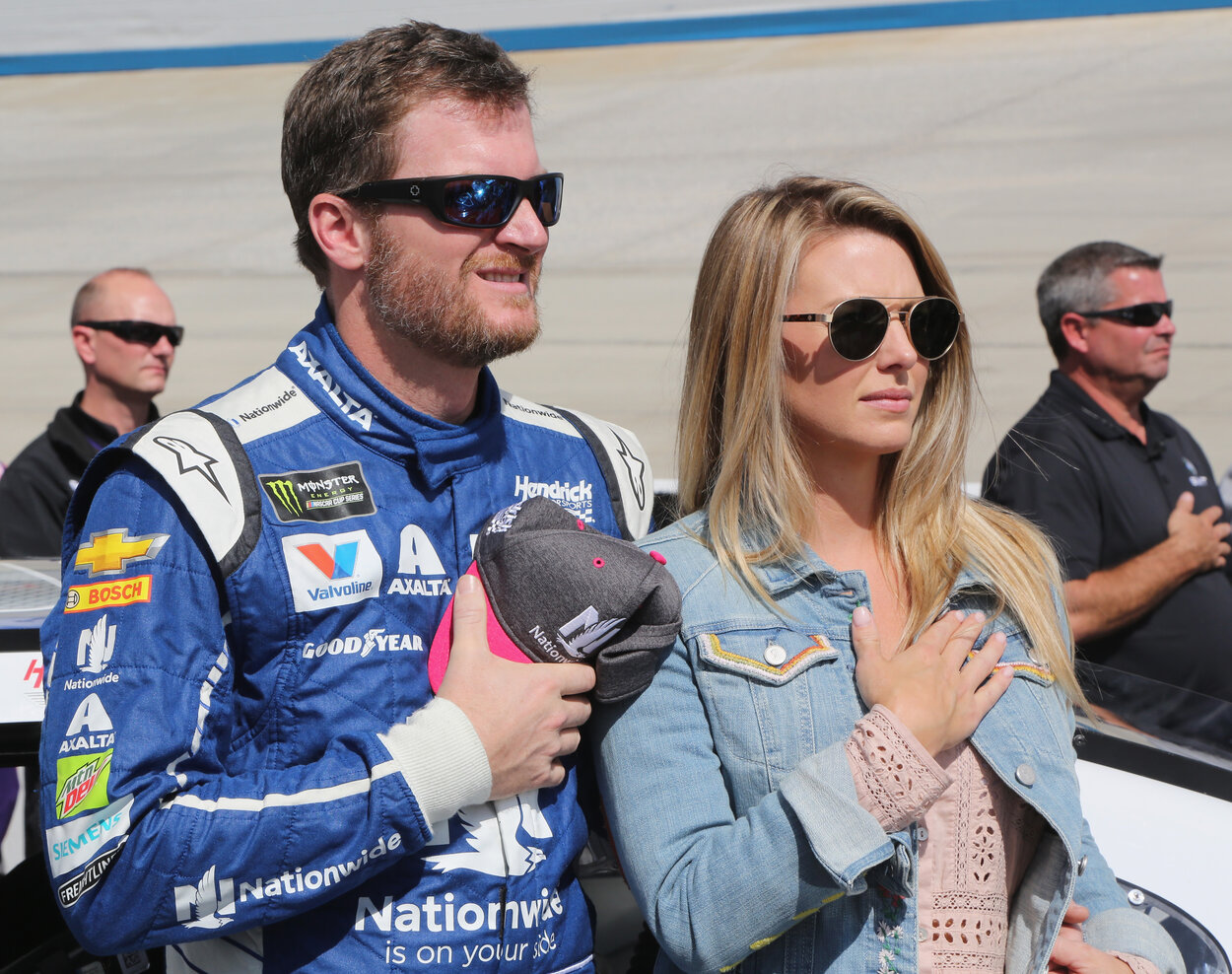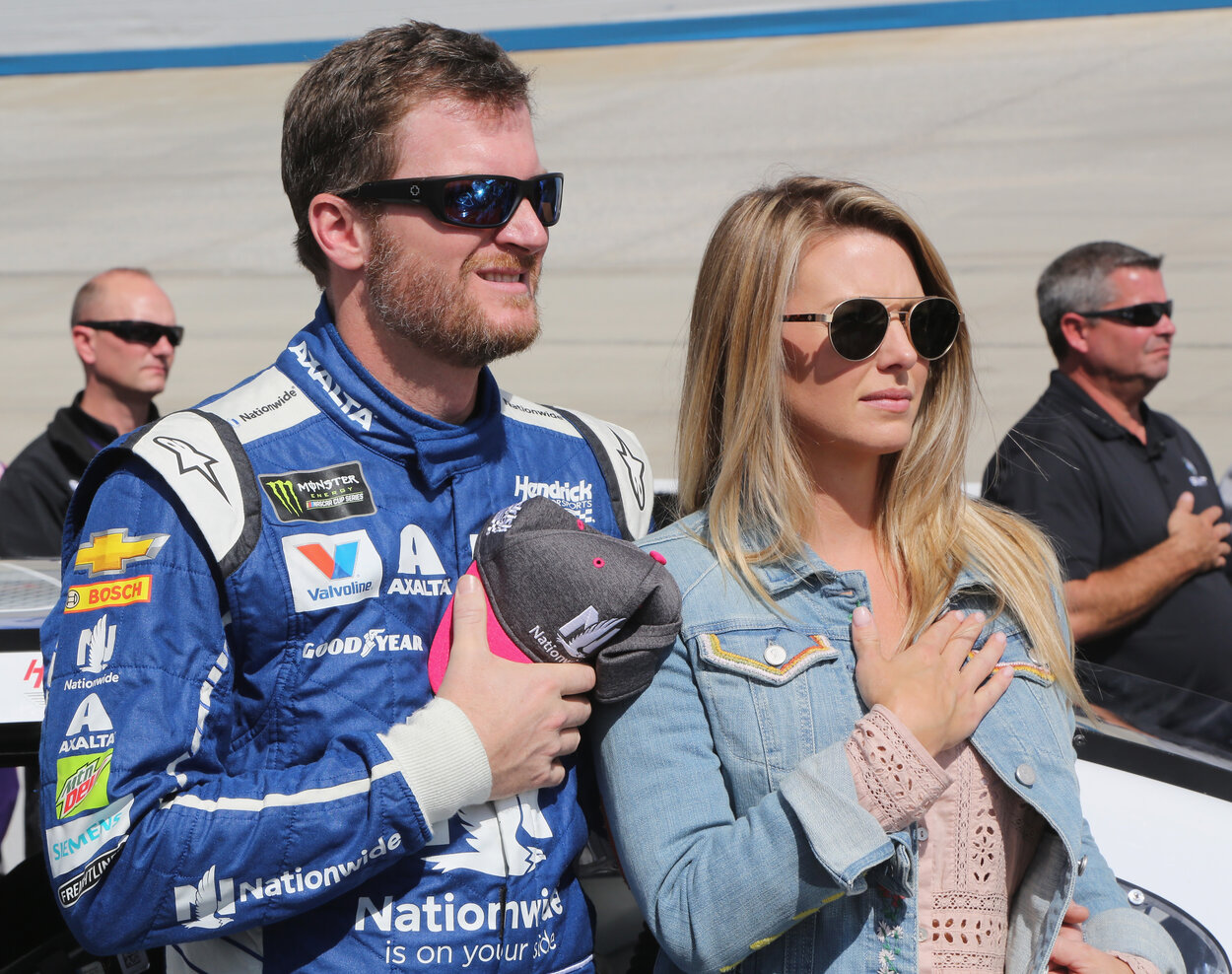 Dale Earnhardt Jr. ended one year and began another in a heartwarming way.
Earnhardt married his fiancee, Amy Reimann, on Dec. 31, 2016, over a year after Earnhardt proposed in June 2015 at a church in Germany. Danica Patrick, then still racing in the Cup Series, shared on Instagram that she caught the bouquet from Earnhardt's wedding. 
Childress Vineyards in North Carolina — which is owned by NASCAR legend Richard Childress — hosted the ceremony. Earnhardt and Reimann had a busy night, and the wife used Twitter to poke fun at her husband the following morning on Twitter.
"I sure wish my husband would wake up!" Amy wrote, tagging Earnhardt Jr. in a tweet posted at 11:35 a.m. ET.
The two began dating in 2009
Dale Earnhardt Jr. originally began dating Amy Reimann in 2009, amid the middle of his Cup Series career.
Six years later, Earnhardt popped the question in Germany. According to ESPN, Earnhardt's ancestors had attended that church seven generations and 300 years ago. 
ESPN transcribed quotes that Earnhardt Jr. made that month about his proposal.
"To do it at that particular time, that moment while we were in that church, it made the moment more memorable for her. I thought it was just a great place to do it. I thought about it, and every other spot that I could think of just didn't measure up. "It just wasn't good enough, especially for her."
Eighteen months later, the two officially became husband and wife.
Dale Earnhardt Jr. and Amy have two daughters together
Dale Earnhardt Jr. raced for the final time as a Cup Series driver in November 2017, and he's spent the last few years creating a family.
Their first daughter, Isla Rose, was born in April 2018. The two welcomed their second daughter, Nicole Loraine, in October of last year.
Earnhardt has remained active in the NASCAR world, albeit as a broadcaster. He is part of NBC's Cup Series coverage, although he doesn't call races until NBC and NBC Sports Network take over the rights in June.
Earnhardt has also participated in one Xfinity Series race in each of the last three years. Although Earnhardt is expected to compete in an Xfinity Series race this year, he had not yet announced what race that would be as of publication.
Like Sportscasting on Facebook. Follow us on Twitter @sportscasting19.