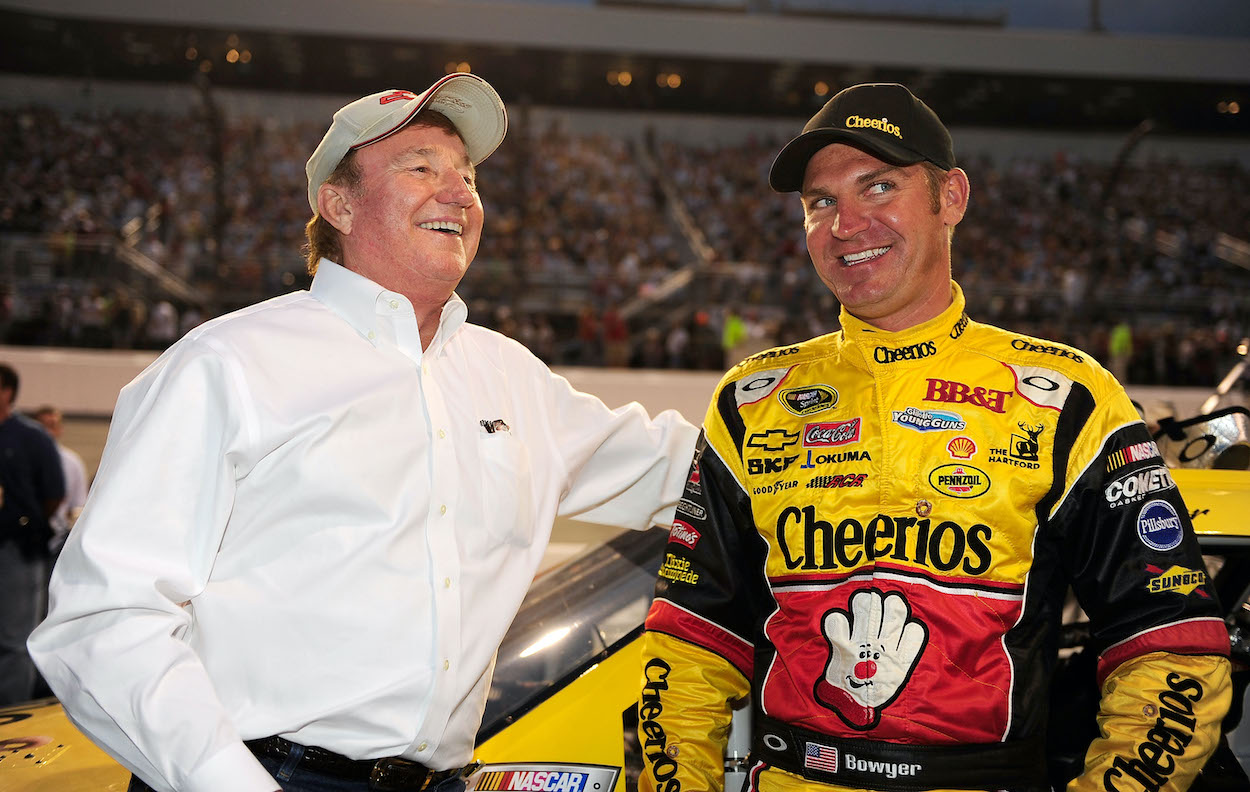 Clint Bowyer Nearly Hung up on Richard Childress and His NASCAR Dreams Because He Thought It Was a Prank Call
When Clint Bowyer received a life-changing call from Richard Childress in 2004, he almost hung up because he thought it was a big prank.
Clint Bowyer had a long and successful NASCAR career with Richard Childress Racing, one that included five Cup Series wins, 95 top-10s, and two top-five finishes in the season rankings. Childress was responsible for kickstarting Bowyer's racing career in 2004, but the pair almost never teamed up in the first place.
When Childress first called Bowyer to offer him a job in 2003, Bowyer nearly hung up and threw his entire NASCAR career away because he thought it was a prank call.
Clint Bowyer had a successful NASCAR career with Richard Childress Racing
A NASCAR driver is nothing without his team owner. For Clint Bowyer in the early 2000s, he had his team owner to thank for getting his NASCAR career off the ground.
Bowyer joined Richard Childress Racing in 2004 and made his debut in the NASCAR Cup Series the following year. He became a full-time Cup Series participant in 2006 and finished 17th in the season-long rankings despite not winning a single race.
In 2007, Bowyer recorded his first Cup Series victory at the Sylvania 300 at New Hampshire Motor Speedway. He ended the NASCAR season ranked third in the Cup Series race, which turned out to be the second-best finish of his career.
Bowyer raced under RCR for eight years before moving to Michael Waltrip Racing in 2012. He won five races and recorded two of his best three finishes in the Cup Series rankings while driving for RCR.
But he almost never teamed up with Childress in the first place.
Clint Bowyer almost hung up on Richard Childress when RCR tried to offer him a job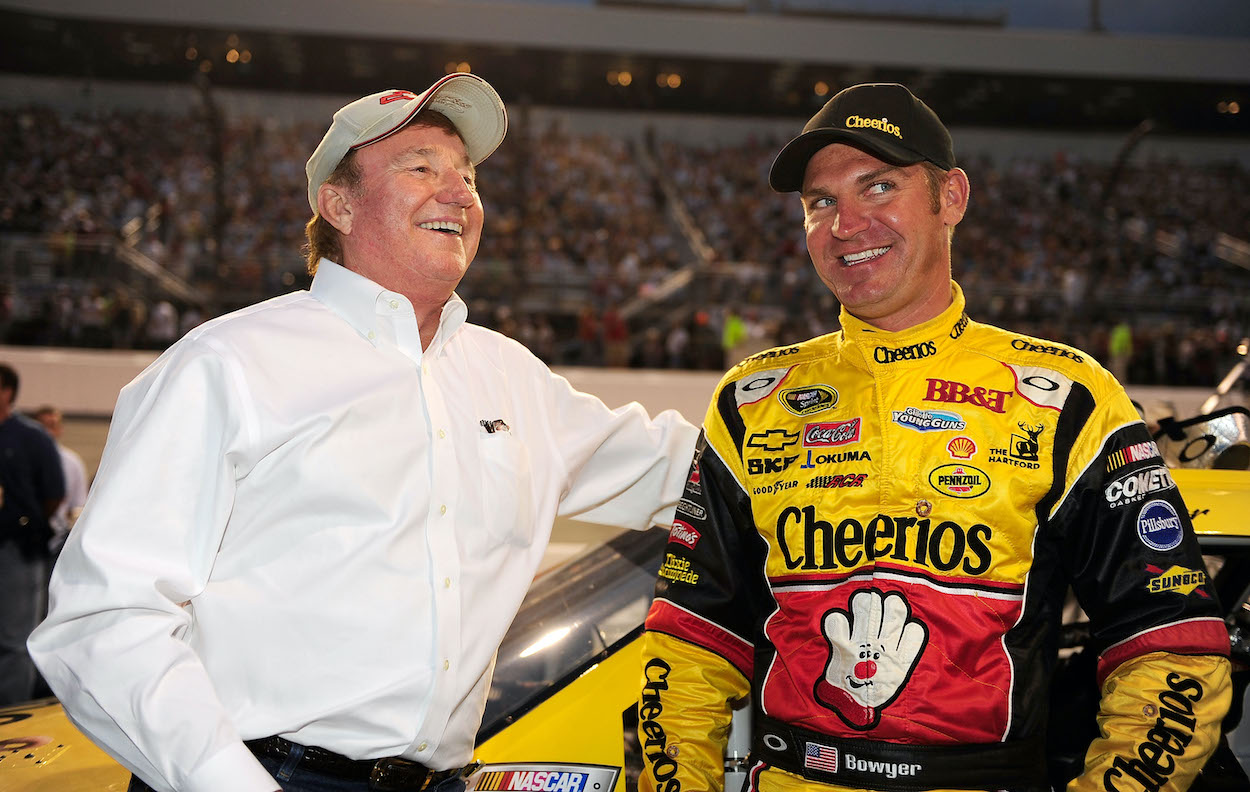 In the early 2000s, Clint Bowyer was just looking for his shot to make the big time. Bowyer got his first taste of professional racing in 2002 when he competed in the NASCAR Weekly Racing Series, and he started to make a name for himself in the process. He won 12 races, recorded 32 top-five finishes, and went on to finish second in the season-long point standings in 2002. The next year, Bowyer joined the NASCAR AutoZone Elite Division Midwest Series and made his debut in the Automobile Racing Club of America.
During an ARCA race at Nashville Superspeedway that season, Bowyer caught the attention of former NASCAR driver and famed team owner, Richard Childress. Childress was so impressed with Bowyer that he had his secretary call him up to offer him a job with RCR. Only, when Bowyer picked up the phone, he didn't believe it was really him.
"I was like, "Whatever, who's this?"' Bowyer said in 2004 about the call. "She finally just put him on and I recognized his voice. It was awesome."
Bowyer said he almost hung up the phone because he thought it was one of his buddies playing a cruel prank on him. Thankfully, he didn't, and the rest is history.
Clint Bowyer quit his job to join Richard Childress Racing
When Bowyer realized the call wasn't actually a prank, Childress offered to take him on as a team owner. The only problem? Bowyer was still working a day job at a body shop in Emporia, Kan. He had to leave his job right then and there if he wanted to chase his NASCAR dreams, so that's exactly what he did.
"I had used all my [vacation] time, but that's the predicament," Bowyer said in 2004. "Here's the ride of your life and I was like, 'How sure is this deal? I'll quit work if it's for sure, but I ain't gonna give up my job just to come and get let down.'
"{Childress} said, 'Well, I don't think you'll have to be worrying about that, so just go ahead and tell 'em you're coming down here.' It was pretty cool. It was the best time of my life."
All stats courtesy of Racing Reference