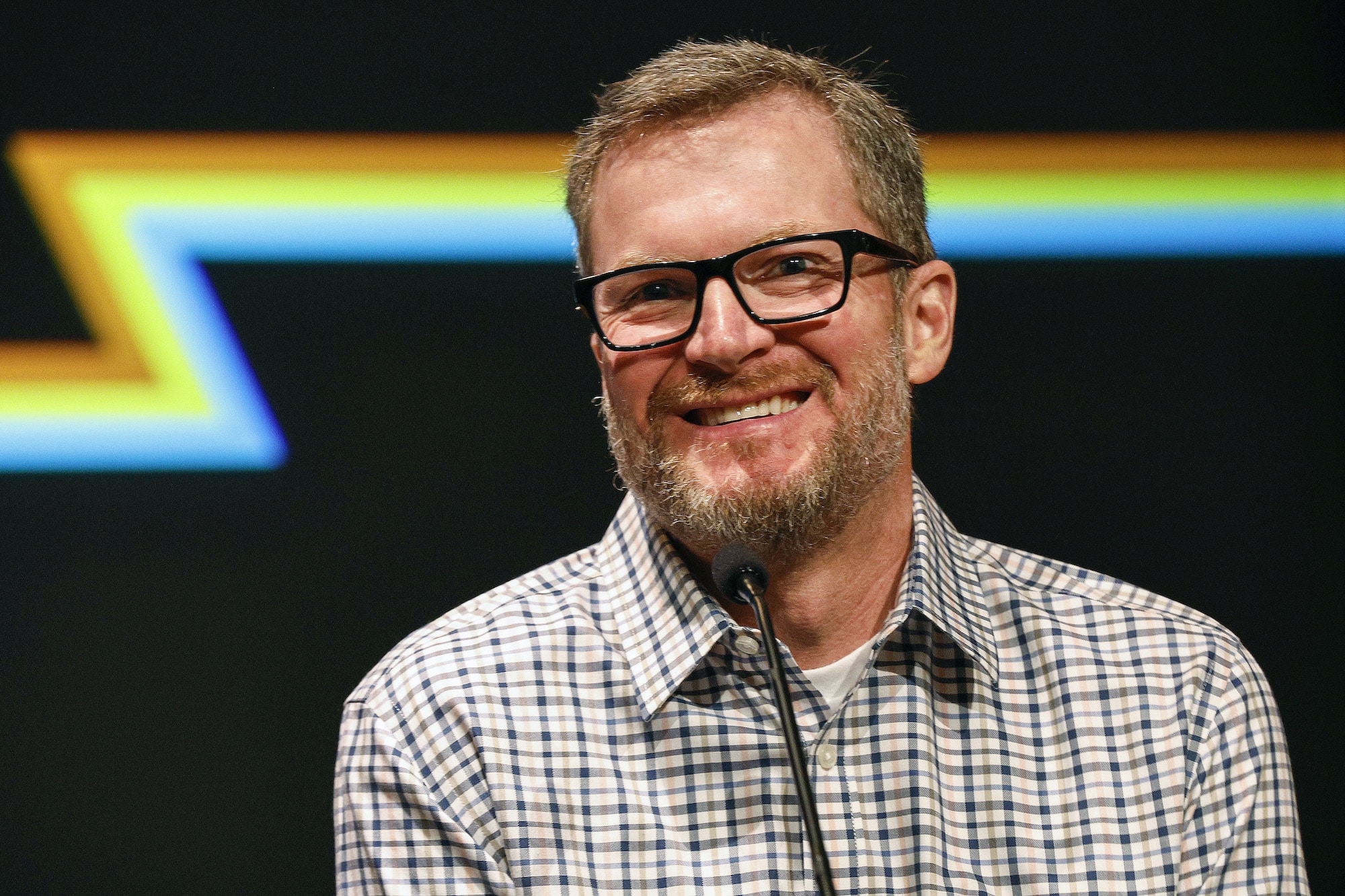 Dale Earnhardt Jr. Doesn't Hold Back When Revealing How Proud He is of New Addition to NASCAR Hall of Fame That Makes Him Especially Proud
Dale Earnhardt Jr. didn't hold back when he recently revealed to his fans on social media how proud he is of a new addition to the NASCAR Hall of Fame.
A year ago, Dale Earnhardt Jr. was just days from his induction into the NASCAR Hall of Fame, a moment every driver dreams of one day happening following a distinguished career. Like all new members, the two-time Daytona 500 winner selected certain items from his life and career to be featured inside the museum.
This past week, Earnhardt revealed the Hall recently added another Junior-related item that he's especially proud of that's not specific to his driving career but one that shows his success as a team owner. 
Dale Earnhardt Jr. includes various items from career in Hall of Fame
Before Dale Earnhardt Jr. was inducted into the NASCAR Hall last January, he was tasked with identifying items from his racing career that were special to him and to be included in his display case. 
One of the items was the 1999 Busch Series championship trophy, which validated his previous title won the year before and proved that he belonged in the sport. He also showcased his 2003 Most Popular Driver Award, which was the first of 15 consecutive trophies for being the sport's most popular driver.
One of the more emotional items featured was the baseball-designed helmet he wore in the 2001 Daytona summer race that he won just months after his father's tragic death on the same track. 
Earnhardt especially proud of new Hall addition
Earnhardt's hand-picked items are special because they were specific to his career. Interestingly, this past week, the 48-year-old revealed a new addition to the Hall that he's also particularly proud of because it's from his life as a team owner.
The Glory Road exhibit, celebrating NASCAR's 75th anniversary, features a variety of cars, ranging from the 1972 Dodge Charger driven by Richard Petty to the 2022 Ford Mustang driven by Austin Cindric to win the Daytona 500. 
Also among the 19 cars, there's the 2013 Chevrolet SS driven by Junior and the 2020 Chevrolet Monte Carlo driven by Josh Berry when he won the NASCAR Advance Auto Parts Weekly Series championship. Earnhardt shared his thoughts on the latest addition.
"There is a Late Model Stock on the @NASCARHall Glory Road," Earnhardt tweeted. "A @joshberry @JRMotorsports @CARSTour Late Model Stock. Incredible. Such a proud moment."
Recently became co-owner of CARS Tour  
If there's any doubt about how enthusiastic Earnhardt is about late models, look no further than the headlines last week when it was announced that he was joining Kevin Harvick, Jeff Burton, and Justin Marks as new co-owners of the CARS Tour.
Earnhardt has been invested in late-model racing for years with JR Motorsports. He's started racing events himself in the last year. Harvick, who also announced last week his retirement from NASCAR after 2023, has also indicated an interest in racing late models.
It now makes even more sense with them co-owning a series. It wouldn't be surprising to see Burton join their ranks in the future. If that happens, how great would it be to see Earnhardt, Harvick, and Burton running late model races on a short track near you? You can bet there won't be an empty seat in the house.