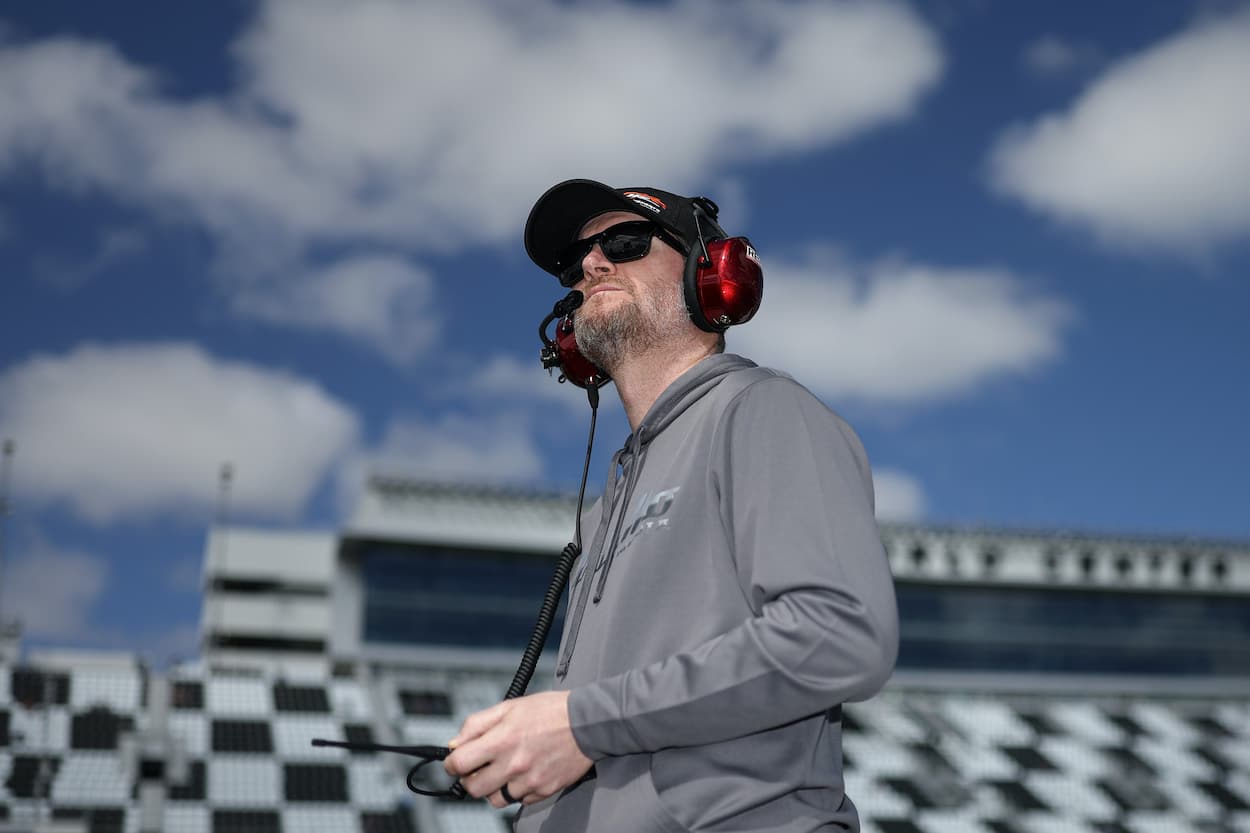 Dale Earnhardt Jr. Is Tired of All the NASCAR Negativity and Admits He's Just as Guilty as Everyone Else  
Dale Earnhardt Jr. didn't sugarcoat his feelings this week on his podcast when admitting that he is tired of all the negativity in NASCAR.
Dale Earnhardt Jr., even years after racing retirement, is still an important voice in NASCAR. He shares it weekly on his popular podcast and during the latter half of the Cup Series season as an analyst on NBC. 
He's got a good feel for the pulse of NASCAR fans. This week the Hall of Famer candidly admitted that he's growing tired of all the negativity in the sport, including his own, and said it might be time for fans to take a step back and try and appreciate the sport a little more for what it is.  
Negative perception after Martinsville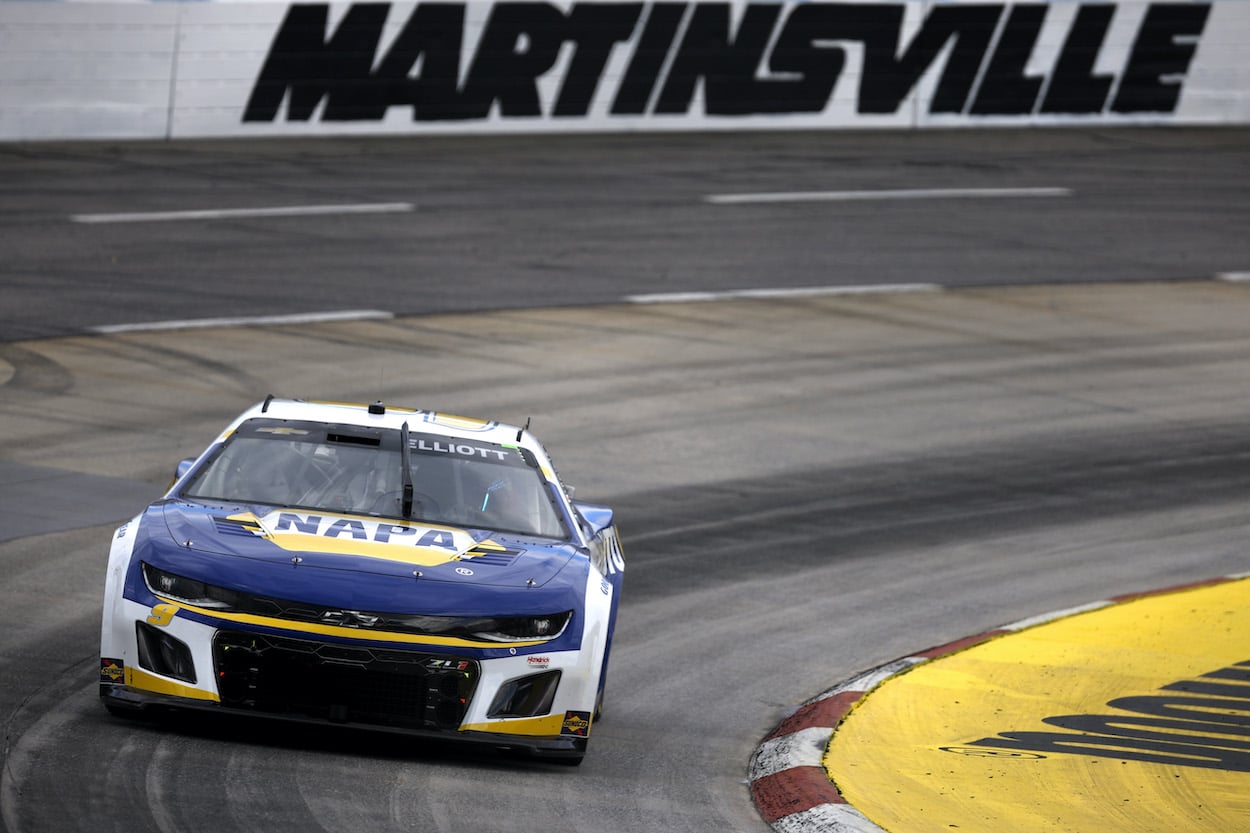 Although not scientific, the weekly "Good Race" poll by The Athletic's Jeff Gluck has been a barometer in recent years to measure how fans feel about a race. After last Sunday at Martinsville, the fans overwhelmingly suggested it was a bad race. 
Just 37 percent said it was a good race, which ranked dead last for all races in 2023 and 14th of 15 Martinsville races polled since 2016. Only last year's spring race, which received an abysmal 18.7%, ranked lower.
But the negative vibes this year after The Paperclip weren't just limited to fans. Numerous drivers, including Denny Hamlin, weren't pleased with the racing.  
"We pitted, which put us toward the end of those lead-lap cars and cars I just was lapping just 10 laps before that, couldn't pass them," Hamlin said in his post-race interview. "This is Next Gen racing with these tires and this aero package. There's no passing. Obviously we saw the 41 dominate the race and once he got caught in the back, that was it. It's just what we got now."
Dale Earnhardt Jr. tired of all negativity about NASCAR
According to Dale Earnhardt Jr., what we got now isn't dramatically different from what we had in years past. The 48-year-old said as much and provided examples this week on the latest episode of the Dale Jr. Download. However, before he did, he first addressed the overall negativity in the sport and how it's making him feel. 
"I'm getting really exhausted with the feeling that every week we got to fix something," Earnhardt said. "I feel like every single week, we watch a race, and we come out of that race, and instead of going, 'Man, that was awesome, an incredible race, that track delivers, that was a hell of a battle.' Instead, we come out of there and go, 'Man, that sucked. We need to fix this. We don't need this anymore. Why do we do this this way?' 
"And I'm doing it, too, right? I'm guilty of sitting there going, 'God darn, it was awesome, but I didn't like this part.' And I don't know whether that's because there's truly some problems that need fixing or that's just the new norm in terms of how we react or how I react. I won't even put this on nobody else. I'm trying to ask myself like, 'Damn, dude, do you need to complain every freaking week about something? Can you not just back off a little bit and look at it for what it is?' 
"And I'm battling with that a little bit on this Martinsville stuff because I've seen some races. I've been around this freaking sport forever. A lot of people have been in the trenches for a long time. I've seen a lot of races at Martinsville that looked just like that. And it didn't matter what gen car it was. 
"I mean if you went back into the 70s and 80s, you would see bigger leads and less lead changes and less cars on the lead lap and less passing. And so I don't know that the sky is falling in terms of the short-track package."
Earnhardt talks about television coverage affects perception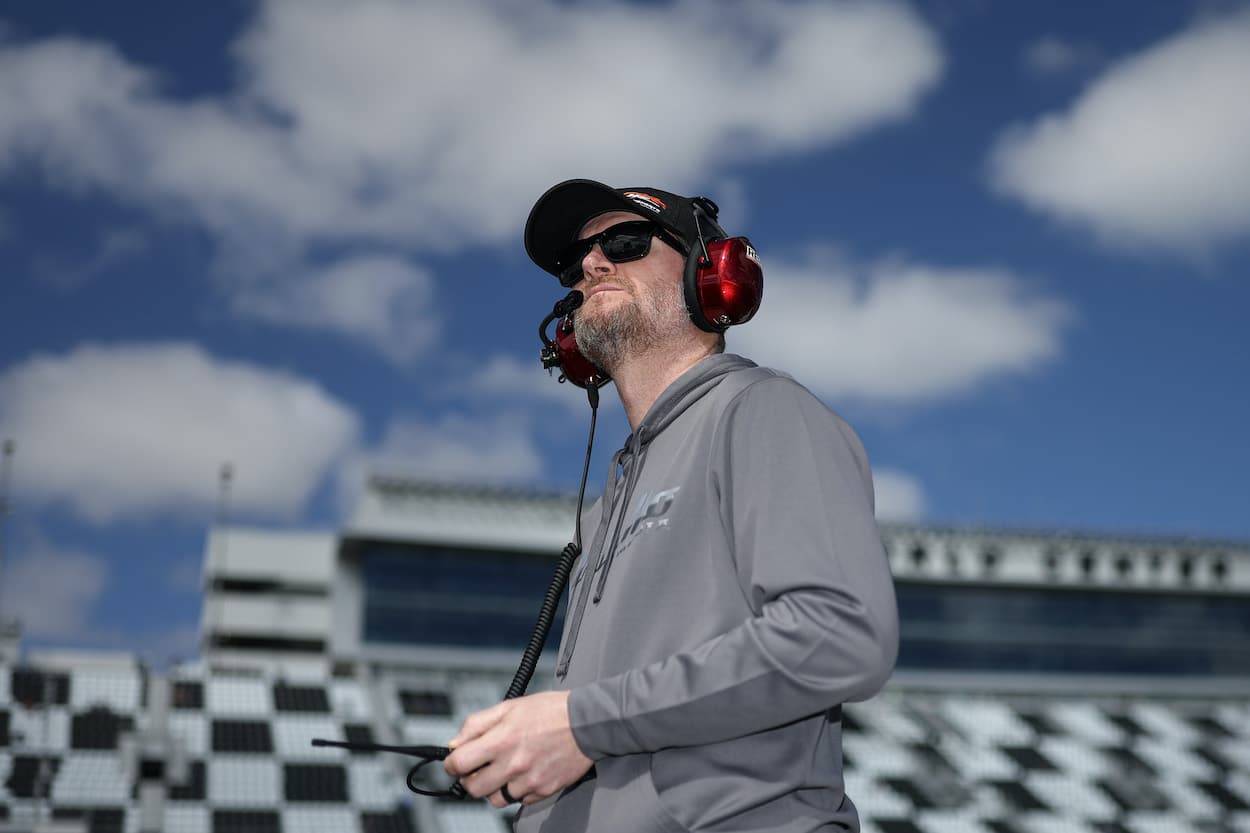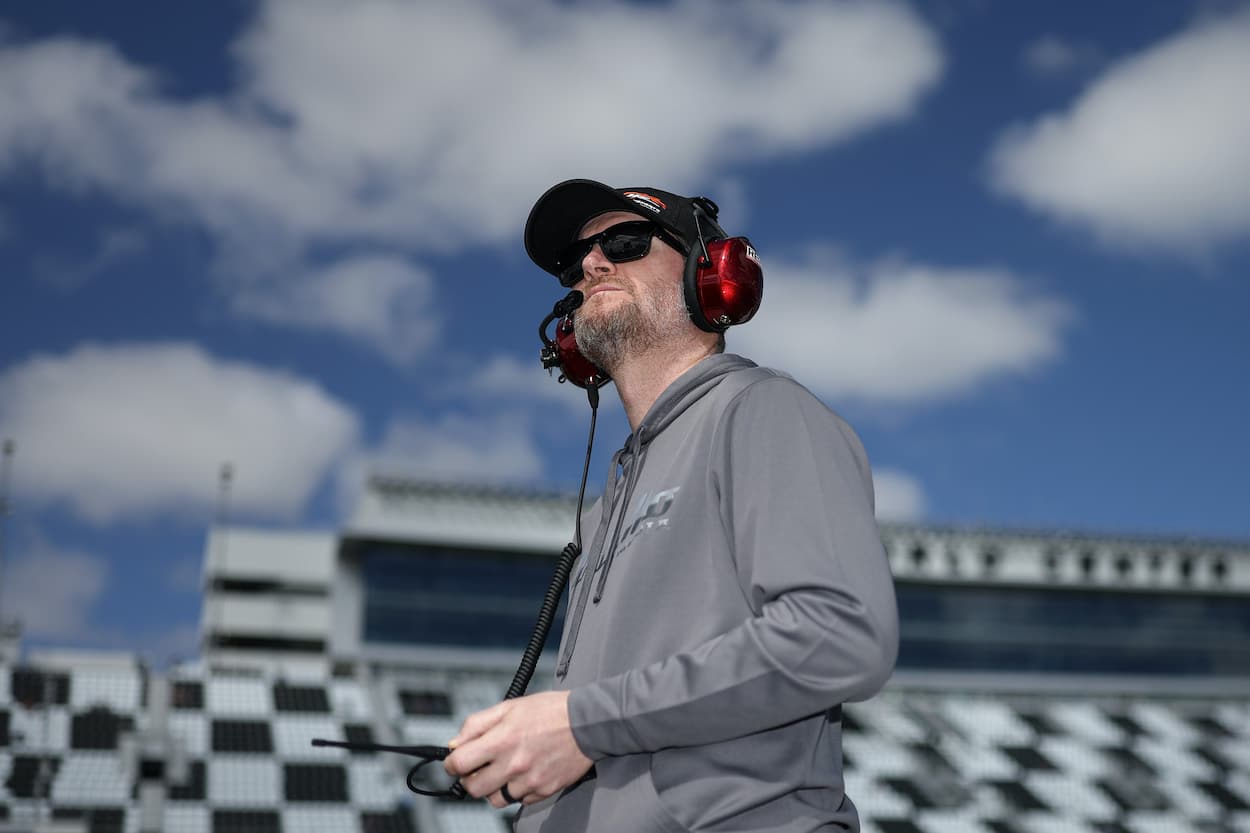 The sky-is-falling-mentality is in the eye of the beholder. And NASCAR fans form their opinions based on how they perceive a race. Perception is reality. And the perception at Martinsville was it was a bad rad race. 
Earnhardt interestingly offered in the same episode how that perception doesn't necessarily align with reality and explained why.
"When we're watching a race on TV, there's a lot of things happening that you do not see," he said. "I've watched races on TV. I've been in the booth. I've been at the track. And even our own broadcasts with NBC, we cannot cover every single battle and pass. We try. We try our best. I want to err on the side of hey man, maybe there was more racing happening than we were exposed to. 
"Certainly we knew what was happening up front. Nobody's passing the leader. That's a problem. But maybe there was a lot of great racing that we didn't get exposed to through the broadcast and so we react accordingly. I didn't see a lot of racing. I didn't see a lot of action. I didn't like what I saw. 
"I'm asking people to have a little grace in the idea that yes, there might have been a lot of passing in the field that we didn't witness, we didn't know or realize. Maybe if you were there in person you might have had a different reaction to a race than someone who watched if from their couch."
And that's why Junior's voice is still so important.
For the latest breaking news and information about NASCAR's three national series, check out @kdsportswriter on Twitter.