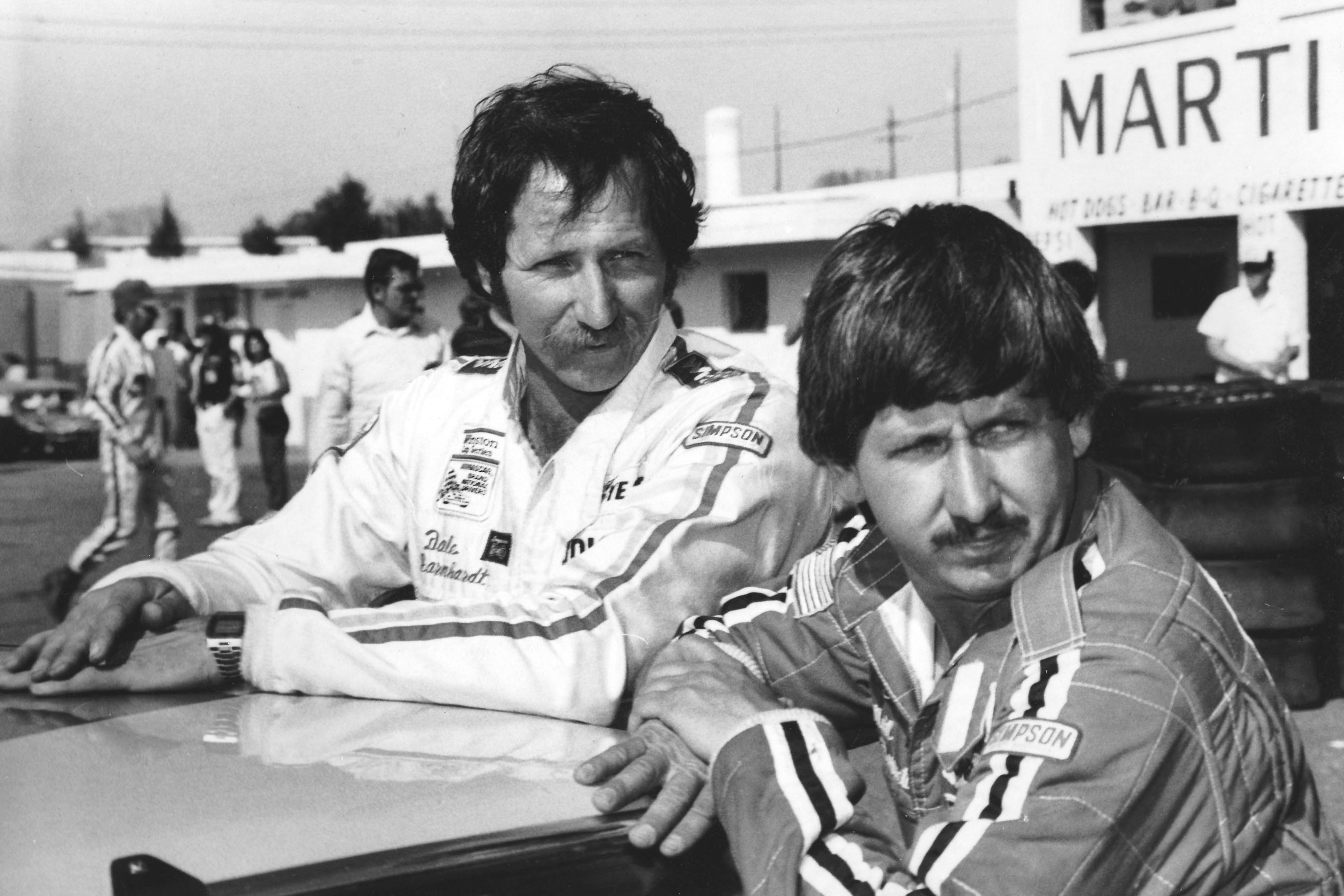 Dale Earnhardt Took a Shot at Michael Jordan While Mourning the Death of His Best Friend
Dale Earnhardt took a slight shot at Michael Jordan when discussing the death of his friend Neil Bonnett in 1994.
Dale Earnhardt is considered one of the best drivers in motorsports history. He racked up 76 victories in his Hall-of-Fame NASCAR career. With those wins came many losses. One of the most painful losses in his career happened in 1994 when his best friend Neil Bonnett was killed during a practice session for the Daytona 500.
Dale Earnhardt was determined to win that first Daytona 500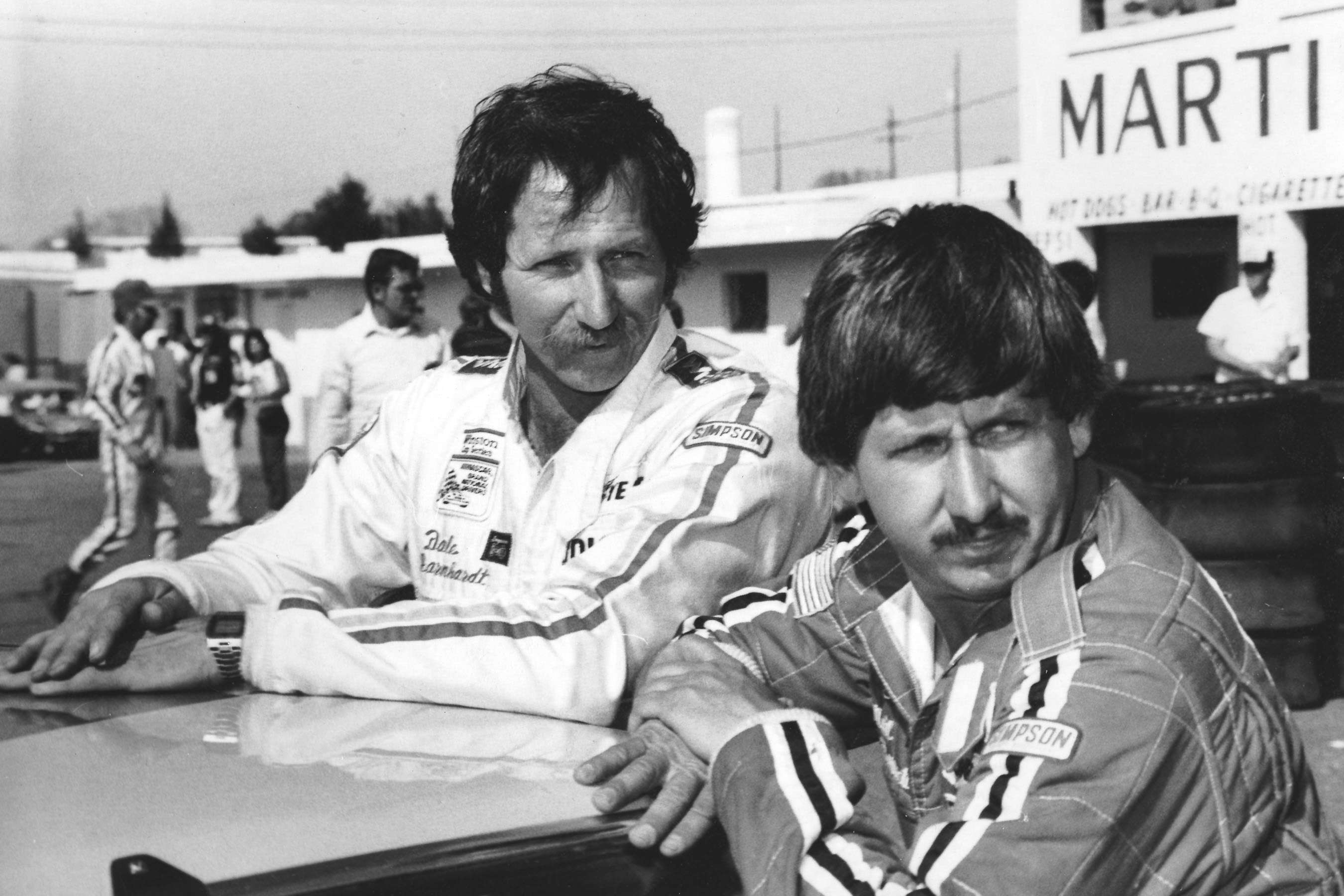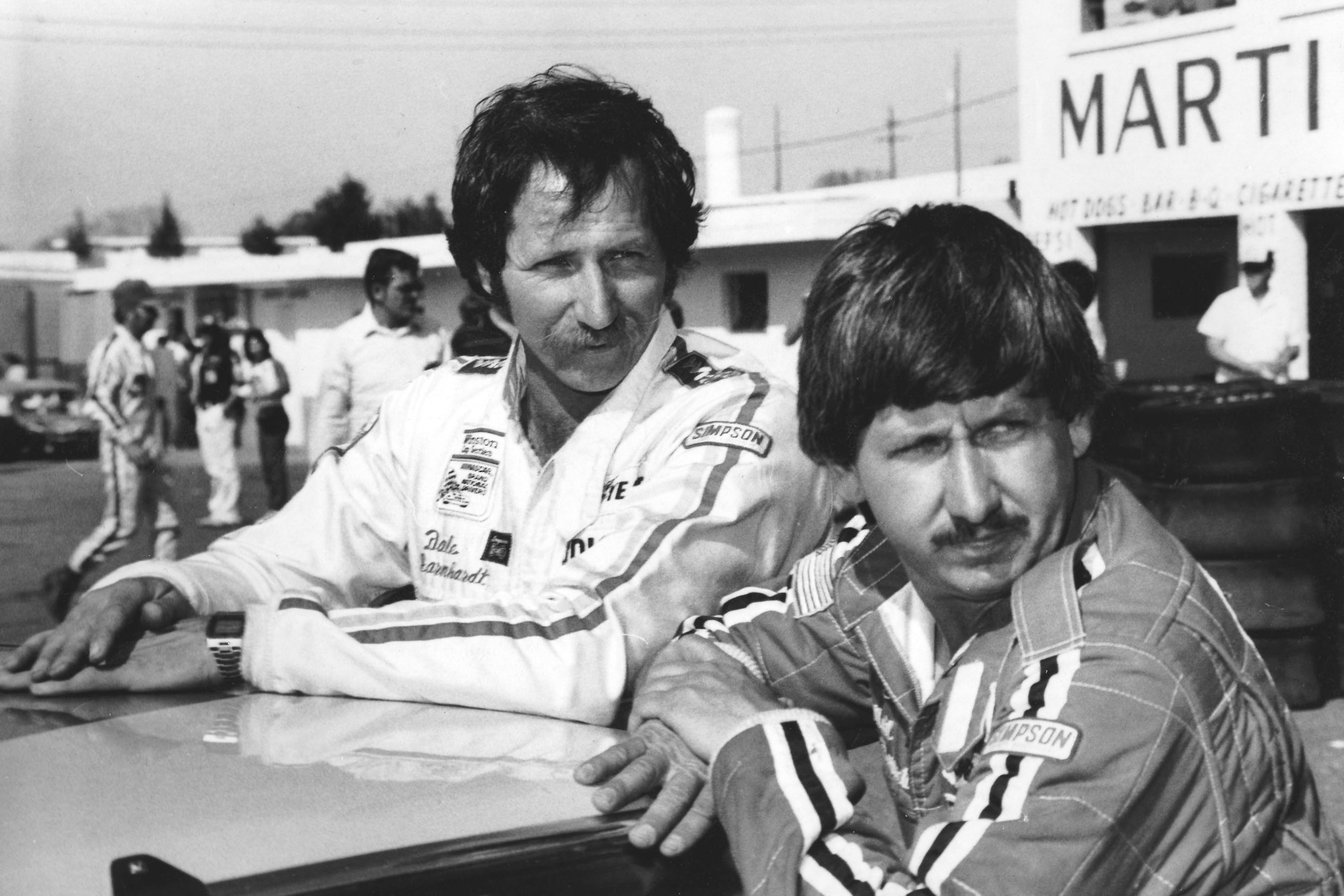 It was early February of 1994, and Dale Earnhardt was eyeing his first Daytona 500 win. He was determined to finally get one. Earnhardt said having not won one was what drove him. He also said he wasn't consumed by the fact the Daytona 500 had eluded him.
"We're bound and determined to defeat that race and be a Daytona 500 winner," he said then, according to The Baltimore Sun. "The fact that I haven't won it drives me. I want to win it because it's our Super Bowl, but also because it's a race and I want to win every race I run. But it ain't going to devastate me if I don't."
To that point, he had gone 15 years without winning a Daytona 500. He said he goes all out to win but if he comes up short, it doesn't eat at him. "When I drop down in the seat, I'm dead, all-fired, busting trying to win it," Earnhardt said. "But when I step out of that car and I've finished second and a tire's blown out, it's not the end of the world. My world's not going to end."
Dale Earnhardt's best friend, Neil Bonnett, was killed before the race
On Feb. 11, 1994, Neil Bonnett, the best friend of Dale Earnhardt, was killed after he crashed into the Turn 2 wall during a practice session. Bonnett was killed instantly. A part of Earnhardt also died that day. "You lose your best friend," Earnhardt said with his voice trailing off. "There's a big void there losing Neil."
Earnhardt was crushed by the news but he knew he had a race to run. "I don't sit around and ponder," Earnhardt said. "When this day's over, it's time to go on to tomorrow. You learn to make it in life. It's like losing your dad or losing your best friend Neil or something. You learn to remember the good times, the things they did and go on. It's a tough thing to do. But you do it."
Earnhardt finished seventh. He led for 45 laps. Sterling Marlin came away the winner. Prior to the race, Earnhardt said he was going to take Bonnett with him for the ride in his heart. "You know, he's pretty much with me all the time, in mind and thought, and I think he'll be even closer (on race day)," he said. "I'm going to take him along with me in my heart."
Earnhardt took a slight dig at Michael Jordan
Not only did Dale Earnhardt's best friend, Neil Bonnett, die before the 1994 Daytona 500, but another driver was also killed in the weeks leading up to the race. Three days after Bonnett's death, Rodney Orr, making his Cup debut, also was killed in a practice run.
Earnhardt said, while tragic, crashes are part of the sport. He said he wasn't going to be a quitter and walk away from the sport because of it. "I guess it's all part of the game," Earnhardt said, according to The Baltimore Sun. "But I'm not tired of the game. I'm not Michael Jordan. I sure don't want to play basketball."
Earnhardt was referring to Jordan leaving basketball to pursue his dream of playing professional baseball. Jordan wasn't tired of the sport as he returned after his one year of baseball and won three more NBA titles. Sadly, Earnhardt, who did win a Daytona 500 in 1998, was killed at the 2001 Daytona 500 during the final lap of the race.