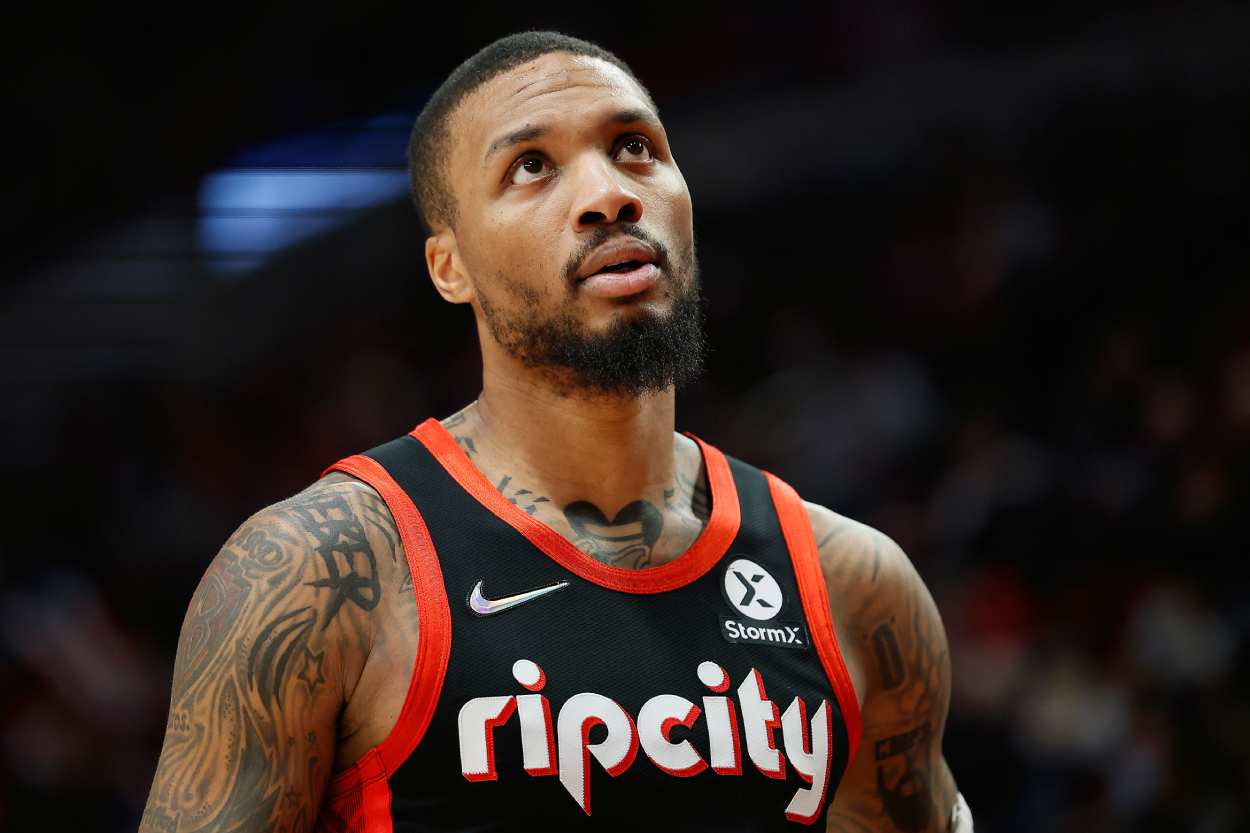 Damian Lillard Devastatingly Admits He's Still 'Hurt' by CJ McCollum Trade
Damian Lillard and CJ McCollum had significant success on the Trail Blazers together, and Lillard recently admitted he's still "hurt" by the trade that sent McCollum to the Pelicans.
The Portland Trail Blazers voluntarily ended an era this season when they chose to trade guard CJ McCollum to the New Orleans Pelicans. The deal broke up one of the most prolific backcourt duos of the last decade between McCollum and six-time All-Star Damian Lillard, but it will also allow Portland to build its team around the latter.
So, how does Lillard feel about the deal? He and McCollum played together for over eight years and built the Trail Blazers into a consistent Western Conference powerhouse.
Dame recently admitted he's still hurt.
Damian Lillard and CJ McCollum had significant success on the Trail Blazers
After selecting Damian Lillard with the No. 6 overall pick in the 2012 NBA Draft, the Trail Blazers chose CJ McCollum with the 10th pick in 2013.
The two then took Portland to the playoffs every year they were together. 
McCollum was just a role player in his first couple of seasons, averaging fewer than 7.0 points. But he improved his 6.8 points per game average in 2014-15 to 20.8 in 2015-16. He hasn't recorded fewer than 20.0 per game since, and he eventually became a part of one of the most dominant scoring duos in the league with Lillard. In 2019-20, Dame averaged a career-high 30.0 points while McCollum scored 22.2 per outing.
Despite their scoring prowess, Lillard and McCollum couldn't get the Blazers over the hump. During their eight consecutive playoff appearances between 2013-14 and 2020-21, they only made it past the first round three times and reached the Western Conference Finals just once in 2019.
It appears Portland realized the duo had reached its peak and wasn't going to win a title together, so it traded McCollum to the Pelicans before the NBA Trade Deadline. The franchise is now reshaping its roster around the currently injured Lillard, who likely hopes to be back at 100% next season.
Damian Lillard is still 'hurt' by the move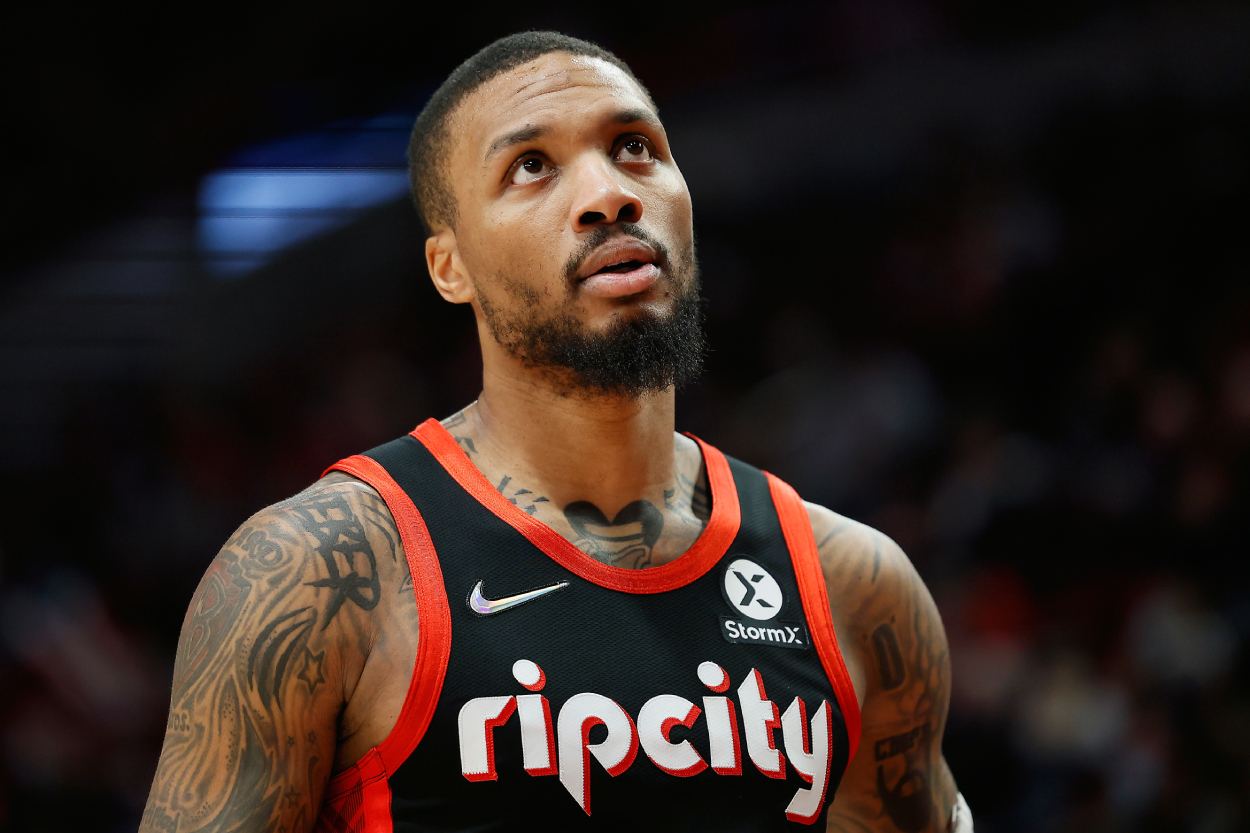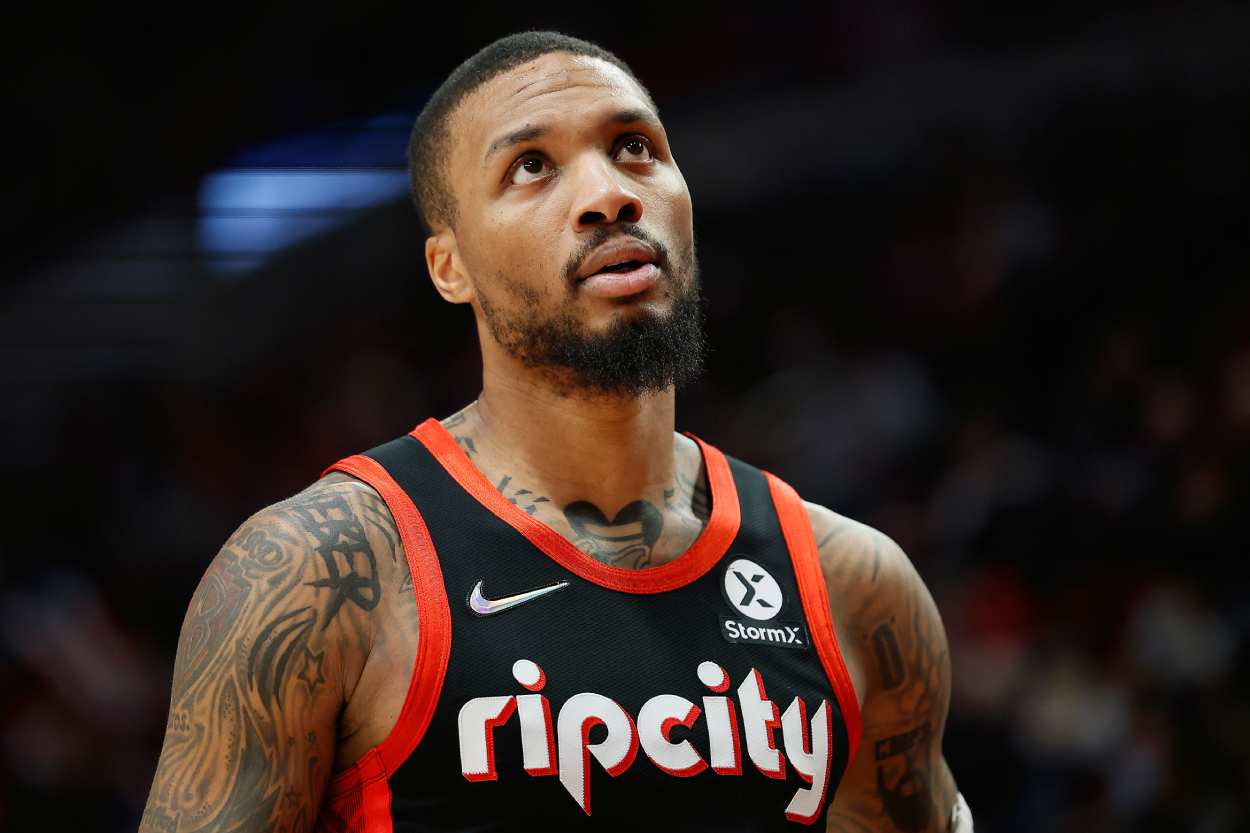 Damian Lillard recently appeared on Club Shay Shay with Shannon Sharpe. And he admitted that seeing CJ McCollum on another team is difficult.
"When the trade happened, it hurt me," Lillard said on the March 28 episode. "It hurt me. To this day, I tell CJ all the time, even now, when we still talk, I'm like, 'Man, I'm watching these games; I can't believe you play for the Pelicans.' It's crazy. He's telling me, 'Yeah, man, it's been cool, but it's weird. It's different for me.'"
Lillard then explained that he and McCollum were more than teammates. Sharing a backcourt made them closer than typical players who are on the same team.
"It's tough to deal with, and I think the fact that I haven't had to actually play without him has allowed it to be more of a smooth transition than it would be if I was actually playing; it would be real weird for me," he said. "That one hurt me, man, to this day."
What does Dame want the Blazers to do?
Damian Lillard might still be upset about losing his pal, but the Blazers have a chance to make some major moves this offseason that can potentially get him to the mountaintop. Trading McCollum and Norman Powell allowed them to free up cap space for next season, and they will also have multiple draft picks to either select young stars or trade for established veterans.
So, what does Dame want his team to do?
"If I'm the general manager, I'm looking at what Phoenix did," Lillard said of a hypothetical scenario in which he would be the team's GM. "Nobody saw Phoenix coming. … They went from the bottom literally to the top. That's not easy, but if you look at what they did, they had Devin Booker. They had a really good player, a star player. … You look at the players they're putting out there; it just goes together. And I think we're in a position to do that. I'm here. We already have me. We have a quality center (Jusuf Nurkic). We already have [Anfernee Simons]."
Lillard then noted the picks and money Portland can use to make moves this offseason.
"We got a lot of tools; we got a lot of flexibility. It's just a matter of us using what we have to fill in those pieces in the way that the Suns did," he added before he and Sharpe looked at how the Milwaukee Bucks built their team around Giannis Antetokounmpo. "… We can go get some guys that are very good players that can also complement what we have and that can take us to that level."
For the sake of Lillard's legacy, hopefully his team can build around him similar to the way the Suns built their squad around Devin Booker and the Bucks around Giannis. But they have a lot of work to do.
Stats courtesy of Basketball Reference