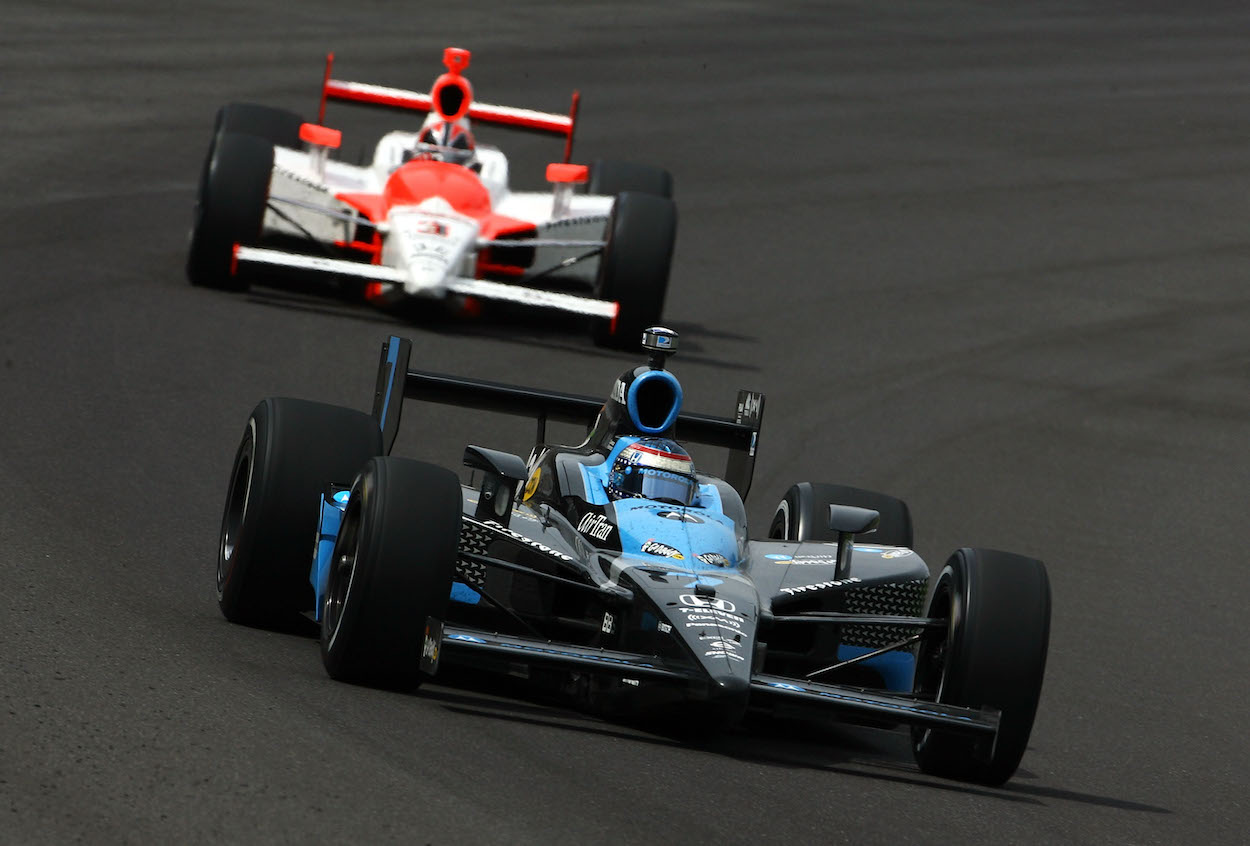 Danica Patrick Hit Pit Crew Member and Fractured His Skull Just Weeks After Winning First IndyCar Race
Danica Patrick hit a pit crew member in a horrible accident during practice before the 2008 Indianapolis 500, fracturing his skull and sending him to the ICU.
Danica Patrick drove herself to a history-making career in both the IndyCar Series and NASCAR. She set new marks in both racing series, including becoming the only woman to win with the IndyCar Series. As with any accomplished athlete, there were a few bumps in the road along the way.
For Patrick, one of her most terrifyingly memorable moments happened in 2008, just days before the Indianapolis 500, when she was involved in an accident and hit a pit crew member, fracturing his skull and sending him to the hospital for days.   
Danica Patrick starts 2008 season strong with win in Japan
After three seasons racing the IndyCar Series and showing steady improvement in the final standings each year, Danica Patrick had high expectations heading into the 2008 season. She started strong with a pair of top-10 finishes, including a sixth at Homestead and a 10th at St. Petersburg. 
The third race of the season and Patrick's 50th start of her Indy-car career took place on the other side of the world at the Indy Japan 300. Patrick started from the third row and remained close to the leaders throughout the race.  
As the race approached the final laps, several top contenders were forced to pit for fuel. Patrick stayed out and cruised to victory, finishing five seconds ahead of pole-sitter Helio Castroneves for her first victory, and the first-ever win by a woman in a top-level sanctioned open-wheel car race. 
"It's a long time coming. Finally," Patrick said after the race. "It was a fuel strategy race, but my team called it perfectly for me. I knew I was on the same strategy as Helio and when I passed him for the lead, I couldn't believe it. This is fabulous."
Hits pit crew member during Indy 500 practice and fractures his skull
Danica Patrick's high after achieving both a personal and historical milestone lasted for weeks. Unfortunately, it all came crashing down just a few weeks later in a terrifying accident during practice before the Indianapolis 500.  
The accident occurred on pit road when Patrick drove into her pit box and hit Charles Buckman, the chief mechanic for Brazilian driver Mario Moraes at Dale Coyne Racing. The disturbing video shows Patrick's left front tire hit Buckman, who then went airborne before landing on the ground unconscious. 
Following the accident, a visibly shaken Patrick made a brief statement to reporters. "It's really, really unfortunate what happened today," Patrick said. "Our thoughts and prayers are with him and his family. Hopefully, he can get back to the track soon and do what he loves." 
Danica Patrick wasn't at fault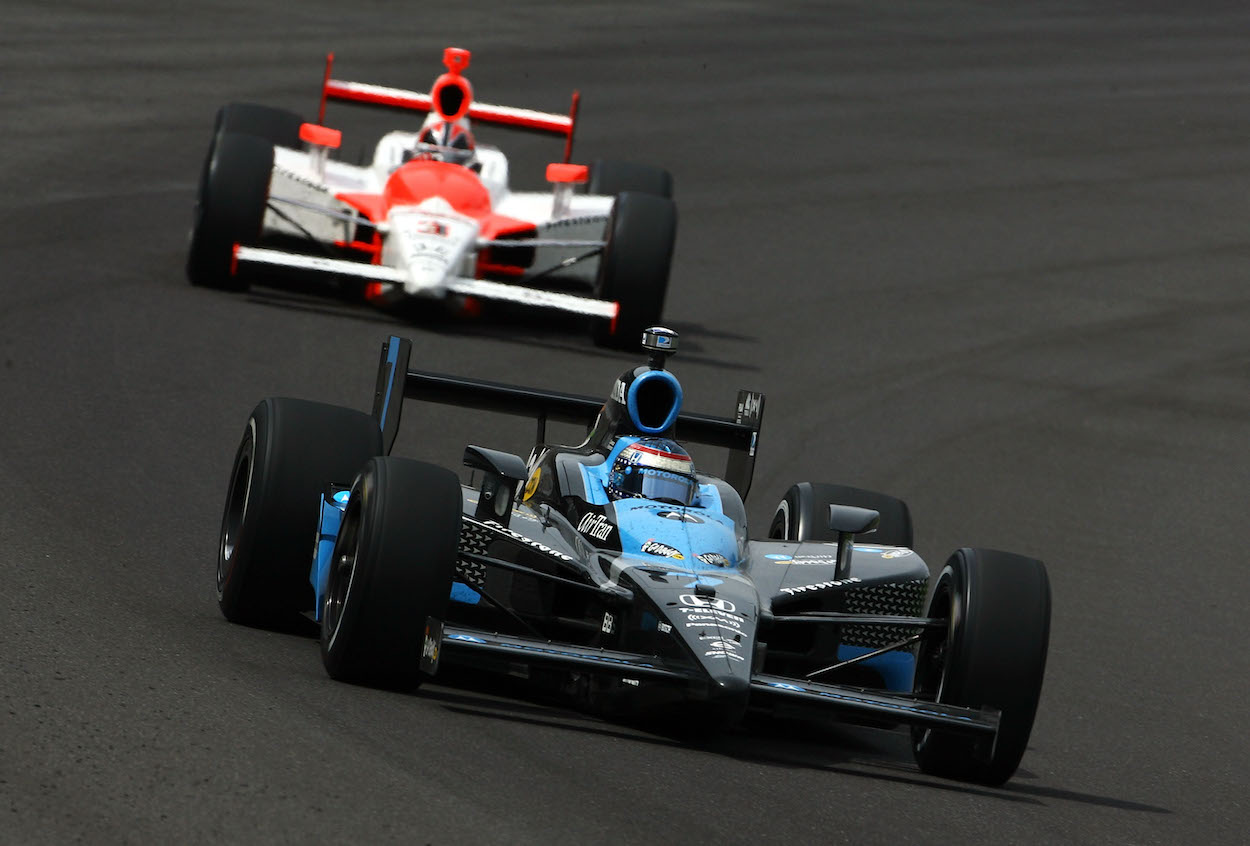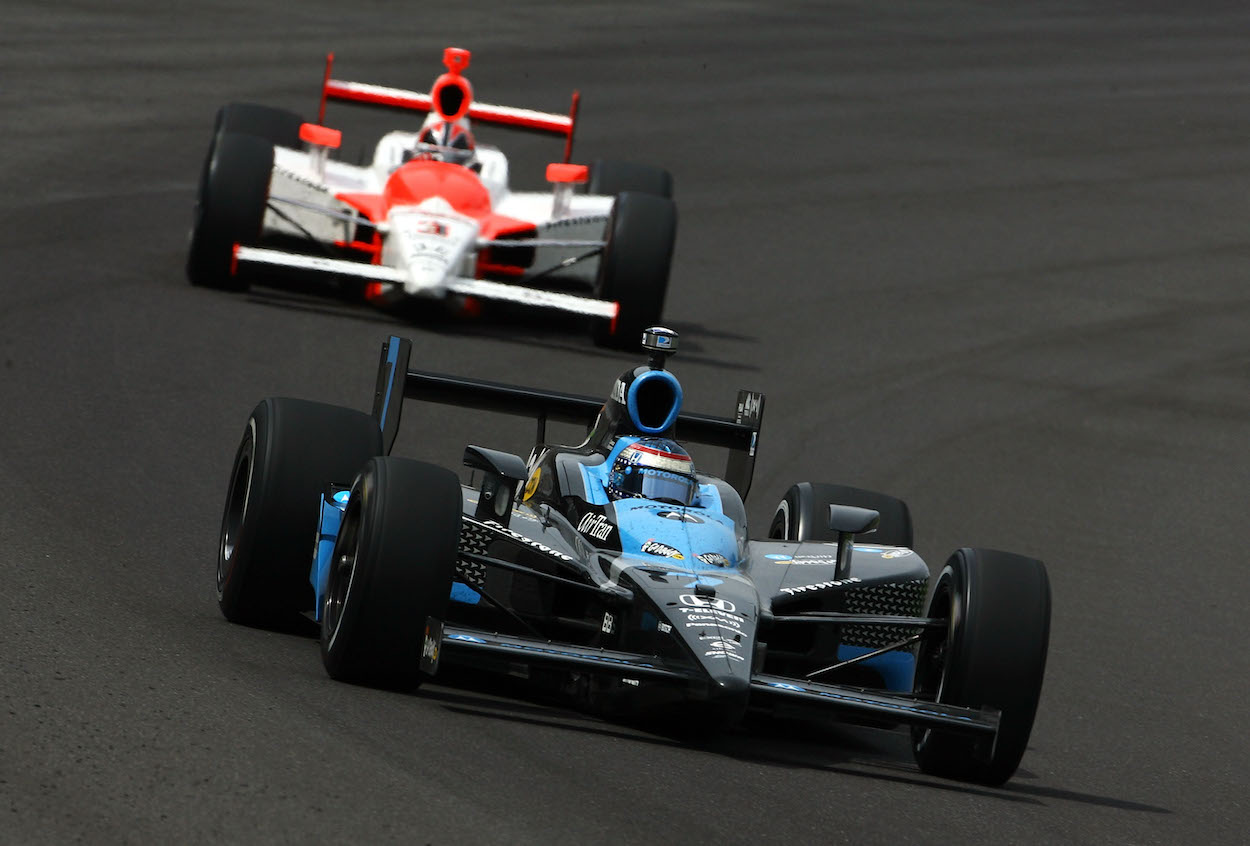 Following the accident, Buckman was transported to Methodist Hospital and admitted to the ICU. He was diagnosed with a fractured skull, concussion, and multiple lacerations on his face. He remained hospitalized for four days. 
While some were quick to point the finger and blame Patrick for the incident, those aware of the situation said it was not her fault. 
"It's a dangerous situation; a crowded pit lane, a lot going on," teammate Marco Andretti said to Sports Illustrated. "You don't like to see that kind of thing but it's not Danica's fault. Stuff happens. Racing is dangerous. We're very concerned and hopefully it will turn out good."
Even Buckman later acknowledged Patrick wasn't to blame. 
"It was not Danica's fault, and I do not hold her to blame for what happened. In my 35 years in auto racing, this is the first time anything this bad has happened to me. I'm just thankful that I'm still alive."
Patrick struggled throughout much of the 2008 Indianapolis 500 with a slow car. Ironically, her day ended after a crash on pit road.