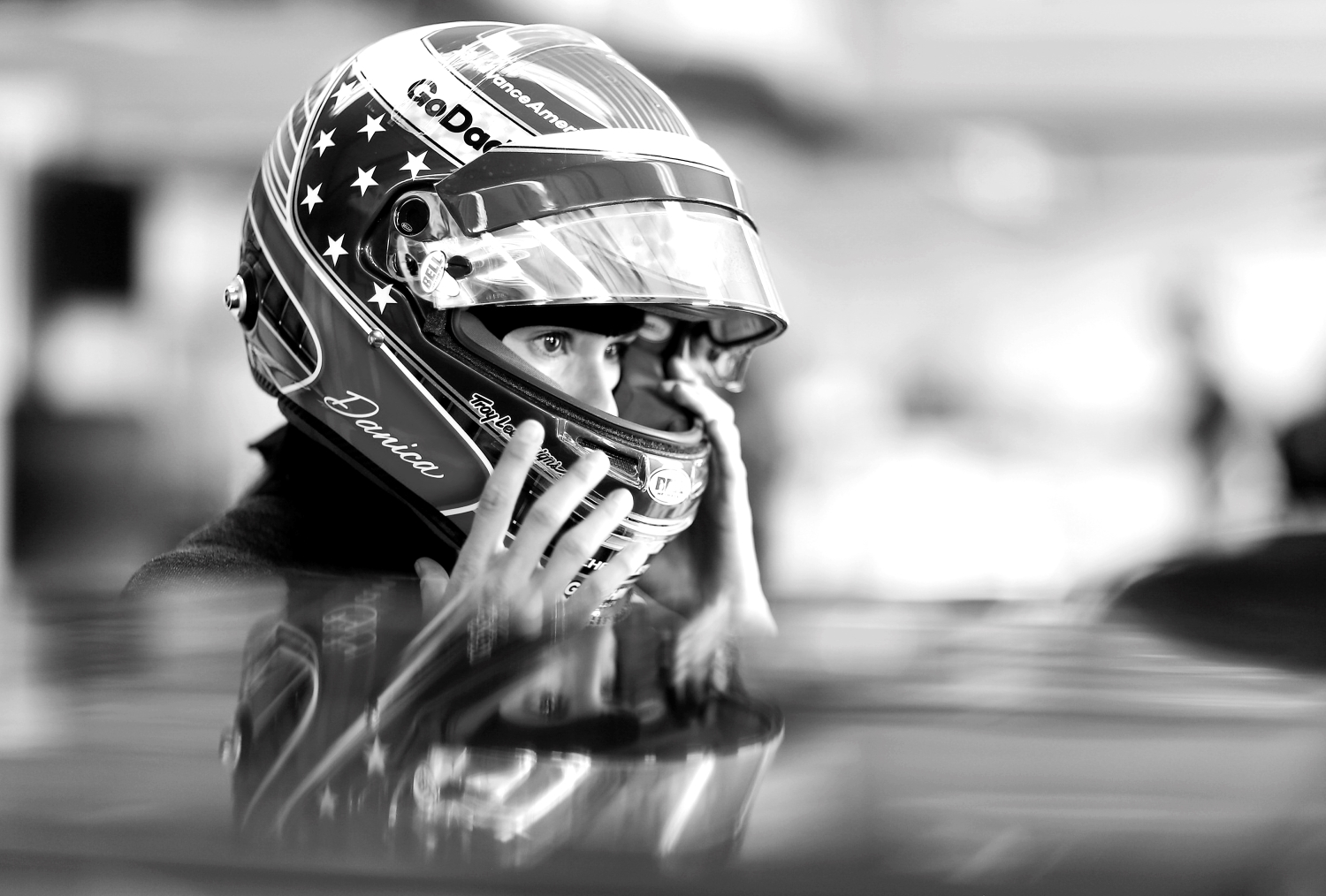 Danica Patrick Reveals Shocking Details About the Worst Crash of Her Career to Unlikely Source: 'I Thought I Was in Heaven for a Second'
Danica Patrick opened up to Bear Grylls with some shocking details about the worst crash of her racing career.
Despite never winning a single NASCAR race, Danica Patrick still became one of the most popular figures in motorsports history. But after competing for years, she finally stepped out of the driver's seat for good in 2018.
Although Patrick's time on the track ended with a crash, her final wreck does not qualify as the worst of her career. She recently discussed that very subject with an unlikely source. And in doing so, she revealed some shocking details about a truly unforgettable day.
Danica Patrick easily ranks as the most successful female driver of all time
A Wisconsin native, Danica Patrick began her racing career at age 10. She competed in karting—a branch of motorsports that involves open-wheel, four-wheeled vehicles. Her determination to be the best set the stage for a fruitful (at least financially) career as a pro driver.
Patrick made her IndyCar Series debut in 2005. She earned just over $1 million and finished 12th overall. Three years later, she notched her first (and only) victory by finishing ahead of the pack at the Indy Japan 300 at Twin Ring Motegi.
After racking up more than $3 million in earnings across the next two seasons, she eventually made the leap from IndyCar driver to NASCAR driver. While she banked quite a bit of cash competing in the Cup Series for seven years, she recorded just seven top-10 finishes in 191 races.
Still, she garnered widespread respect for never backing down from a challenge. And by the time she retired, she easily ranked as the most successful and popular female driver of all time.
The former NASCAR star reveals shocking details about the worst crash of her career
Danica Patrick has had a few years to reflect upon her career. And after competing in hundreds of races across the world, she will never forget one day on the track that led to a hospital trip. In fact, she revealed some shocking details about the worst crash of her career to an unlikely source: Bear Grylls.
The 39-year-old took part in an episode during the sixth season of his show, Running Wild With Bear Grylls. While navigating the harsh terrain of the Moab desert in Utah, the two sat down to discuss a scary-sounding situation.
"I was down low on the bottom of the track and a car was falling down the track and clipped my right rear as I went by," Patrick explained. "It shot me up into the wall. I hit at like almost 150 Gs, started a fire a little bit, spun, went down to the bottom of the track."
She had to be taken to the medical center. And when she woke up, she had an IndyCar pastor leaning over her. Patrick's mother told her she had been in "a little accident."
Needless to say, her daughter didn't characterize the incident quite the same way.
"Little accident? I thought I was in heaven for a second," Patrick recalled telling her mom.
Patrick's time on the track ended after another crash
Danica Patrick totaled far more crashes than victories during her racing career. In fact, she ended both her NASCAR and IndyCar tenures in the same fashion.
At the 2018 Daytona 500, Patrick experienced some trouble on the track. On lap 102, she got involved in a seven-car wreck that represented an unlucky end for the popular driver. She luckily did not suffer any serious injuries.
Just a few months later, she lost control on lap 68 of the Indianapolis 500 and crashed into the outside wall. She escaped unharmed and never competed in another race.
All racing statistics and career earnings data courtesy of Racing Reference.