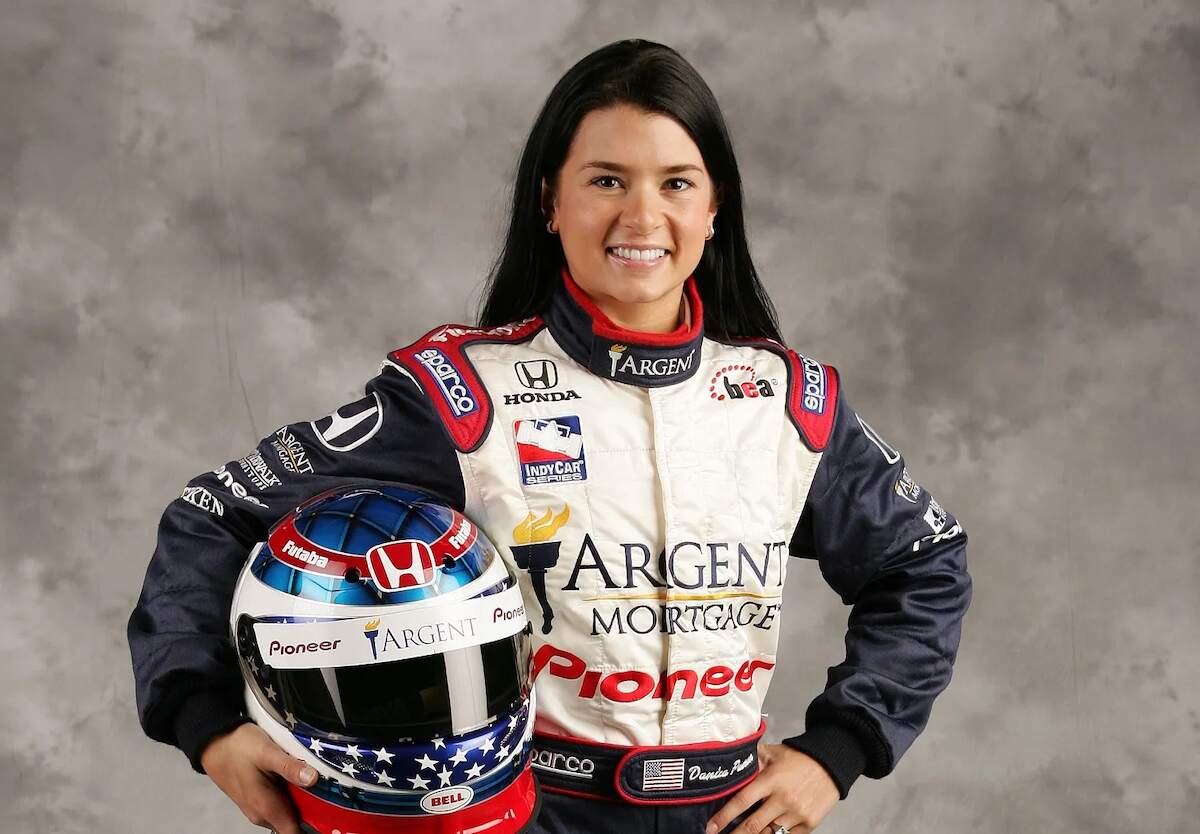 Danica Patrick's Winless NASCAR Career Wasn't Her Biggest Racing Regret
Danica Patrick says easing off the gas to conserve fuel late in the Indianapolis 500 was her biggest regret.
Imagine being on the cusp of an unprecedented and unexpected triumph only to be told to back down. It happened to 23-year-old Danica Patrick in the most revered American motorsports event of them all and arguably changed her racing career forever. The worst part of it all was that her debut at the Indianapolis 500 didn't have to play out like that.
Danica Patrick had a short but varied racing career
Very few drivers get to say they competed in the top American circuits for either open-wheel racing or stock cars. Danica Patrick was able to walk away from her racing career in 2018, having done both.
Patrick dropped out of high school in 11th grade to pursue her passion for racing by moving to England, where she raced on various circuits over three seasons. Upon returning to the United States, she contacted Bobby Rahal, who offered Patrick a contract that led her to register several milestone achievements in the Toyota Atlantic Series.
That set the stage for a move to Rahal Letterman Racing in time for the 2005 IndyCar season after the team added a third car. Patrick raced 115 times through the end of the 2011 season, but she was already dabbling with NASCAR Xfinity cars by 2010.
In 2012, Patrick moved to full-time status in the lesser stock series while also being given 10 starts by Stewart-Haas Racing in the NASCAR Cup Series. She stayed there until retiring from racing after the 2017 season, making farewell appearances the following year at the Daytona 500 and Indianapolis 500.
Danica Patrick's winless NASCAR career wasn't her biggest regret
Danica Patrick's rookie season in IndyCar racing got off to a tough start with three finishes outside the top 10 and a wreck in her debut that sent her to the hospital to be checked out for a concussion. However, plenty went right her fourth time out. Patrick led a chunk of the Indy Japan 300 before settling for a fourth-place finish.
The next race was the Indianapolis 500, where Patrick rose to national prominence. She put up the month's fastest practice lap and qualified fourth on the starting grid. On race day, Patrick became the first woman to lead the Indy 500, finished fourth despite a minor wreck, and stalled out once in the pits. It qualified as a great day for any rookie, but it could have been better.
Patrick and Dan Wheldon traded the lead throughout the final 36 laps, as the Deseret News reports. In the latter stages, Patrick's team told her to begin easing off the gas to conserve fuel. It caused her to relinquish the lead for good on lap 194, and Wheldon went on to win.
Patrick called abiding by the strategy decision her greatest disappointment.
"Being experienced now, looking back, I would have rather hoped for a yellow at the very end and stayed in the lead then playing it safe to make sure that I had enough fuel to finish the race," Patrick told Graham Bensinger. "Much cooler to run out of fuel in the lead than it is to just drop back at the end. I mean, it was still a great story, but play the 'lucky dog' card and hope for some luck where you can win the race."
It could have been a career-changer
Although some accounts had her car running out of fuel, Danica Patrick said she had enough at the finish to run two more laps at the 2005 Indianapolis 500, so slowing by a few miles per hour may have been unnecessary.
Patrick would race Indy seven more times, including a third-place showing for Andretti Green Racing in 2009. But she won only once in 116 IndyCar starts overall and never won in 252 NASCAR Cup Series or Xfinity starts.
Had she won at Indy that day in 2005, there is no telling what it might have meant for her career on and off the track, as sponsorship and endorsement opportunities would have been numerous.
Instead, she retired from racing at the age of 36.
Like Sportscasting on Facebook. Follow us on Twitter @sportscasting19.