Danica Patrick Returns to Fox NASCAR Booth at Las Vegas, but Can She Avoid Repeating Same Mistake That Irritated Fans Last Year?
Danica Patrick last competed in the NASCAR Cup Series at the 2018 Daytona 500. Her on-track experience and broadcast work covering multiple racing styles earned her an invite from Fox to join the broadcast booth for a couple of races last season as part of its rotational lineup of guest analysts.
The network is following that same format in 2023 and the 40-year-old returns this weekend and next, working the same races she did a year ago at Las Vegas and Phoenix. The question is – will she change her approach after last year, when she received criticism from irritated fans for her consistent comparisons to IndyCar? 
Danica Patrick called out by Clint Bowyer after multiple IndyCar references
Prior to 2022, Danica Patrick had covered the Indianapolis 500 for NBC, several SRX races on CBS, and Formula 1 at COTA for Sky Sports. She added NASCAR to her resume last year, working alongside Mike Joy and Clint Bowyer during Fox's first-half coverage of the Cup Series schedule. 
In her two appearances at Las Vegas and Phoenix, Patrick offered another driver's perspective that often included drawing comparisons to her time racing in IndyCar. However, it was in the middle of her second stint that Bowyer had heard enough and said what many fans watching at home were thinking.    
"I used to pull this move in IndyCar every now and again at short tracks where I'd come out of the corner, and I'd get a little bit of a run, but I dart out so that in the mirror I'd fill their mirror real quick and it looked like I got a better run on them than I really did and they gave me a lane," she said.
"Those space shuttles over there. I don't know. That doesn't work over here in this good – this real racing of NASCAR. How 'bout that? Huh? IndyCar," Bowyer paused. "No. I love it. I'm teasing."
"Race fan's a race fan," Patrick responded with a laugh. 
Patrick admitted she saw feedback from fans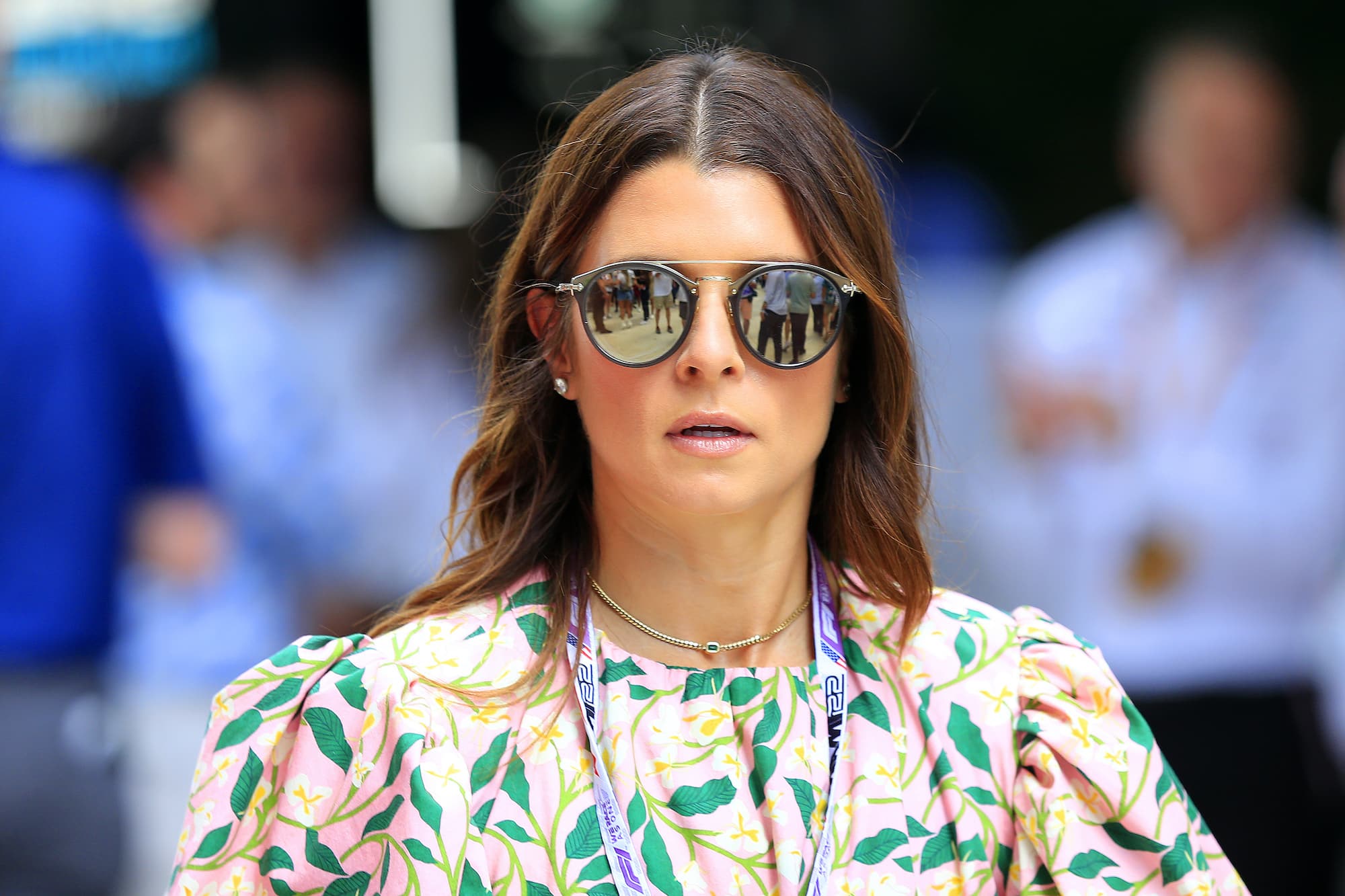 Patrick is correct. A race fan is a race fan. But NASCAR fans, as Bowyer alluded to, would prefer the broadcasters stick to the subject of NASCAR and "real racing." Interestingly, the driver who set numerous marks for women in American motorsports admitted after her work at Las Vegas that she went online to see what the fans were saying about her performance.
"I try and take it all with a grain of salt, but it is still information," Patrick said. "And I always felt social media is a little bit of your finger on the pulse of the story and the pulse of the perspective. So, of course, I did [read some], and generally speaking, it seems like it's been pretty good."
Will she repeatedly mention IndyCar again?
It's unfair to expect Patrick won't mention IndyCar at all during her Fox appearances over the coming weeks. That is, after all, part of her background and where she has expertise. It can be insightful to hear how she views the different types of racing. 
But there's a balance. Too many references to it, and the fans, unsurprisingly, will tune out. And that defeats the whole purpose of why Fox again included her in the 2023 schedule.
It's safe to assume if she does get carried away and goes into IndyCar world too many times, the fans will once again let her hear about it on social media. However, before that even happens, it's more than likely her former Stewart-Haas Racing teammate will call her out for it. 
And most fans agree it's those kind of exchanges that add a little fun and unexpected spice to the broadcast.