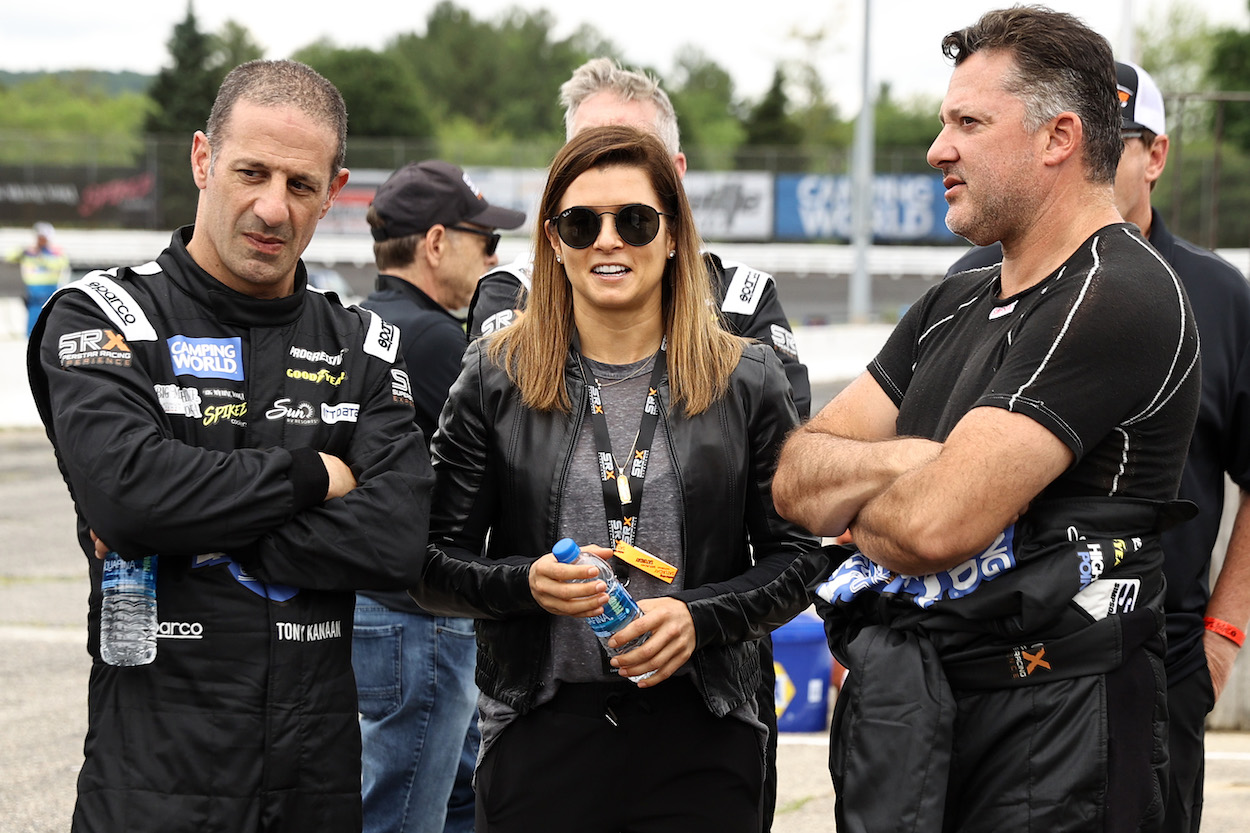 Danica Patrick Makes Surprisingly Candid Admission During SRX Broadcast That She Didn't Practice for 1 Race so She Had an Excuse Later for Her Poor Performance
Danica Patrick admitted during SRX broadcast that she deliberately skipped practice at one race so she could use it as an excuse later for her poor performance.
Danica Patrick is universally recognized as one of the greatest female drivers in motorsports history. She won an IndyCar Series race and recorded the highest finish by a woman in both the Indianapolis 500 and Daytona 500. 
Since she retired from full-time racing in NASCAR back in 2017, Patrick has stayed connected to the sport doing work up in the broadcast booth. She's covered IndyCar, and this past week she joined Allen Bestwick for the inaugural race in the Superstar Racing Experience (SRX) on CBS. Late in the race, Patrick made a surprisingly candid admission about a time she didn't practice for a race in order to use the excuse of no practice when she performed poorly.  
Danica Patrick raced in NASCAR for Stewart-Haas
Danica Patrick and Tony Stewart developed a friendship in the world of IndyCar years before they ever worked together in NASCAR. That first professional partnership happened in 2012 when Patrick joined the Stewart-Haas Racing team on a part-time basis. 
The following year she ran a full-time schedule, with her highlight that year coming at the season opener, an eighth-place finish in the Daytona 500, the highest-ever finish by a woman. It turned out to be her only top-10 finish that season.
Patrick earned three top-10 finishes in 2014, including a career-best finish of sixth at Atlanta. In 2015 and 2016, she scored her best overall seasons, finishing 24th in both years' points standings.
She ran her last full season with Stewart-Haas in 2017 and managed a single top 10. Patrick competed in the 2018 Daytona 500 in the final race of her NASCAR career. In her five full seasons, she earned a total of seven top-10 finishes, but victory lane eluded her. 
Races at Prelude to the Dream
For several years before Patrick joined Stewart-Haas, Stewart had asked her to join him and other top drivers in the popular Prelude to the Dream, a dirt late model race and charity event held at Eldora Speedway — a track owned by Stewart — that featured some of the biggest names in motorsports, including Jeff Gordon, Tony Kanaan, and Travis Pastrana.
Each time, Patrick declined. 
"I said no because it's not in my comfort zone," Patrick told HBO before she raced at the event in 2012, the same year she joined Stewart-Haas. "I want to do it for Tony and for his charity. I want to do whatever I can to help raise a lot of money."
Patrick admits she didn't practice so she had an excuse later for her poor performance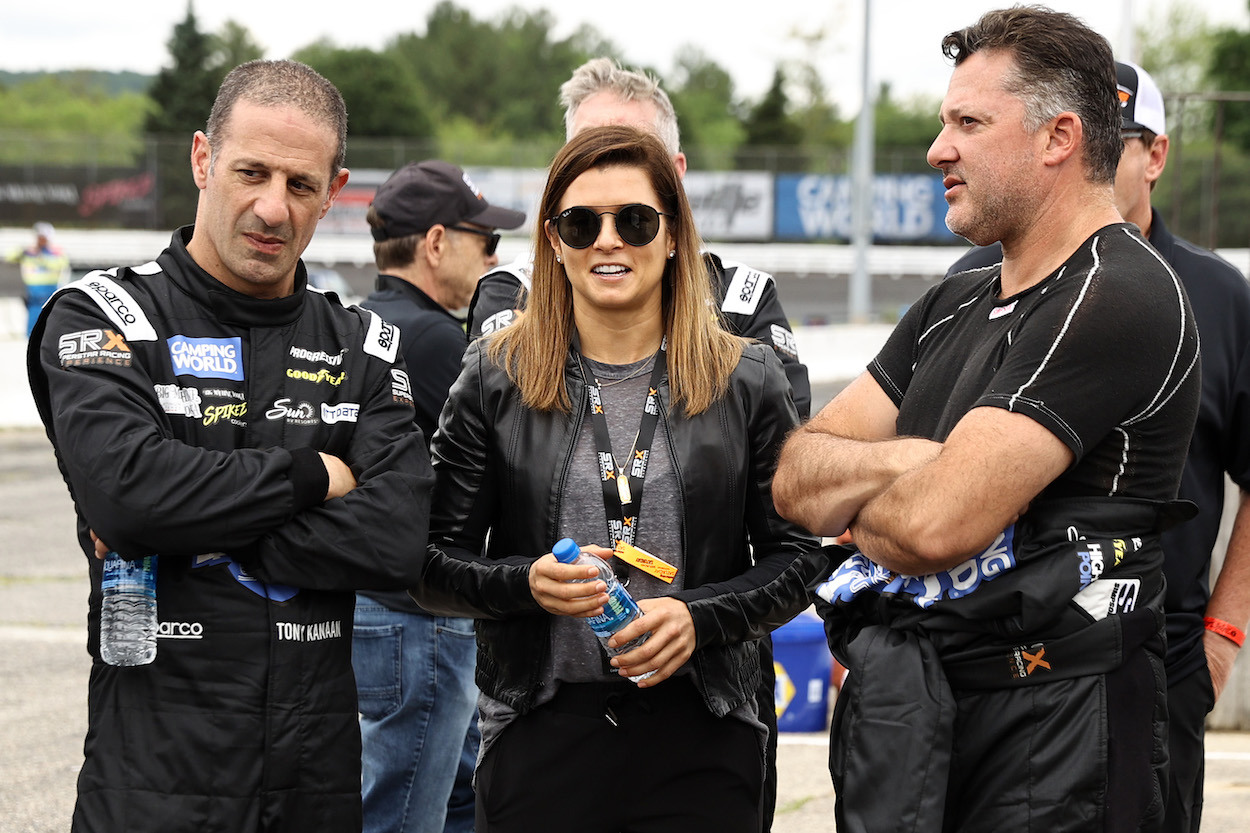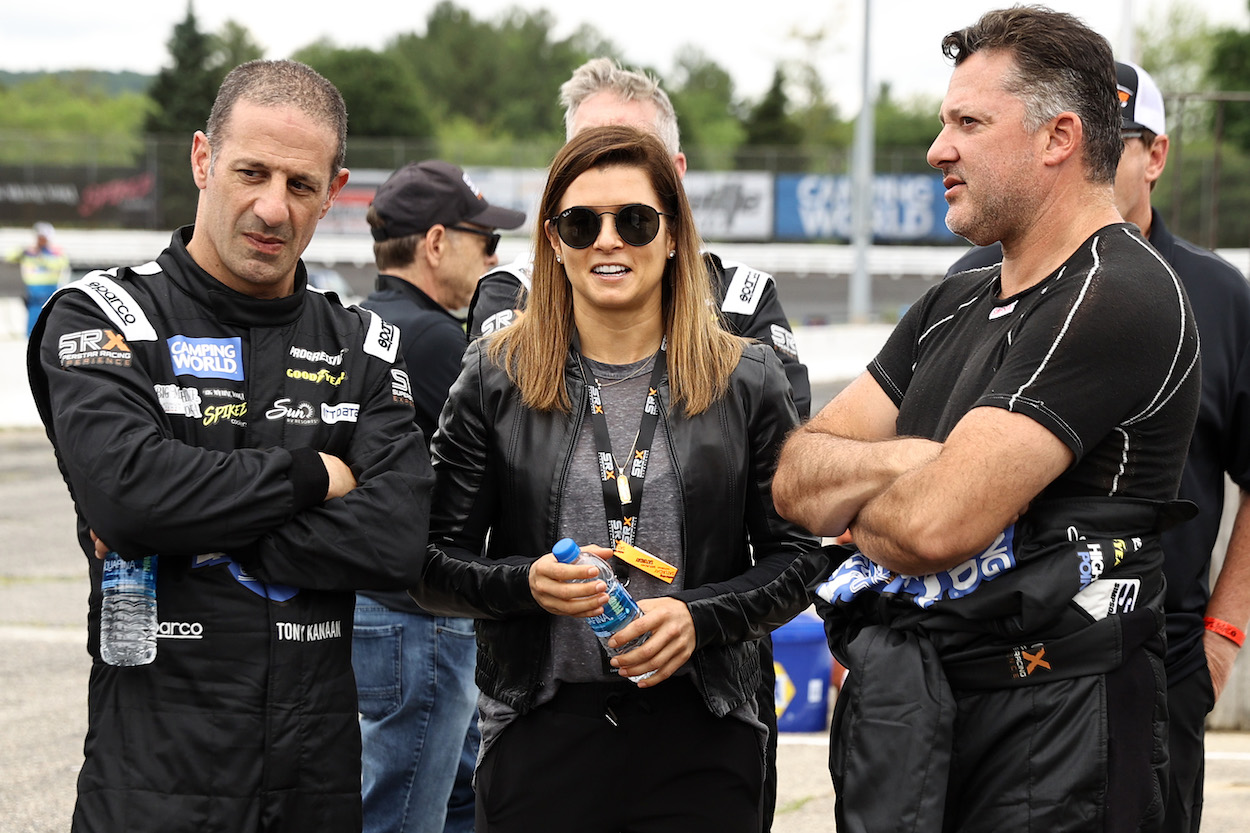 On Saturday night's broadcast of the inaugural SRX race in Connecticut, veteran broadcaster Allen Bestwick read a promotion for the next race on the dirt at Knoxville Speedway in Iowa. Patrick jumped in and spoke of her experience at the 2012 Prelude to the Dream with Stewart and offered up a surprisingly candid admission. 
"I remember the first time that Tony asked to me do Prelude to the Dream at Eldora, a track that he owns. I reluctantly said yes. I kind of felt like I had to because he was my boss. And you know, I'm going to be really honest, I didn't practice at all because I wanted to have the excuse that I didn't practice, that's why I sucked. It's not in my comfort zone. But I did it."
"How'd it work out?" Bestwick asked.
"I crashed," Patrick quickly replied. "I crashed in one of the heats. I put it out of my mind." 
Danica Patrick is unquestionably one of the greatest female racers of all time. She's been a role model for girls for years. Minus that one race in 2012.
Like Sportscasting on Facebook. Follow us on Twitter @sportscasting19.