Tony Stewart Adds Unnecessary Distraction to Crucial Year at Stewart-Haas Racing
Everyone who gave Tony Stewart an "atta boy" on Tuesday needed to reconsider by 8 a.m. on Wednesday. While the NASCAR Hall of Famer is preparing for his next adventure, fellow NASCAR Cup Series owners are securing their teams' future.
Stewart-Haas Racing needs to step up its game, and rival owners have removed two big pieces from the board.
Alex Bowman and Daniel Suarez signed extensions ahead of the Daytona 500
The days before the Daytona 500 are filled with announcements, and two prominent NASCAR Cup Series teams dropped big ones on Wednesday, hours before qualifying at Daytona International Speedway.
Hendrick Motorsports pulled off a two-fer by revealing Ally Financial signed a five-year sponsorship extension for the No. 48 Chevy, with Alex Bowman, 29, staying on to drive through at least 2026.
Meanwhile, Daniel Suarez, 31, signed his second contract extension with Trackhouse Racing in six months. Terms were undisclosed, but the development locks him in with Justin Marks' team through the end of the 2024 season and likely longer.
The news takes two high-profile drivers off the free-agent market for the 2024 season. That should concern Tony Stewart, who's losing Kevin Harvick to the Fox Sports broadcast booth after this season and faces the prospect of other departures.
Tony Stewart will race full-time on the NHRA circuit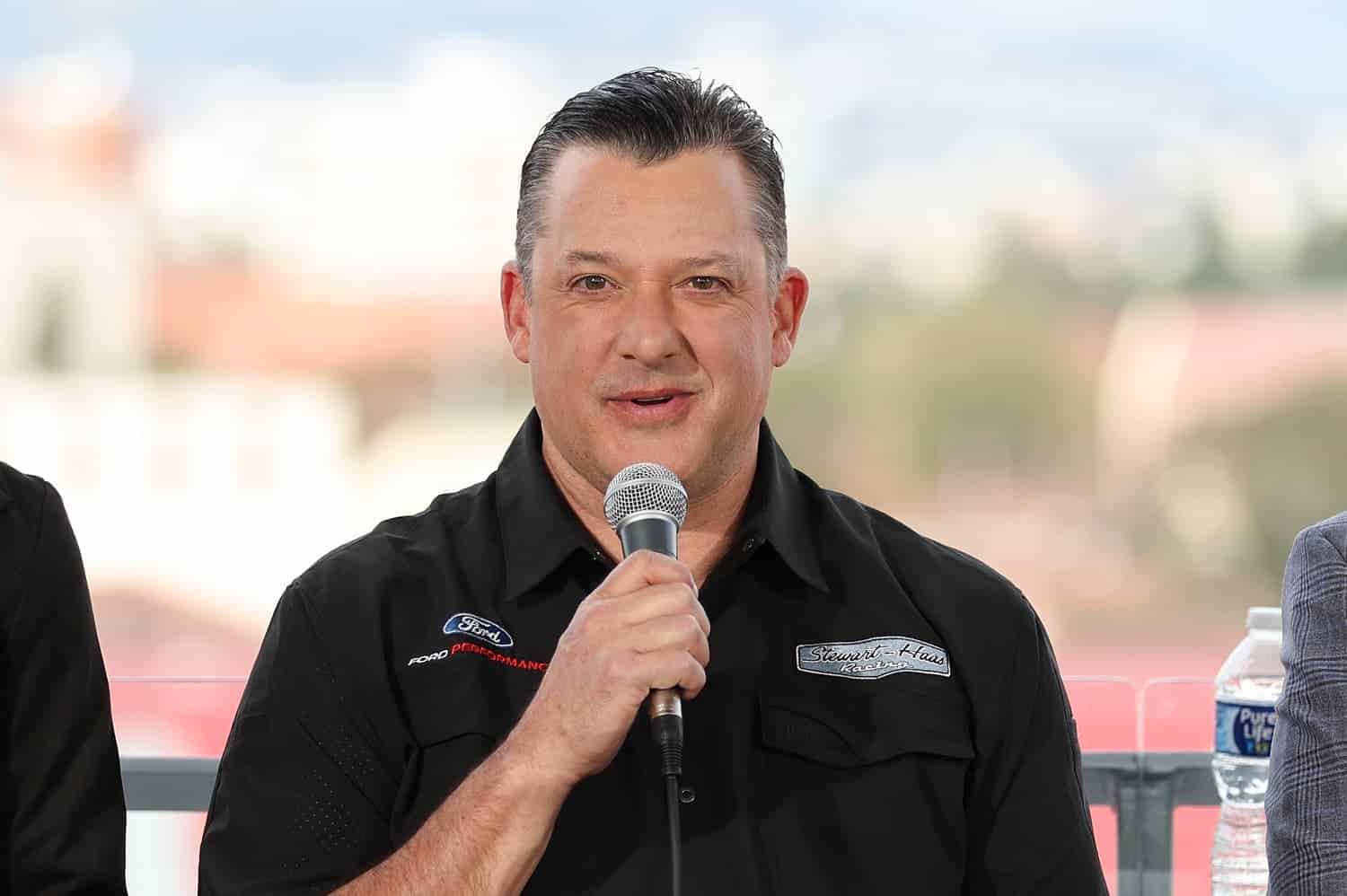 Three-time NASCAR Cup Series champion Tony Stewart, 51, is a man of many racing interests. Aside from co-owning Stewart-Haas Racing with Gene Haas, he has co-founded the Superstar Racing Experience (SRX), which is entering its third season, and owns other racing circuits and tracks. Last season, he added an NHRA team to his portfolio, and Stewart also finds time to do commentary on Fox's Cup Series broadcasts occasionally.
Late last season, Stewart made his NHRA racing debut in Las Vegas, where his wife, Leah Pruett, was also competing. This week, Stewart announced he will compete full-time in the series in a Top Alcohol Dragster for McPhillips Racing beginning March 9-12 in Gainesville, Fla.
"I want to keep learning about the sport and have the opportunity to go compete more this year with a team I really enjoy," he said, according to The Associated Press. "It's nerve-wracking to try and do something different. But when you have a team like what the McPhillips Racing team has, it makes everything a lot easier."
The 2023 NHRA schedule consists of 21 events, and Stewart would be likely to race in approximately 10 through mid-autumn, about the same time the NASCAR season wraps up. He'll also compete in some Lucas Oil Divisional Series events beginning March 1-5 at Gainesville Raceway.
"It's been like being a little kid all over again," Stewart said. "When I was racing go karts, I couldn't wait for the winter to be over so I could go racing. That's where I'm at all over again."
Tony Stewart has decisions to make at Stewart-Haas Racing
While Tony Stewart has proven proficient at multi-tasking, his NHRA dalliance last fall has led to a substantial time commitment with his decision to race full-time. It comes at an important time for Stewart-Haas Racing.
At best, SHR has been moving sideways in recent seasons; none of its four cars have advanced to the NASCAR Cup Series Championship 4 since Kevin Harvick from 2017-19. Harvick (2014) is the organization's only champion since Stewart in 2011.
SHR rushed Chase Briscoe into the Cup Series a year too soon in 2021 after Clint Bowyer retired. Though that move looks to be panning out, Briscoe and Ryan Preece, recently promoted to replace the underachieving Cole Custer, are potential free agents at the same time SHR must address Harvick's retirement this fall. Aric Almirola almost retired last year and could leave for real along with Harvick.
Co-owner Gene Haas is largely occupied with his Formula 1 team, so it's left to Stewart to engineer solutions for 2024. Suddenly, however, Alex Bowman and Daniel Suarez are off the table.
There's a far better chance Denny Hamlin becomes available than Ross Chastain, and even that is a short-term solution. After that, pickings get slim: Michael McDowell, Justin Haley, Corey LaJoie, and maybe Noah Gragson, though Legacy Motor Club likely holds a 2024 option on the latter.
All in all, it seems Stewart should be spending every free moment pursuing the available avenues. Unfortunately for SHR followers, the NHRA schedule will eat into those minutes.
Got a question or observation about racing? Sportscasting's John Moriello does a mailbag column each Friday. Write to him at [email protected]