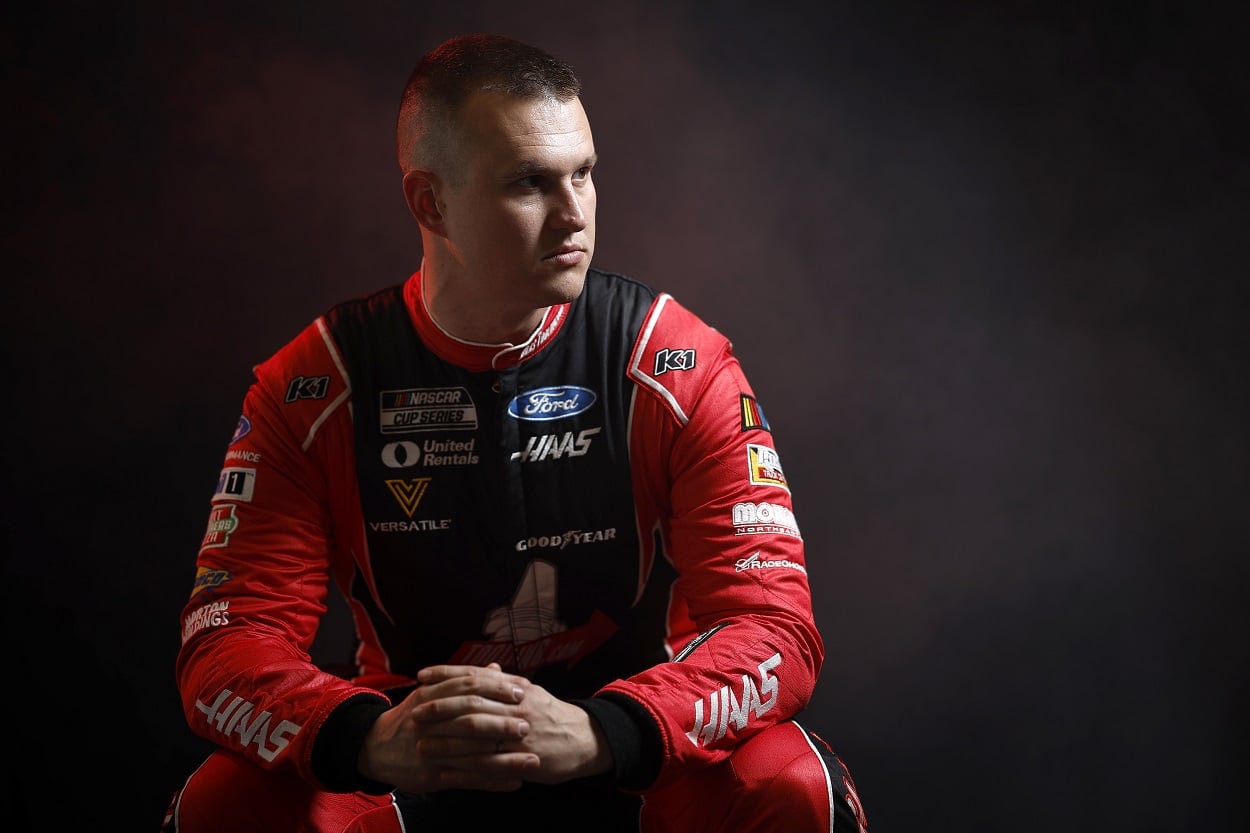 Ryan Preece Made Tony Stewart Look Like a Genius, at Least For One Night
Ryan Preece looked fantastic at the Clash of the Coliseum.
Martin Truex Jr. won the Clash on Sunday at the Los Angeles Memorial Coliseum, and Kyle Busch finished third in his first outing with his new team. But Ryan Preece might have had the most notable race of any driver in the field.
Preece finished seventh overall, but he led a race-high 43 laps and made passes in the outside lane that few drivers were able to accomplish throughout the 150–lap feature race.
That performance came as a surprise given his pedestrian qualifying and heat race results, as well as the unsteady path his NASCAR career has taken to get to this point.
He qualified 24th of 36 drivers Saturday after posting the 20th-fastest lap earlier in the day during practice. His qualifying time put him sixth to start his heat race.
Ryan Preece's prelim results (and his past Cup Series career) left little optimism for a strong Clash run
He did manage to gain two positions in the 25-lap prelim to secure one of the five transfer spots from the heat race to the main event and avoid the last-chance qualifier races. Yet, all of those results aligned with the narrative of a driver who could not capitalize on his first shot in the Cup Series and might simply be grateful to have a full-time ride again.
Preece spent last season in the unique position of being a reserve driver for Stewart-Haas Racing after three full-time seasons in the NASCAR Cup Series. He ran races across all three national series in 2022 while doing a significant amount of driving in a virtual simulator for the organization.
He posted solid results in his limited starts last year, especially in the Truck Series, where he had a win and nine top-10 finishes in 10 races, but his Cup Series record remained rather bare.
Preece got his initial full-time break into the Cup Series in 2019 with JTG Daugherty Racing after he had won an Xfinity Series race for Joe Gibbs Racing each of the previous two seasons.
That success did not translate to the Cup Series with a team that has struggled to improve beyond mid-pack mediocrity. Preece registered only two top-fives and did not finish higher than 26th in the points standings during his three-year tenure with JTG Daugherty.
He took a step back to eventually go forward in his NASCAR career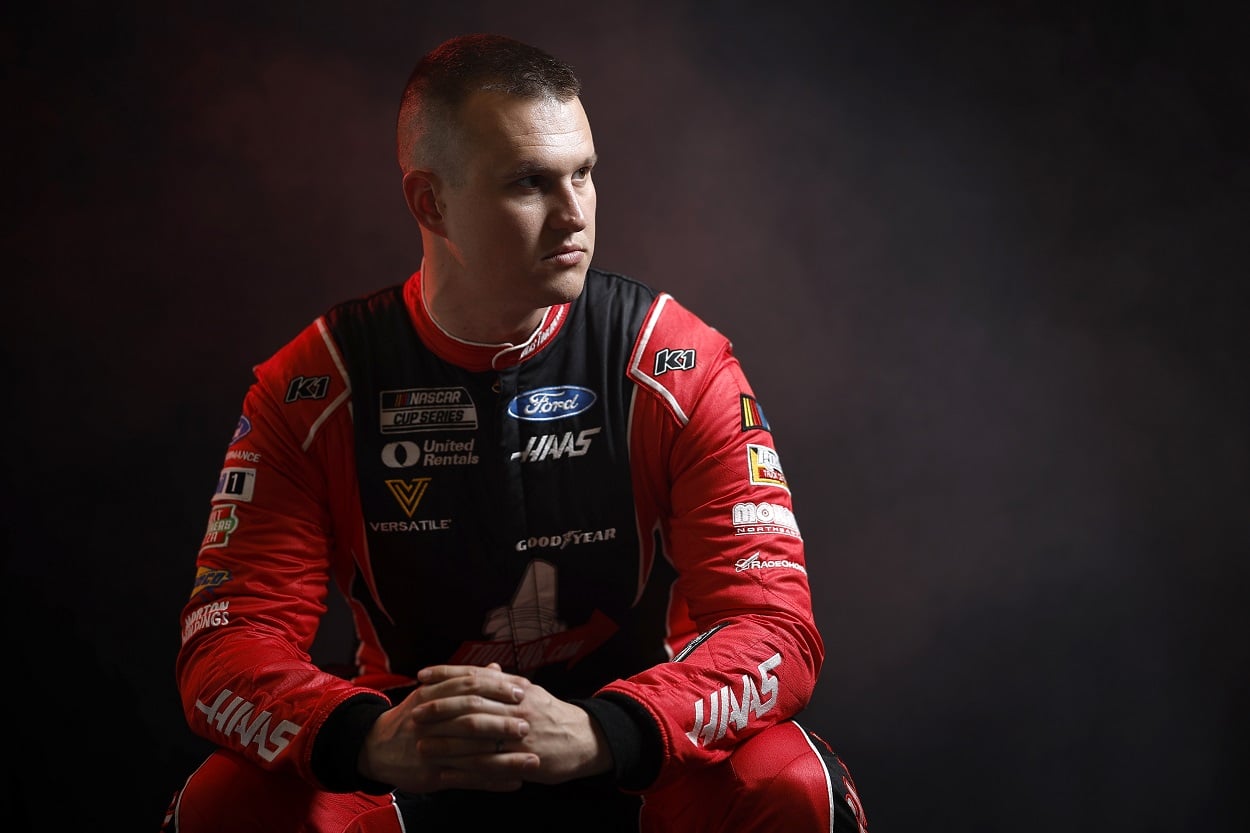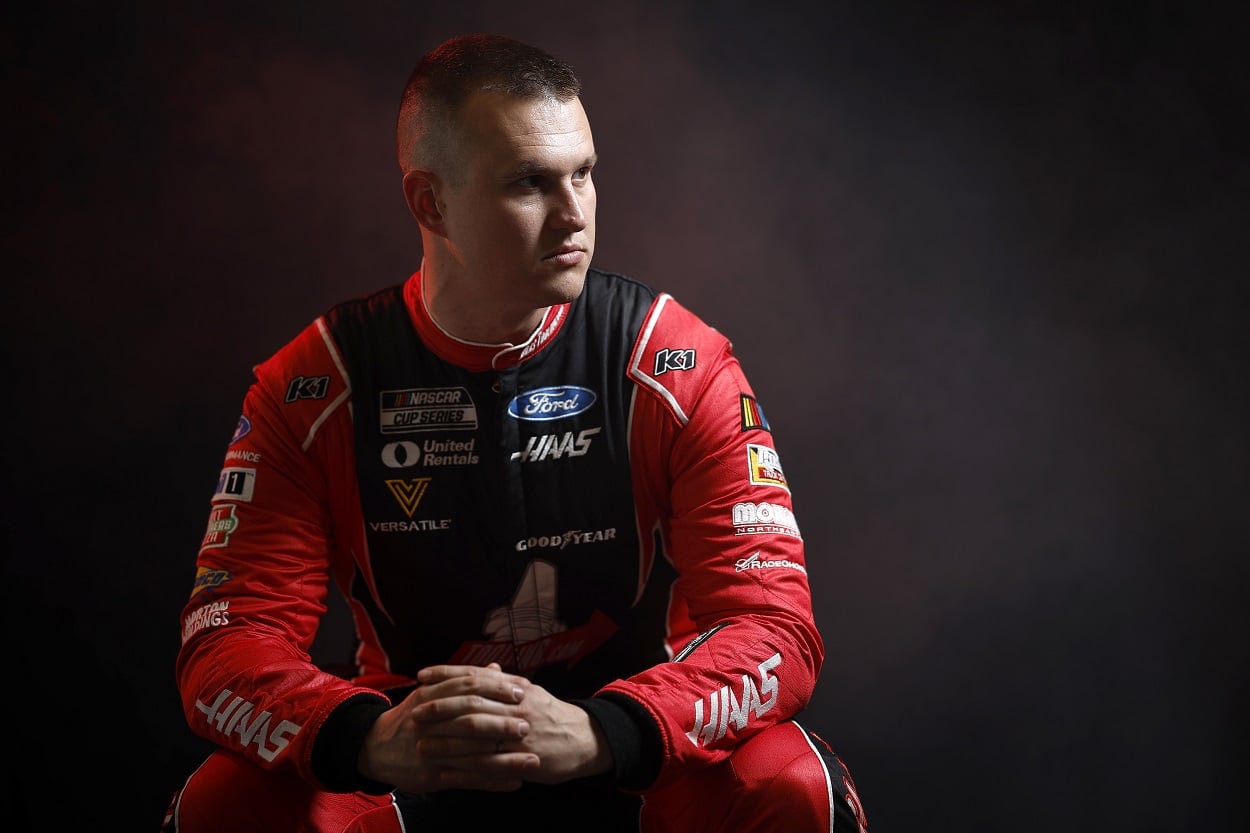 So, he made the unorthodox decision to take on the reserve driver role for SHR, which is one of the premier organizations in the sport and fields the maximum of four cars in the Cup Series.
Preece's success in that role, combined with the lack of results from Cole Custer in the No. 41 car, led to a reported disagreement between the organization's co-owners, Tony Stewart and Gene Haas.
Stewart wanted to put Preece in the No. 41 car for 2023, while Haas, whose Haas Automation company was a primary sponsor of the car, wanted to keep Custer in the seat. Custer is also the son of team president Joe Custer.
Stewart obviously won out. Preece moved back to the Cup Series full time, while the organization demoted Custer to the Xfinity Series, where he finished runner-up for the championship in both 2018 and 2019.
It was a risky move considering Preece has yet to prove himself capable of contending for wins at the sport's top level even though he was with a mid-tier organization.
His 2023 campaign appeared to begin much the same way. But Preece brought the No. 41 car to life in the main event Sunday night, drove through the field from his 16th-place starting position, and took the lead by Lap 83.
A mechanical problem ended Preece's chance at winning his first start in the No. 41 car
He survived five restarts while out front before eventual winner Truex passed him with 25 laps to go, but even that was not necessarily Preece's fault. A fuel pump problem made the No. 41 machine misfire and behave as if it was having electrical system issues.
Preece lost several positions as he diagnosed the problem, but he then flipped the fuel switch, and his car came back to life. However, it was too late to recover, and he had to settle for seventh.
Still, the result matters little in this case, especially since the Clash at the Coliseum is an exhibition event that does not count toward the season championship standings. Preece, who came up through the short-track modified ranks, showed plenty of reasons for optimism to begin this season.
Perhaps he will only be a factor at short tracks where he is most comfortable given his background, but he does not have much of a bar to clear to improve on the No. 41 team's results from the past two seasons that have netted a combined five top-five finishes.
You might as well add Ryan Preece to the remarkably long list of drivers capable of winning a race and stealing a playoff spot while making Stewart look incredibly wise in the process.