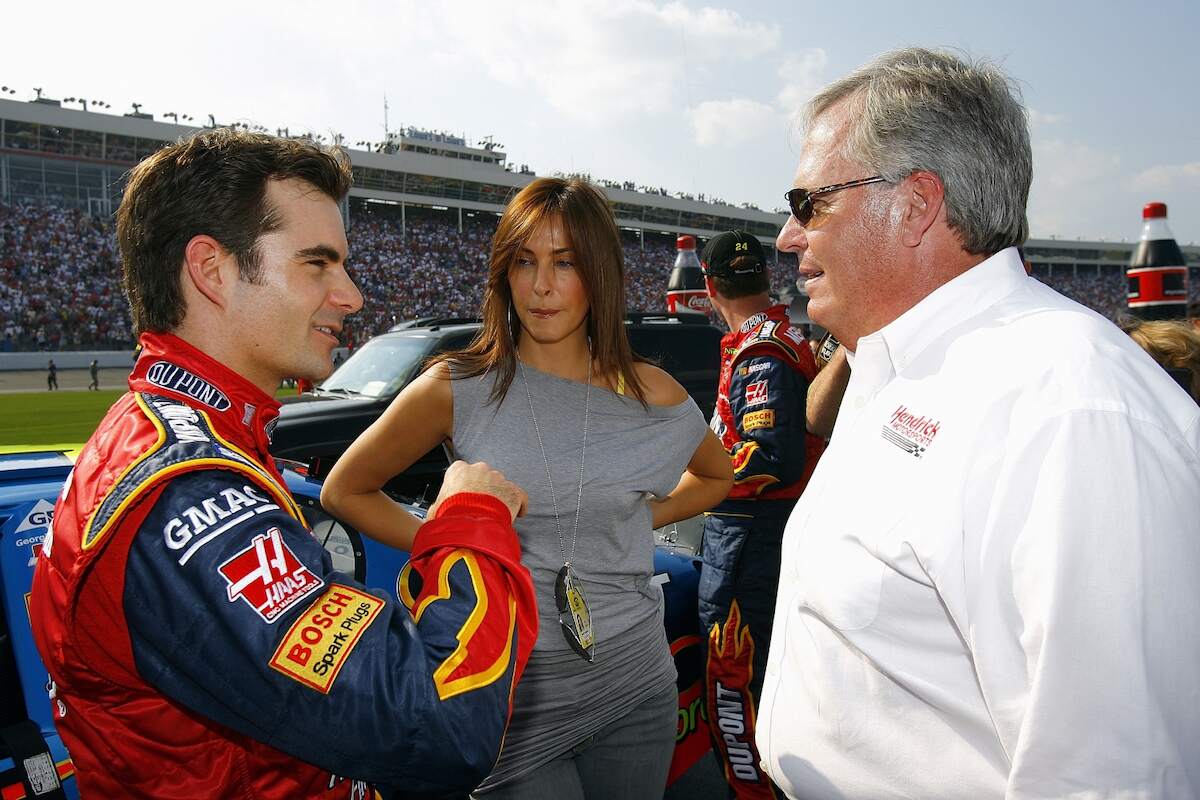 NASCAR Legend Jeff Gordon Revealed a Life-Altering Secret at a Croquet Party That He Hid From Friends and Family For Over a Month
Jeff Gordon was no stranger to keeping his dating life under wraps. But he finally had to tell his family and friends about his big announcement at a croquet party in 2006.
During his legendary NASCAR career, Jeff Gordon gave his friends and family a chance to see him finish in first on 93 occasions. However, his closest supporters waited much longer to find out a life-altering piece of news the highly-decorated driver kept under wraps for more than a month.
Then again, Gordon already had experience in keeping a secret. After all, the NASCAR community didn't learn of his relationship with Brooke Sealey until well after it started.
Jeff Gordon initially kept his relationship with Brooke Sealey under wraps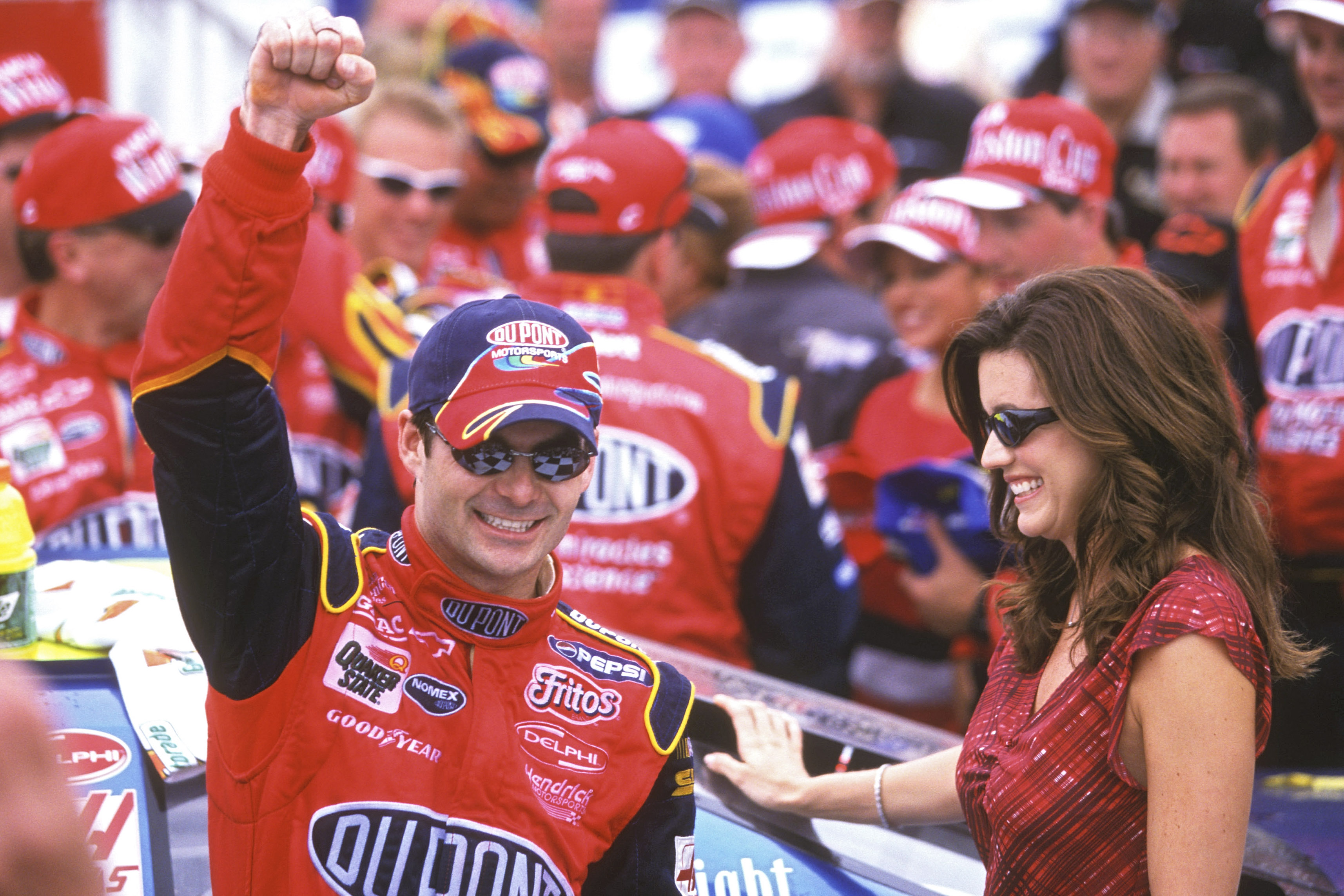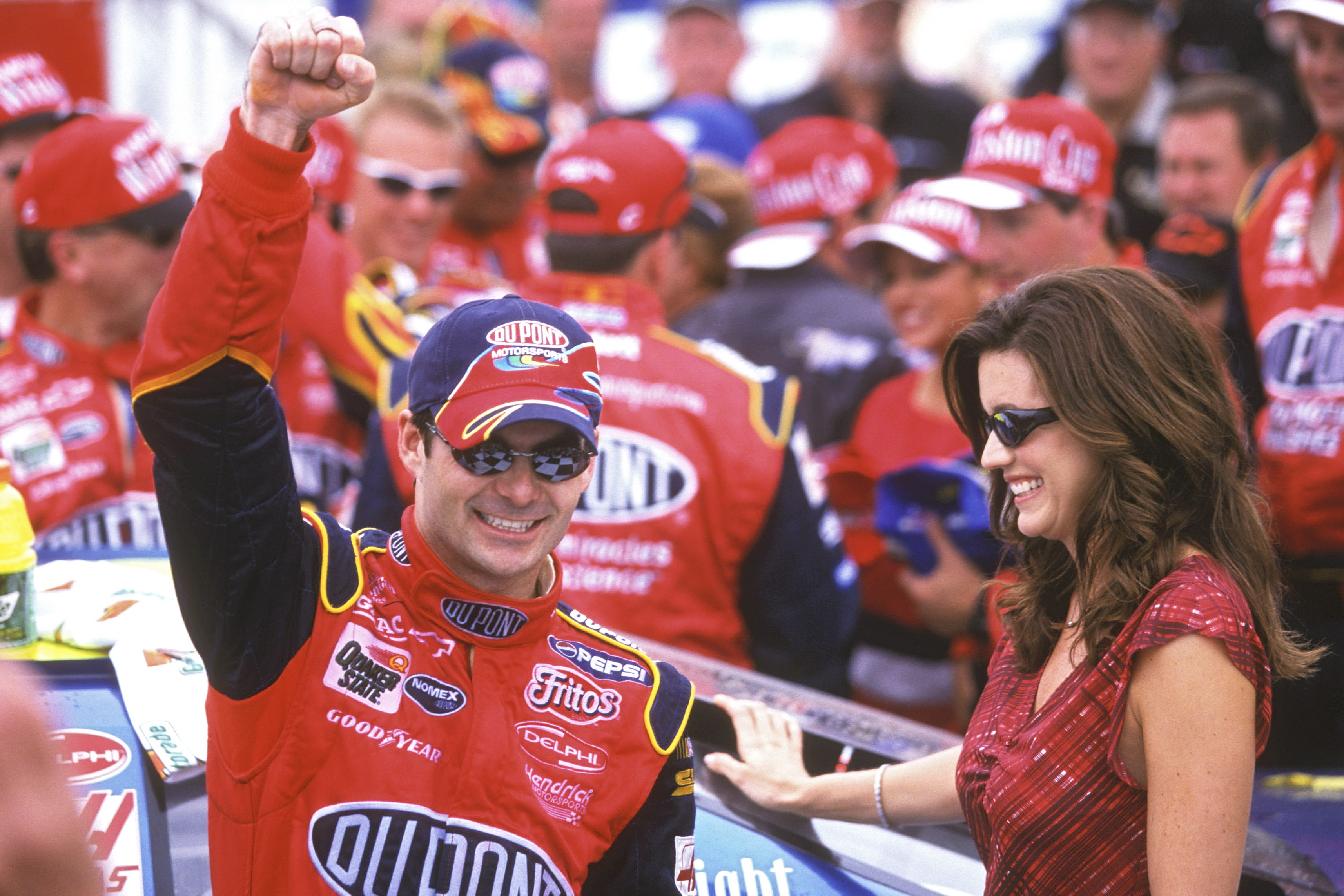 Jeff Gordon immediately stood out as one of NASCAR's top competitors. In fact, he earned 1993 Winston Cup Series Rookie of the Year honors driving the No. 24 car for Hendrick Motorsports.
Gordon propelled himself into the spotlight by winning the first of two qualifying races for the 1993 Daytona 500. And in doing so, he put himself in a position to cross paths with Brooke Sealey.
Shortly after the two met at the conclusion of the race, they began dating.
However, they initially kept everything under wraps.
An unwritten rule in NASCAR that prohibited drivers from dating Miss Winston Cup models may have been a roadblock for others, but Gordon and Sealey managed to conceal the nature of their relationship.
From ducking into kitchens and out back doors of restaurants to literally taking another flight in order to not be seen by another NASCAR driver and his team, the former Miss Winston Cup model resorted to crafty measures to avoid detection.
Gordon explained to Sports Illustrated in 1995 that he became "a master at sneaking in and out of hotels" as a result of having to keep his relationship with Sealey hidden from the public.
The motorsports legend met Ingrid Vandebosch a year prior to the completion of his divorce settlement
Jeff Gordon and Brooke Sealey got married in November 1994.
Less than a decade later, the two officially parted ways.
But a year before Gordon's divorce settlement got finalized, he got introduced to Ingrid Vandebosch. But as she told Forbes, she took a hands-off approach with the NASCAR star when they met at a dinner party in the Hamptons in 2002.
Even though Gordon specifically asked to be seated next to Vandebosch, he told her, "No one can take our picture."
Of course, the California native had yet to wrap up his divorce from his first wife when he initially encountered the Belgian actress and model.
With Gordon stuck in the latter stages of settling with Sealey, Vandebosch did not begin dating the motorsports star until 2004.
Gordon finally revealed a life-altering secret to friends and family at a croquet party
Jeff Gordon had to hide his romantic relationship with Brooke Sealey until the couple finally went public at a NASCAR awards banquet. And in the case of Ingrid Vandebosch, he also had to keep a secret hidden.
Gordon's family and friends remained completely in the dark about a life-altering decision he made more than a month before he hosted a croquet party in 2006.
According to Sports Illustrated, on June 24, Gordon had a dozen guests attend a croquet event held at a resort in California. With the sun setting over the Napa Valley, he raised a glass of lemonade to family and friends in attendance.
Only he didn't take the toast in a direction everyone expected.
"Ingrid and I are no longer dating," Gordon told everyone.
After a pause for theatrical effect, the NASCAR star proclaimed, "We're getting married!"
Ironically, Gordon had proposed nearly six weeks earlier…on Mother's Day.
In November, he married Vandebosch in a small, private ceremony held in Mexico. In June 2007, Gordon and his wife welcomed their first child, Ella Sofia, into the world. Their son, Leo Benjamin, arrived in 2010.
So even though Gordon hid a life-altering secret from his family and friends for more than a month, they have since had the opportunity to watch the 49-year-old build a loving family of his own ever since that fateful croquet party.
Like Sportscasting on Facebook. Follow us on Twitter @sportscasting19.