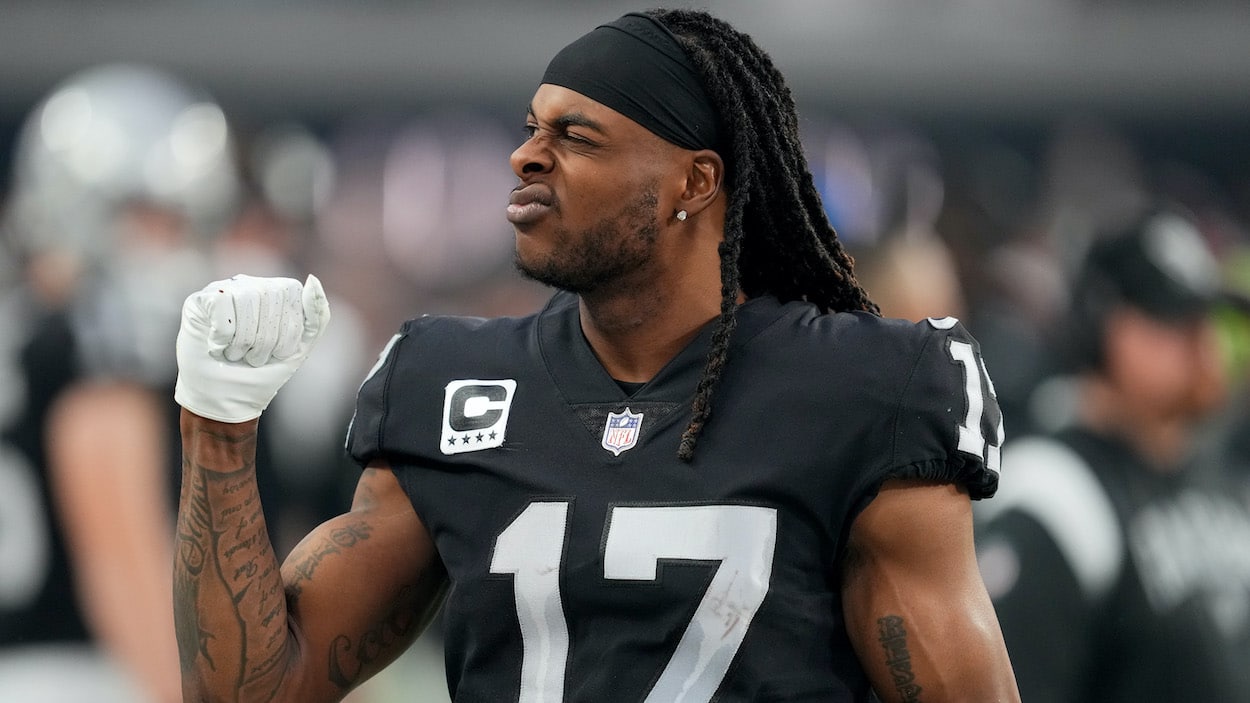 Davante Adams Shares 2-Word Recruiting Pitch That Should Convince Aaron Rodgers to Come to Raiders
Davante Adams shared a simple message with his former Packers teammate, Aaron Rodgers, that should make the QB want to come to the Raiders.
Davante Adams wanted off the Green Bay Packers last offseason, at least in part, because of Aaron Rodgers' yearly "Will he? Won't he?" game. Adams also wanted to go to the Las Vegas Raiders and play with his college teammate and close friend, Derek Carr. Well, less than a year later, Carr is out in Vegas, and Rodgers is on his way out of Green Bay.
Adams realizes that his circumstances have changed drastically in the last few months, and now the best option for his own success next season is to have Rodgers on the Raiders throwing him the ball. That's why he as a two-word "recruiting pitch" for Rodgers to come to Sin City, and the quarterback should listen.
Davante Adams wants Aaron Rodgers on the Raiders in 2023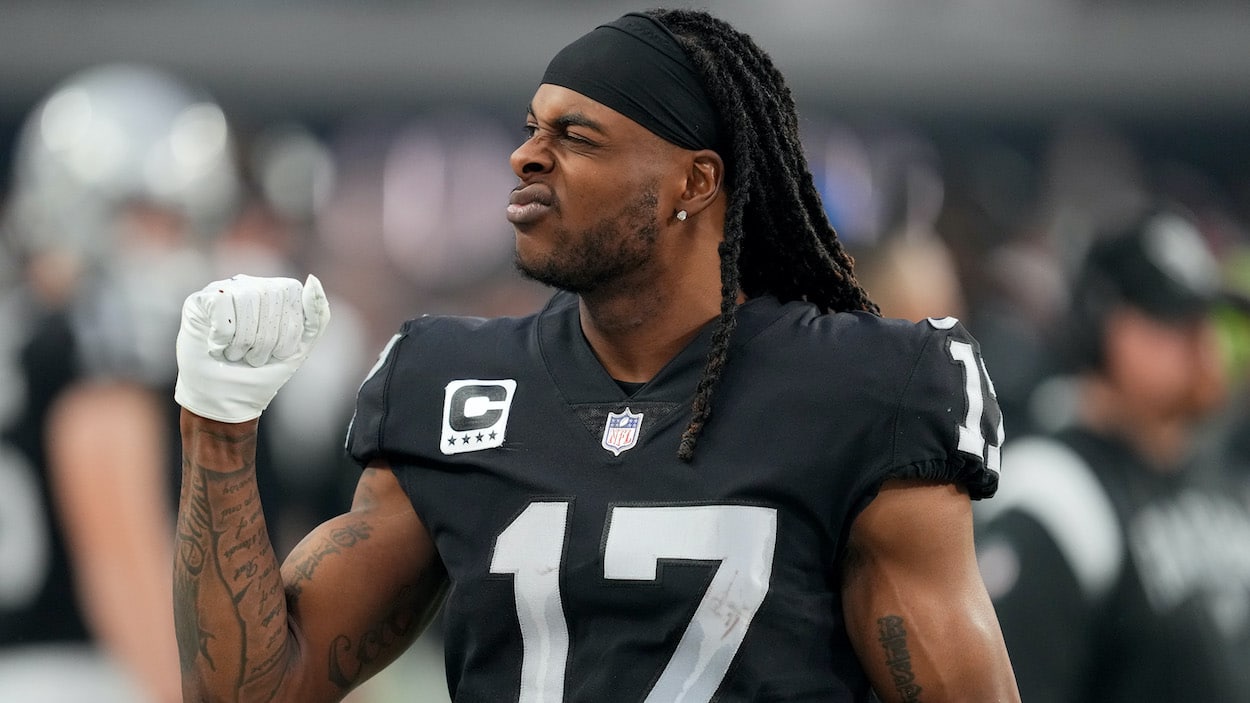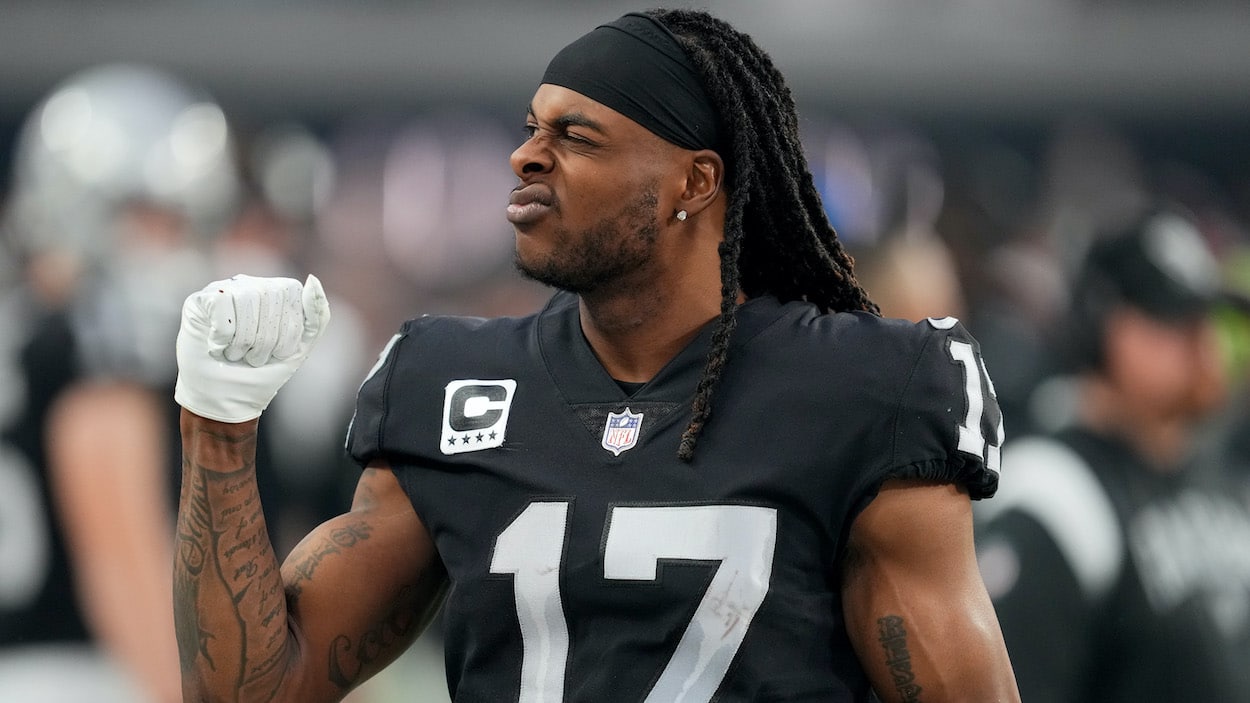 All-Pro wideout Davante Adams had eight incredible seasons with Aaron Rodgers on the Packers. As a second-round pick out of Fresno State, Adams improved in each of his first three seasons. In his final five seasons in Green Bay, though, the WR became a five-time Pro Bowler, two-time All-Pro, and inarguably one of the best pass-catchers in the league.
Adams left Wisconsin with 669 catches for 8,121 yards and 73 touchdowns.
With former Fresno State teammate Derek Carr at the helm in Las Vegas, Adams' numbers didn't fall off at all. He has 100 catches for 1,516 yards and led the league in receiving touchdowns for the second time in his career (2020, 18) with 14.
Unfortunately for Adams, the Raiders went 6-11, which cost Carr his job. And now that Tom Brady is retired, the best QB to replace Carr and lead the Raiders to the playoff next season is Aaron Rodgers.
The Packers are ready to let Rodgers go and hand the team to Jordan Love, just like they did 14 years ago, trading Brett Favre and giving Rodgers the reins.
At the Pro Bowl, NFL Network reporter Cameron Wolf asked Davante Adams if he was recruiting Rodgers to come to Vegas. "Why would anybody not do that?" Adams responded. "I mean, 100 percent. That's my guy, obviously. Wishful thinking, but we'll see what happens."
Wolf then asked Adams to share his "best recruiting pitch," to which the wideout simply responded, "I'm here."
And that might be the best recruiting pitch for Rodgers these days. He struggled (seemingly on both a personal and professional level) dealing with rookie WRs in Green Bay this season, pining for some experience in the wide receiver room.
Also, Rodgers wasn't just good for Adams. It went both ways, for sure. The QB won three of his four NFL MVP Awards with his favorite target. However, the two never won a Super Bowl together.
In 2023, with Rodgers and Adams together on the Raiders with Darren Waller, Hunter Renfrow, (maybe) Josh Jacobs, Maxx Crosby, and Chandler Jones, that Super Bowl that has eluded Aaron Rodgers and Davante Adams together may finally be in reach.