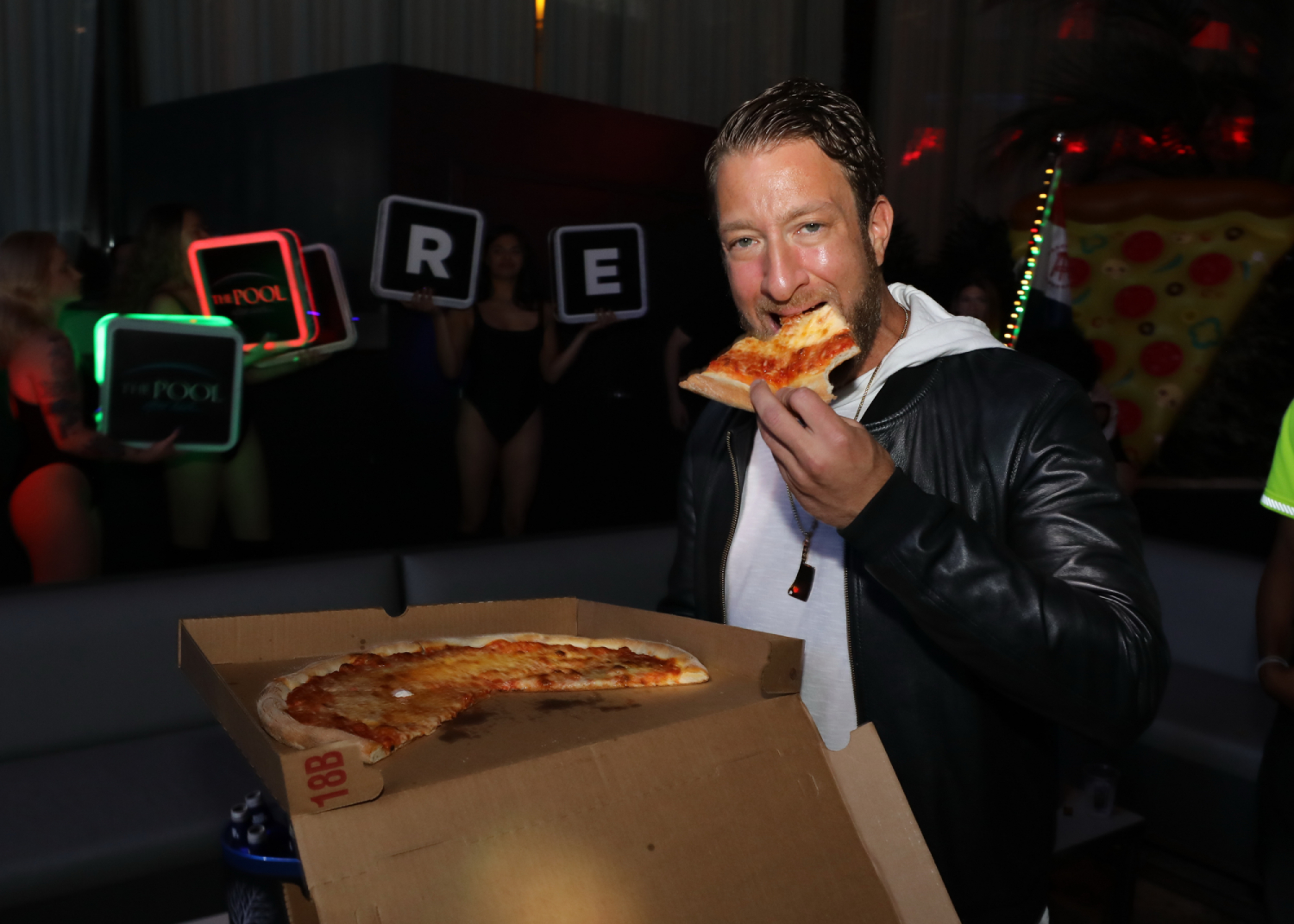 Dave Portnoy Can't Watch Football With Roger Goodell, so He Turned to Donald Trump
Dave Portnoy, founder of Barstool Sports, wasn't able to sit down with Roger Goodell to watch football, so he turned to President Trump.
Dave Portnoy, the founder of Barstool Sports, is not a fan of NFL Commissioner Roger Goodell. Portnoy, a New England Patriots fan, is known for wearing his t-shirt with Goodell portrayed as a clown. When the NFL held an auction where the winner would be allowed to watch an NFL game in Goodell's 'Fan Cave,' Portnoy won with a winning bid of $250,000. Goodell and the NFL nixed the bid. Portnoy called him a coward and moved on. Portnoy, instead, found himself sitting with President Trump for an unexpected interview and jokingly asked the president if he could arrest Goodell.
Portnoy's dislike for Roger Goodell
Dave Portnoy doesn't hide his feelings. He doesn't like Roger Goodell and he lets people know about it. The beef stems from Tom Brady's four-game suspension for the Deflategate scandal. In 2015, Portnoy was arrested during a protest at NFL offices after the suspension.
Portnoy was then booted from a Super Bowl 53 media event. According to CBS Boston, Portnoy was escorted out of the event after using a fake credential to make his way in. Portnoy explained the situation on social media by saying he was charged with criminal trespassing and told not to return to the arena for a year.
Portnoy didn't listen and still made his way to the Super Bowl. He was disguised but was still caught. He was dragged out of the stadium and was arrested.
Portnoy wins charity auction to watch football with Goodell
Dave Portnoy just keeps giving it to Roger Goodell. When the NFL was holding a charity auction to raise money during the coronavirus (COVID-19) pandemic, Portnoy felt charitable. The winner of the auction would get to watch a Monday Night Football game in Goodell's 'Fan Cave,' which was the place where he conducted the 2020 NFL draft.
The winning bid exceeded $250,000 and the winner was, of course, Portnoy. "Good charity, great charity. I'm happy to give the money. Let's [expletive] help people," Portnoy said on Twitter after he won the auction. "Let's go watch some football Roger. I got some questions, we've got all day. Football takes what, three or four hours. No handcuffs, no jail. I paid fair and square."
Goodell fired back at Portnoy and wouldn't accept his bid. The NFL Commissioner said Portnoy failed a background check for his trespassing issues. Portnoy issued another 'emergency press conference' via social media, calling Goodell a coward in a profanity laced video. "We knew it was going to happen. You have cowards, you have mega-cowards and then you have Roger Goodell," Portnoy said. 
Portnoy sits down with Trump and asked if he can arrest Goodell
Someway, somehow, Dave Portnoy got to sit down with President Donald Trump for a one-on-one interview Thursday. Portnoy even posted on his Twitter account that he did not expect to sit down and interview President Trump. Portnoy posted three segments of the interview on social media.
In the first segment that lasted nearly nine minutes, Roger Goodell's name came up toward the end of the piece. The topic of kneeling in the NFL during the national anthem came up with Trump saying, "I don't like the kneeling. I didn't like it for the NFL and I think there are many other ways of showing you're unhappy."
Portnoy then said he hated Goodell and Trump admitted he had heard that. Portnoy also explained how he had won the auction fair and square to sit down with Goodell and watch football. Trump said, "Well, he wanted no part of you." Portnoy asked Trump for a little favor saying, "Well, I don't know if you can arrest the guy for that." Trump said he couldn't help him there, but said it was a very wise move by Goodell.