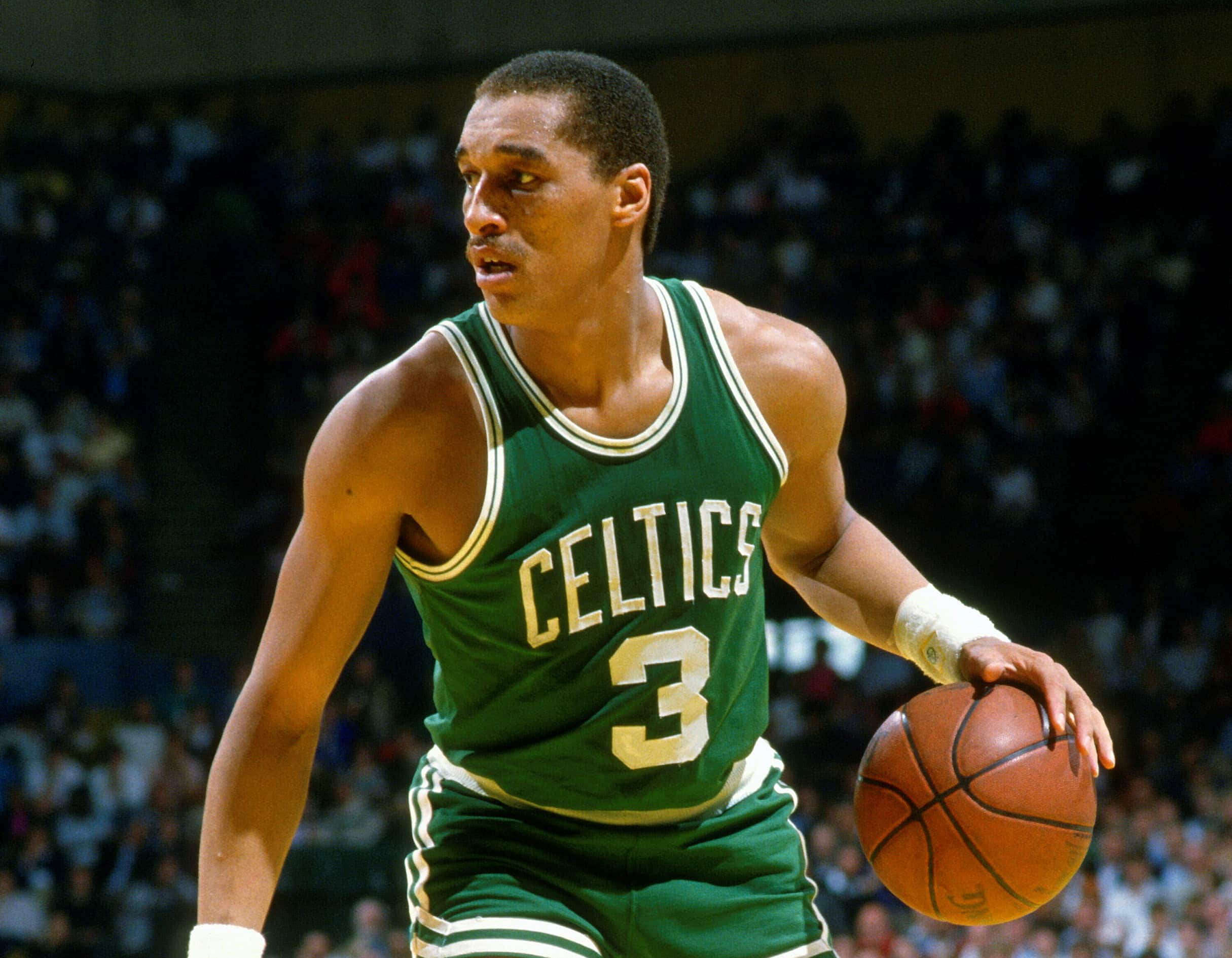 Dennis Johnson: 5 Signature Moments From His Boston Celtics Career
Former Boston Celtics guard Dennis Johnson always seemed to come up big when the spotlight was shining.
The Boston Celtics were close in 1982 and 1983. They couldn't quite get back to the NBA Finals after winning the championship in 1981. The biggest problem was matching up with some of the Eastern Conference guards like Andrew Toney of the Philadelphia 76ers and Sidney Moncrief of the Milwaukee Bucks. Enter Dennis Johnson.
The Celtics acquired the veteran guard from the Phoenix Suns prior to the 1983-84 NBA season. DJ made an immediate impact, playing a key role in Boston's 1984 and 1986 championships. We took a look at five signature moments from Johnson's time in Boston.
No. 5: Dennis Johnson scores career-high 33 points in 1987 NBA Finals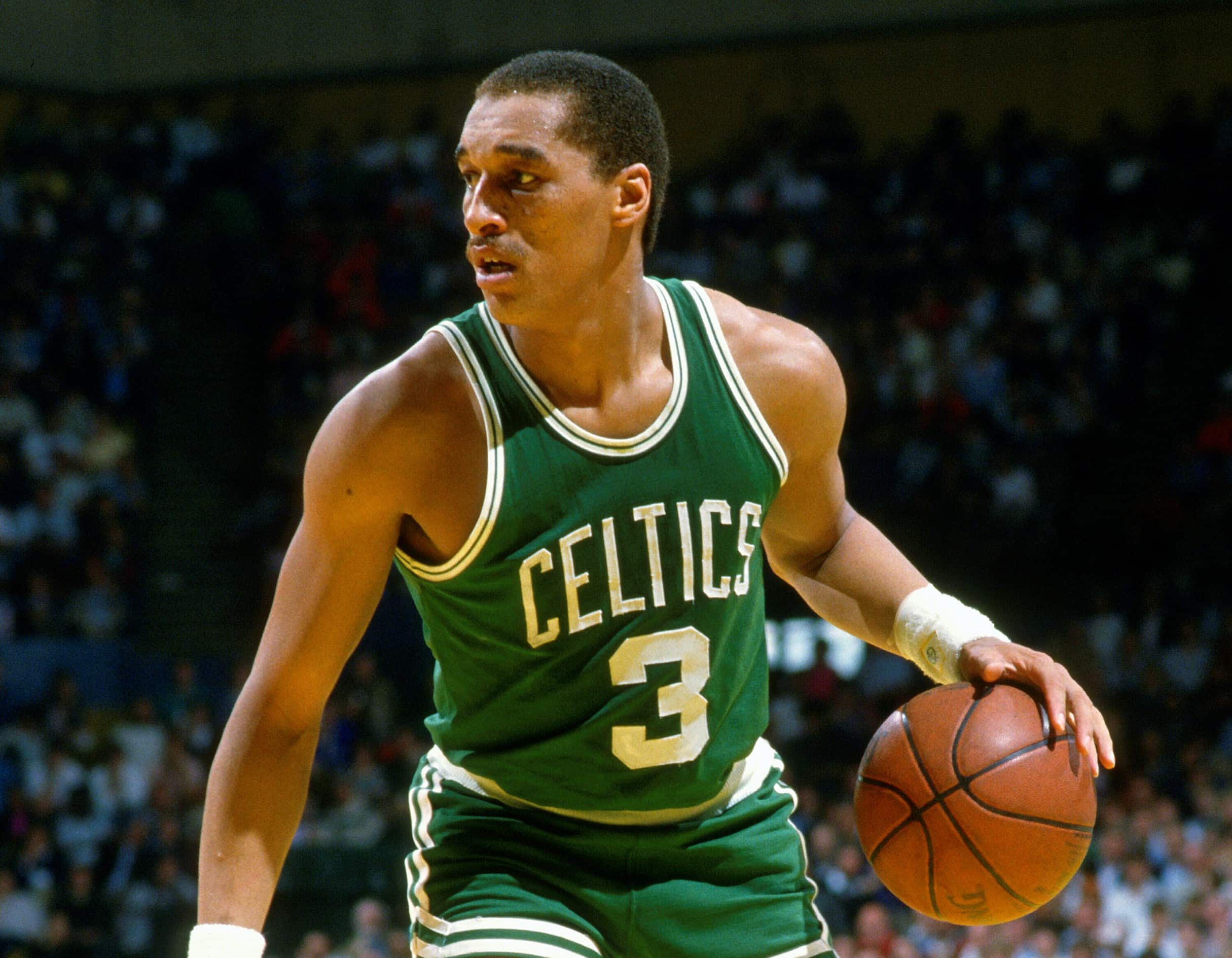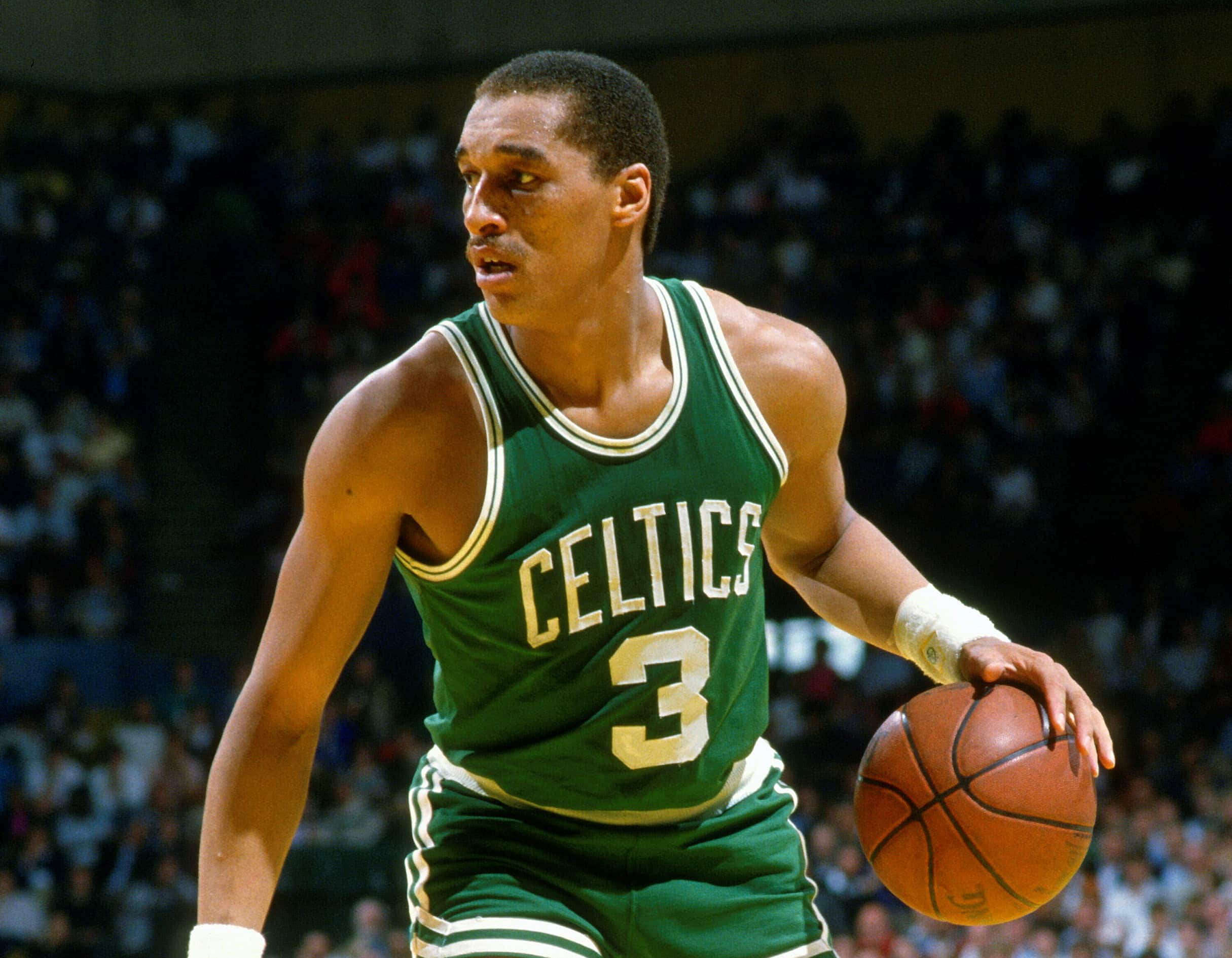 Johnson played in four straight NBA Finals in his first four seasons in Boston. He always came up big in the spotlight, and that held true on June 14, 1987, in Game 6 of the NBA Finals,
Although the Celtics lost 106-93 and watched the Lakers celebrate a championship that night, DJ had a career night. Not only did he tie his previous career-playoff-high of 33 points, but he also pulled down 10 rebounds. He dished out five assists without turning the ball over.
Larry Bird, who once said DJ was the best player he ever played with, joked that it was Johnson's plan to save his best for the playoffs.
"DJ goes all season long, missing shots so they won't guard him in the playoffs, so then he can open it up," Bird said during the 1987 NBA Finals, per United Press International.
No. 4: DJ dishes out 17 assists in Game 5 of the 1985 NBA Finals
Johnson was known for his defense. The Celtics always asked him to defend the opponent's top guard, whether it be Toney, Moncrief, or Magic Johnson.
DJ could score as well. In Game 5 of the 1985 NBA Finals against the Lakers, he also showed off his true point guard skills. Johnson was the lone player in the game to log all 48 minutes. He handed out a career-high 17 assists in Boston's 120-111 loss.
Johnson also poured in 22 points, but his efforts weren't enough as the Lakers claimed a 3-2 series lead and went on to win the championship in six games.
No. 3: Johnson finishes the 'Larry Bird steal' with game-winning layup in 1987 Eastern Conference Finals
Larry Bird did the bulk of the work, but it would have been for naught had Johnson not converted the layup.
With the series tied at two games apiece in the 1987 Eastern Conference Finals against the Detroit Pistons, things didn't look promising for the Celtics. They trailed by a point, and the Pistons took possession on the sideline after the ball deflected out of bounds off Celtics guard Jerry Sichting. With five seconds left, Piston's guard Isiah Thomas hurried the ball in play, attempting to hit center Bill Laimbeer ear the Celtics basket.
Bird intercepted the pass before hitting DJ with a pass. As Bird stepped in front of Laimbeer, Johnson alertly cut down into the lane. Bird fired a pass to Johnson, who laid it in for an improbable 108-107 Celtics win. Boston won the series in seven games.
No. 2: DJ hits a buzzer-beater in Game 4 of the 1985 NBA Finals
The Lakers sought revenge against the Celtics in the 1985 NBA Finals. They believed they let one get away in 1984 when they outplayed the Celtics much of the series, only to lose in seven.
The Celtics opened the series with the "Memorial Day Massacre" as they crushed the Lakers 148-111 in Boston, but LA won Game 2 at the Boston Garden and then took a 2-1 series lead with a 136-111 win in Game 3.
With three straight games in LA, Boston needed to steal one, and they did just that in Game 4. With the game tied 105-105, the Celtics got the ball to Bird, and the Lakers quickly double-teamed him. Bird found Johnson, who drained a 19-footer at the buzzer, giving Boston a 107-105 victory.
Although the win tied the series and reclaimed homecourt advantage for Boston, the Lakers won the next two games, sealing the deal with a 111-100 win in Boston.
No. 1: DJ clamps down on Magic and watches his own offense soar during 1984 NBA Finals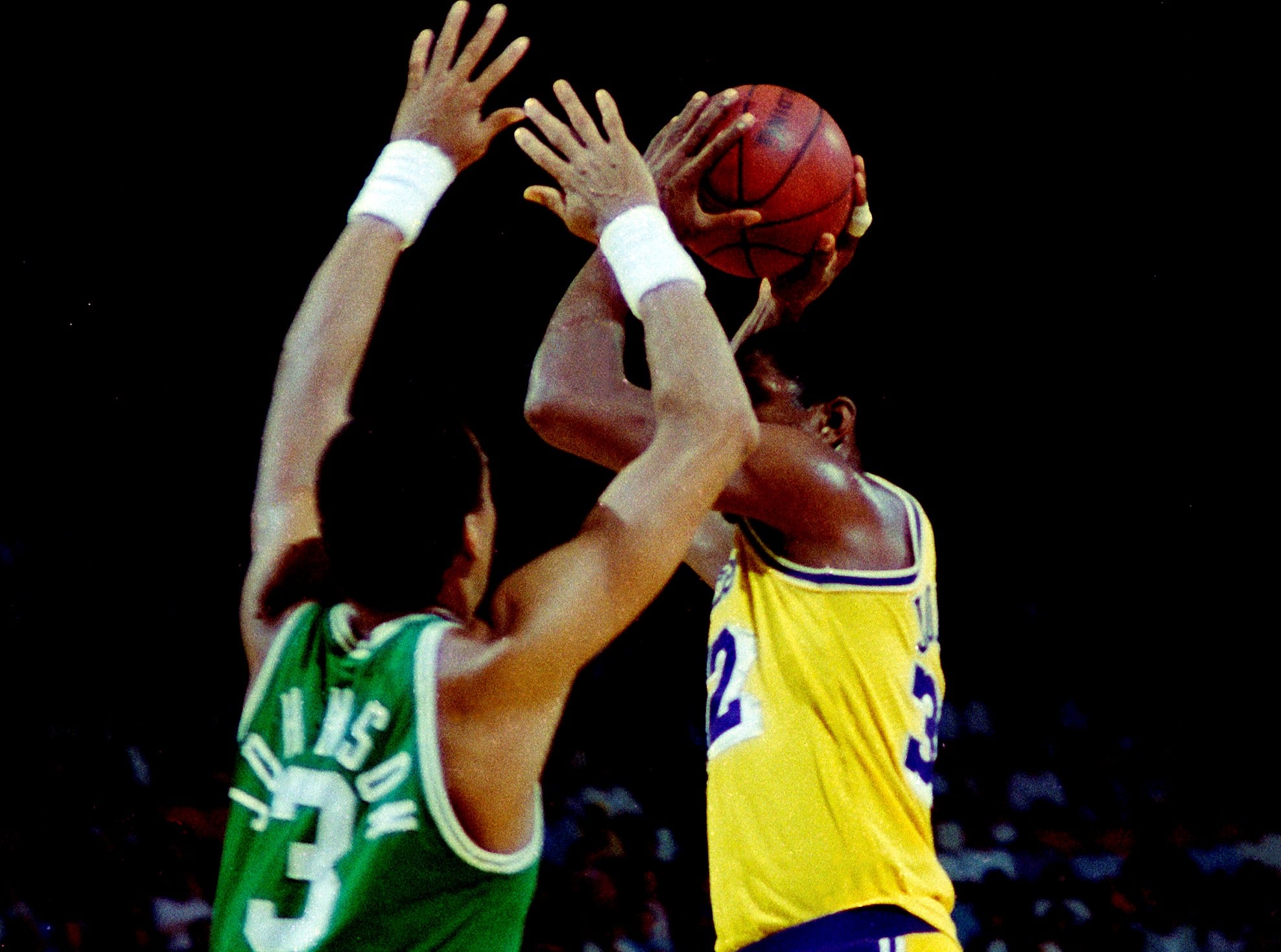 If not for Gerald Henderson's Game 2 steal, the Celtics likely would have trailed 3-0 in the 1984 NBA Finals against the Lakers. Los Angeles outplayed Boston through four games, yet the series was tied 2-2. In Game 4, Kevin McHale's clotheslining of Kurt Rambis gets most of the credit for helping turn a 76-70 Celtics deficit into a 129-125 overtime win.
What gets lost is KC Jones' move to have DJ focus on stopping Magic Johnson. He made the adjustment at halftime of Game 4. What also gets lost is DJ's offensive woes in the first three games of the series. After Jones' move, Boston's Johnson became more of an offensive threat than LA's Johnson.
DJ held Magic to 10 points in Game 5, a 121-103 Boston victory. DJ racked up 22. He finished with four points in a Game 3 loss.
"I thought I was into the game, but the first game in L.A. (Game 3) convinced me that I wasn't," said DJ, according to Sports Illustrated in 1984. "Even KC had to come over to ask if something was wrong. I told him that whatever it was, it wouldn't be there again. I had been missing jump shots since January, and I knew why, but I never took the time to adjust. It was just a case of getting mentally and physically aggressive."
Focusing on guarding Magic allowed DJ not to overthink his offensive game. Starting with Game 4, Johnson lit it up on offense, scoring 22, 22, 20, and 22 points in the final four games, three of them Celtics wins. Boston outlasted LA in seven games.
Like Sportscasting on Facebook. Follow us on Twitter @sportscasting19 and subscribe to our YouTube channel.