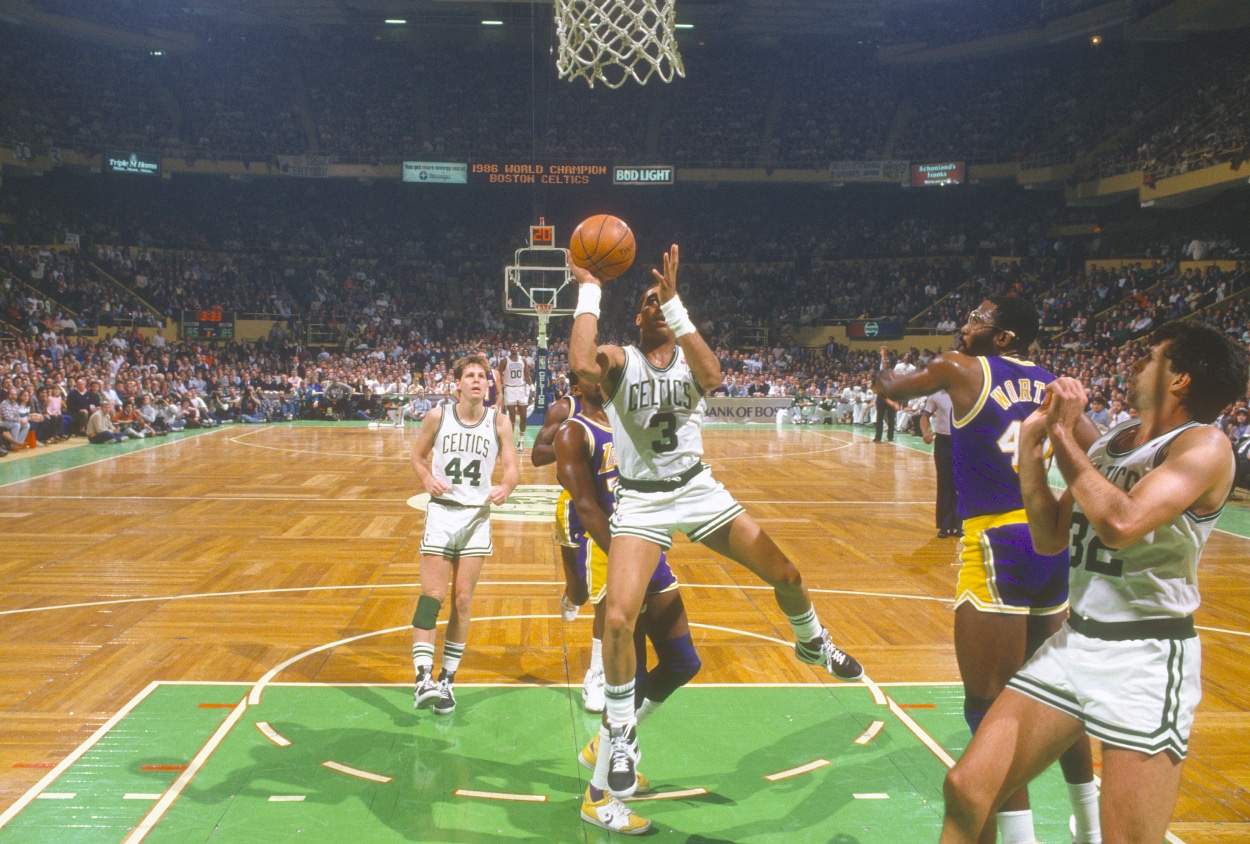 Dennis Johnson Became a 'Real' Boston Celtic After a Tommy Heinsohn Comment and Some Attitude Adjustments
Dennis Johnson overcame some attitude problems to become a perfect piece to the Boston Celtics puzzle.
The Boston Celtics earned their second NBA championship of the 1980s in impressive fashion when they knocked off the rival Los Angeles Lakers in the 1984 NBA Finals. It would never have gone down without Dennis Johnson, who may have been the unsung hero of the team led by Larry Bird, Kevin McHale, and Robert Parish.
Johnson earned a title in his first year with the Celtics. The defensive-minded guard had worn out his welcome with the Seattle SuperSonics and Phoenix Suns before Boston traded for him in 1983. He fit in perfectly with Boston's veteran crew, especially after an on-air Tommy Heinsohn comment.
Dennis Johnson helped fuel the Boston Celtics title in 1984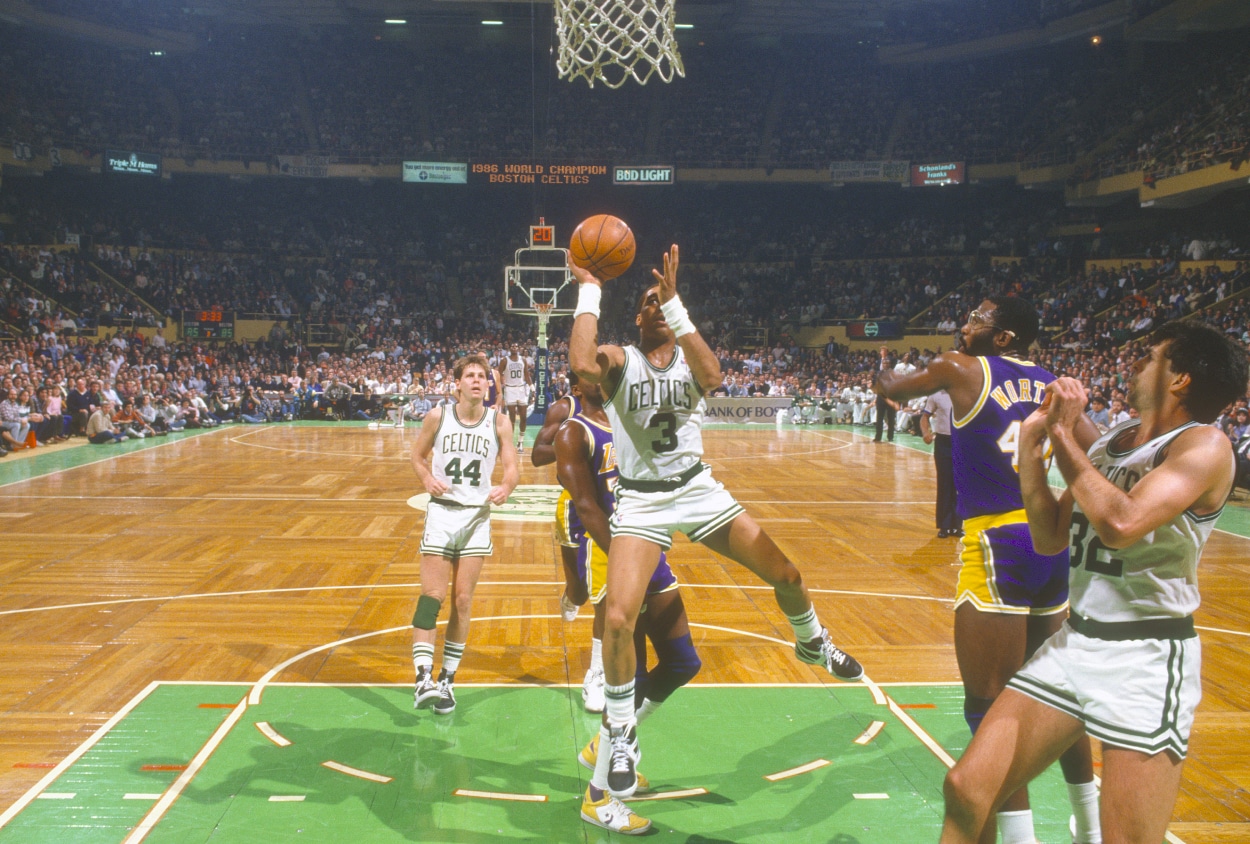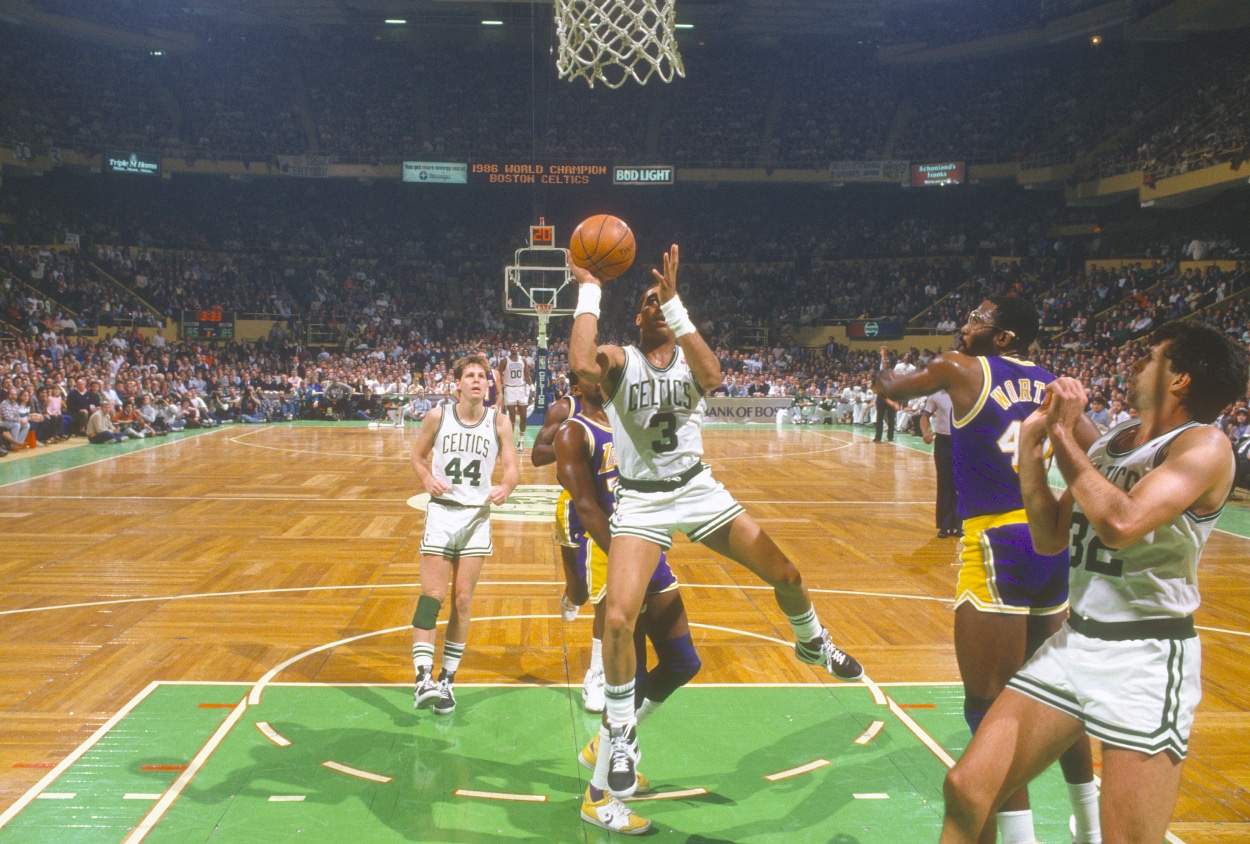 The 1984 NBA Finals had it all. The rivalry between the Celtics and Lakers was rekindled. Bird and Magic Johnson faced each other on center stage for the first time since their epic 1979 NCAA championship game. It was a heated series, with the heat taking on different meanings in Games 4 and 5.
In Game 4, after the Lakers crushed the Celtics in Game 3 to take a series lead, Boston's Kevin McHale clotheslined Kurt Rambis, a Lakers forward who was driving in for a layup. The hard foul caused both benches to clear as the series got heated. Moments later, Bird and Kareem Abdul-Jabbar went at it.
In Game 5, with the series tied 2-2, the city of Boston had a heat wave. CBS announced game-time temperature was 97 degrees. The old Boston Garden didn't have air conditioning. The Celtics were used to it, while the Lakers struggled. Abdul-Jabbar had an oxygen mask during timeouts. Boston went on to win the game and the series, despite being outplayed in most of that seven-game stretch.
Johnson struggled offensively early in the series before he quietly made his mark in Game 4. Celtics coach K.C. Jones made a move during halftime, assigning DJ to cover Magic Johnson. Focusing on stopping Magic allowed the Celtics guard to not overthink his offensive game.
"I thought I was into the game, but the first game in L.A. (Game 3) convinced me that I wasn't," said DJ, according to Sports Illustrated in 1984. "Even K.C. had to come over to ask if something was wrong. I told him that whatever it was, it wouldn't be there again. I had been missing jump shots since January, and I knew why, but I never took the time to adjust. It was just a case of getting mentally and physically aggressive."
Heinsohn's comment and some attitude adjustments helped Johnson settle in nicely
According to Sports Illustrated, Heinsohn, a former Celtics star and a CBS analyst at the time, called out Johnson on the air, saying he wasn't a "real" Celtic after the Lakers crushed the Celtics 137-104. The report said Johnson was hurt "terribly" by the remark, but he'd never show it.
"Most people haven't seen me on my bad days," DJ told SI in 1986. "I've learned to stay inside. Donna (his wife) told me once that it doesn't matter what other people think; it's what you think of yourself. I'm the same people I've always been, but with a lot more patience now."
He developed that patience after a few attitude adjustments. Getting traded twice helped him mature. He was labeled a "cancer" by then-Sonics coach Lenny Wilkens. Johnson called his time in Seattle his "growing years." Seattle traded him to the Phoenix Suns, where he spent three years before the Suns shipped him to Boston. Sports Illustrated reported the Suns let him go because his "attitude didn't fit into their disciplined system."
Phoenix's loss was Boston's gain. Johnson meshed nicely with veterans Bird, Parish, and McHale. In 1986, he was one of four future Hall of Fame starters for the Celtics and helped them win their third title of the decade. He played seven seasons in Boston, averaging 12.6 points and 6.4 assists. Johnson, who died in 2007 at age 52, was inducted into the Naismith Memorial Basketball Hall of Fame in 2010.
Bird said Johnson was the best teammate he ever played with.
Like Sportscasting on Facebook. Follow us on Twitter @sportscasting19 and subscribe to our YouTube channel.