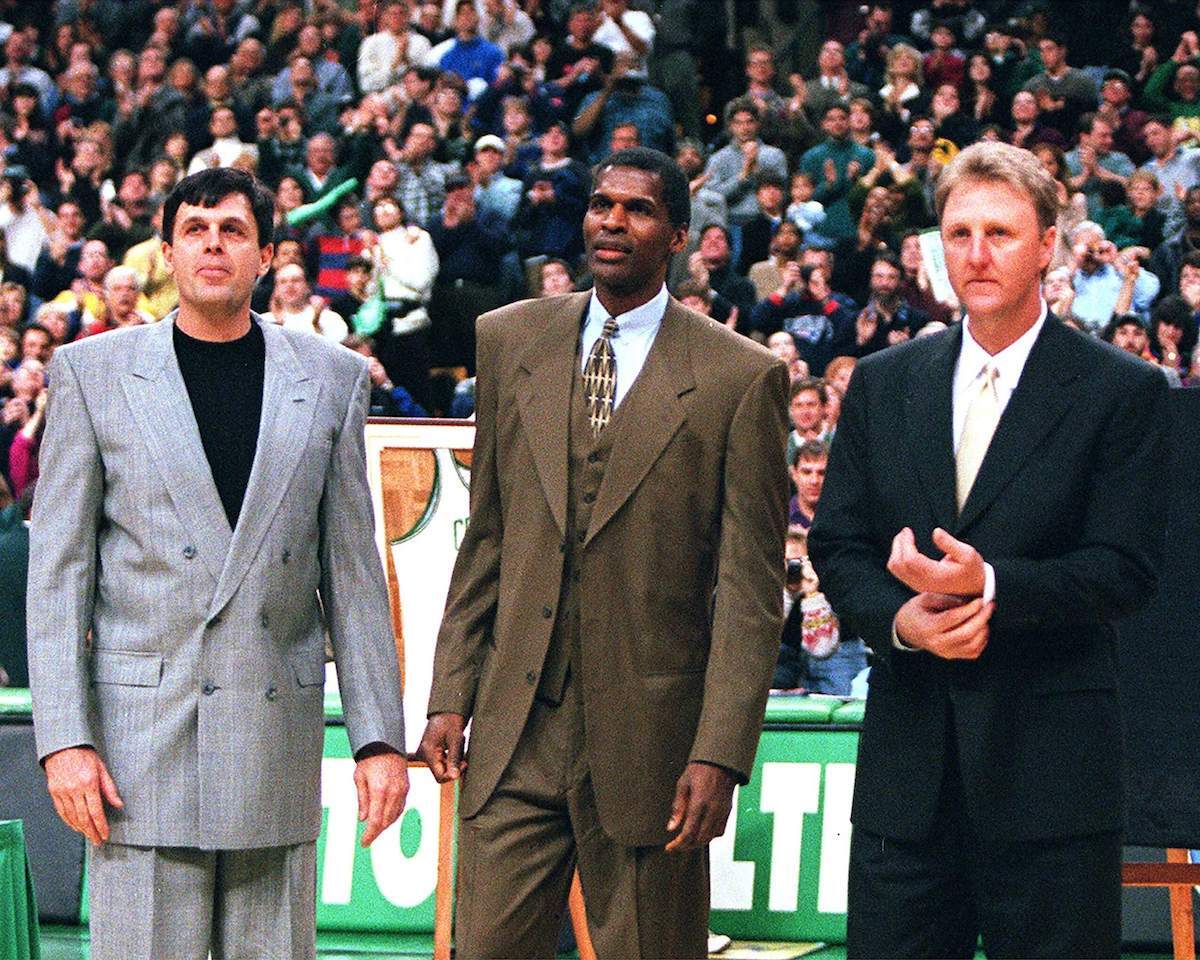 Larry Bird, Kevin McHale, and Even Robert Parish Failed to Live Up to Their Original Life-After-NBA Plans
The Boston Celtics players of the 1980s showed just how quickly life-after-basketball plans can change.
Toward the end of their storied NBA careers, Larry Bird, Kevin McHale, Robert Parish, and a host of other Boston Celtics players did some griping. After double-digit years in the NBA, basketball life had become a grind. When they talked among themselves in the locker room, there were the usual basketball complaints, and there was also talk about life after basketball.
None of those Celtics fulfilled their original post-basketball plans.
Larry Bird, Kevin McHale, and Robert Parish made up one of the best frontcourts in NBA history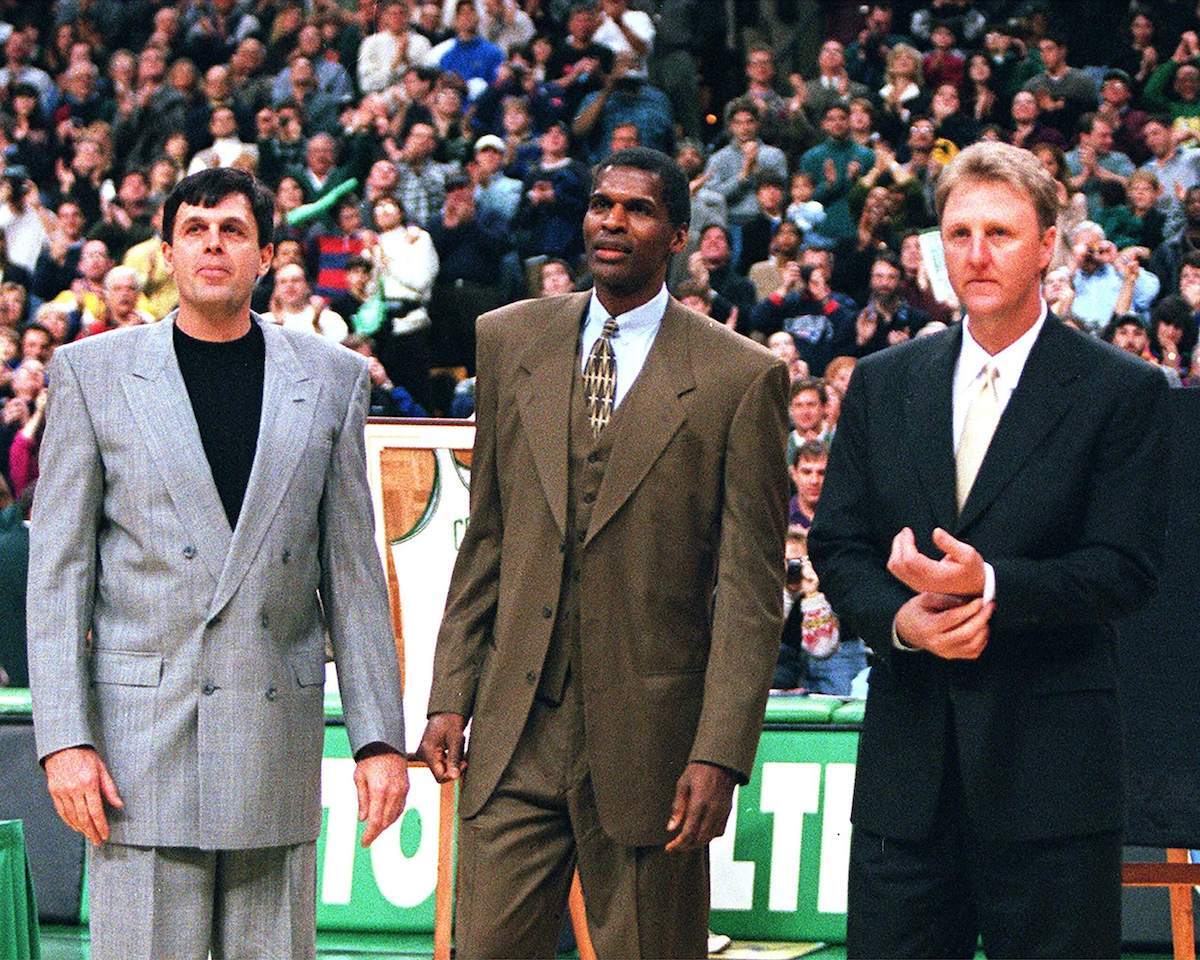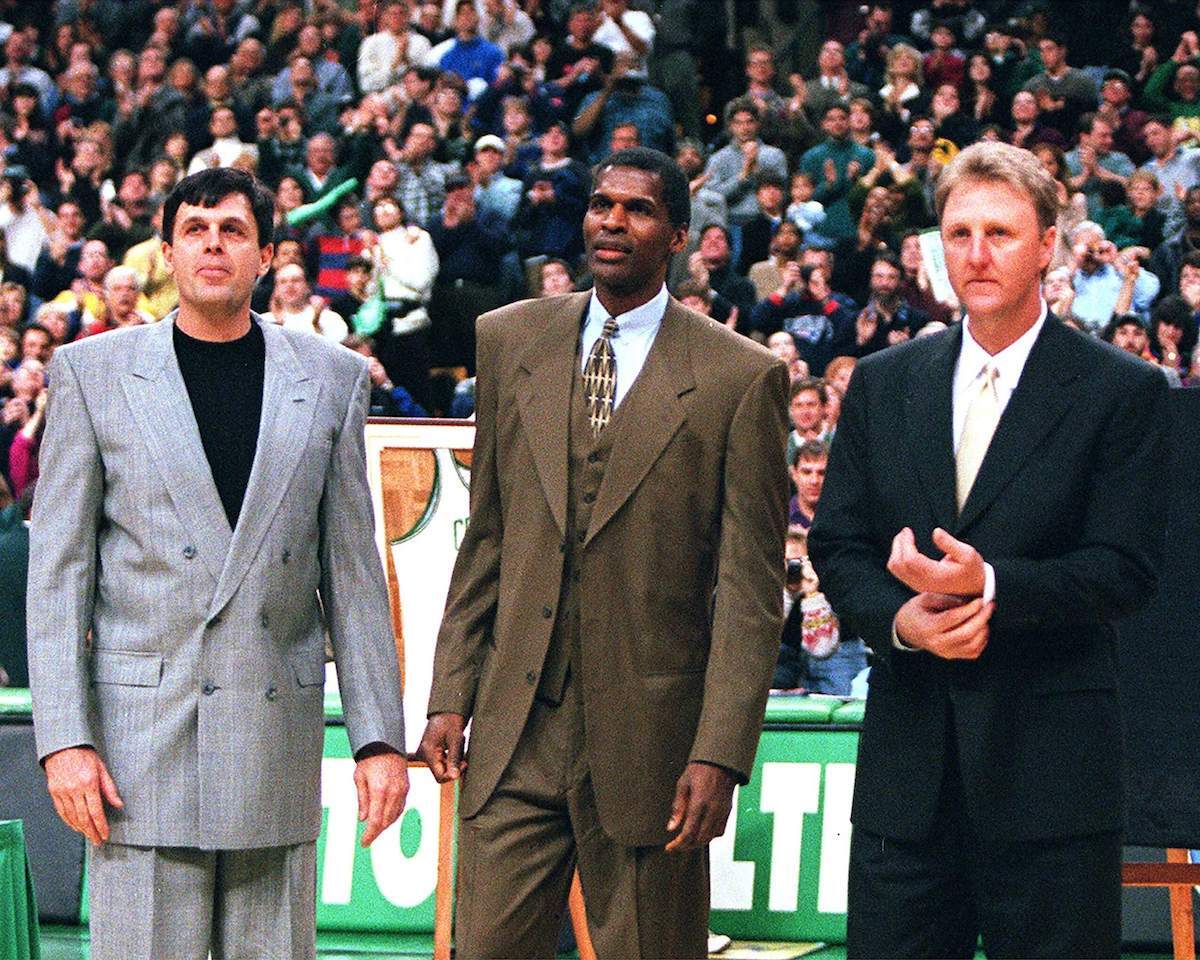 They all came together within a year and stuck together through the '80s and early '90s to form one of the greatest frontcourts in NBA history. Bird came to the Celtics first, playing his rookie year during the 1979-80 season. The following season, Boston made a franchise-altering trade, acquiring Parish from the Golden State Warriors.
In the deal with the Warriors, Boston sent the top pick in the 1980 NBA Draft, along with another draft pick, in exchange for Parish and Golden State's third overall pick. The Celtics used that pick to select McHale.
The trade paid off immediately for Boston. During the 1980-81 season, the Celtics finished with the best record in the NBA at 62-20. They outlasted the Philadelphia 76ers in seven games in the Eastern Conference Finals before defeating the Houston Rockets in six games in the NBA Finals.
This was just the beginning for a Celtics franchise that would win three championships in the '80s. Boston reached the NBA Finals five times during that stretch. Bird, McHale, and Parish dominated in the frontcourt throughout the decade.
Robert Parish, Larry Bird, Kevin McHale, and others often complained about the basketball grind
According to a 2004 Sports Illustrated article, Parish always believed what he heard in the Celtics locker rooms. "When I'm done with basketball, you'll never see me again," one Celtics player would say. Another one would chime in with, "I'll never show up at another NBA arena." It was usually a different Boston player each time, expressing their desire to step away from the game when their playing days were over.
"You think about it now; it sounds so silly," said Parish. "Here we were, complaining about a job where you had to work two hours a day. Not only did you have to work only two hours a day, but you were paid a lot of money, and everybody loved you and gave you things. It was truly silly to complain, but we did. Everybody did."
When Parish retired after the 1996-97 season, he stuck to his promise of staying away from basketball and the limelight.
"I found out that I was very good at doing nothing," he said. "Wasn't bored. I traveled, went to the islands, lived on island time. Very nice. I read, and I saw my four kids. I visited my parents."
Bird, McHale, and even Parish wound up changing their post-NBA plans
Parish initially was the lone Celtics player to stick to that plan of never dealing with basketball again. Everyone else changed their plans.
"Larry didn't surprise me," Parish said. "I always figured he'd wind up somewhere. Basketball was so much a part of
him. The rest of those guys? They all surprised me. Kevin, I never thought he'd come back. (Cedric) Maxwell? The way he hated practice? Bill Walton had a terrible stutter. Now he's a commentator? Danny (Ainge), a coach? I never thought he'd have the temperament for that."
After a little rest and relaxation, Parish got the itch to return. Clifford Ray, a friend and former NBA player, got him working at a summer camp. In 2001, Parish served as head coach for the expansion Maryland Mustangs of the United States Basketball League. The Chief was back in the spotlight when he was inducted into the Naismith Memorial Basketball Hall of Fame in 2003. He didn't mind it.
"I'm 50 years old — that's too young to be retired," Parish said in 2004. "I could be a general manager for some team. I could be a coach, or I could be a broadcaster. Whatever comes up. This is what I know. This is my passion."
Parish never did get the opportunities his former teammates did, but he wanted them. It's funny how quickly plans change.