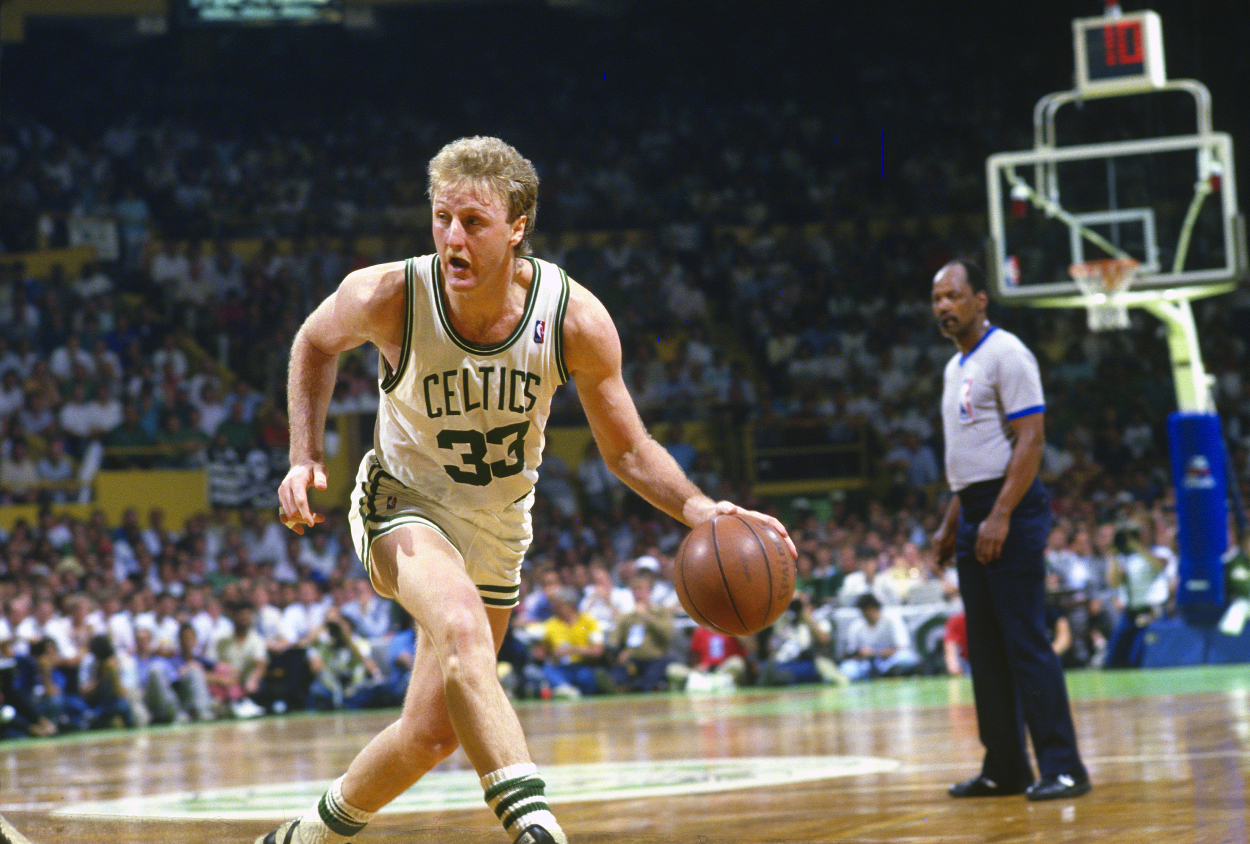 Larry Bird's Ho-Hum Approach After Being the Highest-Paid Rookie Summed Him Up Perfectly: 'If I fail, I fail'
Larry Bird never changed, even when he hit it big in the NBA.
Larry Bird came into the NBA under a watchful eye. He was a hyped-up rookie coming from a small town after playing for a small school ready to make waves in a big NBA market. The pressure was on to turn the Boston Celtics back into a contender.
For Bird, there was no pressure. He just signed a rookie deal for $650,000 per year, making him the highest-paid rookie ever. He was just a guy who wanted to play basketball.
Larry Bird had some tough negotiations with the Boston Celtics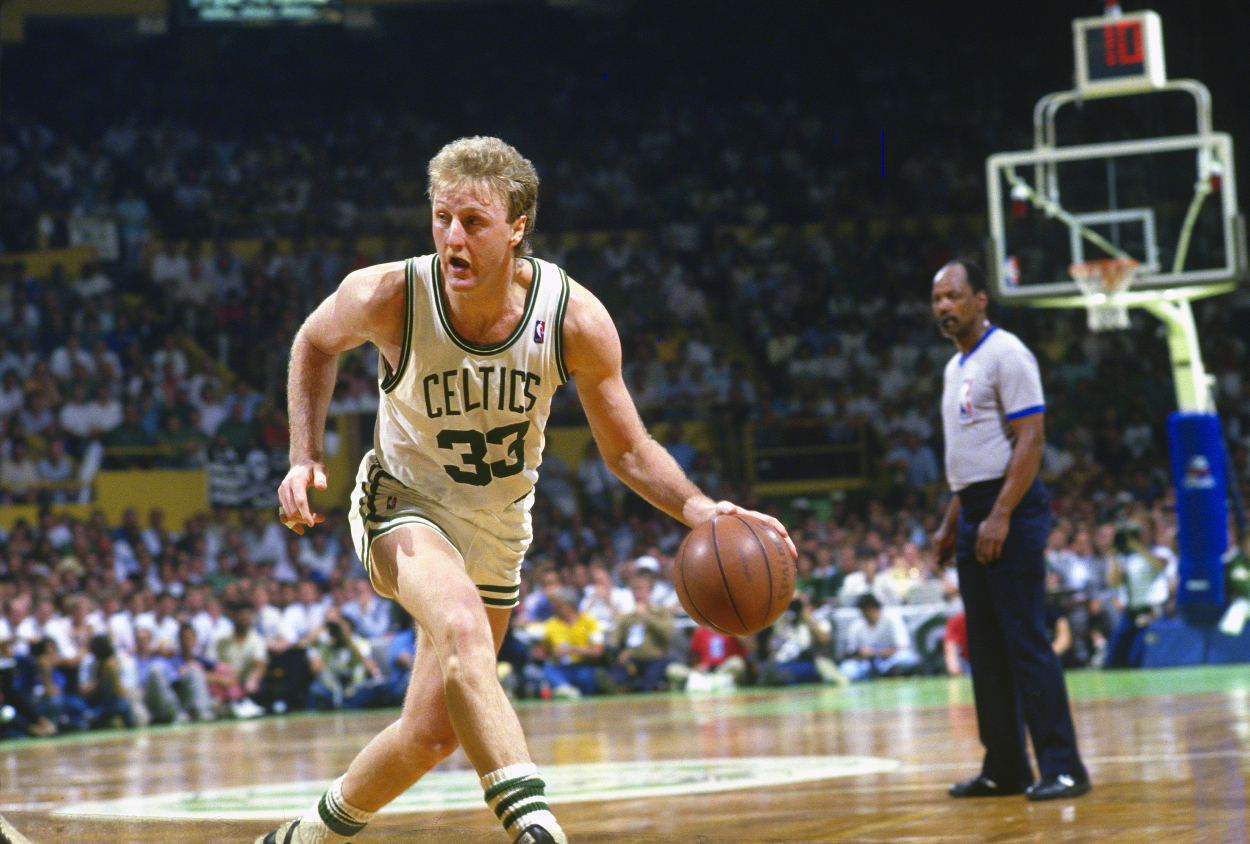 The Celtics drafted Bird with the sixth overall pick in the 1978 NBA Draft. He and the team couldn't agree on a deal, so he remained in college at Indiana State University. Bird went on to guide the Sycamores to the national title game against Magic Johnson and Michigan State.
The Celtics negotiated with Bird through the early part of 1979, knowing he would be allowed to re-enter the 1979 draft if the parties couldn't agree to a deal. According to Sports Illustrated, Bird's agent Bob Woolf suggested $1 million per year, while Red Auerbach and the Celtics countered at half that.
"It's been proven," Auerbach said then. "A cornerman can't dominate the game. A big man, occasionally even a guard. But one man playing a corner can't turn a franchise around."
"I'm just from a small town, and it don't make no difference where I play at," Bird said.
Larry Bird's low-key approach during negotiations with the Boston Celtics showed his true colors
Bird has never been one to hog the spotlight. He's never wanted it. He also wanted no part of the negotiation process as a rookie. Bird's mission was simply to play basketball at the next level.
In April of 1979, Bird went to a Celtics game during a Boston visit with his then-girlfriend Dinah Mattingly. He witnessed the team lose its seventh straight game as the Boston Garden was less than half full. The Garden sold out one game that year.
 "I can see why the fans don't like to watch pro basketball," Bird said then. "I don't either. It's not exciting."
It was then when negotiations started to heat up. Boston was in jeopardy of losing Bird in a couple of months if an agreement couldn't be made. When the deal was reached at $650,000 per year, making Bird the highest-paid rookie ever to play, and he was going to one of the biggest NBA markets, it didn't faze him.
Pressure? What pressure?
"If I fail, I fail," he said. "I've failed classes before. I know the feeling."
Bird has always handled pressure well
It was as if Bird didn't know the meaning of pressure. Maybe he didn't.
He grew up poor. His father took his own life when Bird was in his late teens. Bird had endured a lot more than playing basketball. Basketball was fun, even if he was going to be the center of attention in Boston.
Bird handled life as a pro like a pro. He helped turned the Celtics back into an NBA force. He captured three NBA titles and won three straight MVPs.
Bird ever dreamed about success. He remained that way throughout his NBA career. The beauty of it all is through all the fortune and fame, Bird remained the same.
"I never once worried about college when I was in high school, and I never worried about the pros in college," he said. "When it was the Celtics drafted me, I (couldn't have) cared less."
That's just Larry being Larry.