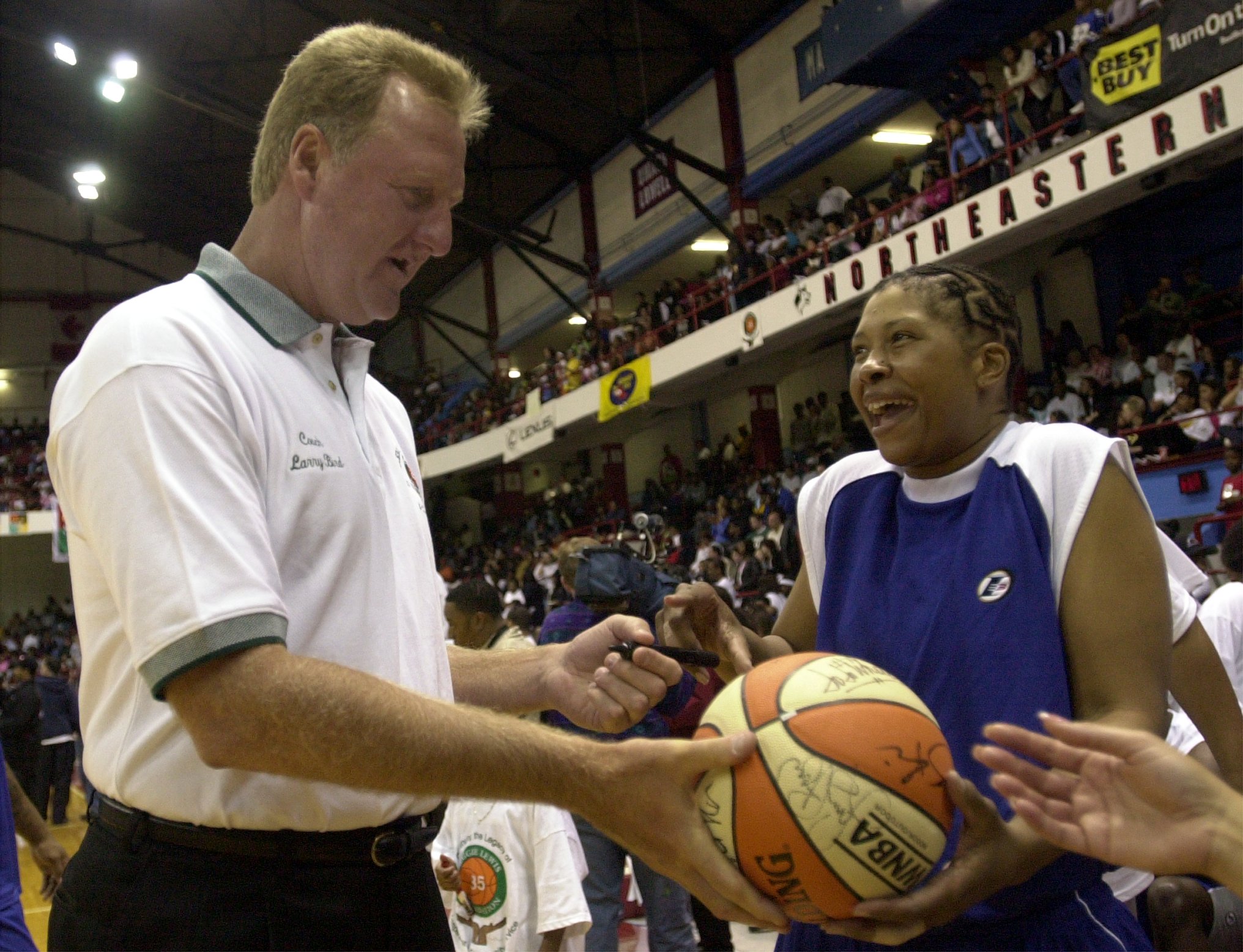 Larry Bird Used to Sign Another Superstar's Name When Approached for Autographs
Larry Bird didn't always sign his own name when handing out autographs.
Larry Bird was one of the most popular players in the NBA during his playing days with the Boston Celtics. With that popularity came the autograph seekers. Some were kids. Some were adults looking to make a quick buck. Bird sometimes got back at some of those money-hungry folks by signing the name of another superstar when he was approached for an autograph.
Larry Bird was never a big fan of signing autographs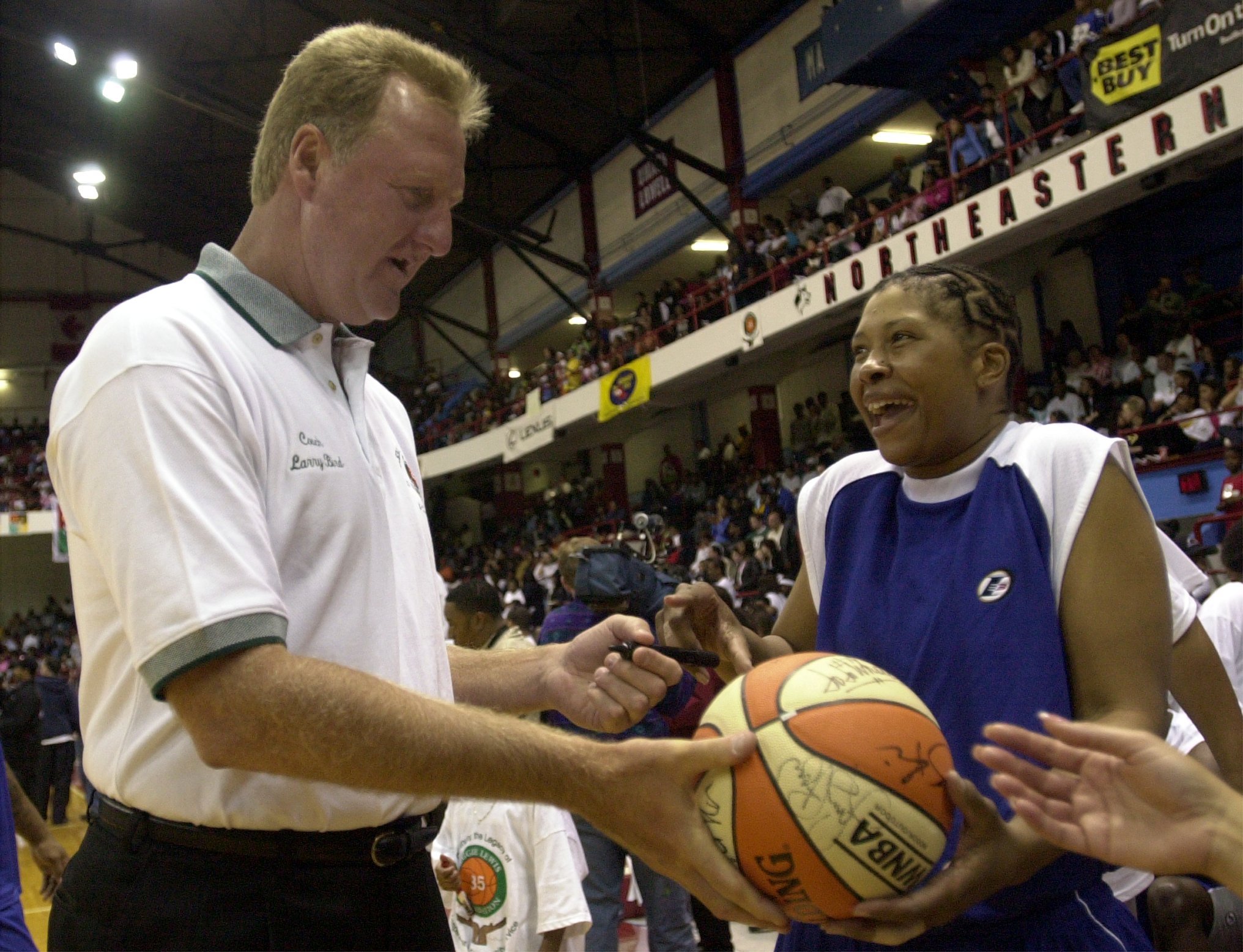 Larry Bird was a legend. He was the one every fan wanted to see play. He played for the love of the game, not to become a media darling or a fan favorite.
With his popularity, he was the most sought-after player by fans or collectors before and after games. It was tough for Bird (and other players) to determine which of the folks asking for his signature really wanted it or if they wanted it to sell for a few bucks.
According to Sports Illustrated, he has quite a memory. Sometimes he would say, "I just signed for you in Denver," and stare down the autograph seeker. Autographs weren't Bird's thing.
"These guys, most of 'em, will say, 'Hey, Larry, you're the greatest,' and when I don't sign three autographs for 'em, they'll turn around and say, 'A–hole. Piece of s—," he said back during the tail end of his career. "I hate it when somebody comes up to me when we're out of town and I sign for him, and then he turns around and says, 'You know, we're gonna kick your ass tonight.' Why does he say 'we'? I always ask the guy, 'How many baskets will you score?'"
Larry Bird sometimes signed Pete Rose's name
Day after day, Bird was hounded by fans for his signature. Toward the end of his career, the whole autograph thing got stale. It had gotten to the point at which he was flat-out refusing to sign for anyone.
There was even a time when Bird had a little fun with those autograph hounds. Occasionally, when Bird did decide to sign for someone, he scribbled Pete Rose's name on some of the cards or photos or anything else that was thrown in his direction.
Bird, however, stopped the forgery. That happened at the request of head coach Chris Ford, the man he called "Doc."
"But Doc made me stop when I signed it on the team photos," he said.
Bird loved feeding off the crowd
As Bird got older, his health deteriorated. His feet went. His back went. Through it all, he always played hard. Bird was never the most athletic guy on the court, but nobody played harder.
Before one game against the Seattle SuperSonics, teammate Kevin McHale had a conversation about Bird and his physical condition. McHale said he thought his teammate looked stiff at practice, but he knew he would come out and feed off the energy from the crowd.
"I think he looked a little stiff," said McHale, according to Sports Illustrated. "But you know what? He'll be all right. He knows all these people are here to see him. He has a sense of that, even if he'd never admit it. It motivates him. I think we look at the road the same way—as a chance to come into somebody else's building and bust 'em. I know I still feel that way. And when you do it, it's the greatest feeling."
And after the game, those people in Seattle likely approached Bird for his signature and, if they were lucky, walked away with a Pete Rose one.